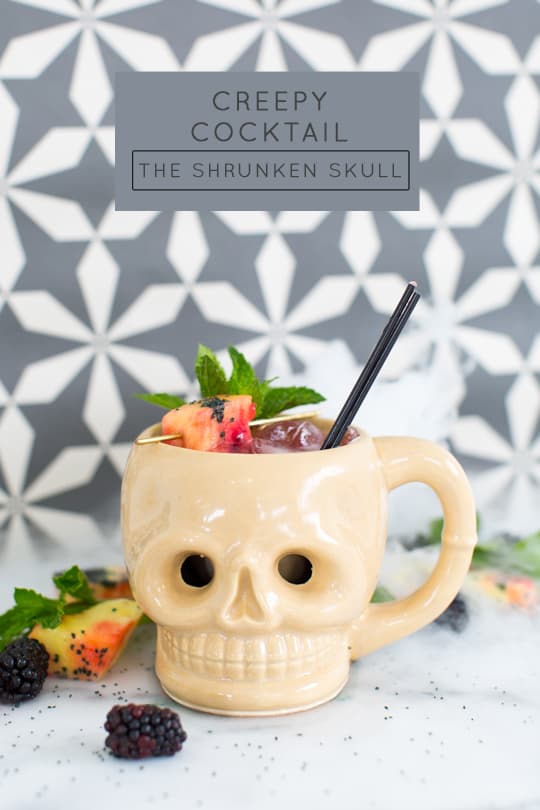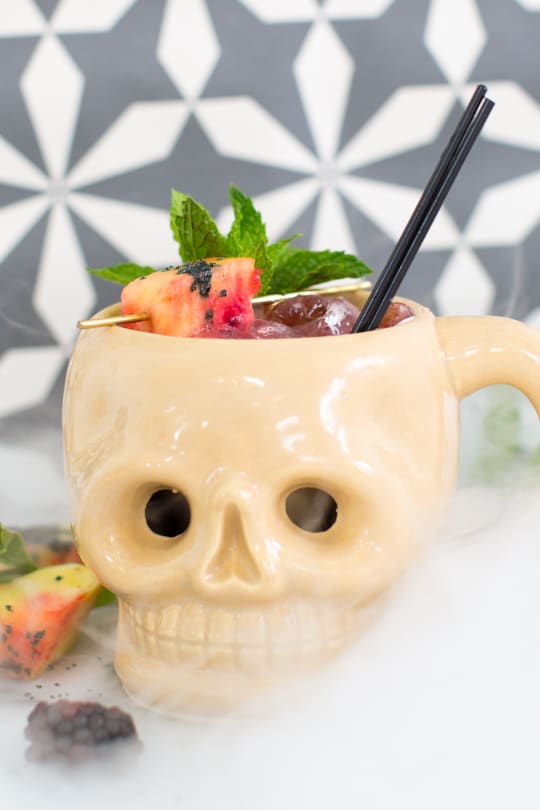 photos by Jared Smith
If Halloween brings us nothing else, it's an excellent excuse to pile anything you could ever dream of into a cocktail and it's considered acceptable as long as it has a crazy name like "witche's brew" or "ghoul's guts" (remember this one?!) to go along with it. Lucky for you, we teamed up with Robin from Double Trouble to bring you four different creepy cocktails that look crazy cool and still taste amazing, too!
First up, The Shrunken Skull. Bet you could never guess where we got that name! I kid, I kid…I do, however, want to clarify that when it comes to tiki cocktails, Robin is a purist. Seriously, the lady know's what's up, and this tiki inspired Halloween cocktail is authentic!..
Ingredients:
1oz gold Puerto Rican Rum
1oz demerara rum
1oz fresh lime juice
1oz real grenadine (pomegranate syrup)
Black sprinkles for garnishing
Cherries and pineapple cubes for garnishing
Cocktail skewer for garnishing
All you have to do with this one is combine the ingredients, shake with ice, and then pour into mug, unstrained.
The real showstopper here is the garnishing for presentation! The more the cherries bleed color onto the pineapple the better! All you have to do is string the fruit onto the skewer to make a mini cocktail kabob, and then sprinkle the entire thing with black sprinkles.
Serve them with a little dry ice, and you'll definitely be impressing your friends when the party arrives.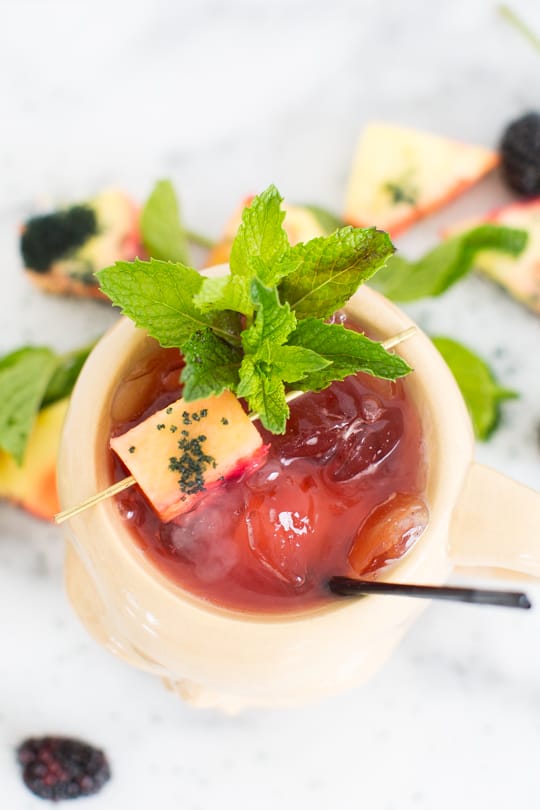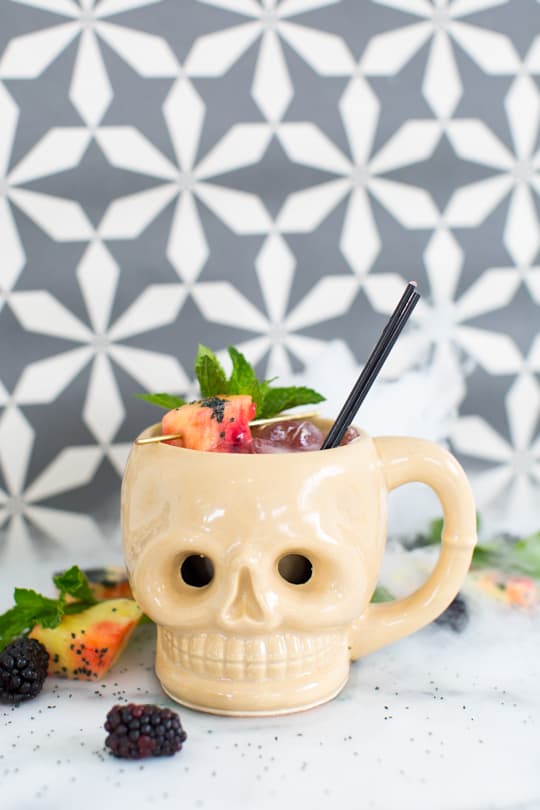 It looks far more impressive than it is when it comes to making this cocktail recipe, plus you can very easily make big batches with just pre-made fruit kabobs on the side for guests to make their own throughout the night.
Do you all have any perfectly creep cocktails you make for Halloween?