DIY Truffle Monster Cupcake Toppers — We turned chocolate truffles into these uber cute DIY Truffle Monster Cupcake Toppers for a festive Halloween treat.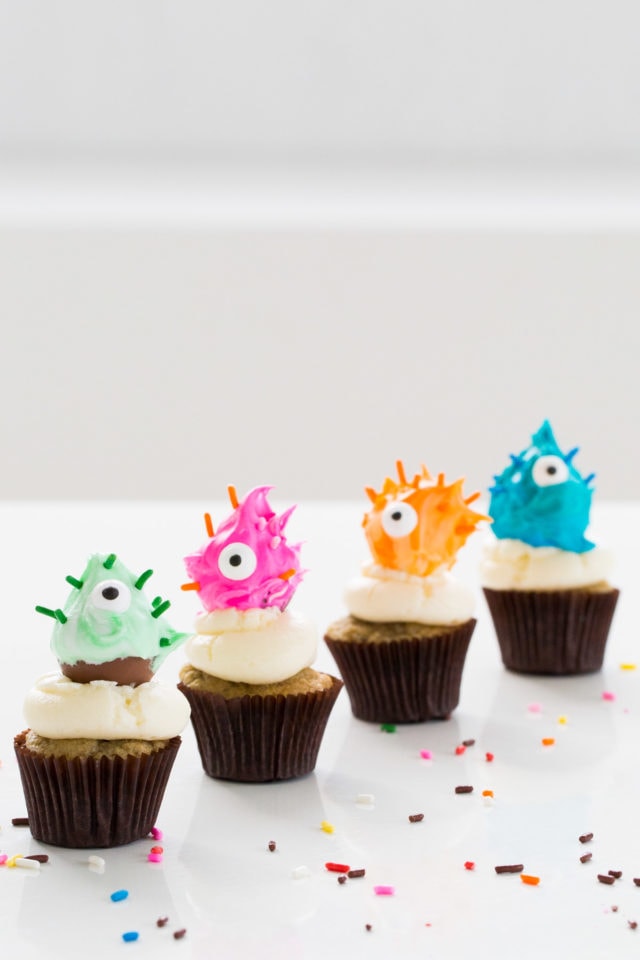 Basically, I will never tire of topping desserts with other desserts. Luckily, it's slowly becoming coat weather so we're all slightly more willing to go hard on the icing.
You also still have plenty of time to whip up these DIY Truffle Monster Cupcake Toppers that I made with real LINDOR truffles. Who's pumped?!
They're also really easy to make and your co-workers will love you. At least mine did! Never-mind the fact that I'm engaged to one, and the other loves truffles even more than I do, which no one thought was possible before now.
We also put together a fun little video for the how-to, because I think we could all use a little dessert monster in action today, don't you think?
We chose to go with the Halloween Jack-a-Lantern and Ghost mixed truffle bag since they're obviously fitting for the theme.
But we just tried out the new LINDOR Pumpkin Spice flavor and they are freaking delicious! Basic B's everywhere will unite over those, myself included.
If you haven't tried them yet, hop to it! In the meantime, we'll get to showing you how to dress up these smooth, melting truffles..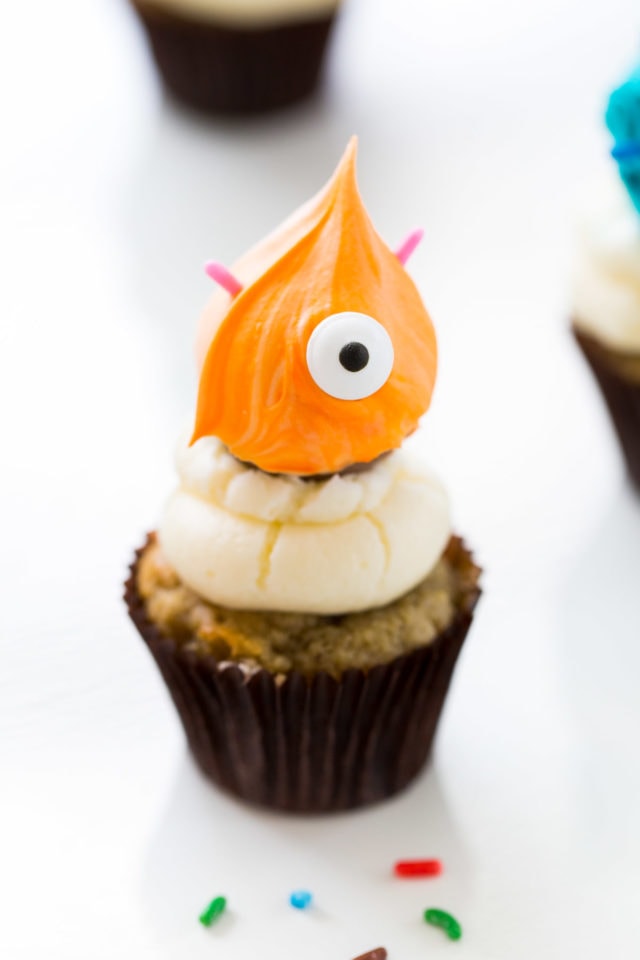 Ingredients And Tools Needed To Make DIY Truffle Monster Cupcake Toppers
Royal icing mix — Or your favorite royal icing recipe
Gel food coloring
Sprinkles
Mini cupcakes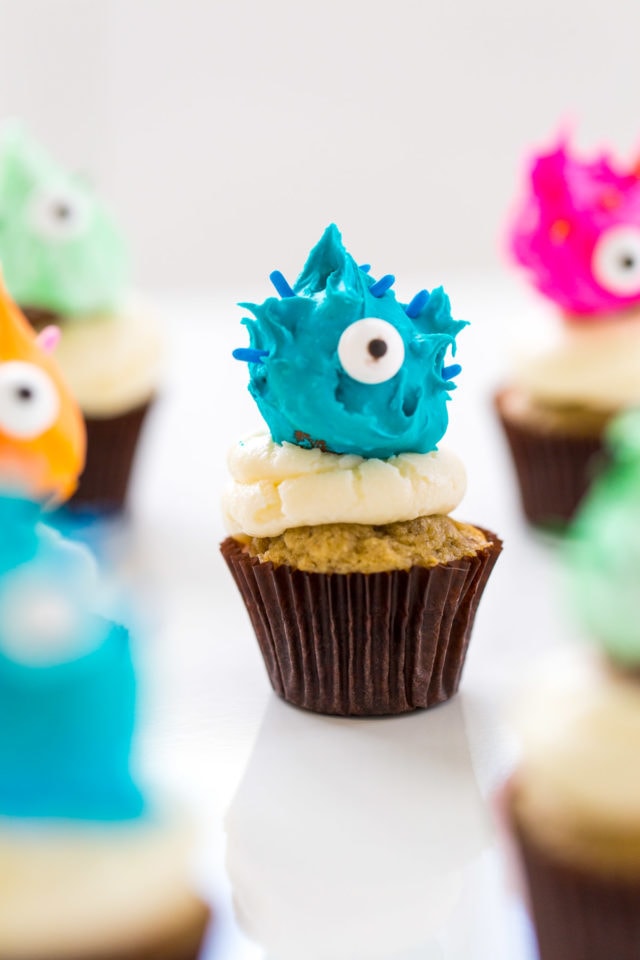 How To Make DIY Truffle Monster Cupcake Toppers
Mix the royal icing mixture until it's the consistency of smooth cake icing.
Then, transfer scoops into several different cups for each color of icing.
Squeeze a small amount of gel food coloring into each cup, amd messily stir to create the marble effect.
Unwrap your LINDOR truffles and generously dip one end into each color and place on top of your cupcakes.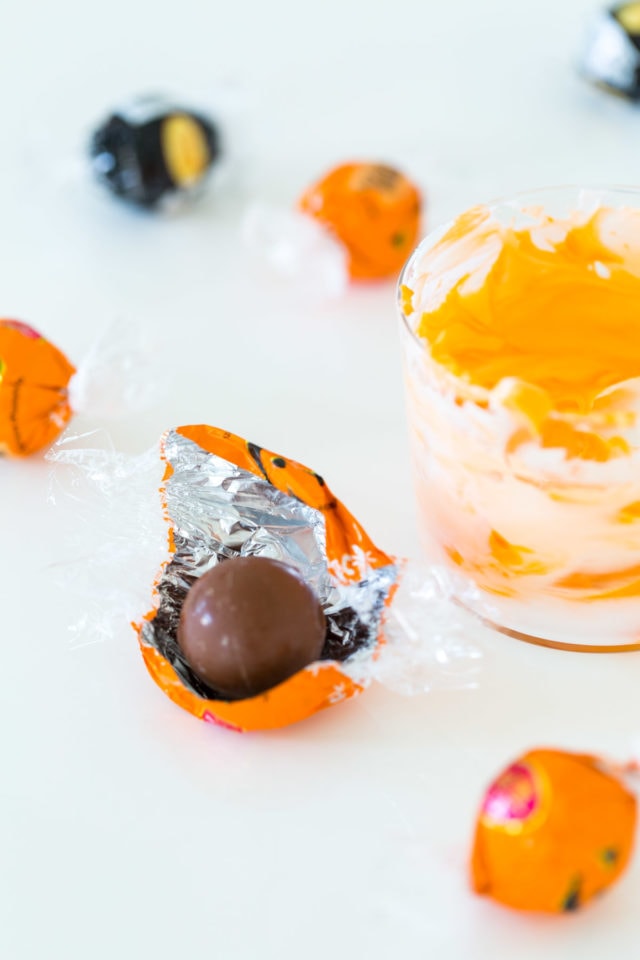 To make them look extra spikey, I used a straw to dab on extra royal icing so that the ends really stood up.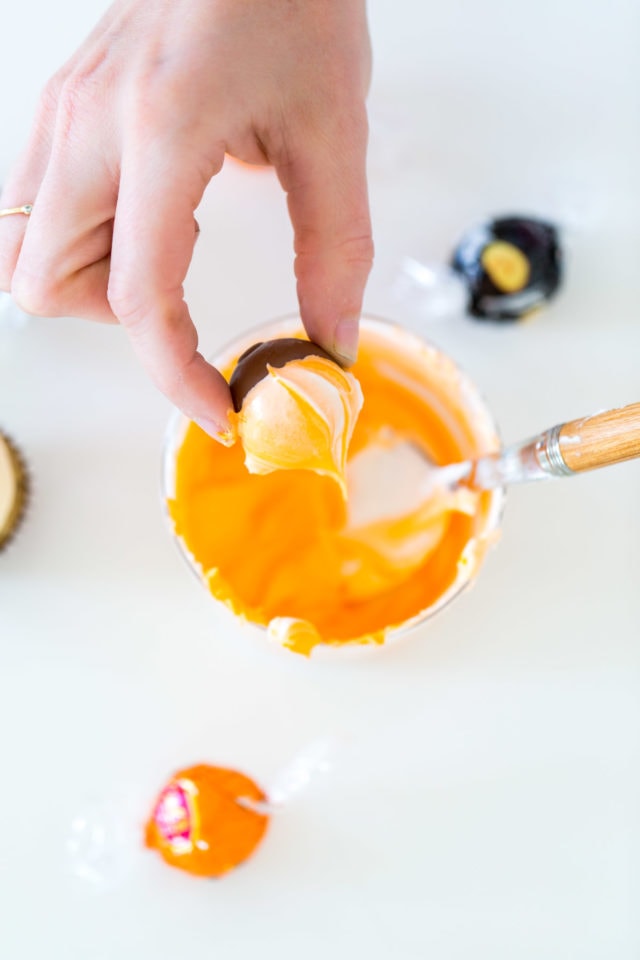 Now you're going to doll up your monsters with candy eyes and colorful sprinkles on their heads.
Let them dry completely, and serve!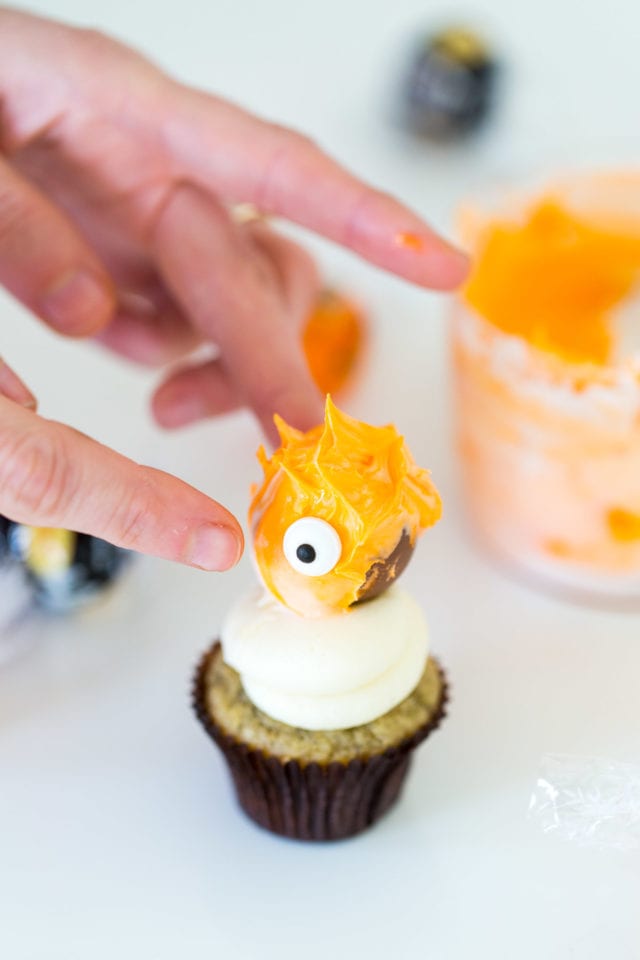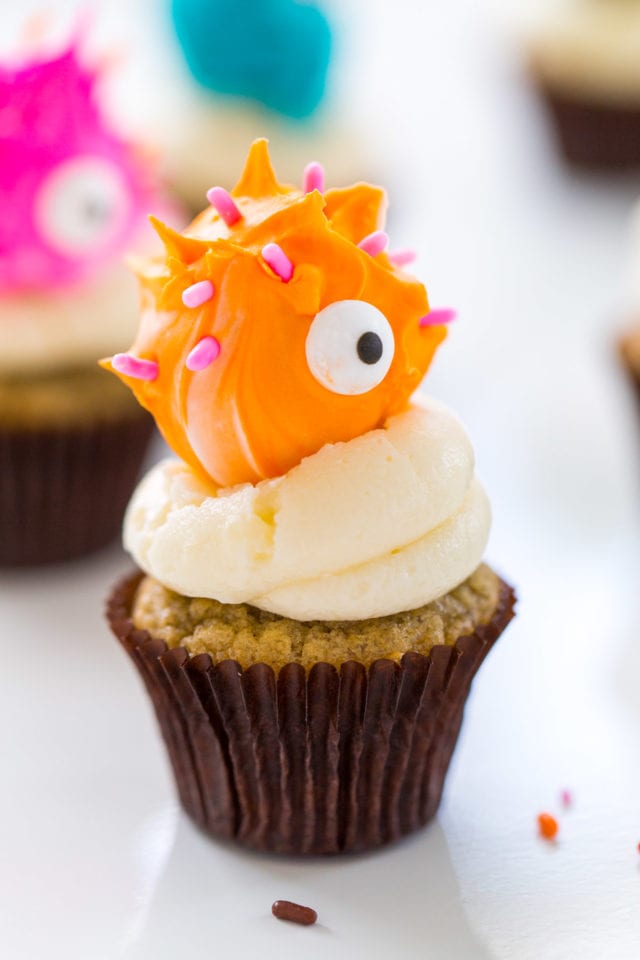 What do you think?! The marbled colors are definitely my favorite. But I'm a color lover through and through.
If you end up making these for the kiddos or coworkers, let us know!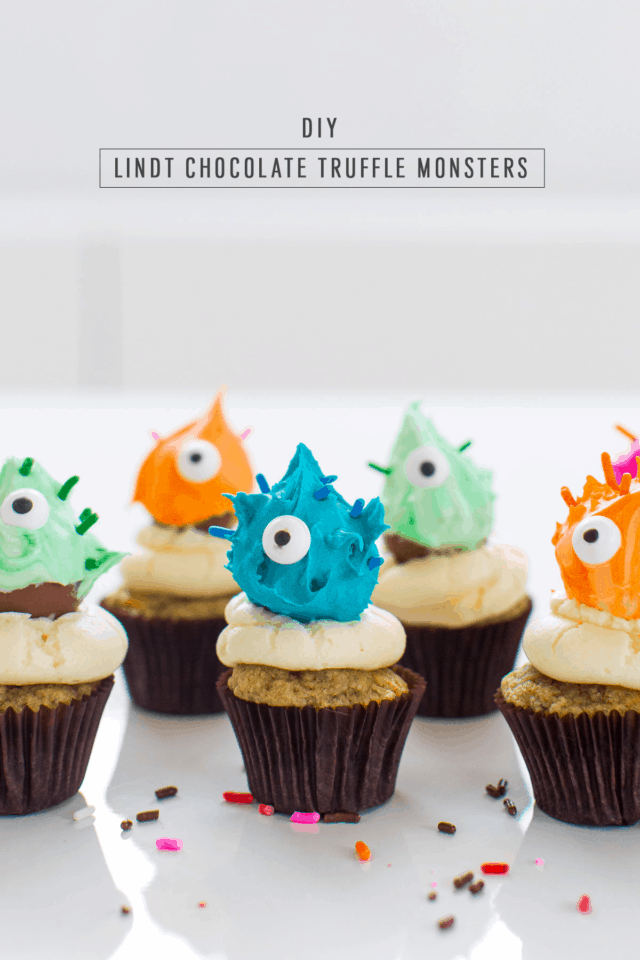 Thank you to Lindt for partnering with us on this post, you're one of our favorites!
Don't forget to share your DIY Truffle Monster Cupcake Toppers with us on Instagram using the hashtag #sugarandclothloves. Looking for more quick and delicious recipes? Find them all right here with a few bites to go along with them!
More Halloween DIY's To Try