If I've learned one thing from having to cut back on dairy while breastfeeding Gwen, it's that the world is in dire need of better dairy-free alternatives. Trust me when I say that I've tried allll of the dairy-free frozen desserts and this Häagen-Dazs Chocolate Salted Fudge Truffle Non-Dairy ice cream is like a true present from heaven.
That may sound like I'm exaggerating, but if you're an ice cream lover that's ever had to cut dairy from your diet, then I know you feel my pain!
While you'll still be fully content with just licking the spoon straight from the pint, I couldn't help but jazz things up a bit to make my beloved Chocolate Salted Fudge Truffle ice cream into milkless milkshakes as an even more indulgent non-dairy reward. No special occasion needed!…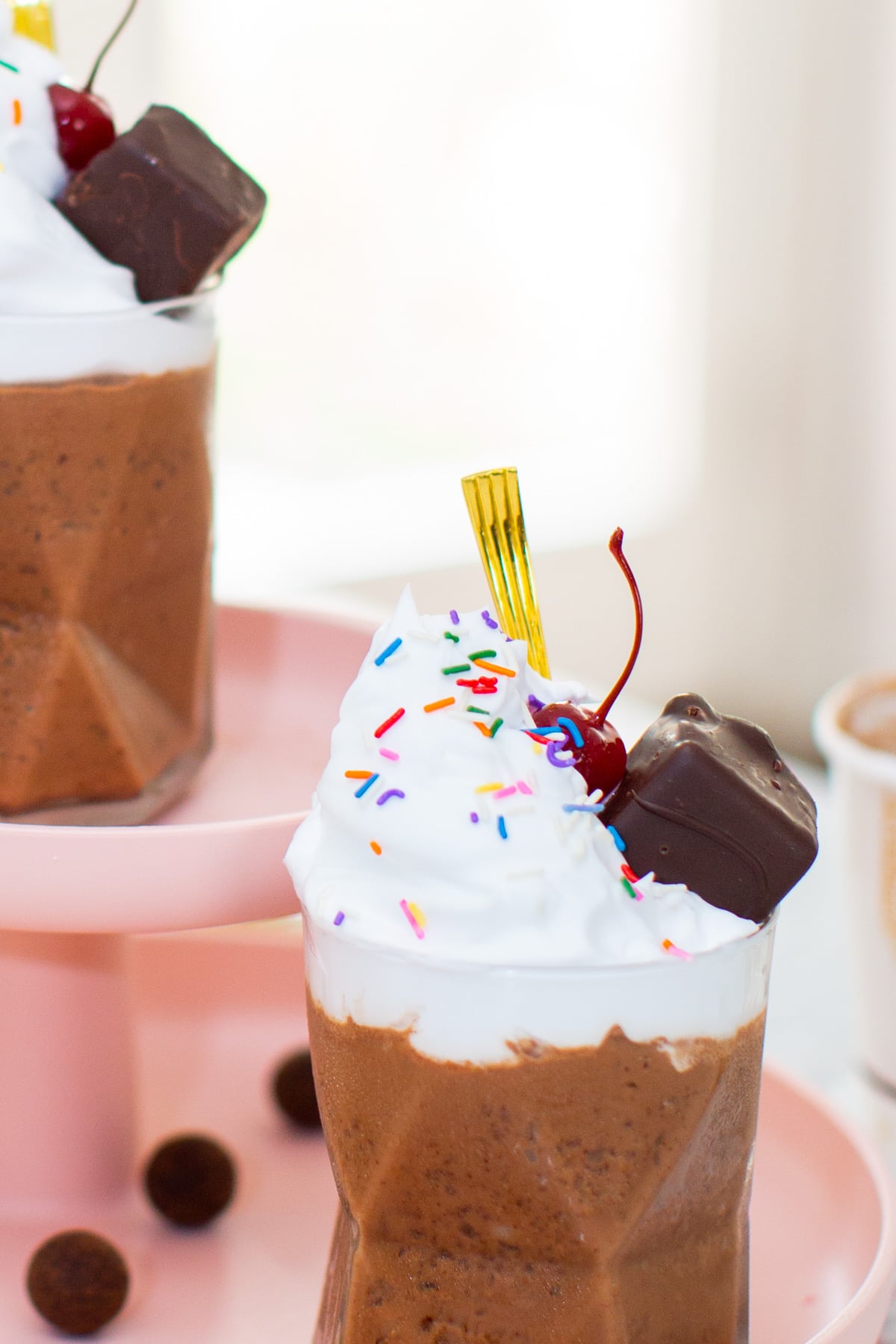 Their non-dairy alternatives are the perfect creamy texture that you'd expect from traditional ice cream. If you'd like a thicker milkshake, either add more ice cream or a small scoop of ice for added thickness!
And for my next trick, I plan to try all of the other Häagen-Dazs non-dairy flavors by the end of the week. Yes, yes please hold your applause…
Feel free to join me on my sugar high by using our coupon for $2 off when you buy 3 Häagen-Dazs (or 10, or 100… take your pick, lol) and other participating Nestlé brands. Get the coupon here!
Thank you to Häagen-Dazs for partnering with us on this post! Sugar & Cloth has chosen to donate 5% of all sponsored campaigns to charity, which you can read more about right here.