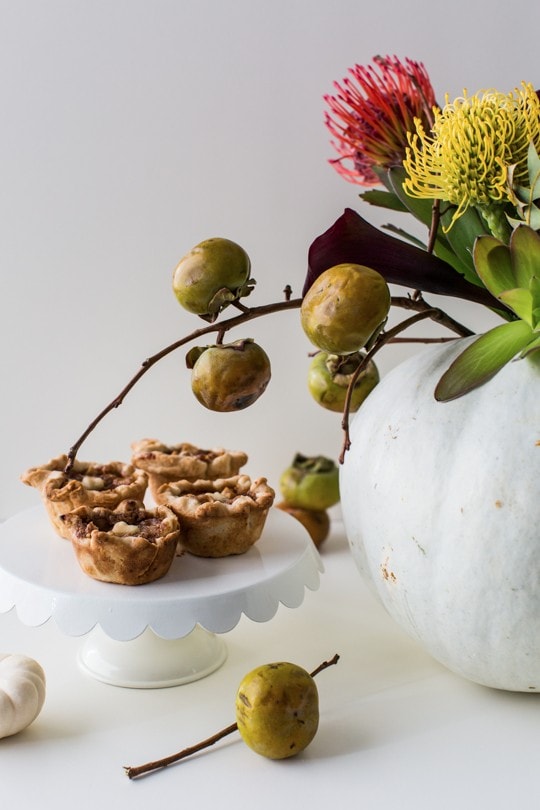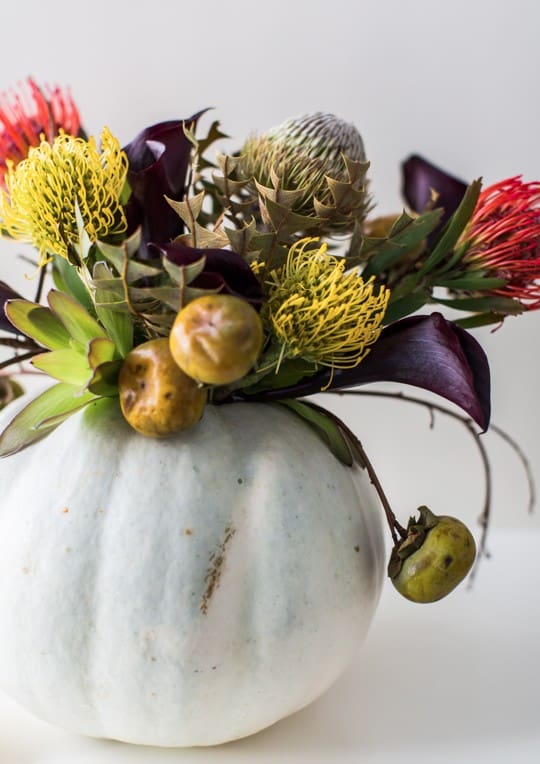 I never thought my dead plant skills were ever going to treat me this well, but I have to say I've never felt so proud of dead persimmons and brown flowers before. I couldn't resist buying some of these crazy looking stems when we were at the market a few weeks ago and I liked the idea of tying in a white pumpkin to keep it a little bright and (sort of) cheery, but with just the right touch of eery for the perfect DIY Halloween floral centerpiece.
Plus I can almost guarantee you this will be one of the few times that you'll feel honored when guests compliment you on a dead greenery..
Waterproof floral tape
A drinking glass
Knife
White pumpkin
Florals of your choice, I used: Banksia Speciosa Protea, Protea Pincushions, Black calla lily, and Persimmon branches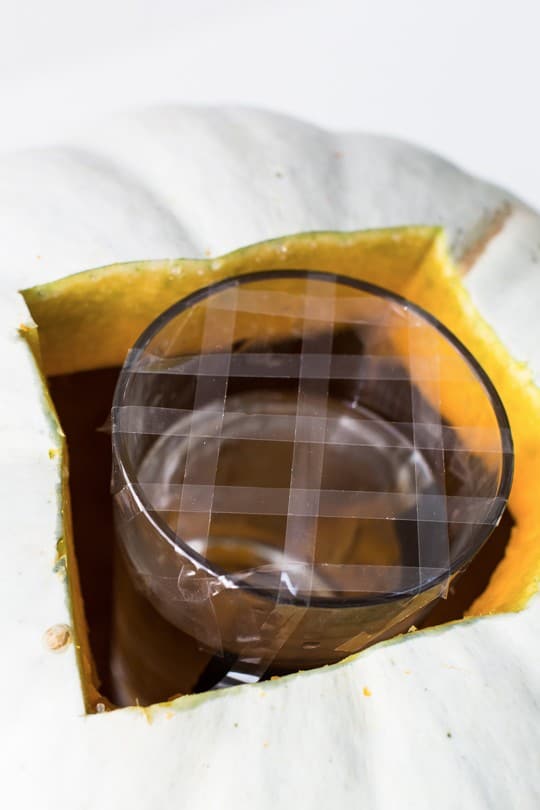 Carve a hole out of the top of the pumpkin that's just big enough to the widest part of the drinking glass, then scoop all of the guts out just like you would when carving one. Use the clear waterproof floral tape to tape off a grip around the glass, then fill the glass 3/4 of the way up.
Start inserting stems randomly as you see fit, they don't need to be perfectly placed because it's supposed to look a little rough around the edges.
Once you have all of the florals placed where you want them, insert persimmon branches into the gap between the glass and the pumpkin because they won't need water. This way you'll be able to get the cool hanging effect around the edges.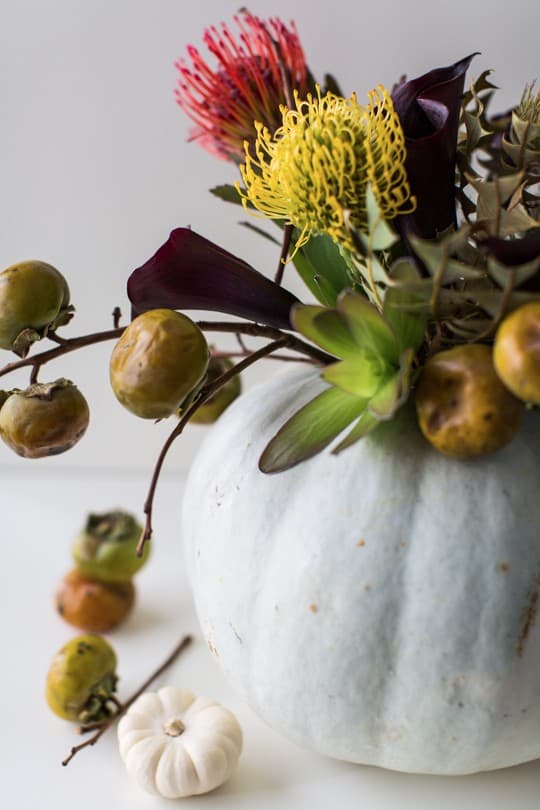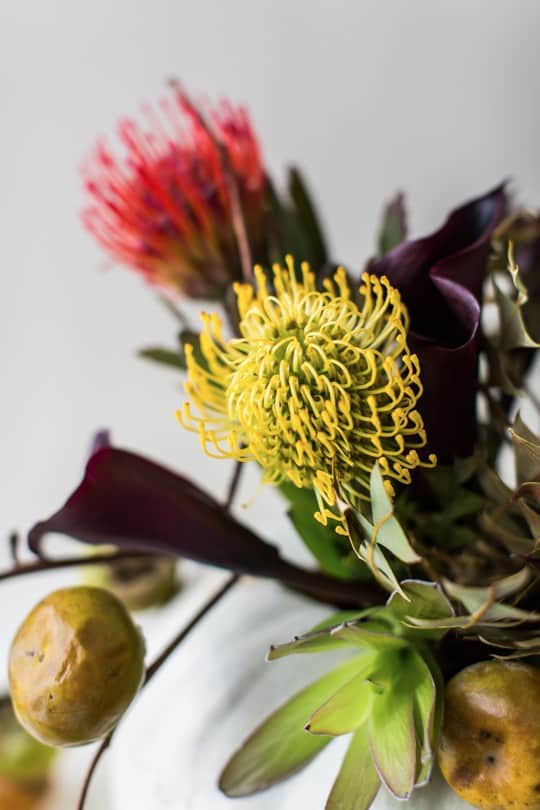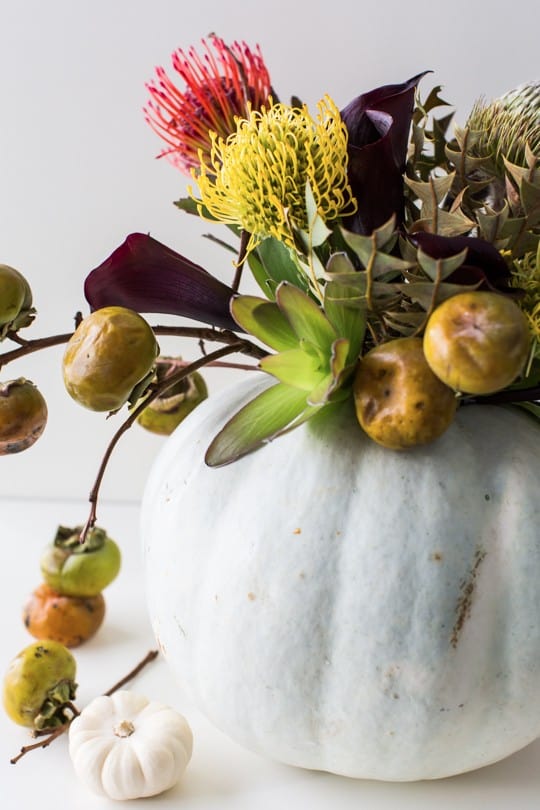 I know I promised you all a recipe for mini apple pies that I showed you a few weeks ago, but I have failed to make them again so far. I promise I will though! In the meantime, I promise dead persimmons in your new eery, conversation-starter centerpiece will tide you over!