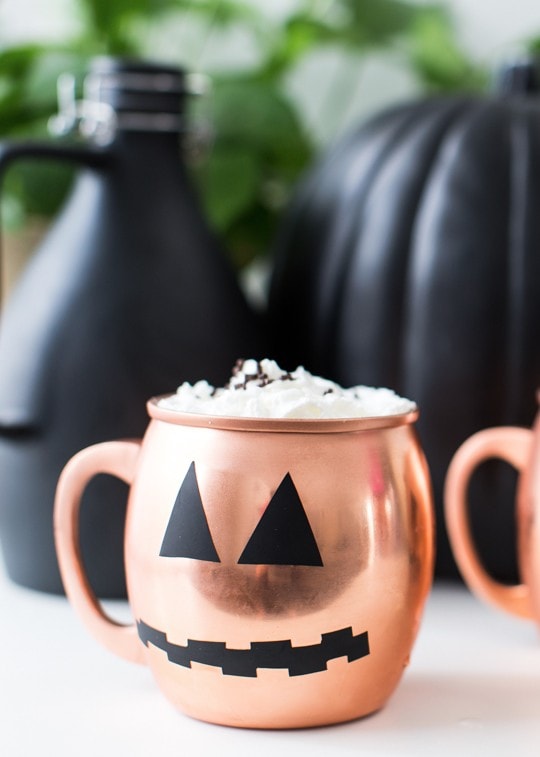 Though I'm not necessarily a big Halloween fan, I can still whip up a few non-scary decor ideas here and there, and these DIY Halloween glassware decals may actually be one of my prouder moments. I mean, not only were they an excellent excuse for me to breakdown and buy some copper glasses (to resemble pumpkin color, of course), but they're also temporary so I can have these copper mug beauties all to my non-scary holiday self after the season ends.
To seal the deal, you can make a whole slew of custom glassware decals for your costume party with just one package of vinyl clings, bet you didn't see that one coming!

To make the clings, cut out triangles and scary burst or zipper shapes from the window clings designs for the eyes and mouth just like you would carving a pumpkin.

Make sure your glassware is clean and dry, then press the clings in place on the glassware, and serve!

The clings actually hold up really well to condensation and warm drinks. We even hand-washed the cups with the clings on them and they still stayed in place, so you could easily reuse cups throughout a party if you needed to.
Once the party is over, just peel the clings away and toss them or save them in the packaging for next year!