You guys!!!! My moment has finally come! I'm so excited to have put together our family DIY hungry hippos costume to show off our chunky little Gwen!
The meme options were endless when it came to dreaming up our first family Halloween costume ideas, but we landed on hungry hippos because, well, Gwen loves to eat haha! Plus we can be colorful, it's a unique costume concept, and it wasn't super hard to make.
That said, I always have to be a little extra and decided to REALLY try and give the full hungry hippo game effect by turning Gwen's baby walker into the game board so it looked like she was one of the hungry hippo players. That part… was a little trickier, haha! Not to mention the logistics of getting to the family costume party with our circus-load of costume things, diaper bag, walker, car seat, etc. So here lies the need for UberXL!
In order to get allll of our things to the party while also playing it safe so that Ma and Pop can enjoy a glass or two of adult witches brew, we opted to ride with UberXL. Plus let's be real, trying to park on your own anywhere on Halloween is an actual nightmare, so it's a win/win/win in my book!
Funny story to note: I've never been more proud of my little crew than when I get to type "We're the family of colorful hippos with a ball pit" for the pickup messages feature in the Uber app so the driver could spot us easier, haha! #lifemade…
Now for the DIY fun, you can go as in-depth as we did for this costume (looking at you baby walker..) or you can even just whip up the hat in a pinch and be on your way!…
OUR FAMILY DIY HUNGRY HIPPOS COSTUME IDEA
Before we delve right in, I thought I'd mention that we decided to start with white clothing and dye them with fabric dye to make the hats and clothes match to the right colors.
Not only did I find that it was cheaper that way, but it also meant that each color would match rather than it looking like 4 different janky colors or orange, blue, pink, etc. Totally up to you on if you want to go the fabric dyeing route!
For the outfits themselves, all you'll is dye them to the colors of your choice according to the manufacturer instructions and let dry. Once you're all ready to go, you'll use a dab of hot glue to randomly place the white ball pit balls on each outfit.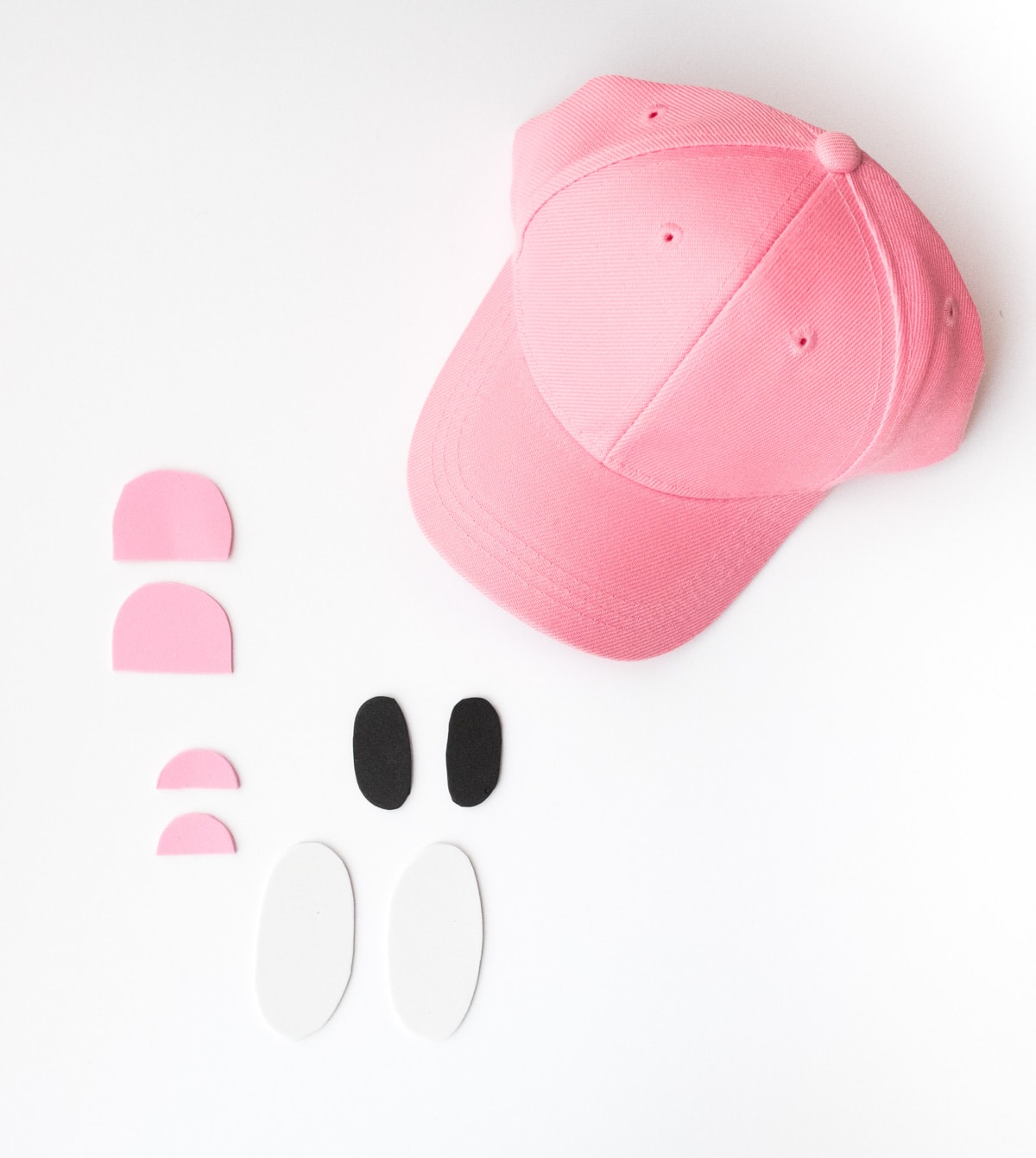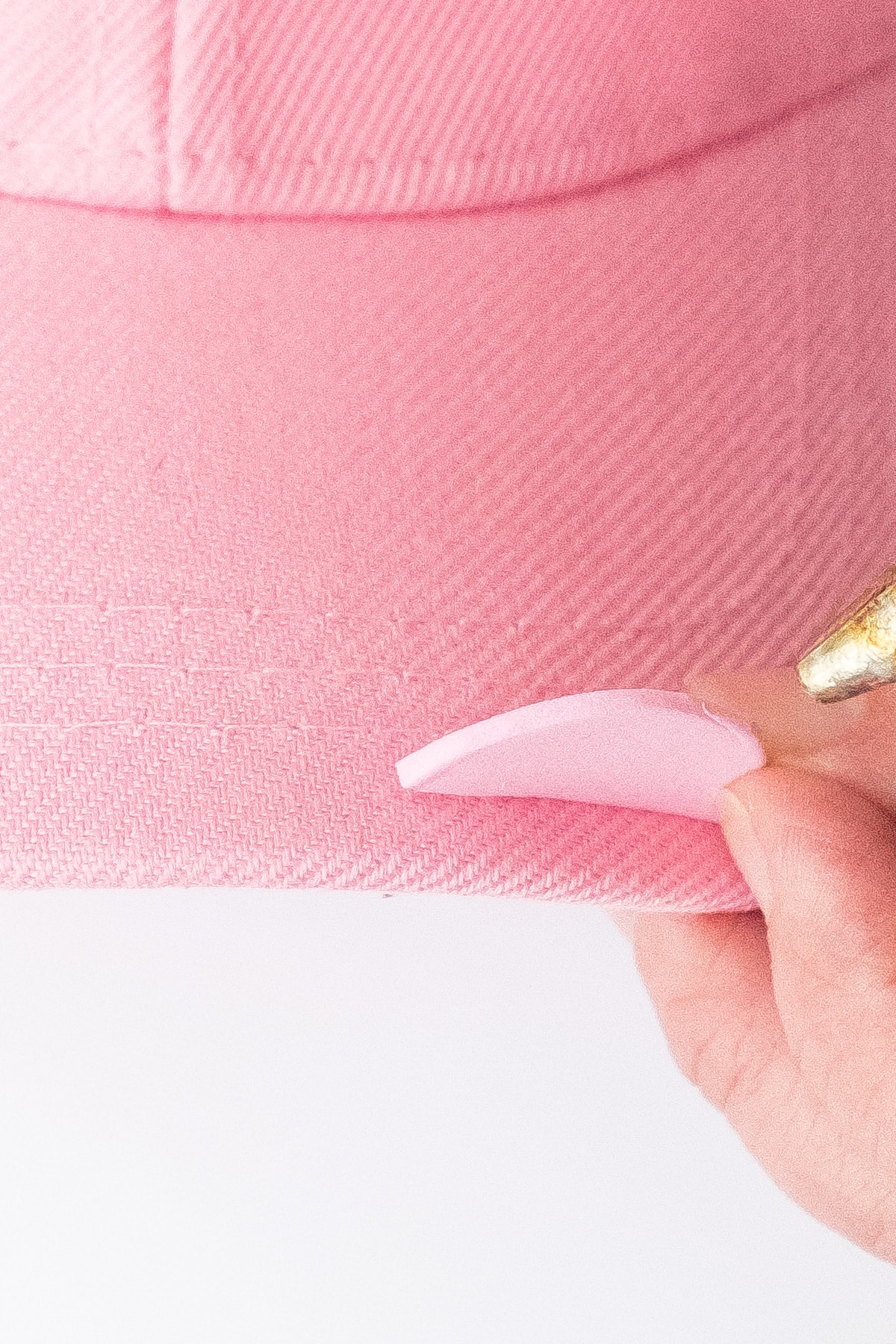 For the hippo hats, I cut shapes for the ears and nostrils from felt (for the blue) and foam sheets (for the pink and orange) to be able to match them to the hat colors.
To make the ear shape, you'll add a dot of hot glue to the center of the ear and pinch closed until the glue is dry. Then you'll them to each side of the hat.
Next, you'll cut pieces of white and black foam sheets for the eyes and teeth, then hot glue in place. I found that giving the ears and nostrils a bit of dimension by gluing them on at a curve made it feel more realistic… if you can call it that, haha!
For the baby walker, I used different cutout shapes of craft foam and painted styrofoam balls to give the illusion of the game while also trying to keep them out of her immediate reach. Not going to lie, the walker portion was the hardest part, and only time will tell how well they hold up to her little crab fingers!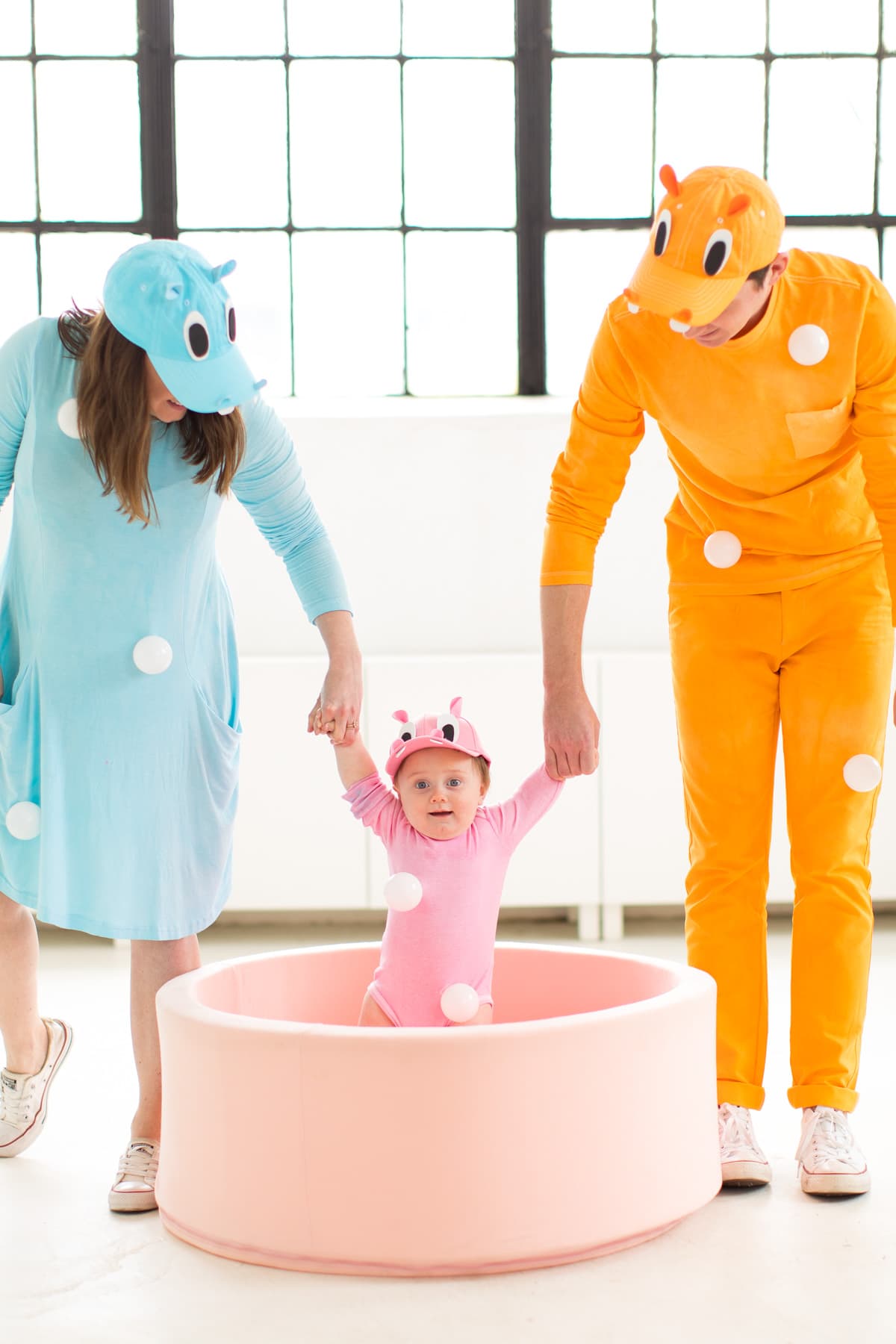 So what do you think?! Nothing like getting a good laugh from the UberXL drive-partner when they saw us juggling our 520,235 in abstract hippo form, haha!
What are your plans for Halloween?! Let's hear them!
A big thank you to Uber for partnering with us on this post! Sugar & Cloth has chosen to donate 5% of all sponsored campaigns to charity, which you can read more about right here.