Every now and then we like to create pretty things just for the sake of creating, and that was definitely our motive with these DIY wig and lash combinations for Halloween costumes. I mean, when else do you have a good excuse to get this crazy with your daywear without a trip to the Halloween store?!
I wouldn't say we really reinvented the toaster oven here or anything, but it was darn good fun and made for some serious dress up inspiration, if I do say so myself. Plus my inner eight year old is FREAKING OUT about getting to wear a lavender polka dot wig, so kill me.
You gotta love being left alone for point five seconds with confetti and wigs, Rivki Makeup Artistry for making all of the looks really come to life with the makeup expertise, and enlisting the help of a few model friends. We had quite the fun day in the studio creating four different last minute halloween costume ideas that are as pretty as they are costume perfect.
Not to worry, I've also included the photo-ops from Jared insisting on dancing in all of the tinsel wig afterwards, ha!…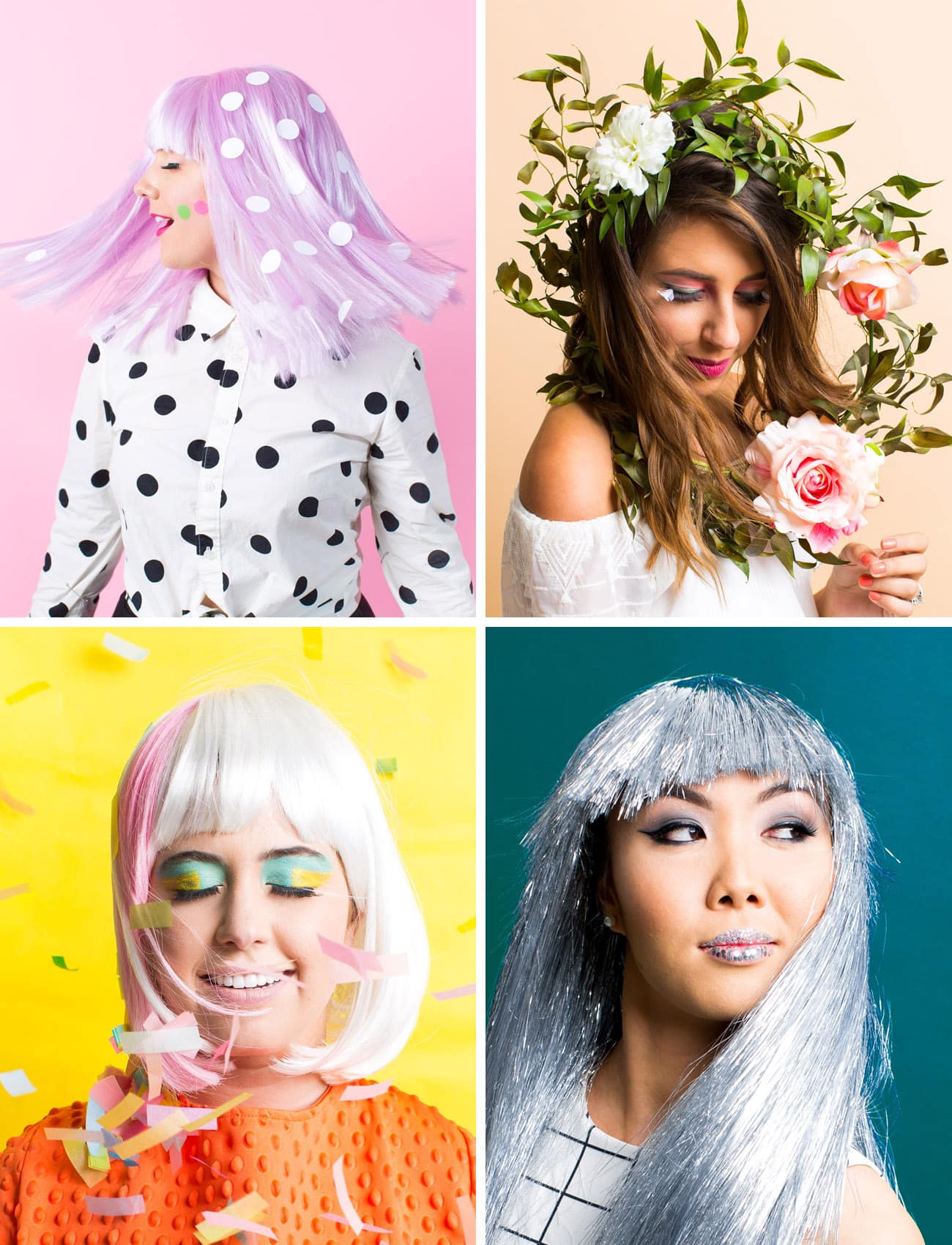 SIMPLE HALLOWEEN COSTUME IDEAS | LAST MINUTE HALLOWEEN
The Dotted Dolly Look | Cute Last Minute Halloween Costume Ideas 
For my Dotted Dolly look, as we like to call it, Rivki did a natural look makeup combined with full lashes and black cat eye. She also painted colorful dots along my jawline as a play on "contouring", ha!
Add that to a bold pink lip and lavender wig with white stickers all over it, and you're set.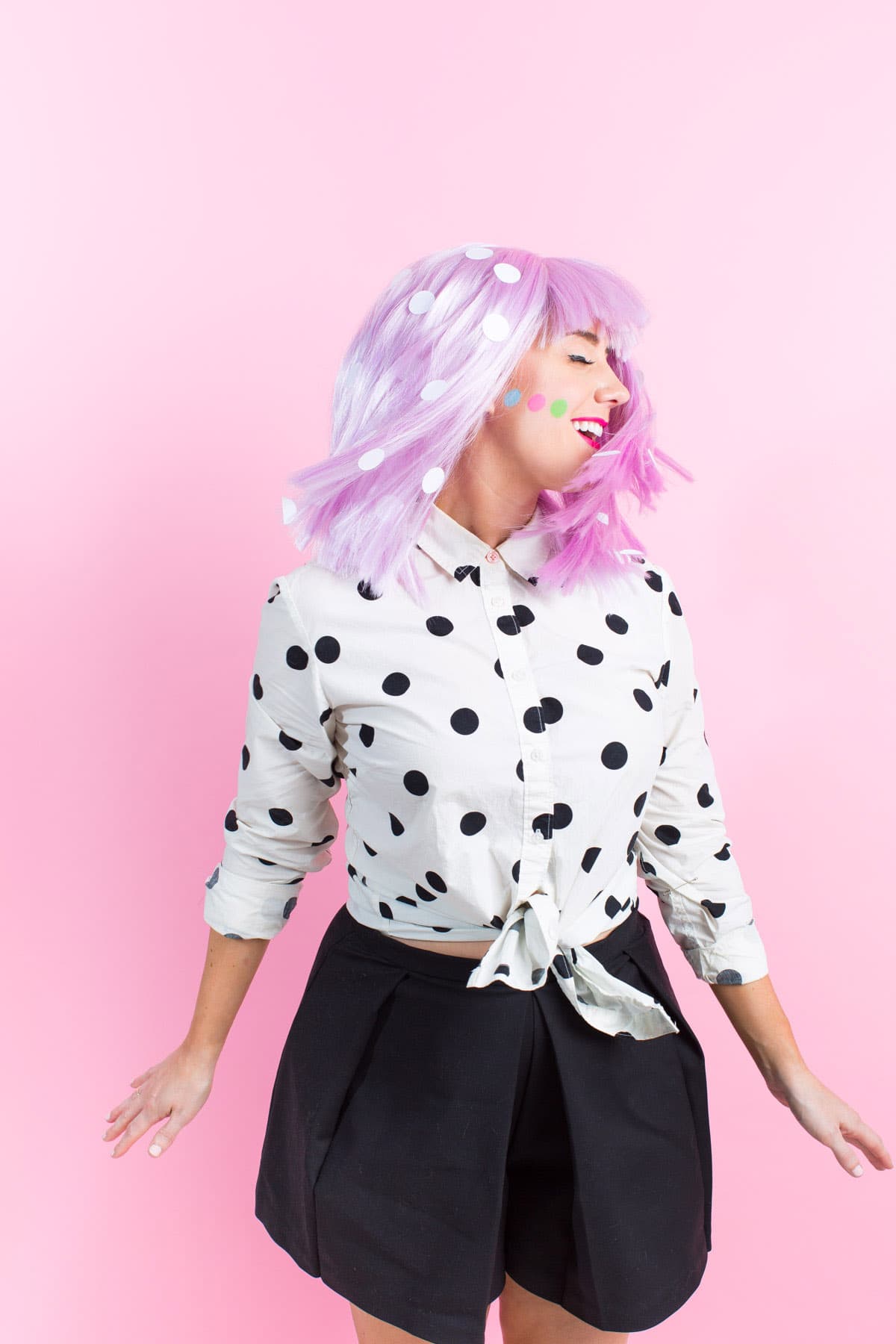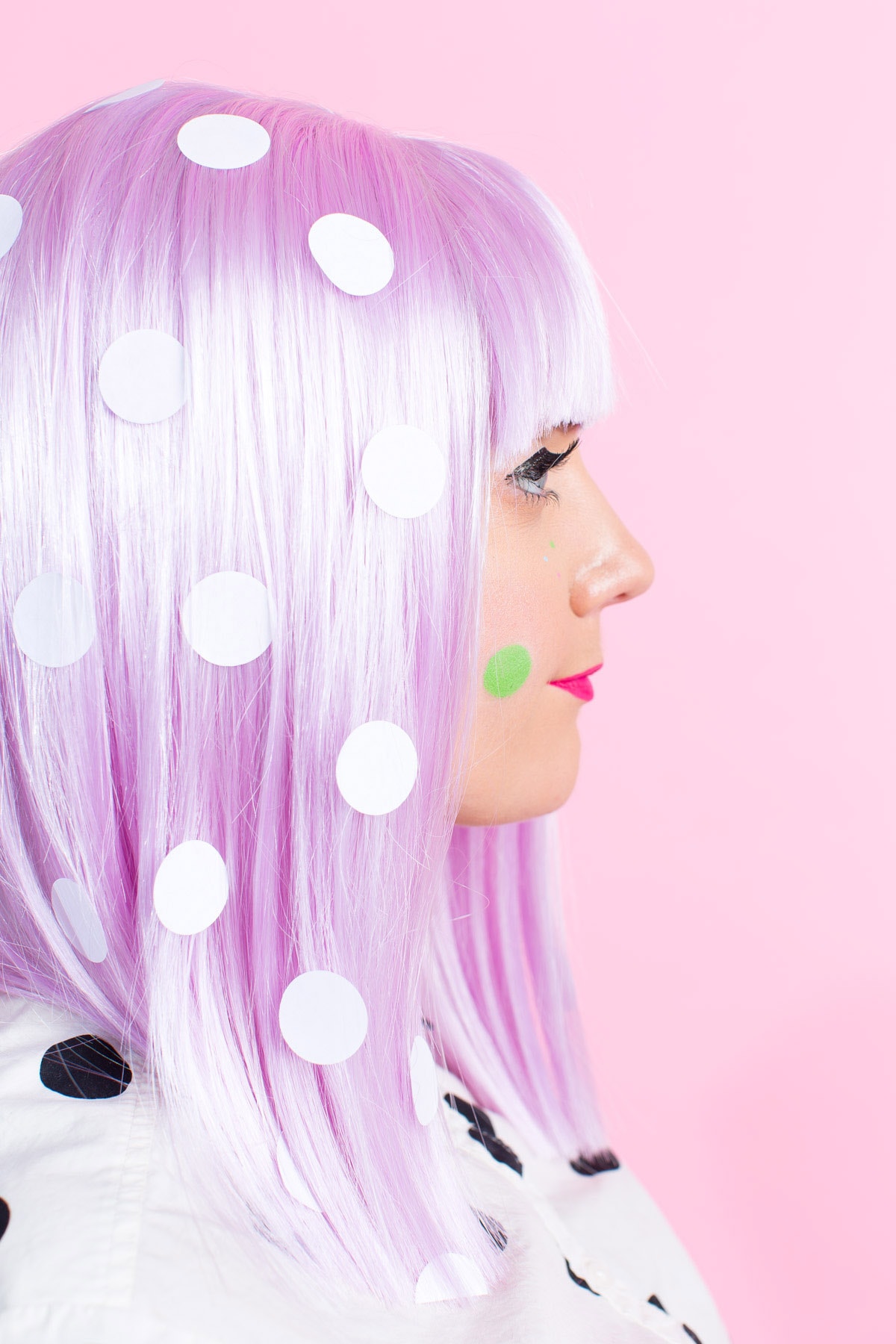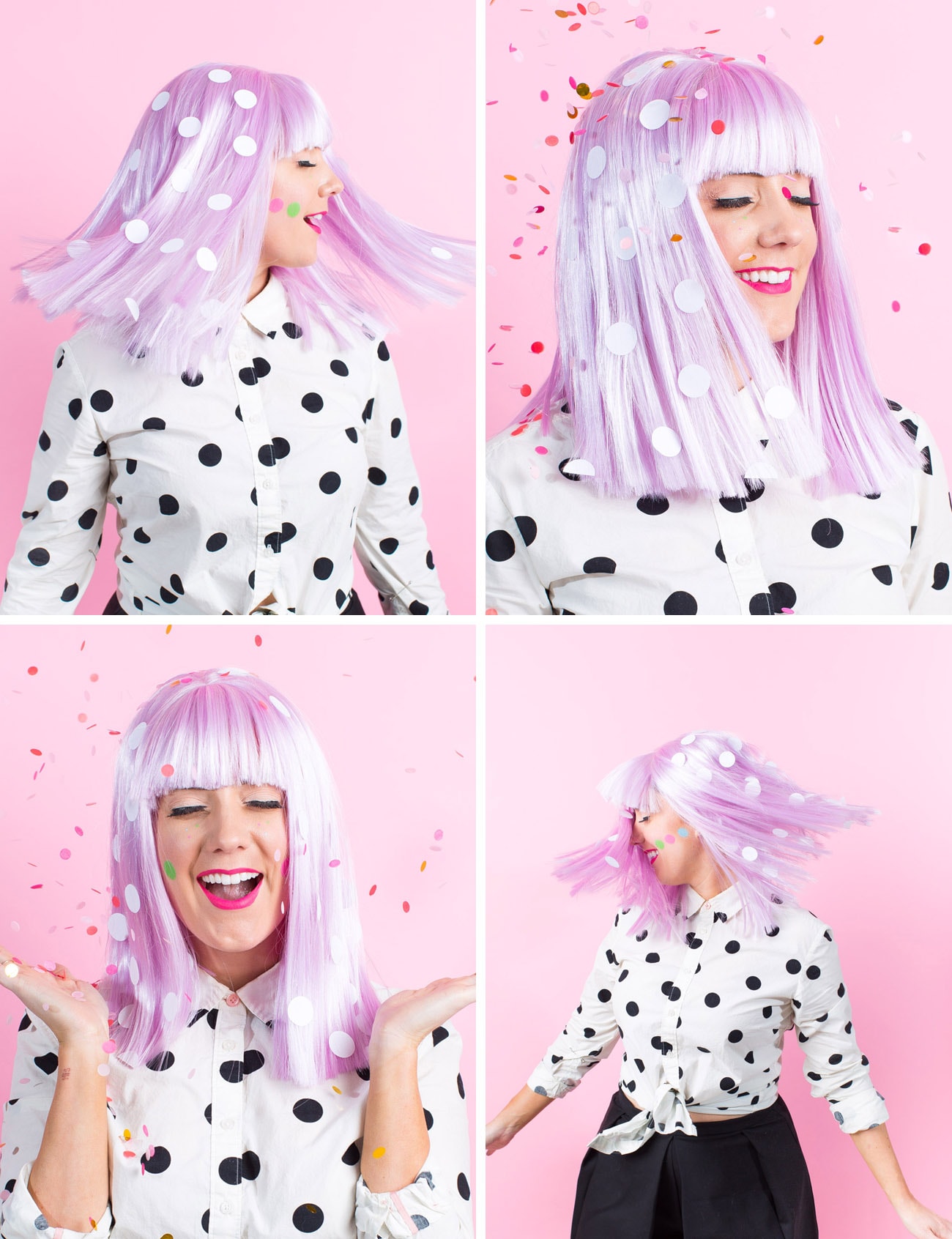 The Mod Miss Look | Cute Last Minute Halloween Costume Ideas 
For the Mod Miss, Rivki made Kayla's eyeshadow the focal point with a color block pattern using face paint, and long, extra full lashes with a white eyeliner bottom lid.
We kept the rest simple and added an extra pop of color by painting a pink stripe down a portion of her wig with a hair chalk pen.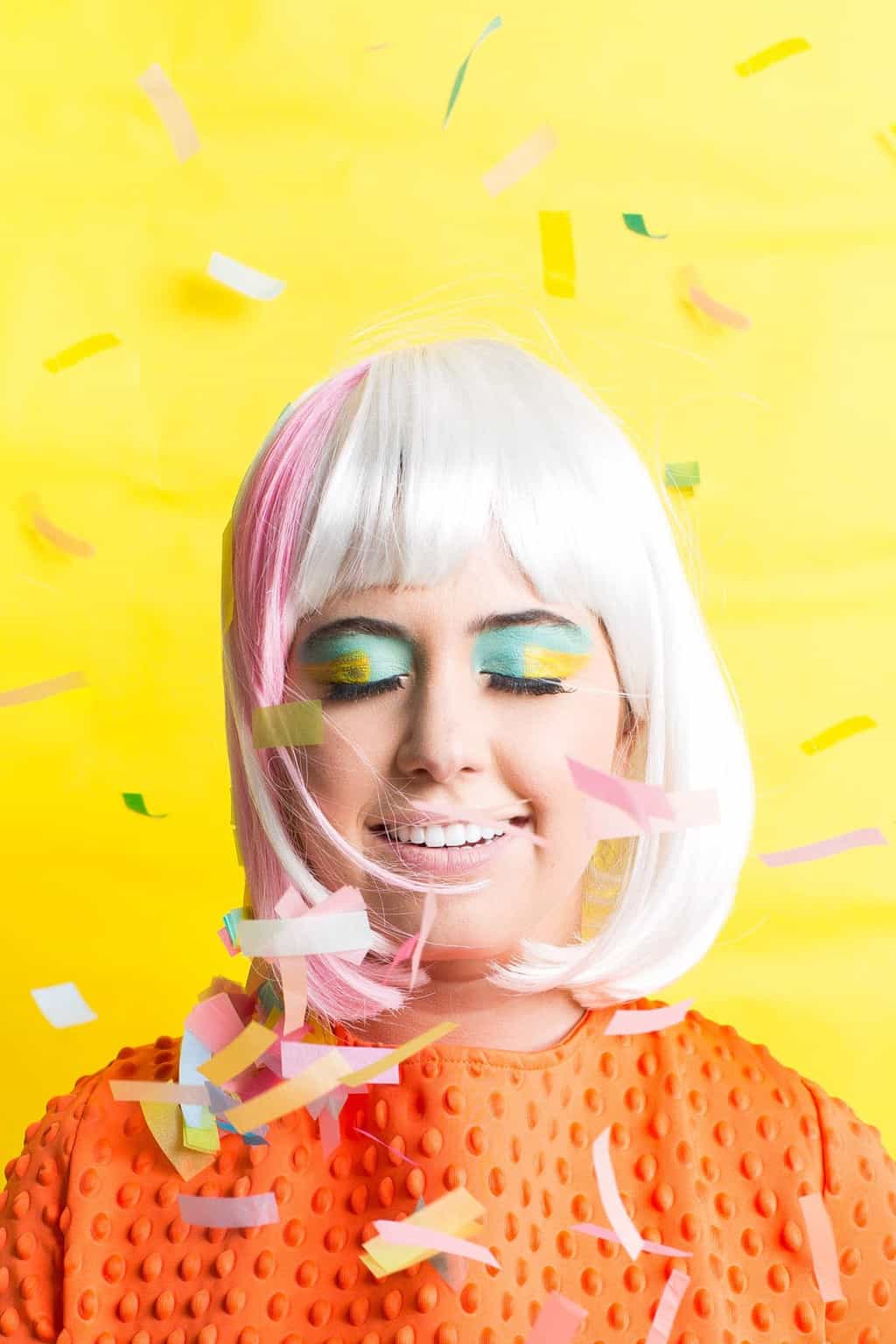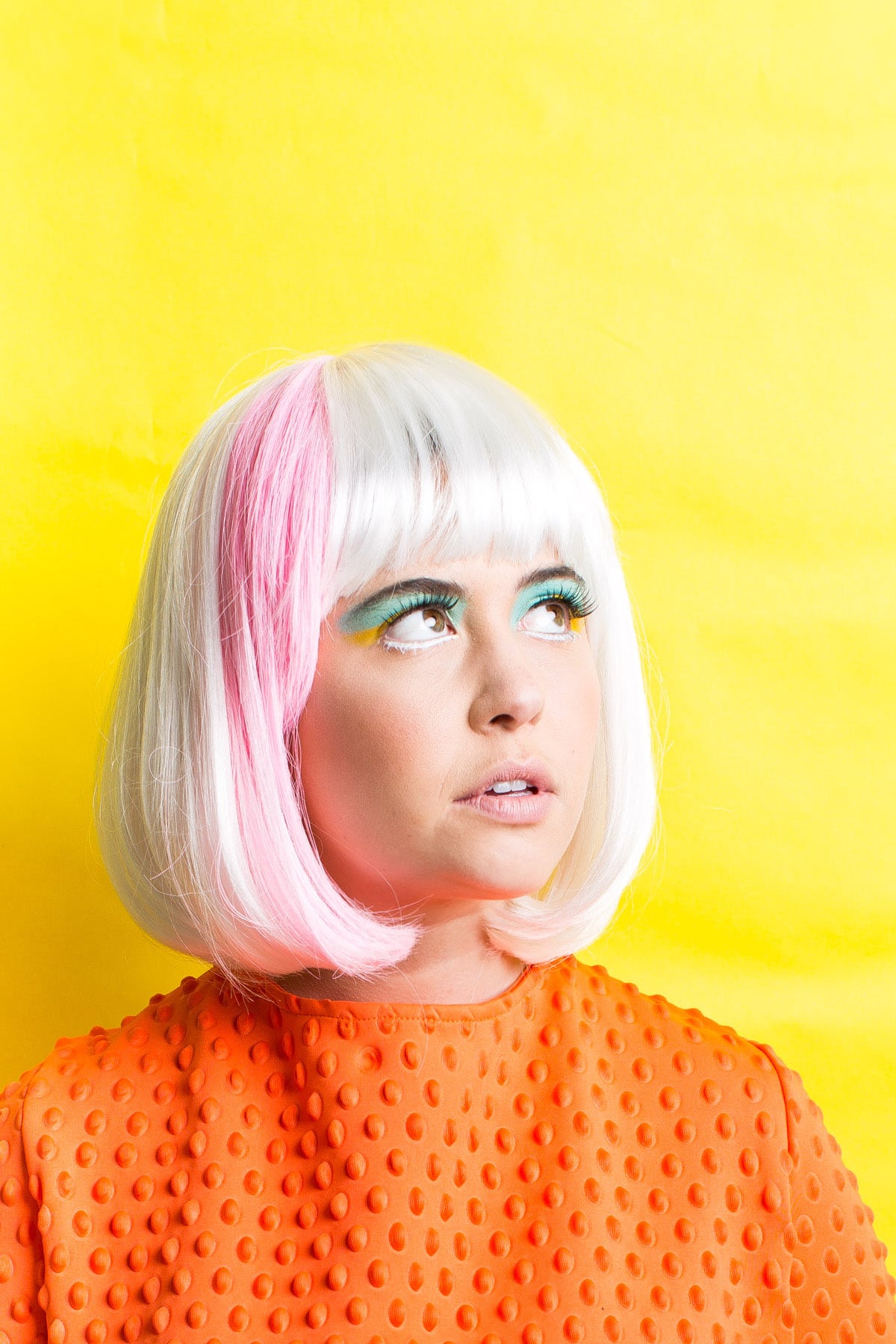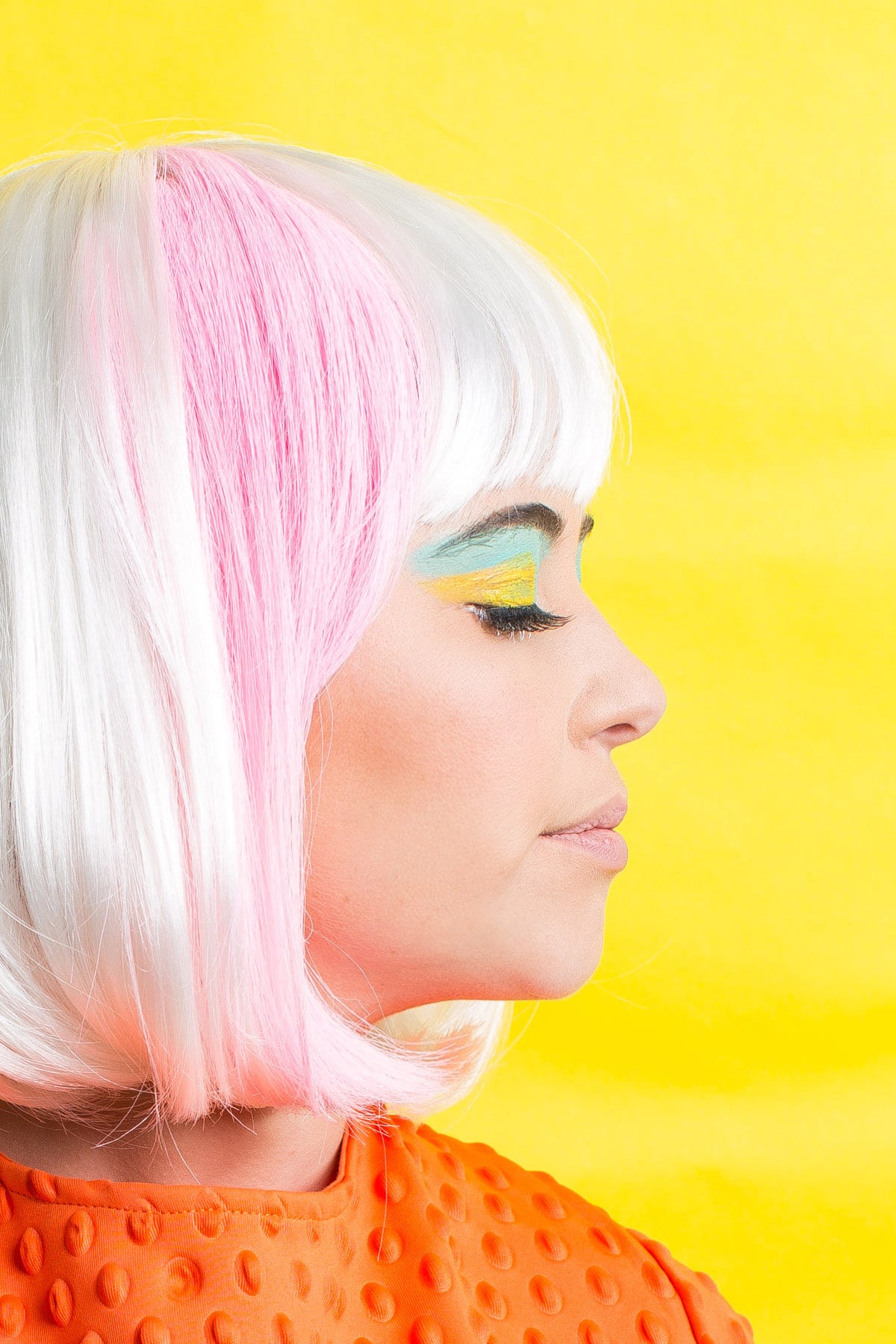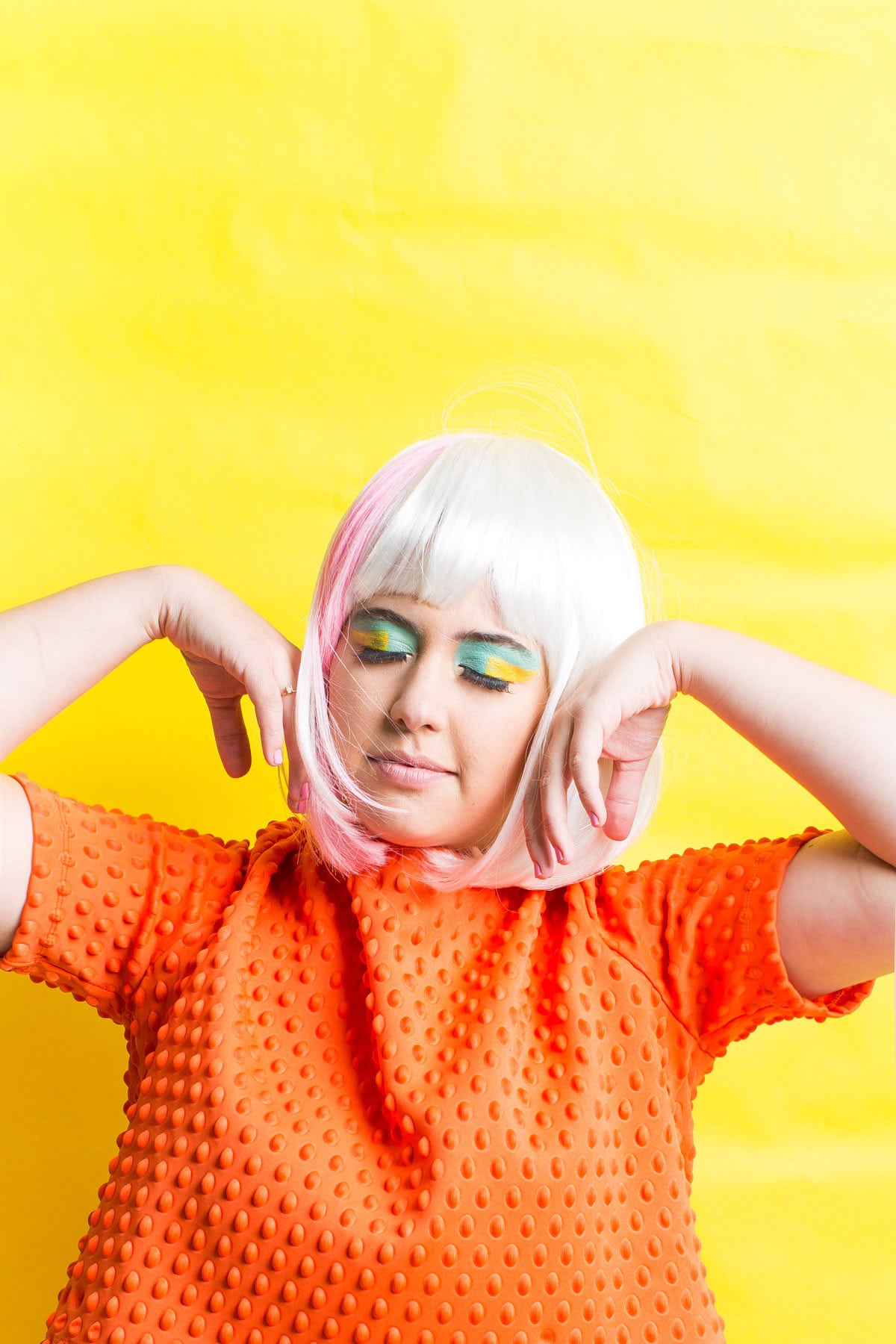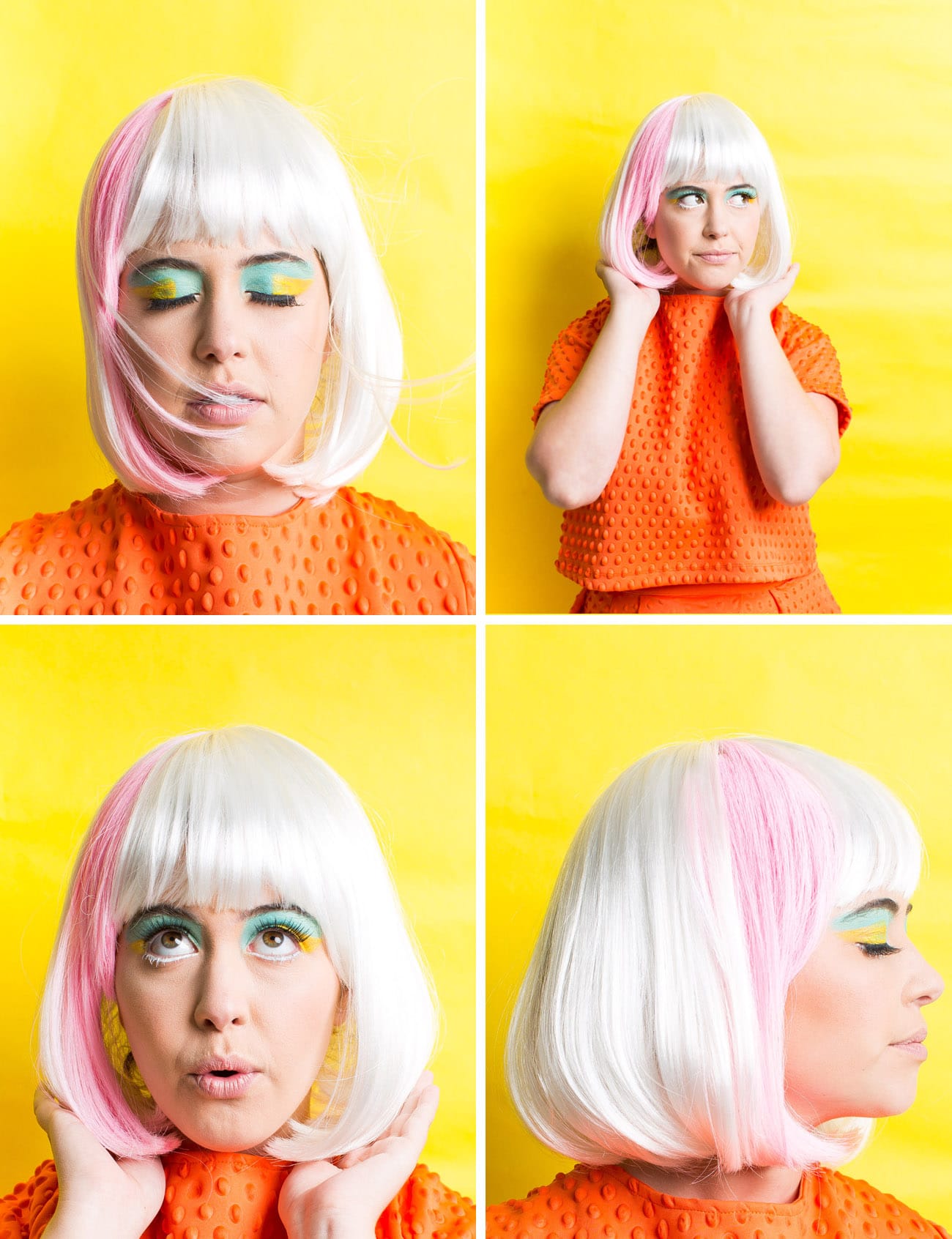 The Floral Femme Look | Cute Last Minute Halloween Costume Ideas 
For Dede's Floral Femme getup, I actually used real greenery to bobby pin in a loop around her curls, mixed with faux florals instead of a store-bought wig.
Rivki kept her makeup girly and whimsical with an emerald green eyeliner, pink shadow, and a single feather lash on the corners of each eye.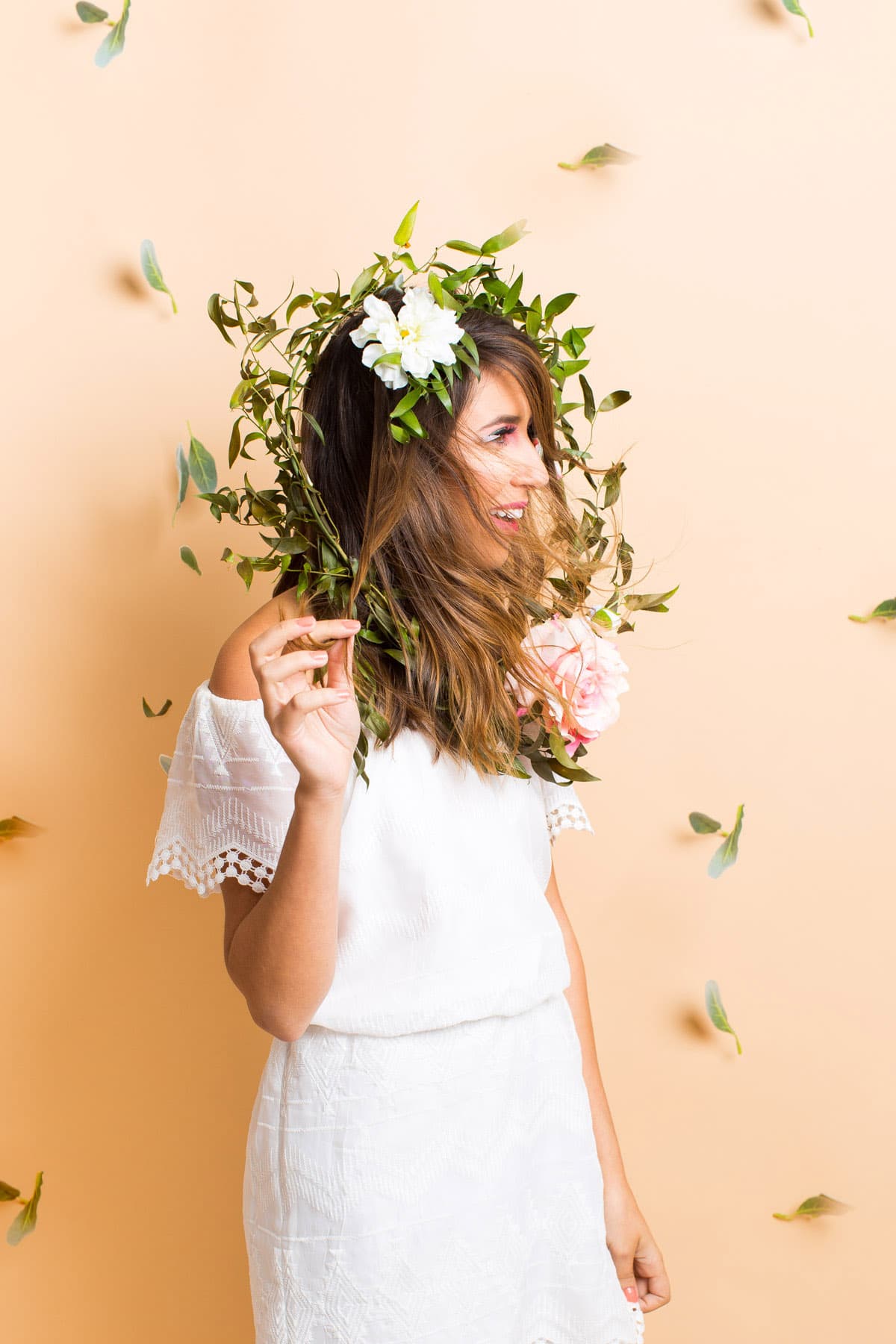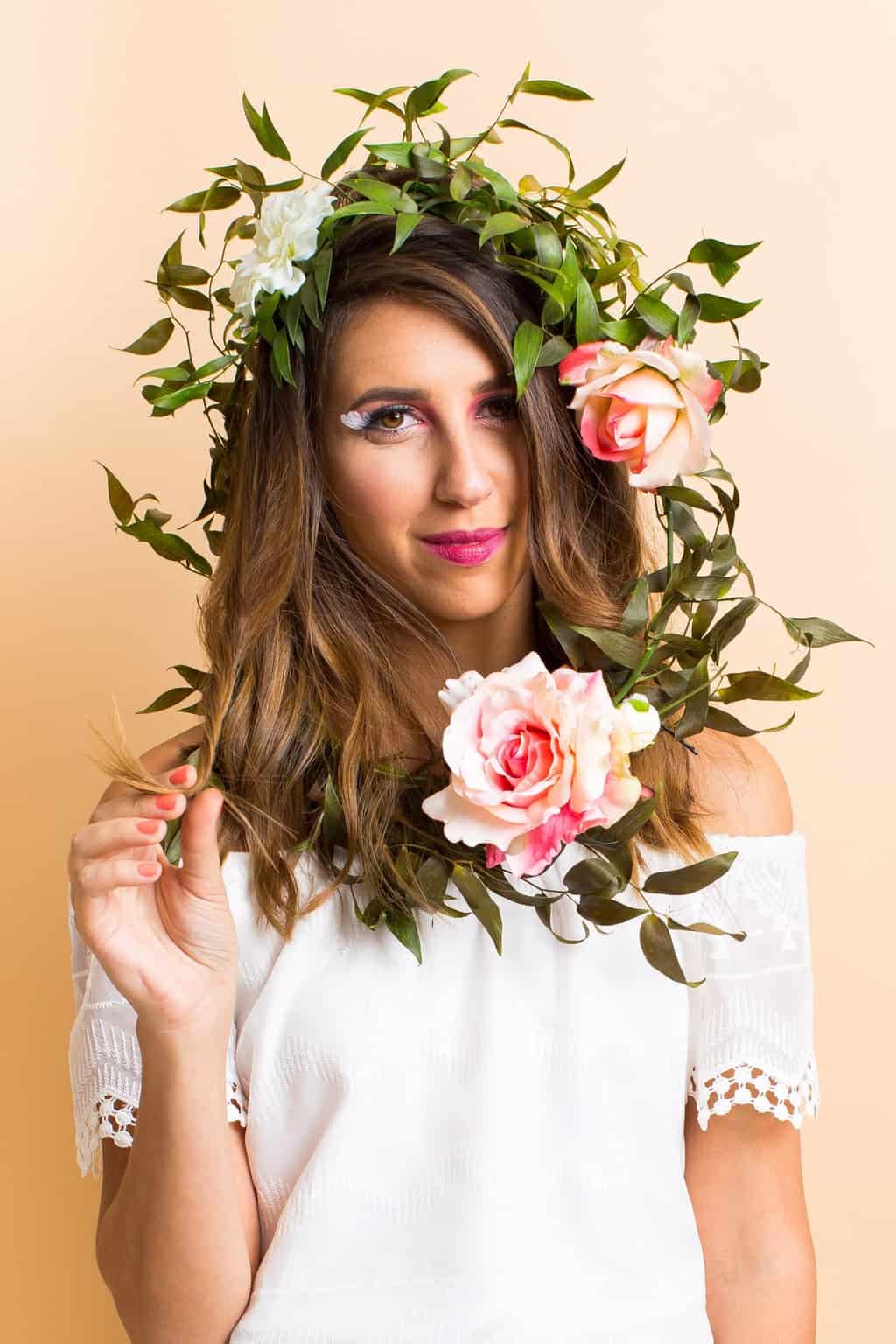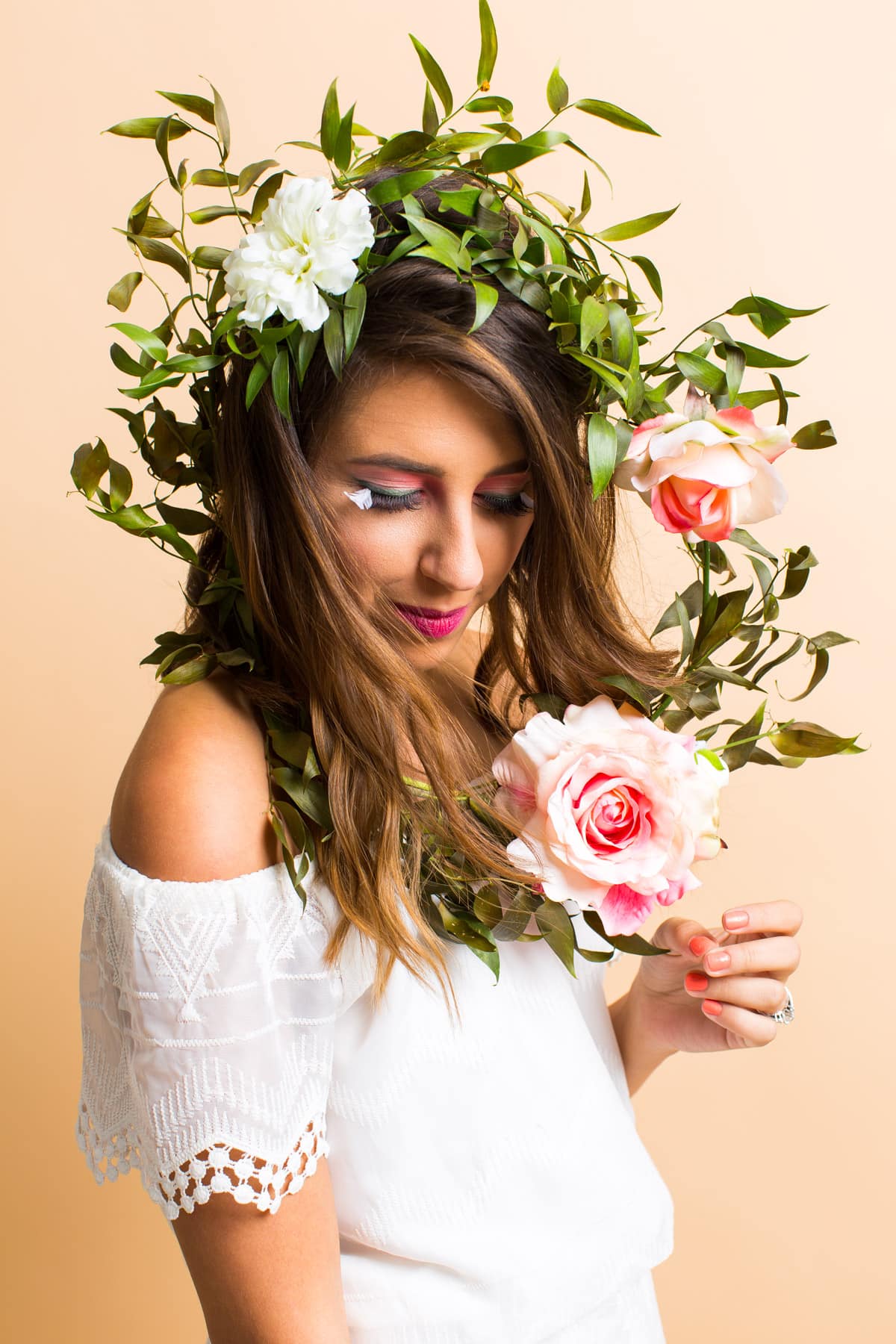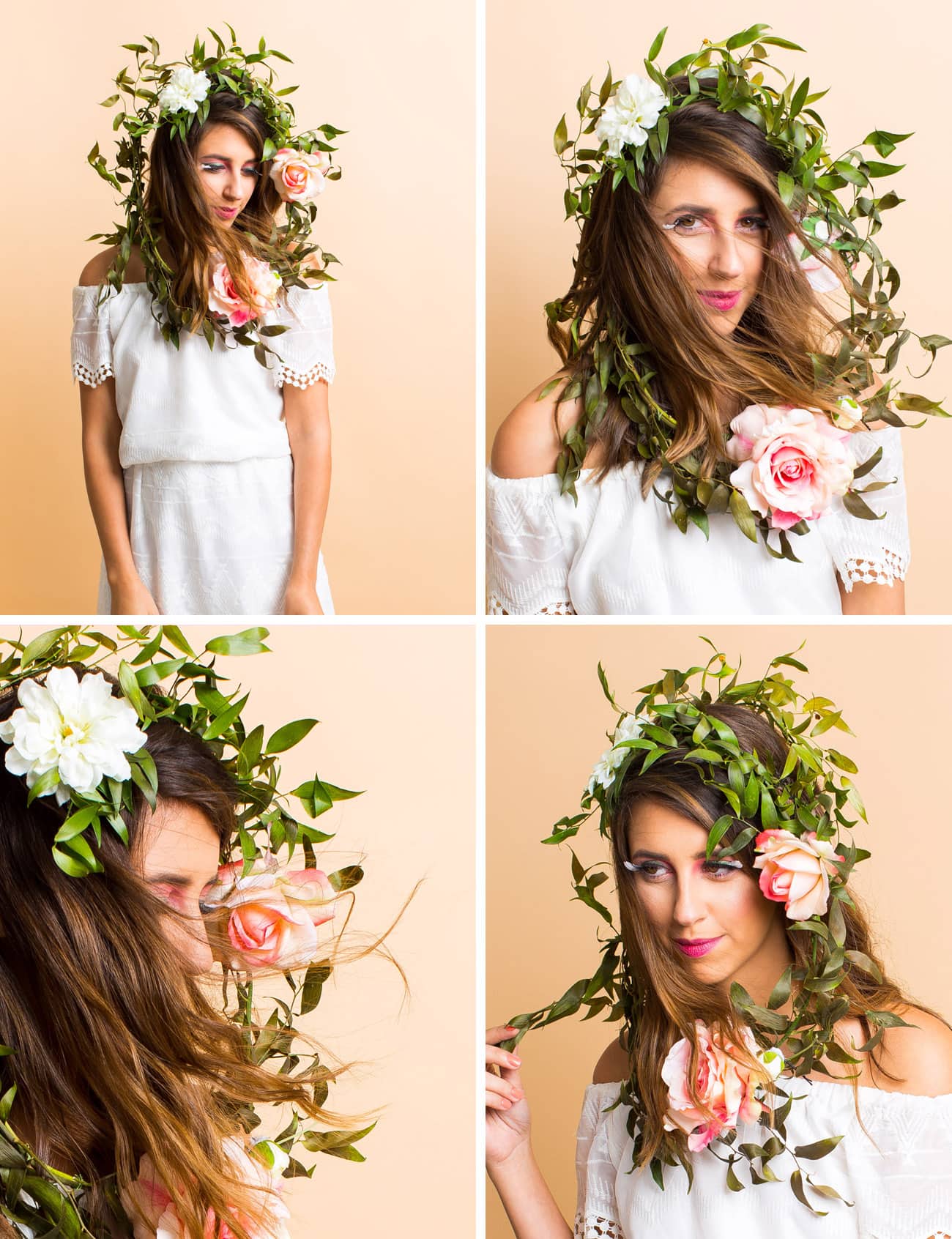 The Techno Babe Look| Cute Last Minute Halloween Costume Ideas 
For Susan's tinsel techno look, Rivki gave her a smokey cat eye with full faux lashes, and made her lips the focal point with silver star confetti and chunky silver glitter applied with lip glue.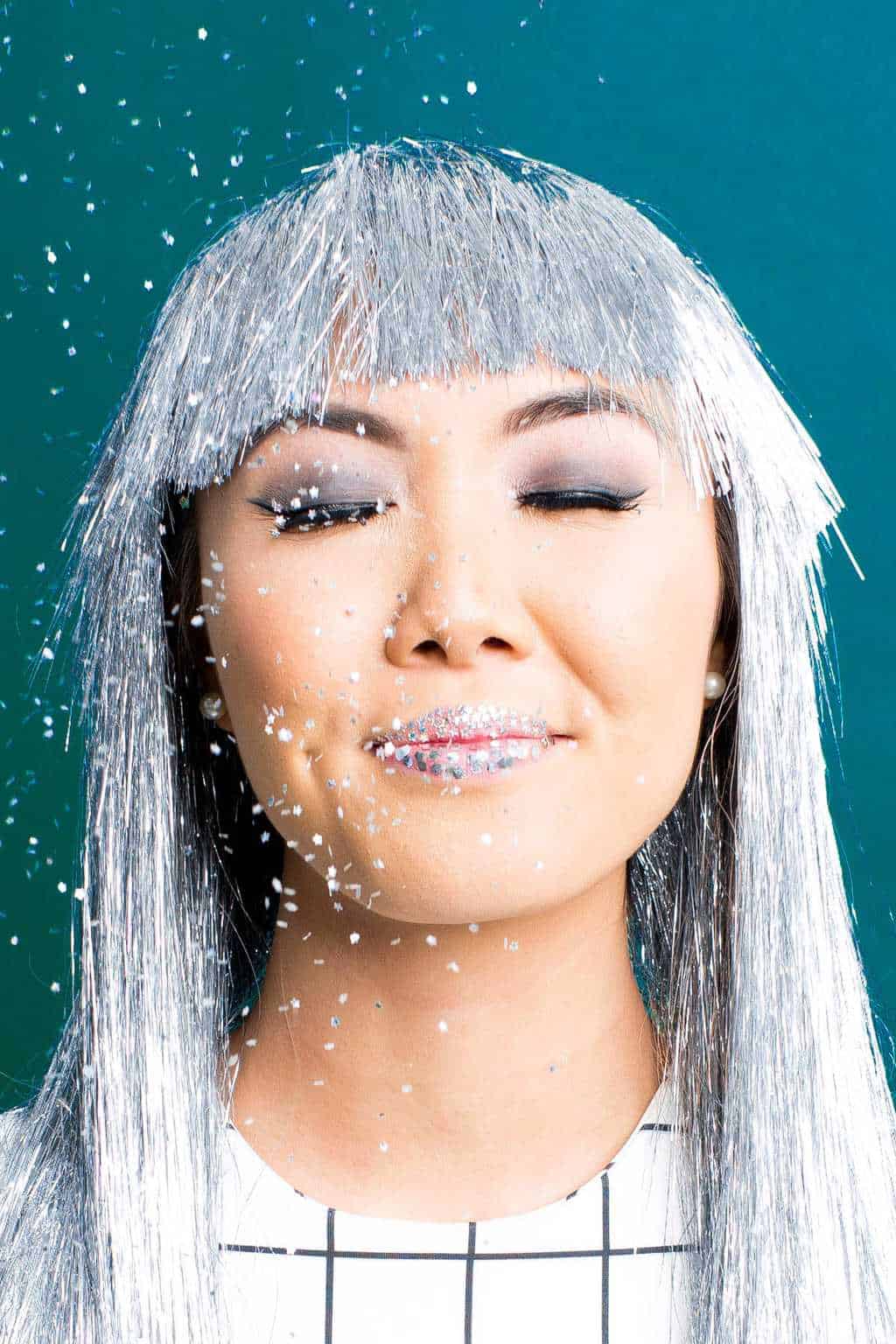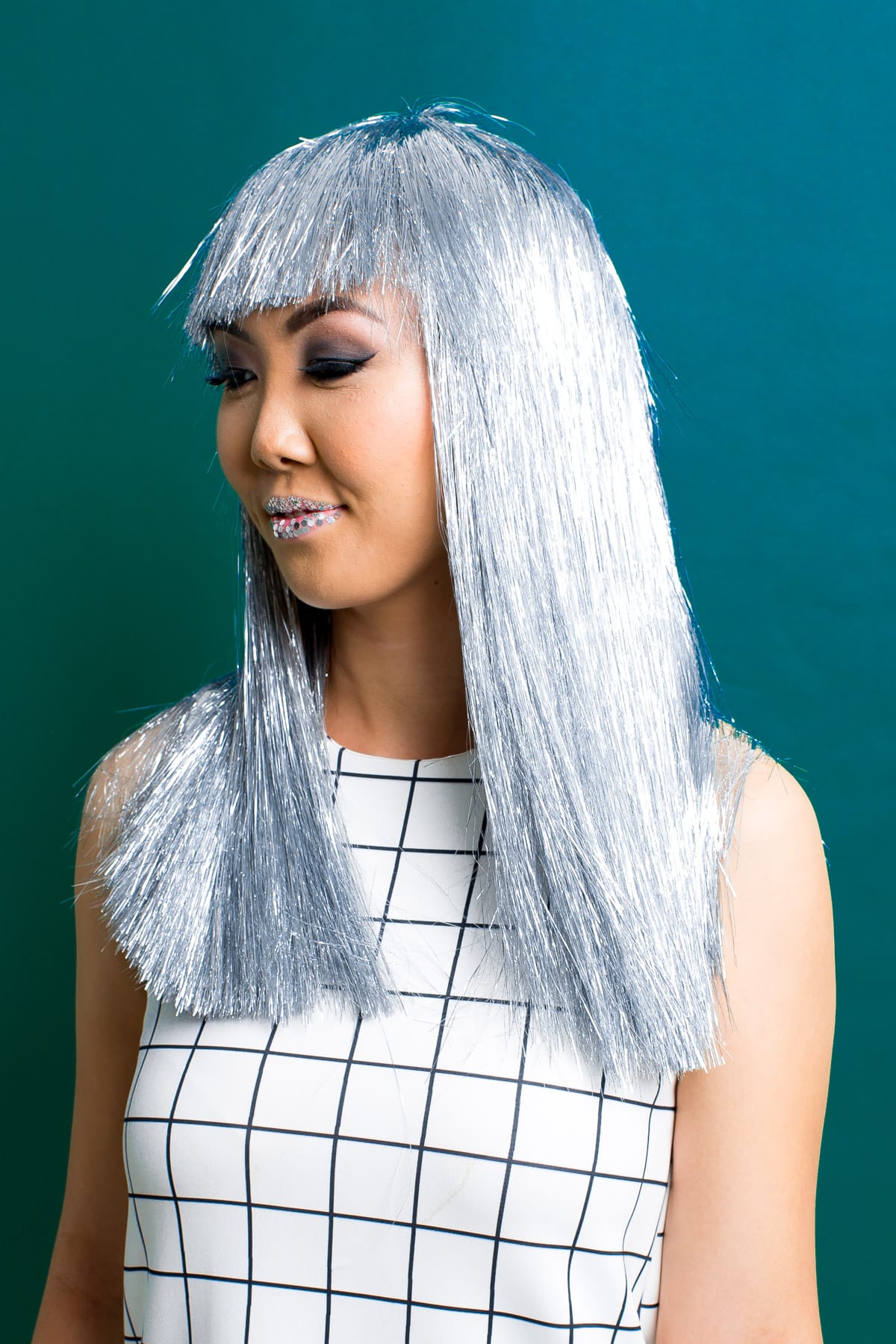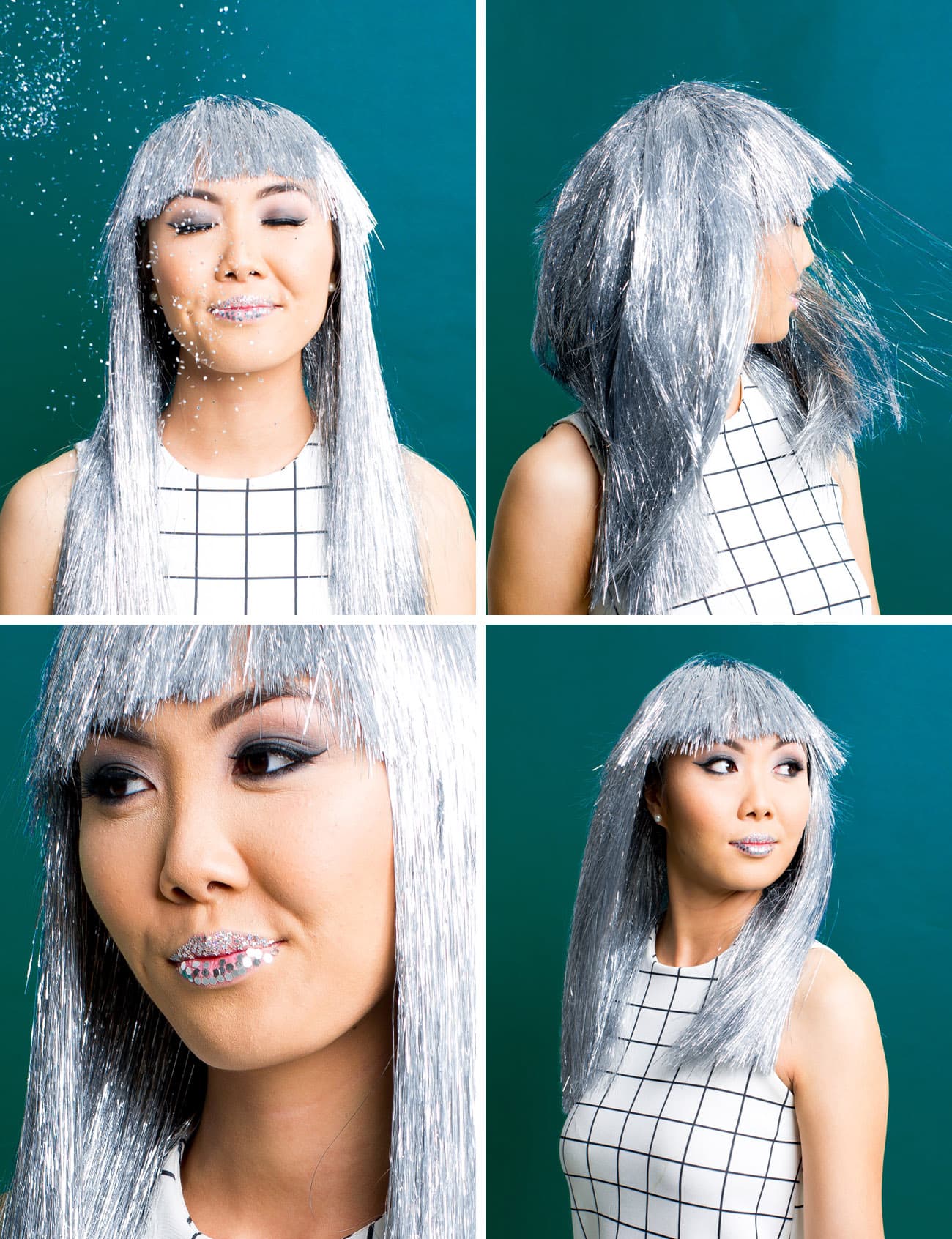 And then there was Jared, our well loved, infamous resident photographer… and my fiancee…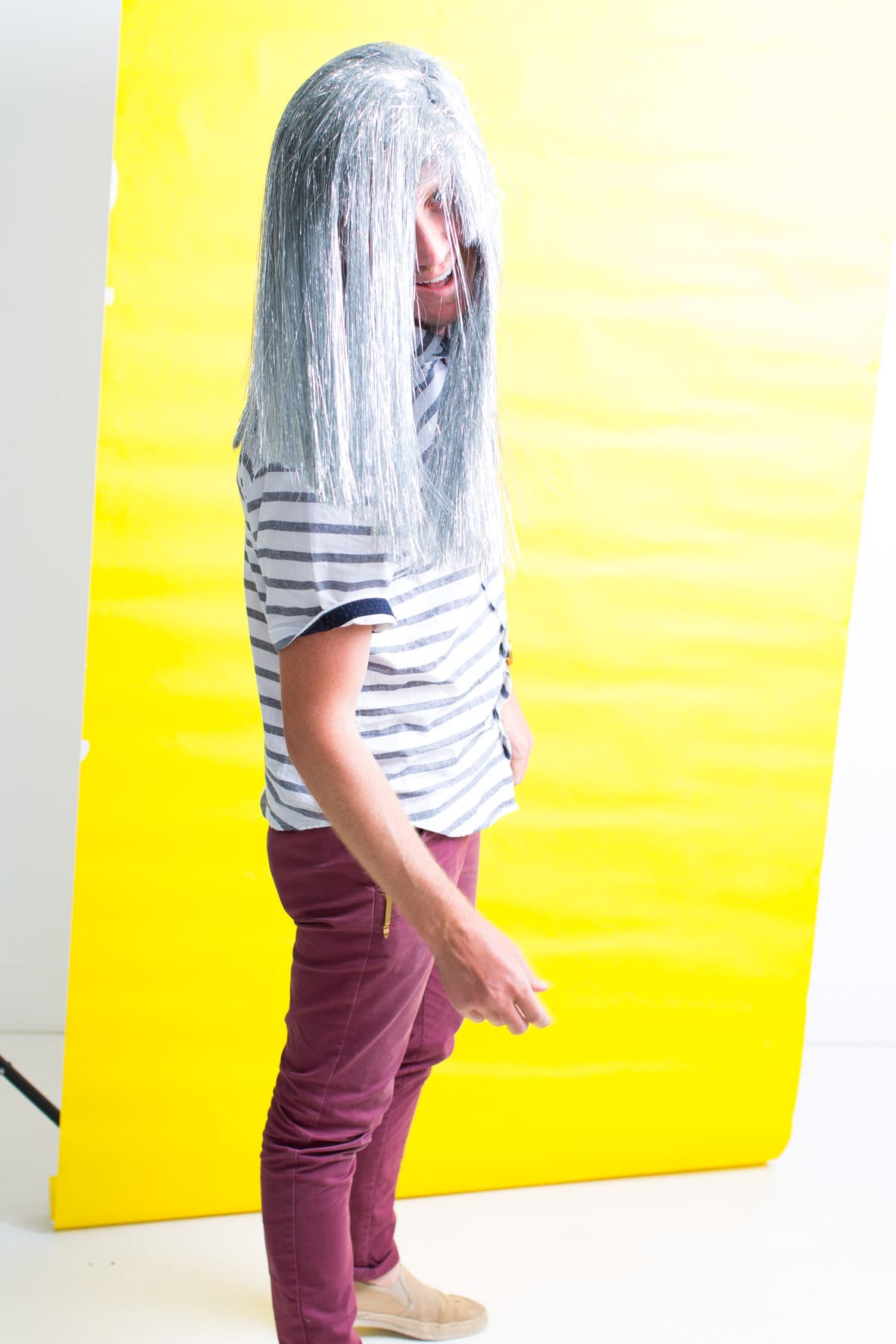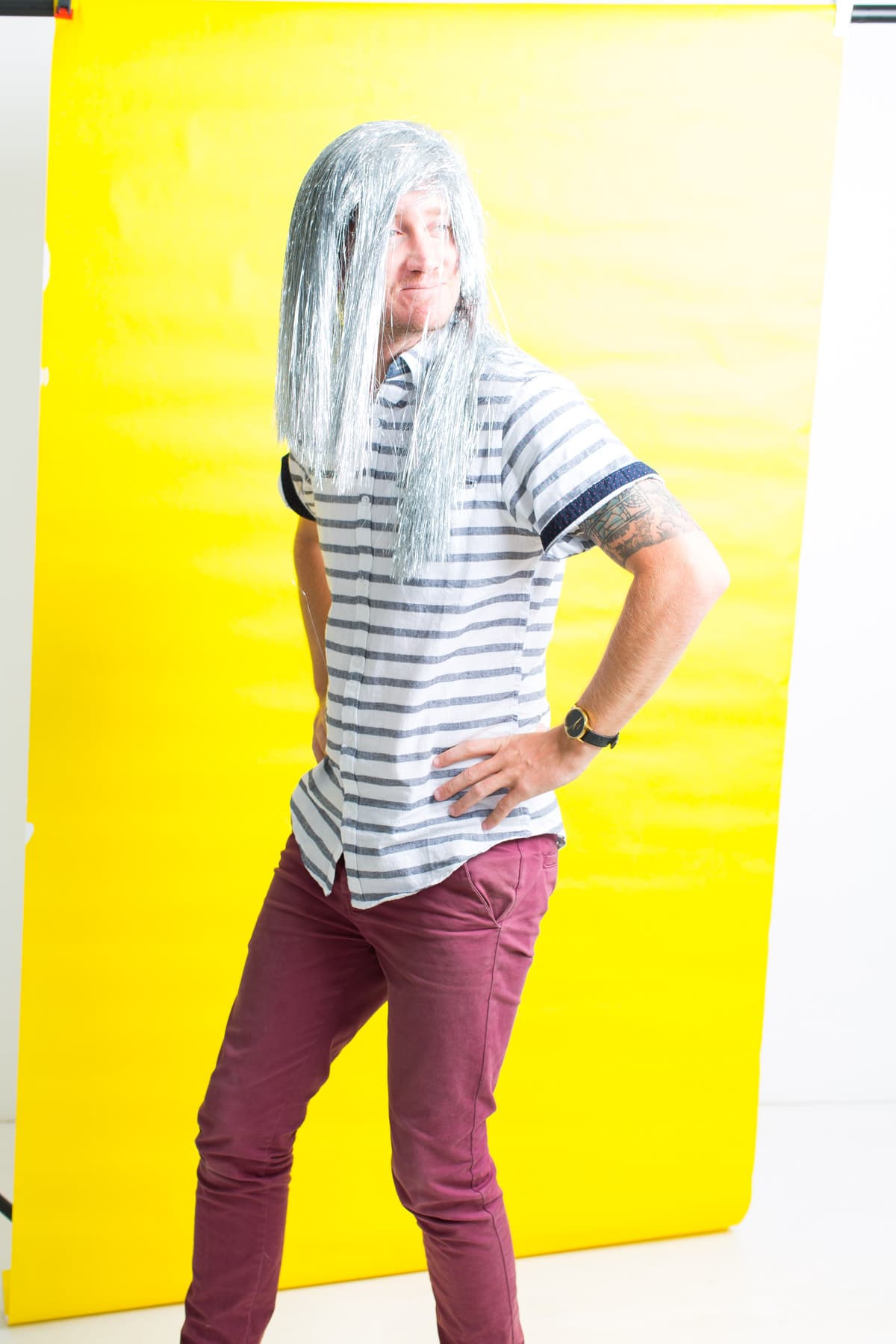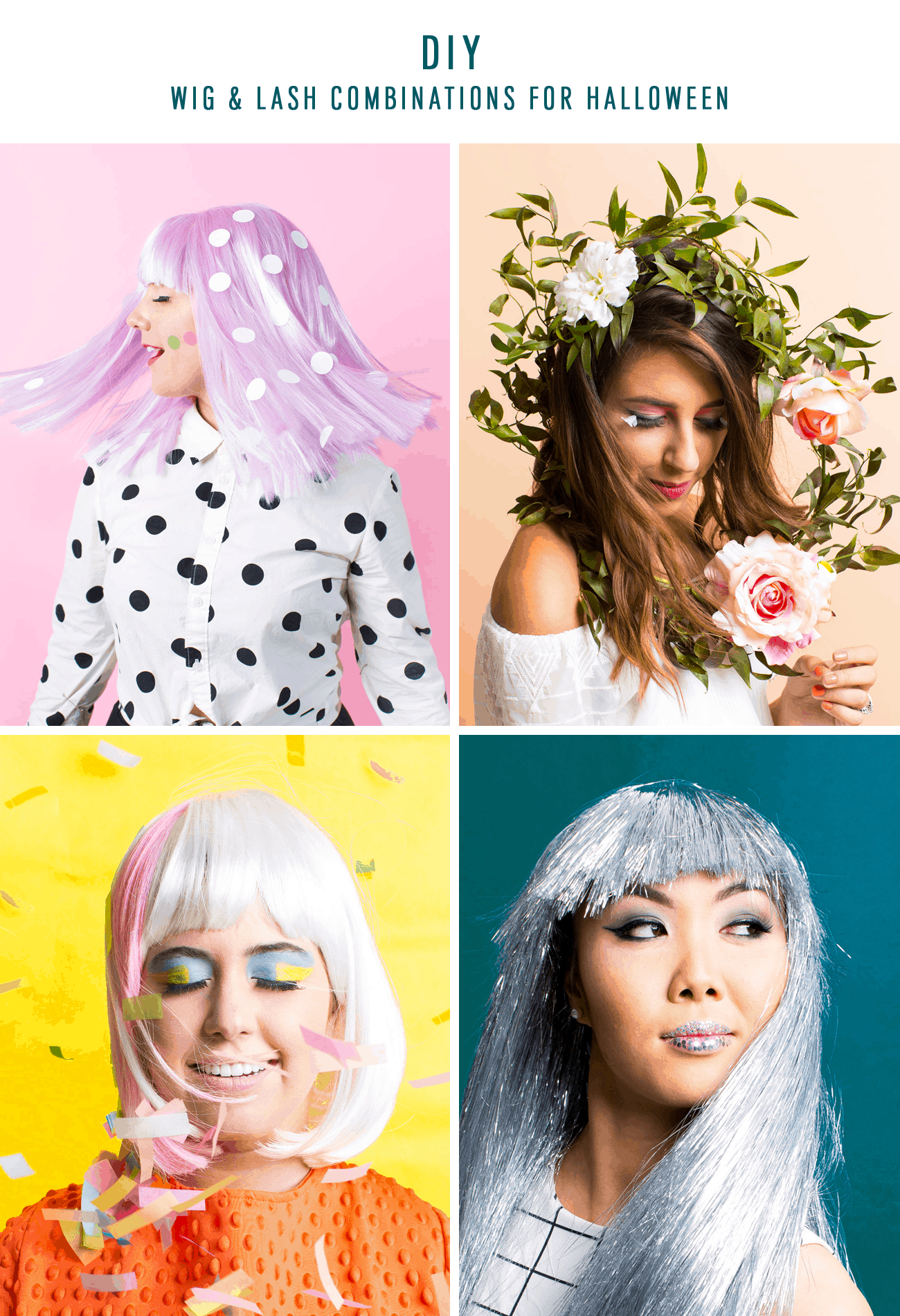 Hopefully you love these as much as we did creating them! Now I just have three wigs and a pile of dead halo flowers to find a home for, no big deal. Happy costuming, you guys! Do you all have any favorite, simple Halloween costume combinations for a last-minute outfit?
Makeup by Rivki Makeup Artistry / Dede, Susan, Kayla, and I as models
Sources: tinsel wig / silver stars / chunky silver glitter / pink flowers / white flowers / greenery / white bob / pink hair chalk / purple wig / adhesive white dots / similar grid print dress / similar white lace dress / eye dress / polka dot button down / full faux lashes / feather eyelashes / colorful face paint