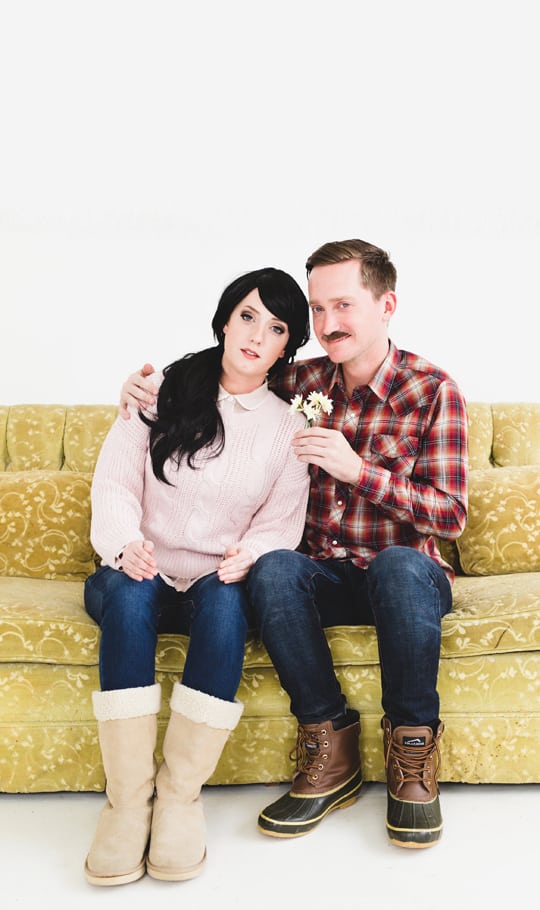 photos by Ling Wang
For those of you that love aiming for that mannequin look, this one's for you!.. Except your facial expressions will probably need to be far less cute for photo-ops, and cupped hands make it harder to hold drinks and bites while staying in character. Nonetheless, this Lars and The Real Girl couples costume is one of my favorites from this series! Mostly because we secretly couldn't stop laughing while trying to shoot the details, but also because Jared got to wear his faux mustache again. Not to worry, we trimmed it after yesterday's costume idea, ha!
Good news about this couples costume, is you can probably use a lot of items you already have in your closet, minus a few thrifted items here and there, which is what we did because no one needs giant snow boots in Texas. For those of you not familiar with the film, we're recreating this look!…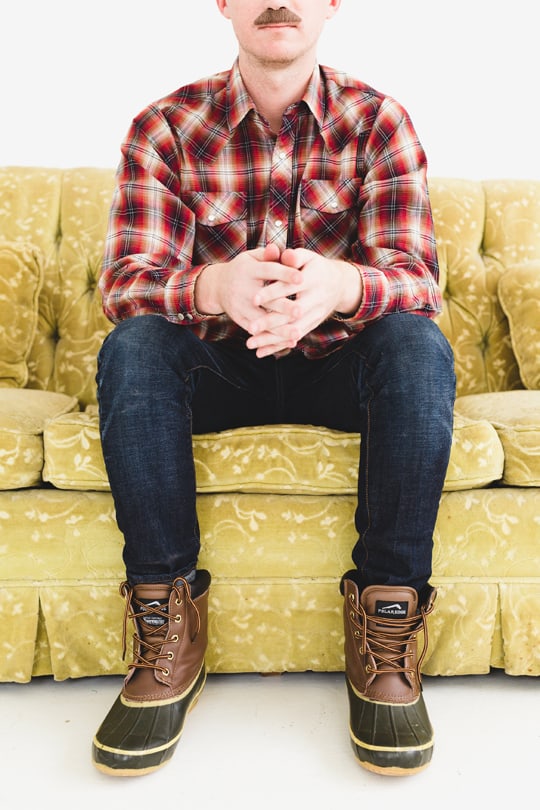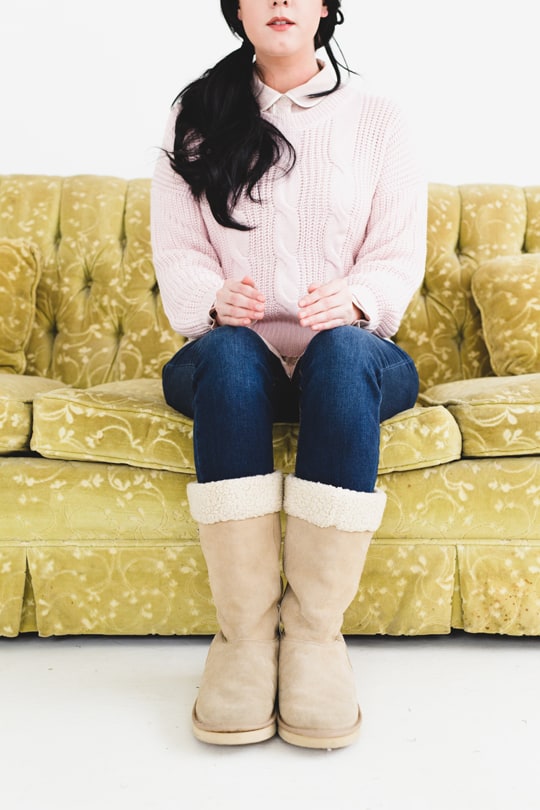 For the Lars Costume:
Jared used dark jeans he already owned, and we thrifted a button up flannel and snow boots. We used faux flowers and a faux mustache for the added touch!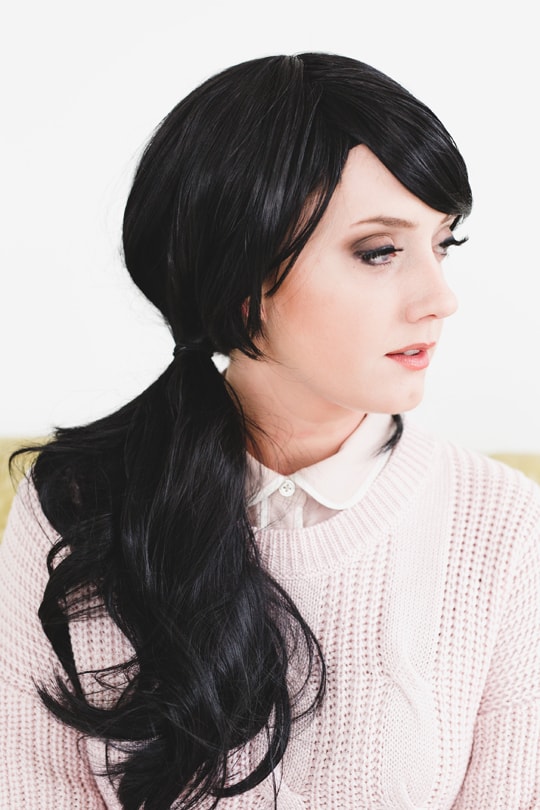 For the Bianca costume (the fake doll girlfriend):
We used this wig, this sweater, jeans and a collared shirt I already owned, and thrifted boots. Of course it's not mannequin enough with some over the top eyelashes and makeup!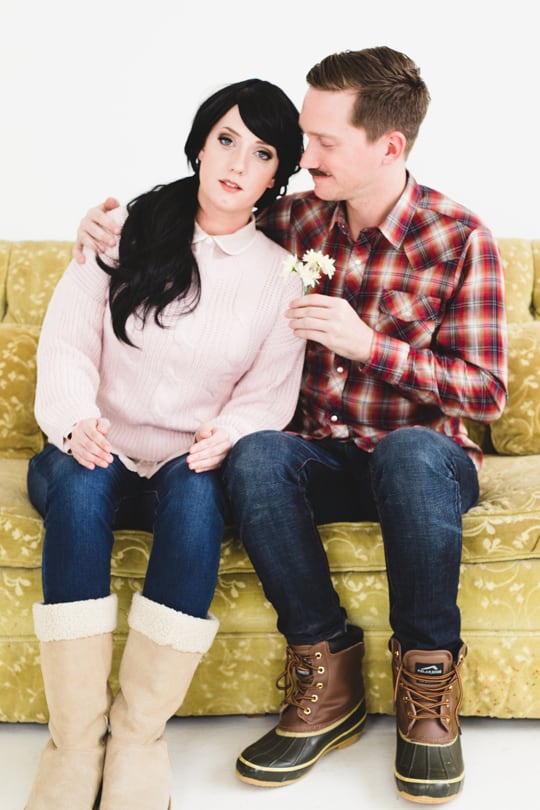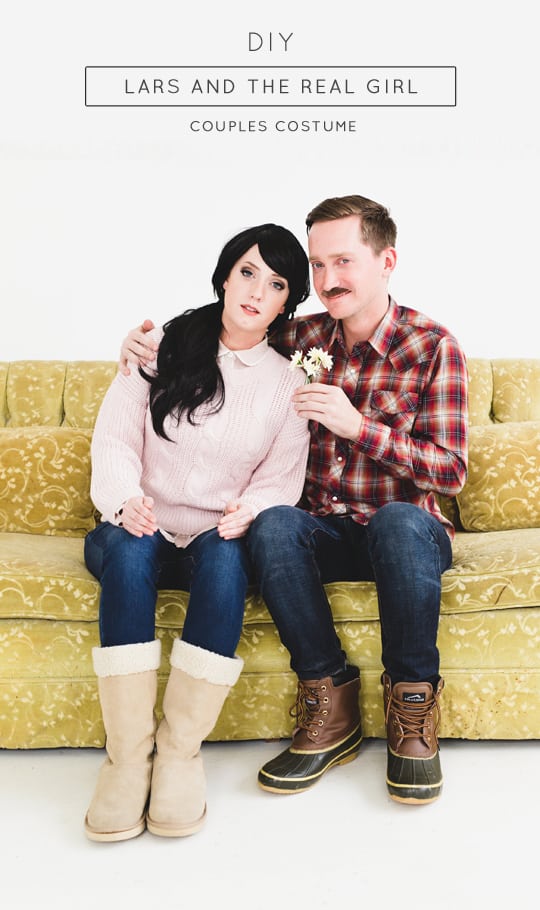 Luckily we were friending up with our studio neighbors, Tout Suite, because we were able to borrow their PERFECT green floral couch for this shoot! It also fills the room with dust clouds when you sit on it, so it basically covered every effect.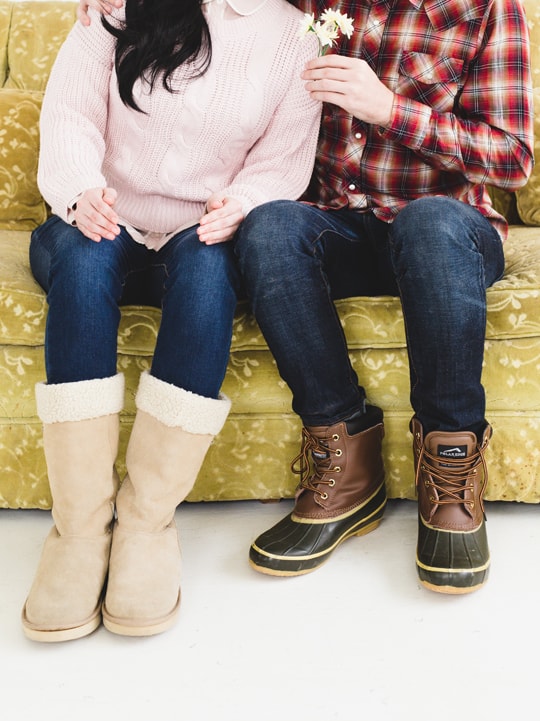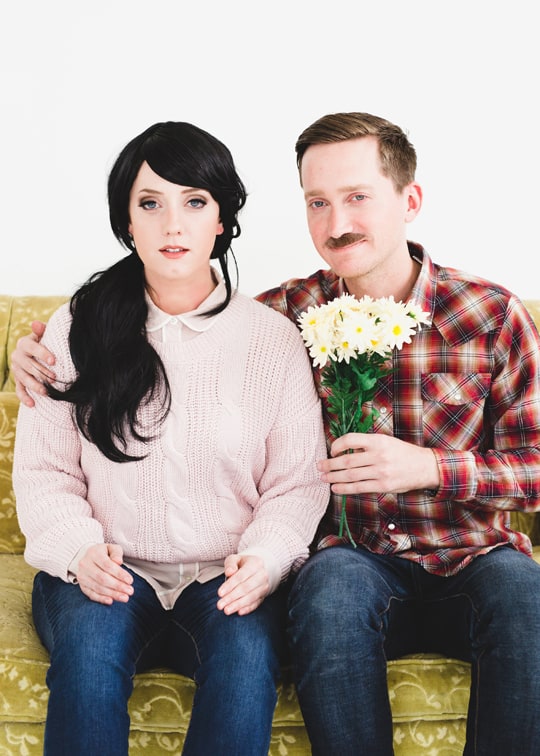 So what do all of you not-so-sexy Halloween costume lovers think of this couples costume idea?! Too crazy, or just right?! Be sure to check out the BTS photos below!
photos by Ling Wang, hair and makeup by Bethany Elyse, styling by Sugar & Cloth, assisted by Kayla Haykin, models – yours truly and my partner in crime Jared!
Behind the scenes for this post!–