DIY Mini Monster Eyeball Donuts — Nothing says "bite me!" quick like DIY Mini Monster Eyeball donuts recipe! You can make these sweet little treats in no time!
This post may have an identity crisis of some sort. I couldn't decide if it was a DIY or recipe considering it's technically food which would be a recipe.
But you're not actually cooking anythings, just constructing items. Do you see my dilemma here? The struggle is real!
Either way, these DIY Mini Monster Eyeball Donuts are delicious regardless of what you call them!
For all of you moms out there looking for a quick and run treat for the kids that requires all of 2.5 seconds to make, these are it!
If you can compile a s'more, then you can definitely make these little monster eyes!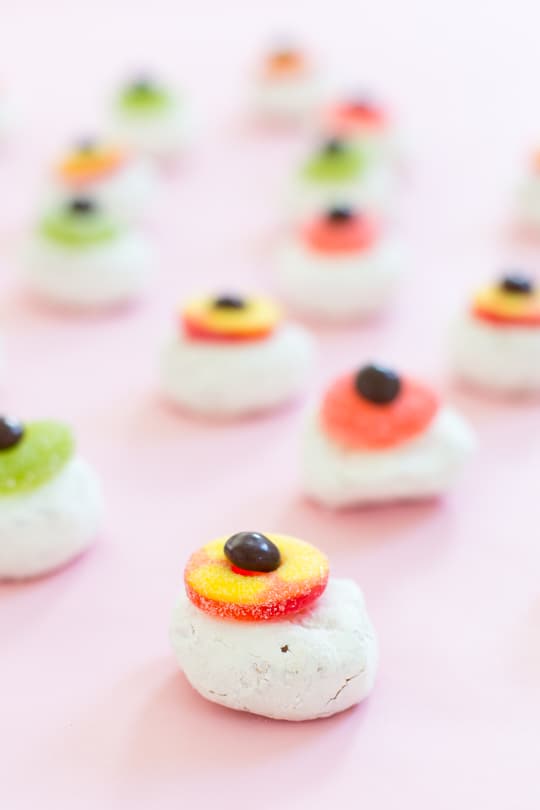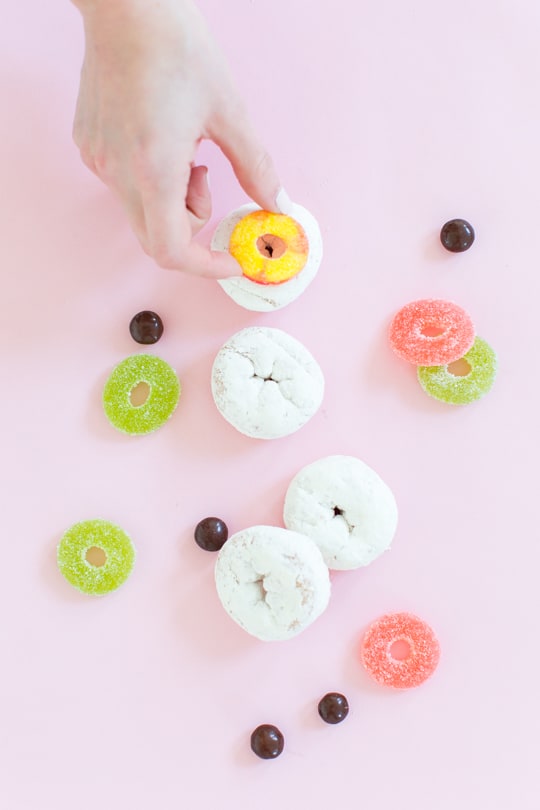 Ingredients Needed To Make DIY Mini Monster Eyeball Donuts
Mini powdered donuts
Sour gummy rings
Peanut butter M&M's
Royal icing — Optional only if you want them stuck together instead of stacked in place!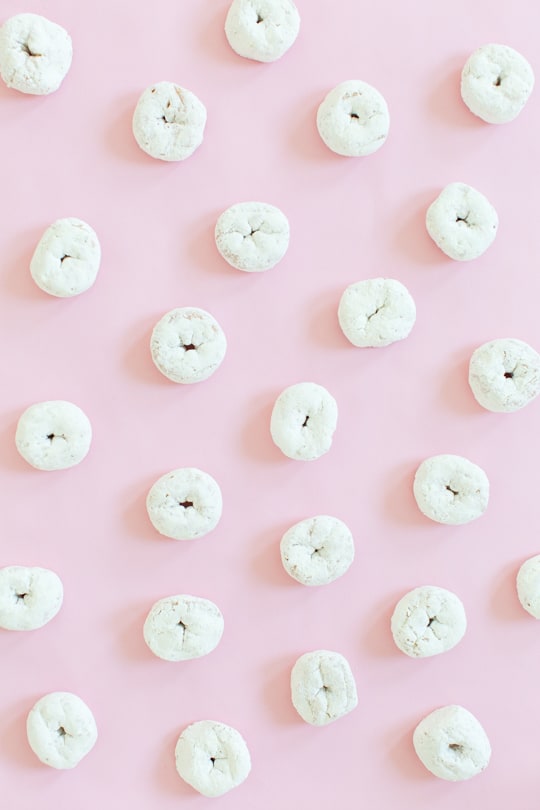 How To Make DIY Mini Monster Eyeball Donuts
All you have to do to make these little, yummy eyes is place a powdered donut down first, then a sour gummy ring, and then an M&M on top!
If you want them all "glued" together instead of just stacked, you can place a little bit of royal icing on the bottom of each layer and let it dry to make mini bites.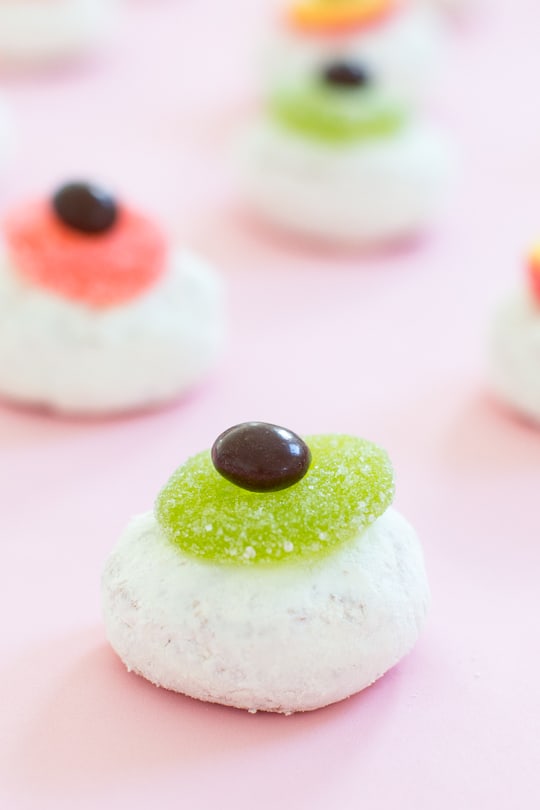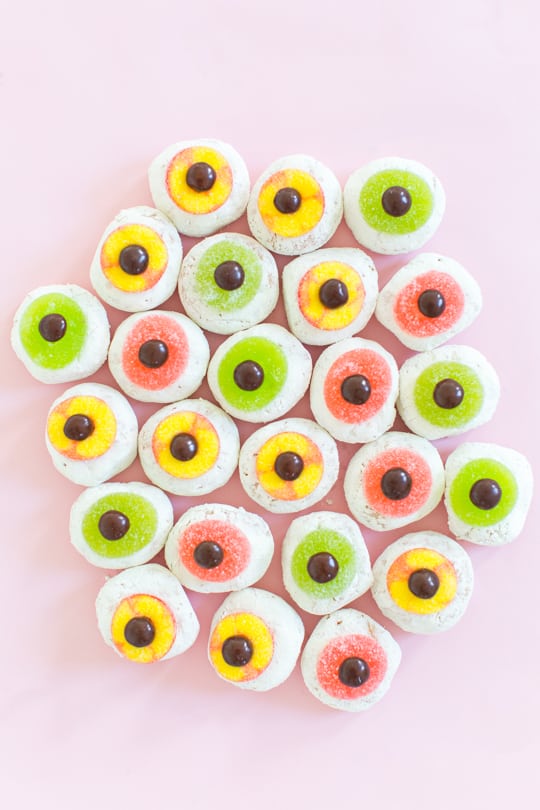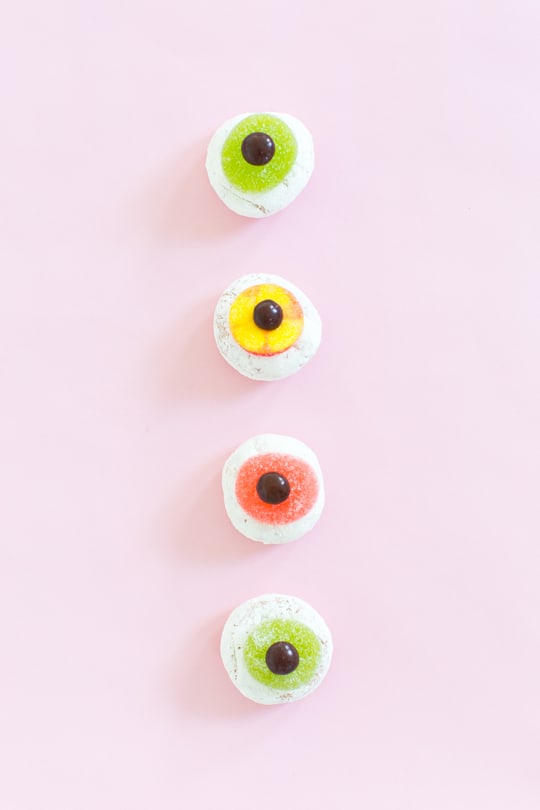 Easy peasy right?! I feel like the easier something is when it comes to "creative" dessert the better!
That or maybe I just think too much about how quickly they'll be eaten up that I can't stand the idea of them taking hours to make and a few minutes to eat.
Mini Monster Eye Donuts
Don't forget to share your Mini Monster Eyeball Donuts with us on Instagram using the hashtag #sugarandclothloves. We always love seeing all of your creations! Looking for more quick and delicious recipes? You can find them all right here with a few bites to go along with them!