Have you ever had dirt cups when you were little? They were made with chocolate pudding, whipped cream, chocolate cookies, and neon gummy worms poking out. The dirt cups were like as if you had just scooped a cup from the garden versus whipping it up in your kitchen. They were always so fun, ick factor from eating "dirt" with "worms" and all!
I, Ashley, wanted to serve a spooky but chic cocktail at a Halloween party and was inspired by these nostalgic tricky treats. Which is why I'm sharing this dirt cup cocktails recipe with you today! All the layered dirt cups goodness, but in cocktail form! What's not to love?!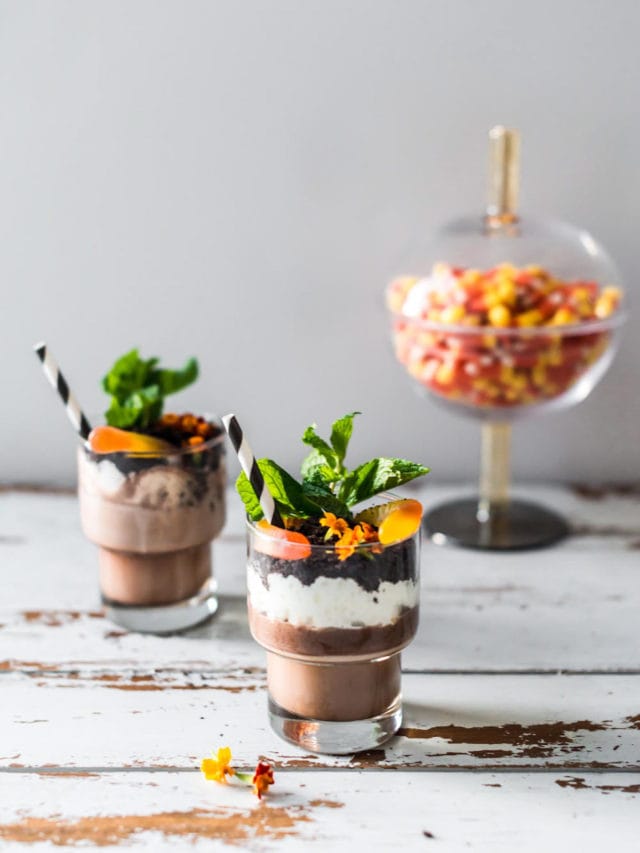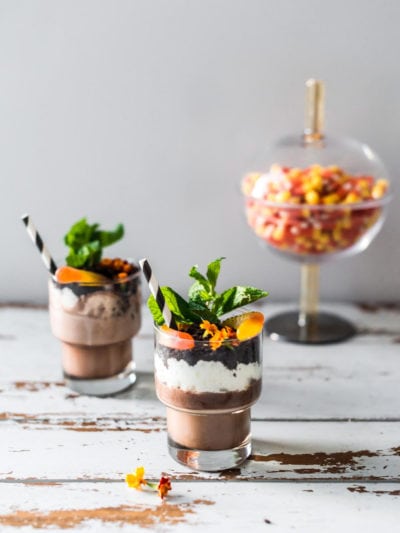 Even if you have never had these creepy crawly childhood desserts, you can definitely enjoy this grown-up version! I would say they are better than the real thing, but the booze might make me biased…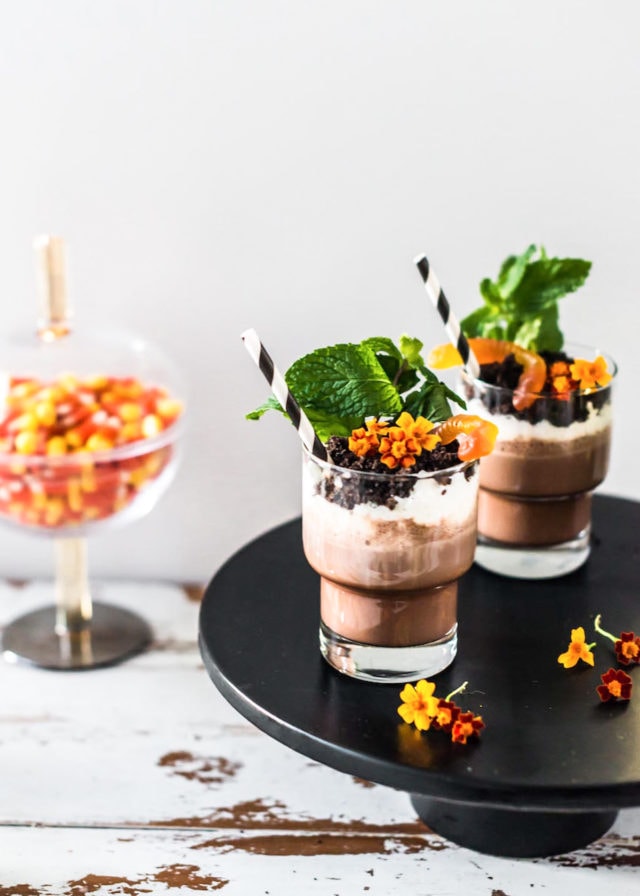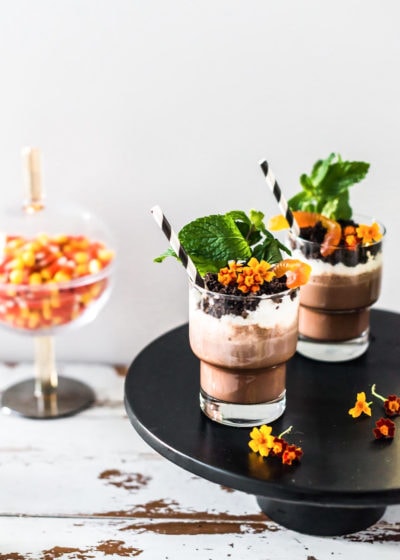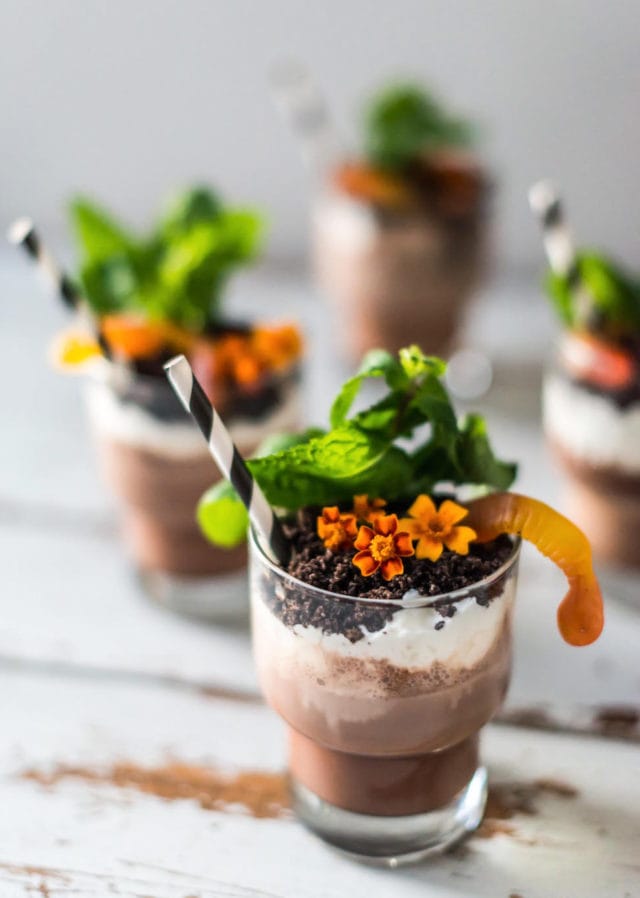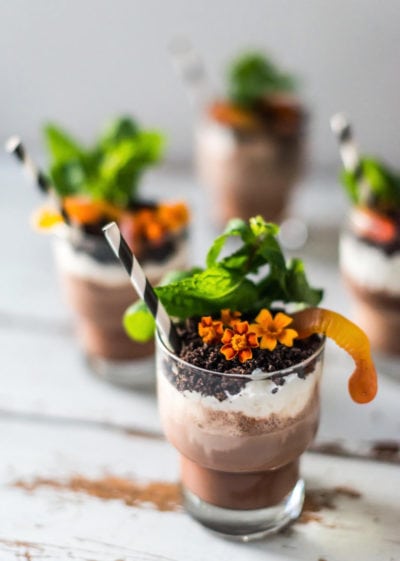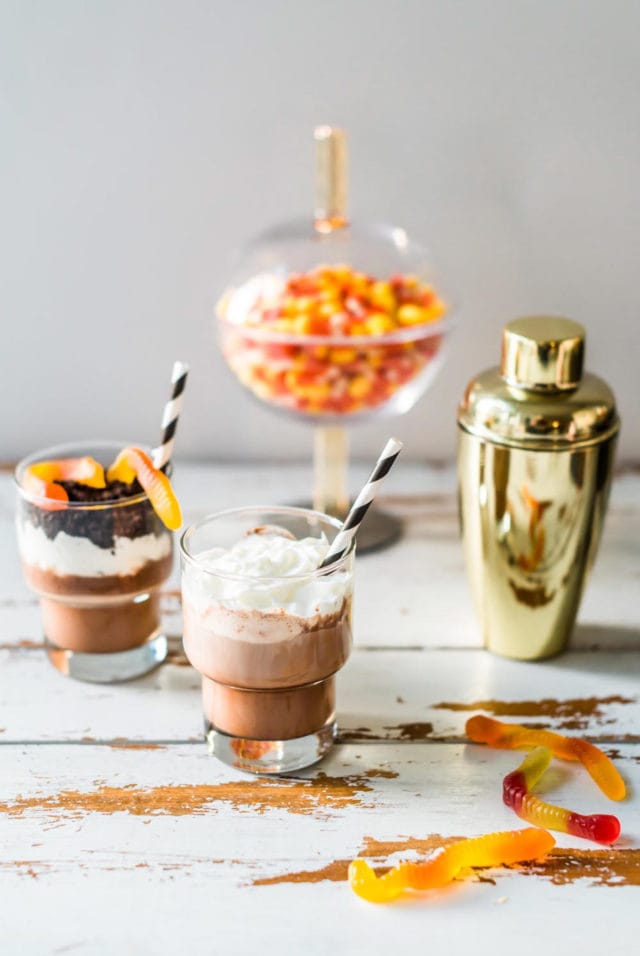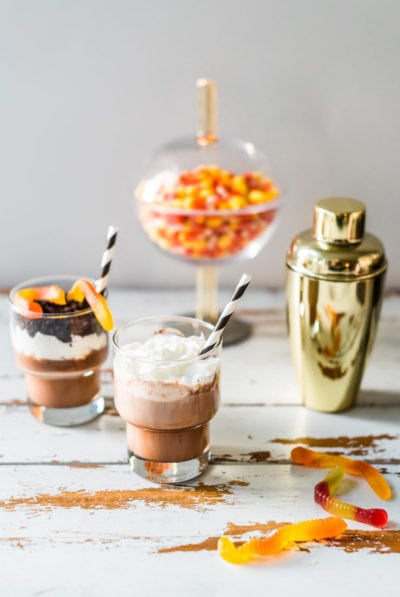 When adding the whipped cream, cover the entire circumference of the glass and then add the straw before topping with the cookie crumbs. This will keep the cookie from getting into the drink and becoming soggy. It's fun to get the cookie, cocktail, and whipped cream all in one sip.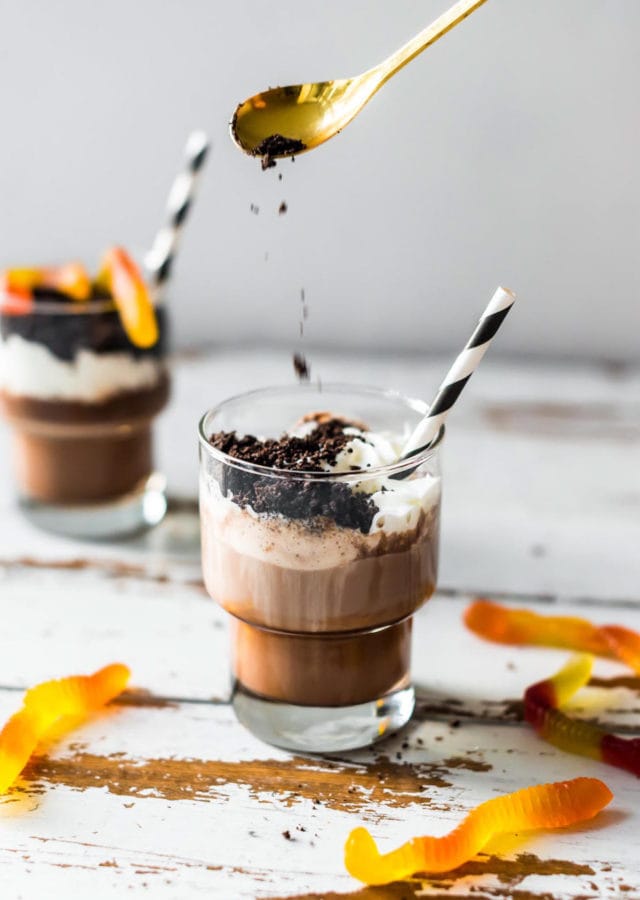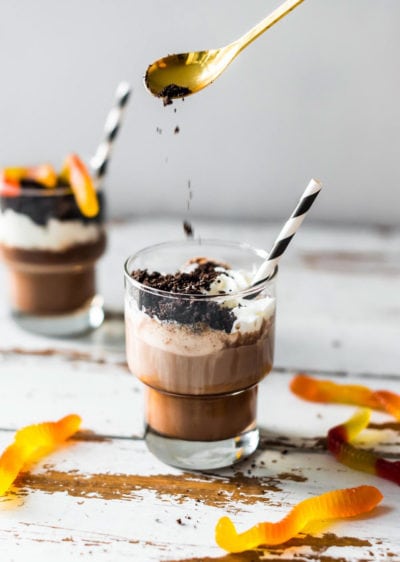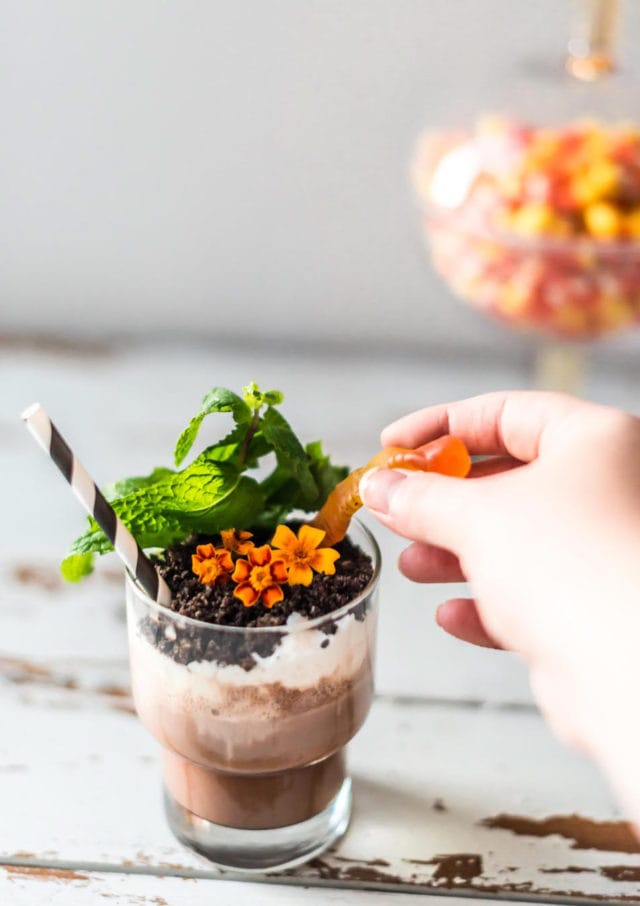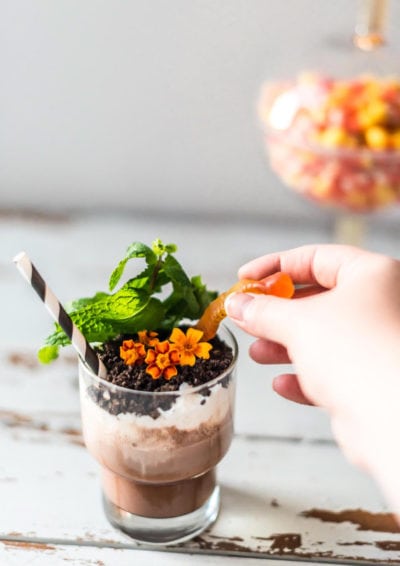 Elevate the classic dirty cup by adding edible flowers and mint to make it look more like a pretty potted plant. I also found spiking the gummy worms are a fun way to add more boos (ha!).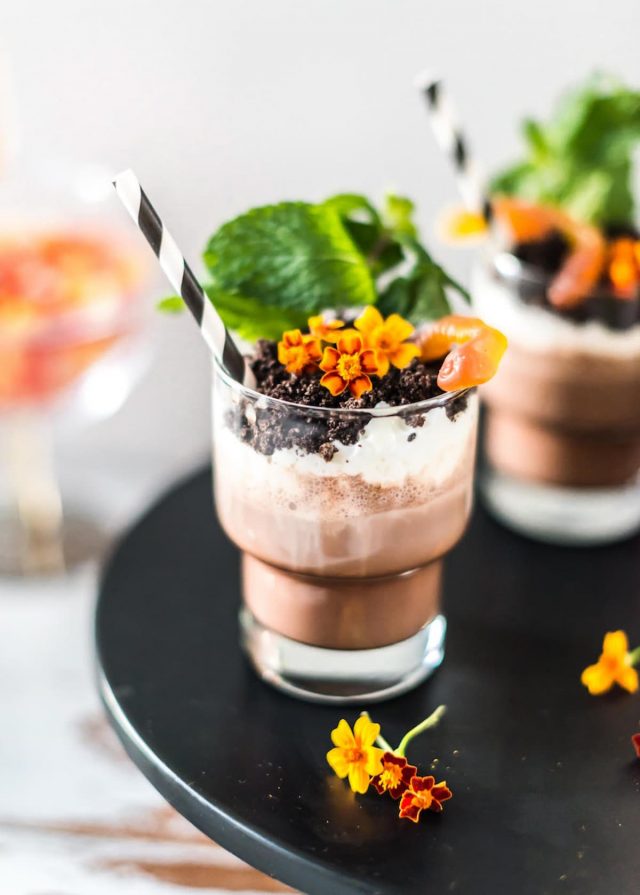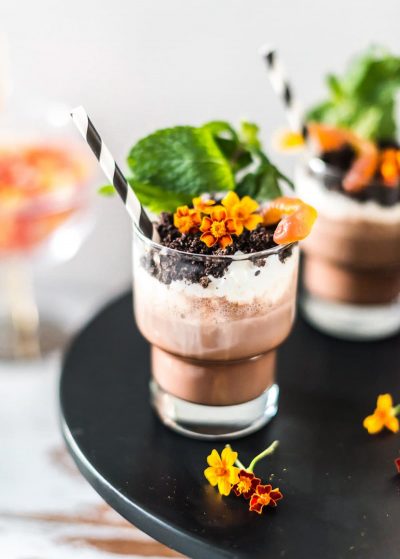 Be careful though, as I found out in college, gummy candy will suck up ALL the liquor it's soaked in and gets very boozy. Unless that's what you want to go for, haha!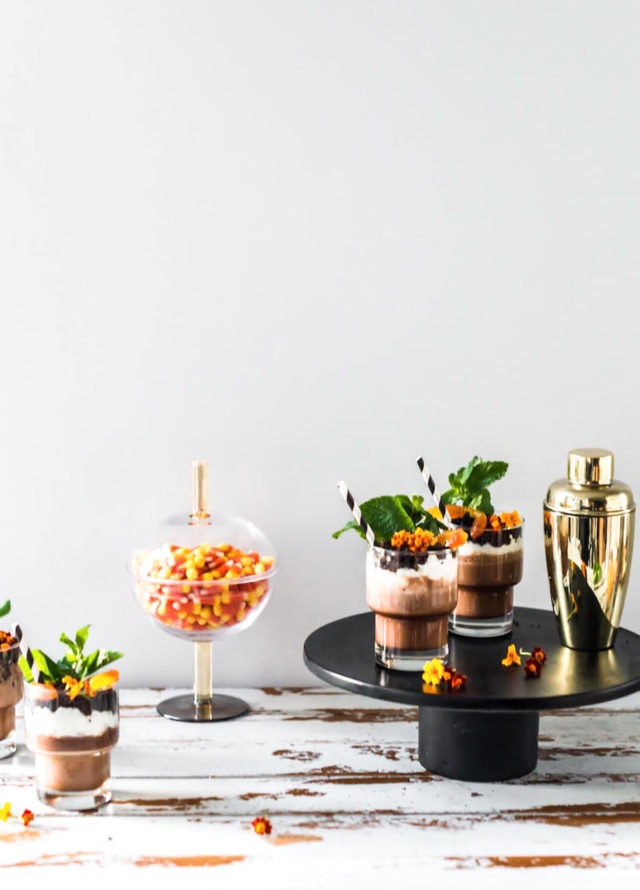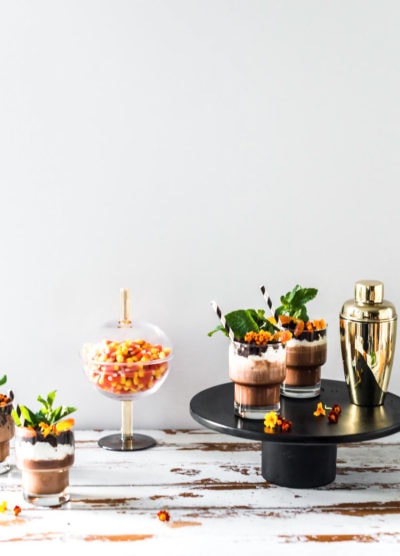 You can easily make these into dirt cup milkshakes, if you want to also offer a *non-alcoholic version. I provided the recipe for these as well, so everyone one can enjoy!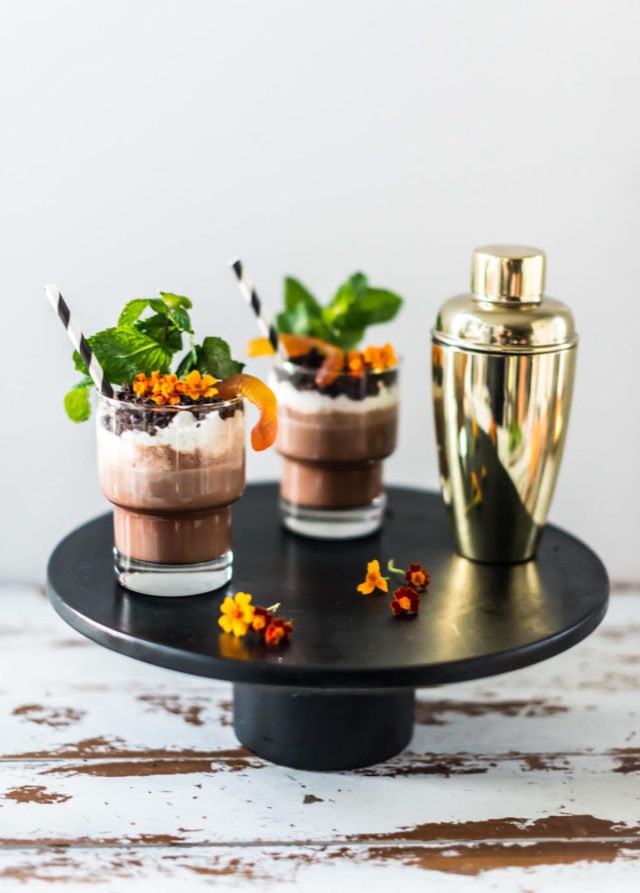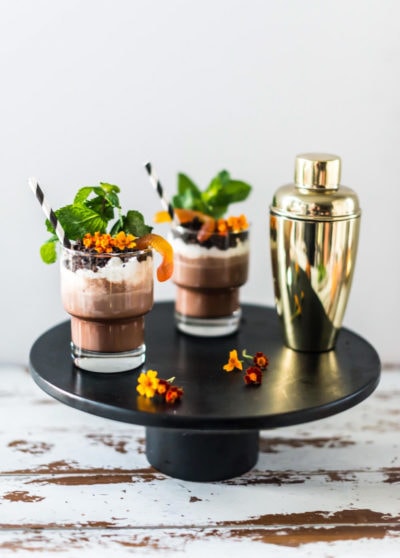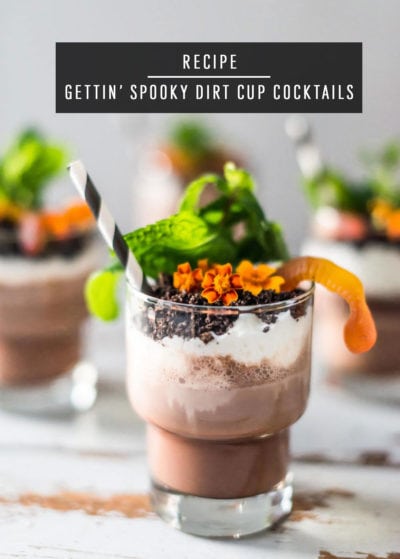 If you've been looking for a creepy cocktail (or mocktail) to make for your Halloween soiree, then look no further! These Dirt Cup Cocktails will be the hit of any monster mash! We'll gladly cheers to that!
Ashley Rose Conway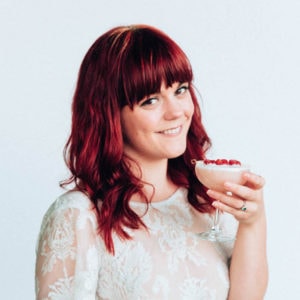 Ashley Rose Conway is head cocktail shaker, recipe developer, stylist & photographer over at Craft + Cocktails, a site devoted to the art of making & shaking.