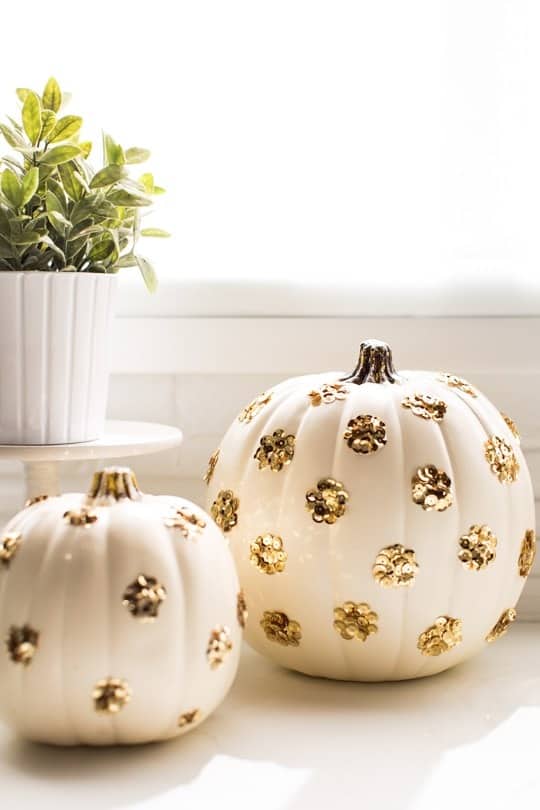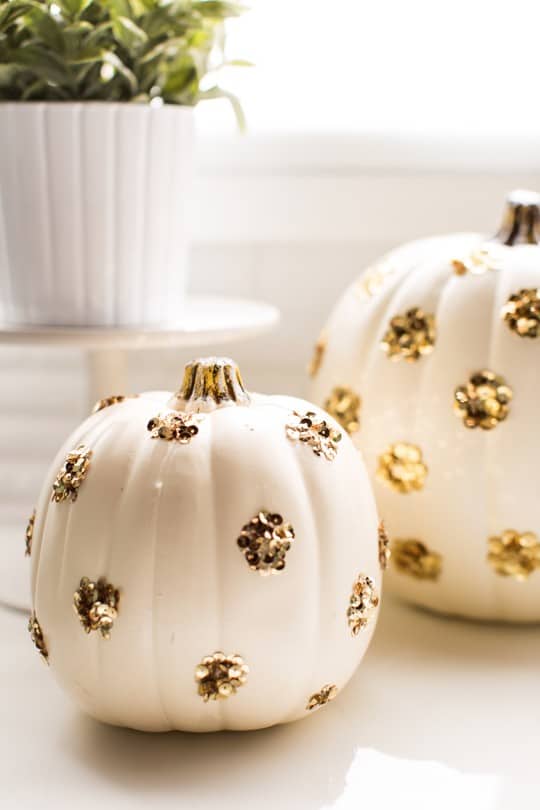 Since we're on topic of cheerful Halloween decor, I thought I'd share with you how I added my own white, gold, and a touch of sparkle to it with this DIY Sequin Polka Dot Pumpkin project that… practically almost doubles as a disco ball. The last part was just a happy accident, and I don't hate it (double plus, you don't even have to hang this disco ball)!
I also used the white plastic pumpkins from craft stores so that I only have to apply sequins once and then enjoy them for a few more years before sequins cover the attic floor with the rest of the stowed away holidays things…
DIY SEQUIN PUMPKIN PROJECT | CHIC POLKA DOT PUMPKIN HOW – TO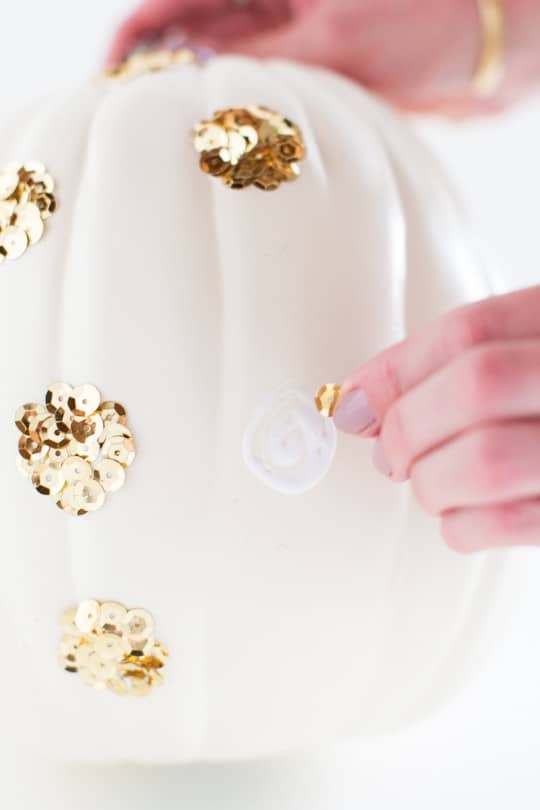 These might be the easiest, DIY Sequin Polka Dot Pumpkin you'll ever made:  Apply the craft glue to the pumpkin in a circular motion, then pat a few sequins in place once the glue is tacky, being sure to cover the whole circle. Let them dry, and you're all set.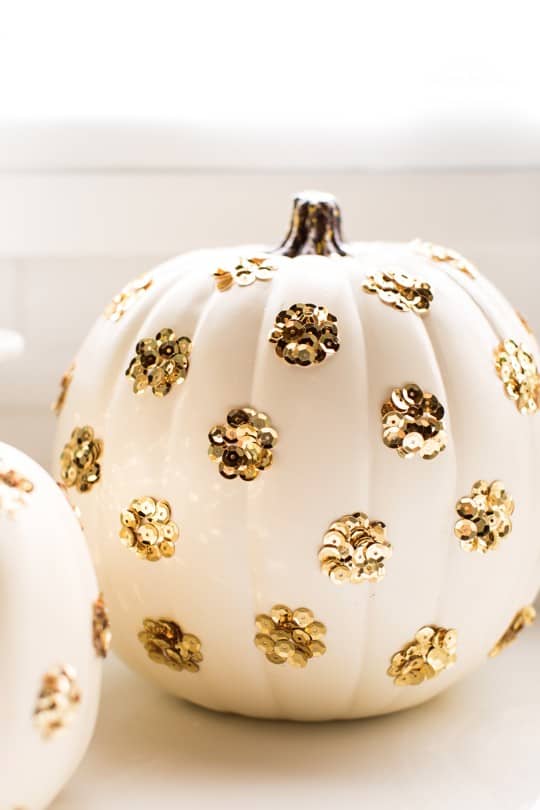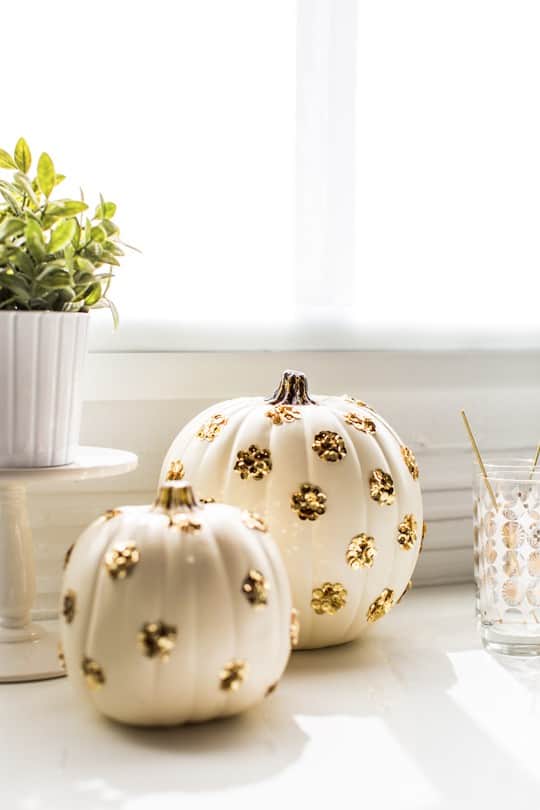 I really love the way they turned out! Just the right touch of sparkle, plus they match the gold and white in the studio perfectly, if I say so myself!