Using Dry Ice For Drink Effects — Showing you a DIY on how to use dry ice for your Halloween drinks for a foggy effect.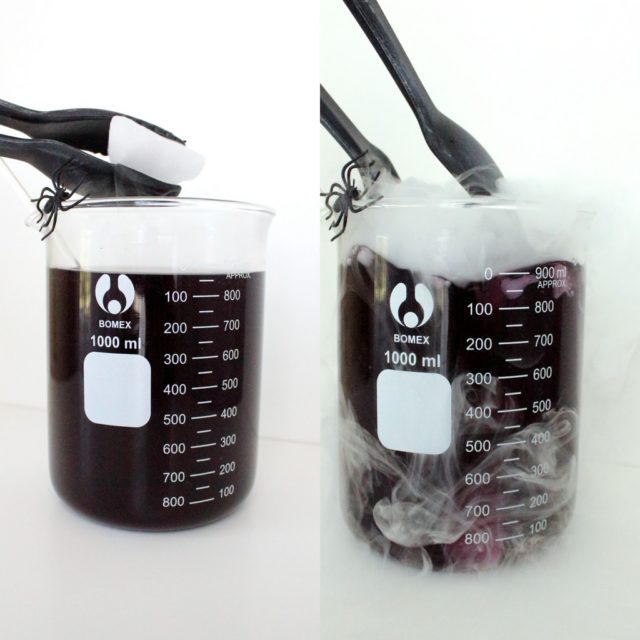 If you're missing the glitter and rainbows of my regular posts, don't fret. They'll be back next week!
For now, I'm going to teach you how to safely use dry ice for drink effects like creating the illusion of fog for my last Halloween trick.
It'd be a smoking hit. Trust us, it really wowed our guests at our Halloween Mad Scientist Party.
Plus, the great thing is that dry ice won't alter the taste of your cocktail.
What Is Dry Ice?
Dry ice is a solid carbon dioxide that is frozen to -109 degrees. So you must never directly touch it or you could suffer from frostbite.
It's commonly used when shipping produce or food to preserve its freshness.
When mixed with liquids, it creates a bubbly and smoky fog effect which is perfect to use for Halloween parties or science themed parties!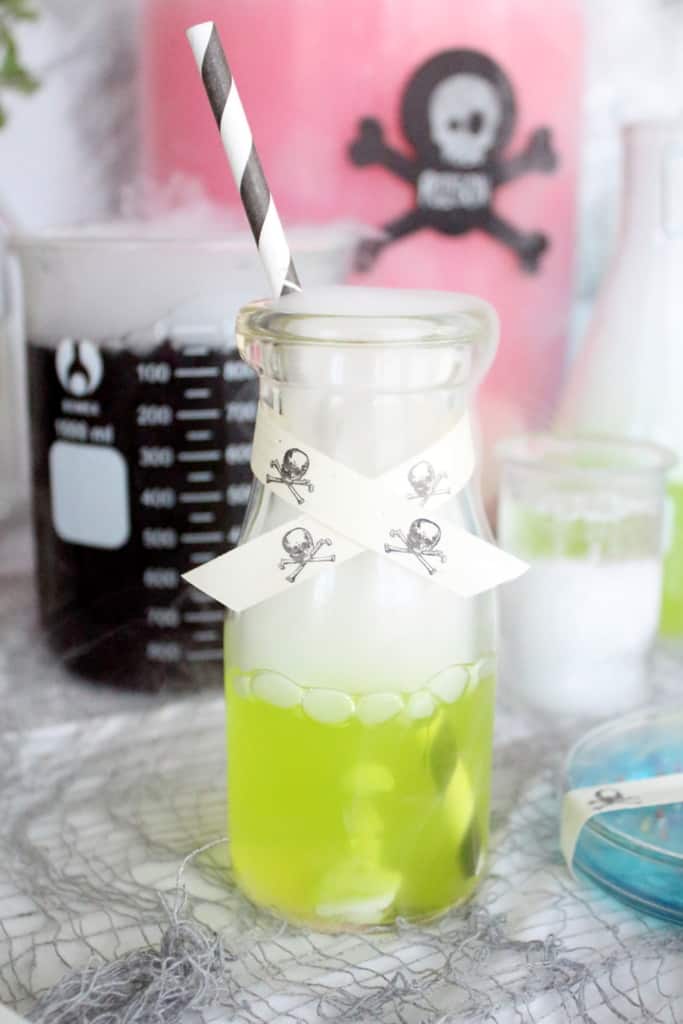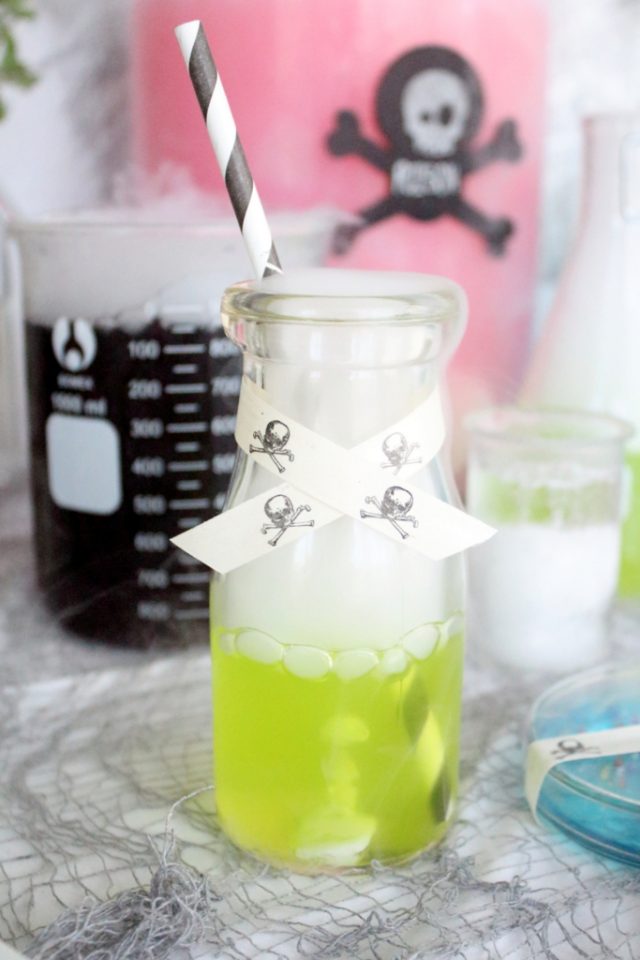 Instructions To How To Safely Use Dry Ice For Special Effects
There are two main points to remember about dry ice. Always buy the food grade dry ice. And secondly, never ever touch it!
As long as you don't come into direct contact with dry ice and are using the food safe version, then you can use it in drinks, punch, as fog machines, etc. The list goes on and on.
The warmer the liquid that you're dropping the ice into, the more fog that you'll get.
Bust up the dry ice block by lightly dropping the bag on hard ground a few times. We recommend wearing googles just in case.
With a pair of tongs, drop in small chunks of dry ice fo each beaker jar, cocktail glass or punch bowl. It will immediately begin to fog.
It's then safe to drink once the ice has completely dissolved.
Keep the remaining dry ice in a small cooler, and replenish the ice as the fog dies down.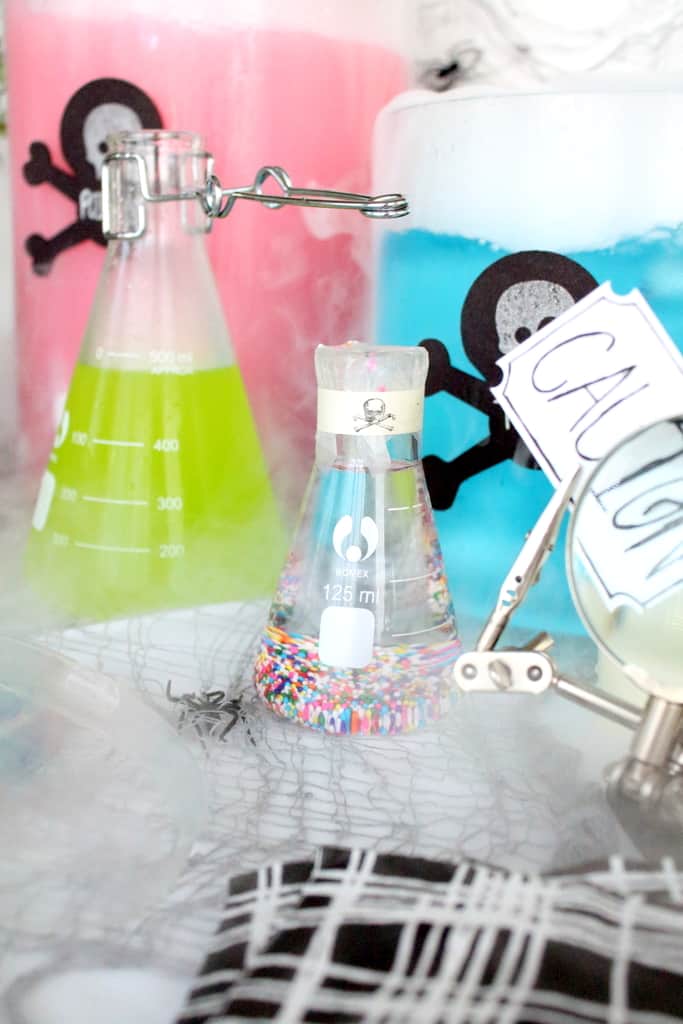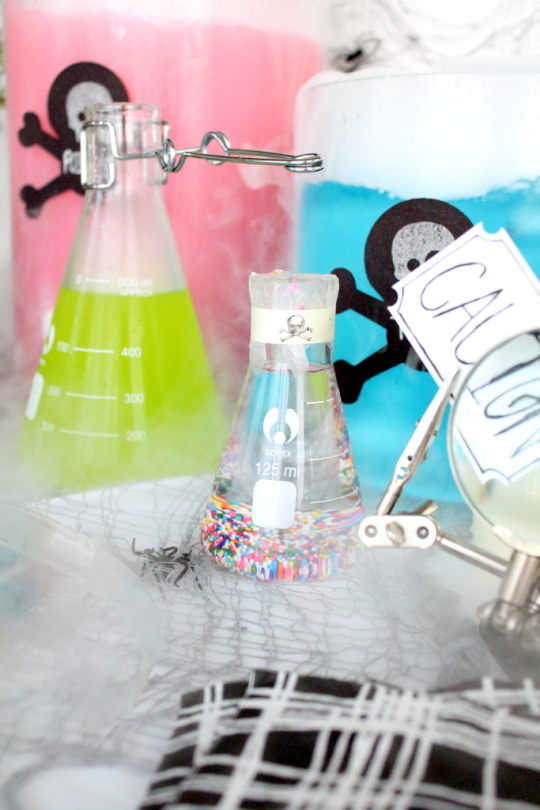 Where Can You Buy Food Grade Dry Ice?
Most grocery stores and even Walmart and Costco carry dry ice.
You'll most like have to purchase it from the Customer Service department since dry ice is typically not stored with the regular frozen items.
Do not buy dry ice more than a few hours in advance as it would evaporate overnight.
We highly recommend immediately transferring the dry ice in a cooler, even in the car ride back home.
Dry Ice Safety Precautions
Sugar & Cloth is in no way encouraging the misuse of dry ice. Though dry ice can be safe when used and handled properly, you are using it at your own risk.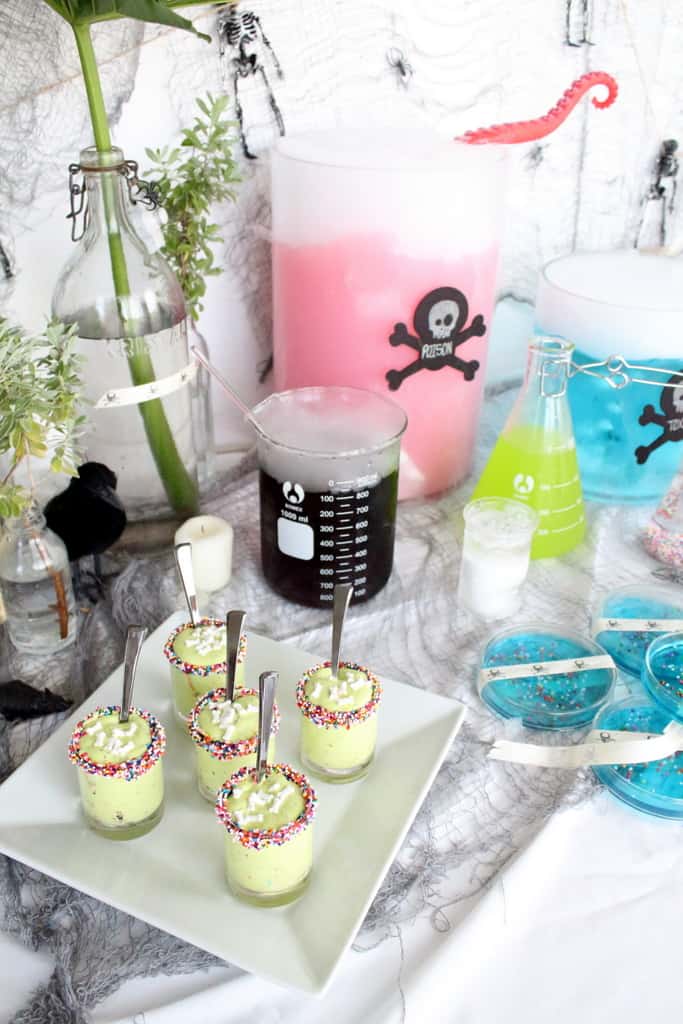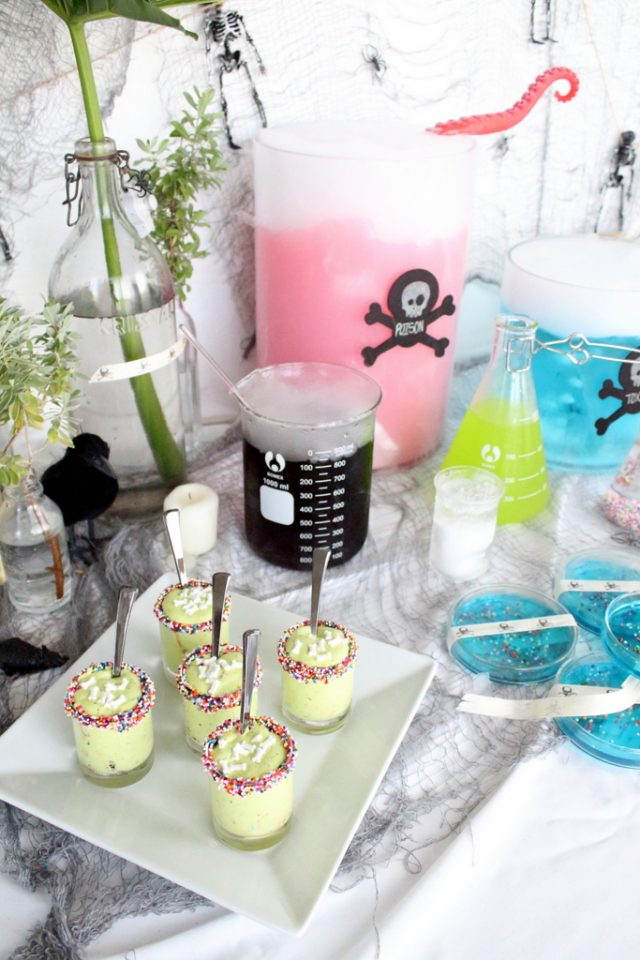 Science Party Decor Ideas
For some eerie tabletop decor, we added dry ice to glass beakers.
And for those of you wondering how to make the colorful scientific flask, just fill it with mineral oil and sprinkles! I covered the top with press and seal paper and ribbon so no one would try and drink it!
You can also create this fog effect in some of our favorite Halloween drinks below —