Sharing all the crazy DIY's and gooey recipes from a scary spooky Halloween Mad Scientist Party for the holidays.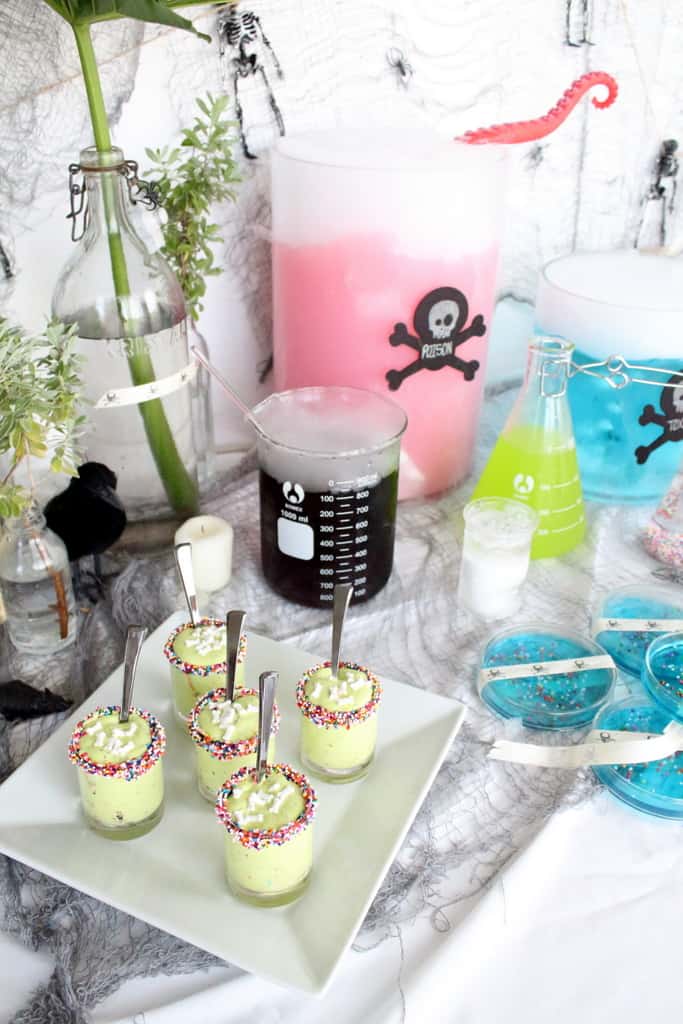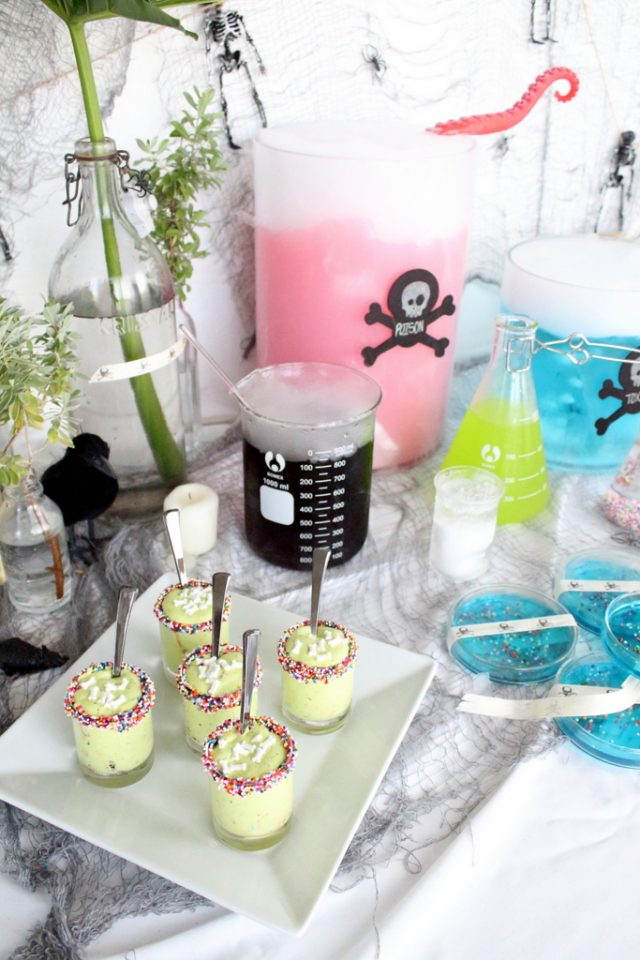 Get your beakers ready my friends!
Because this week, I'm going to share all of the crazy DIY's and gooey recipes from my Halloween Mad Scientist Party.
It's just creepy enough for October, but not so creepy that you're afraid to the eat anything from the chip table.
The Mad Scientist Party Invitations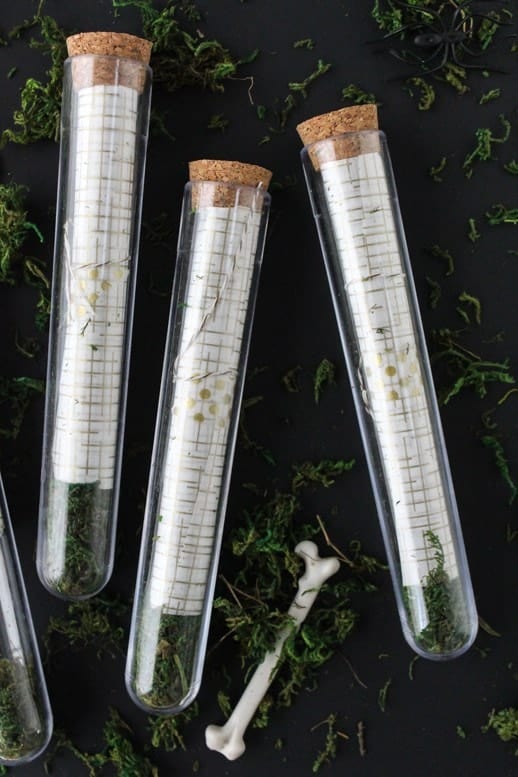 To fit the theme, we placed our Halloween invitations inside DIY test tubes, which can easily be purchased online in different sizes.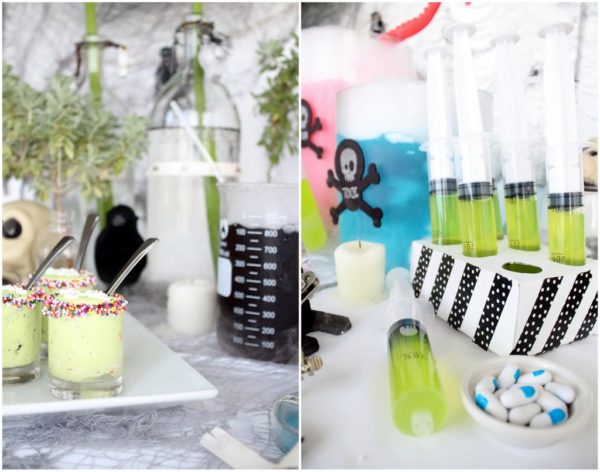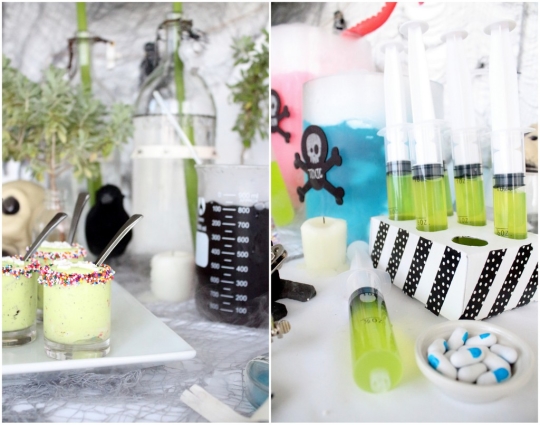 DIY Halloween Decor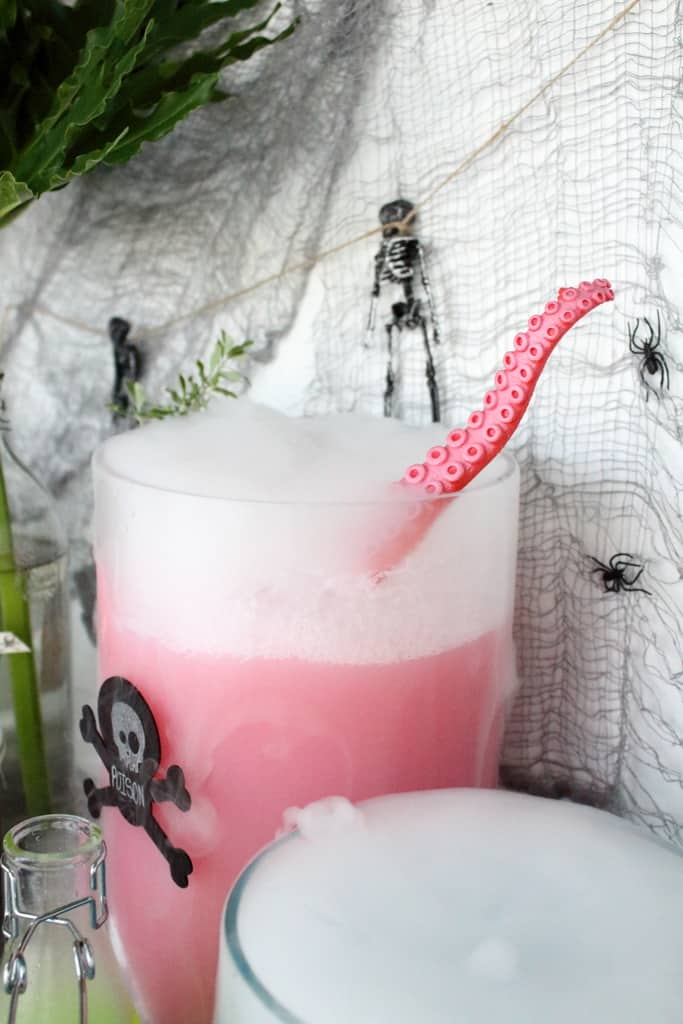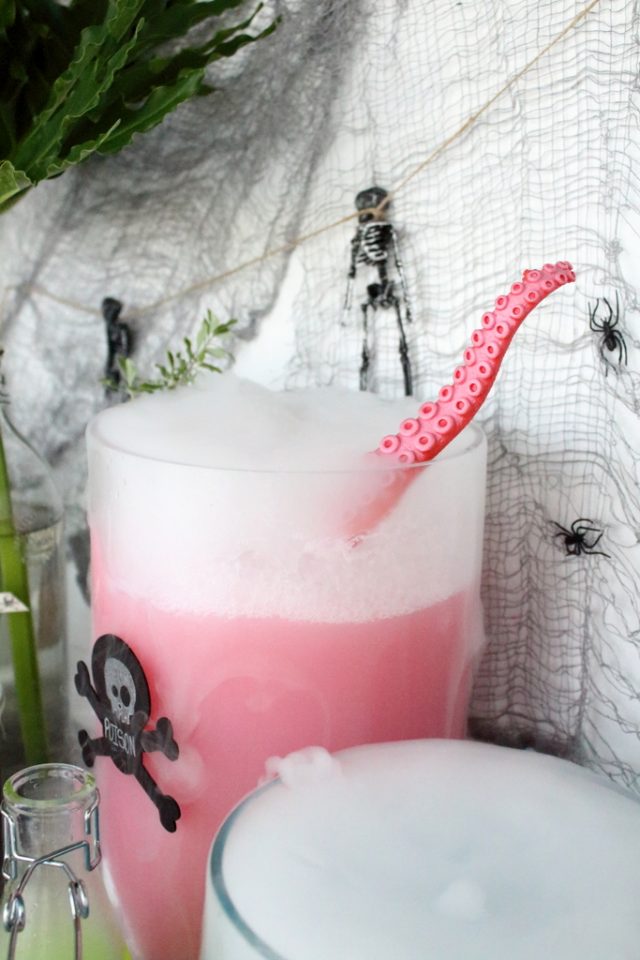 Serve your drinks and cocktails with a DIY Animal Ladle.
This is also the perfect time to use dry ice for a spooky beverage.
Instead of shot glasses, syringes make for a great shooter alternative. And instead of punch bowls, we opted for lab beakers.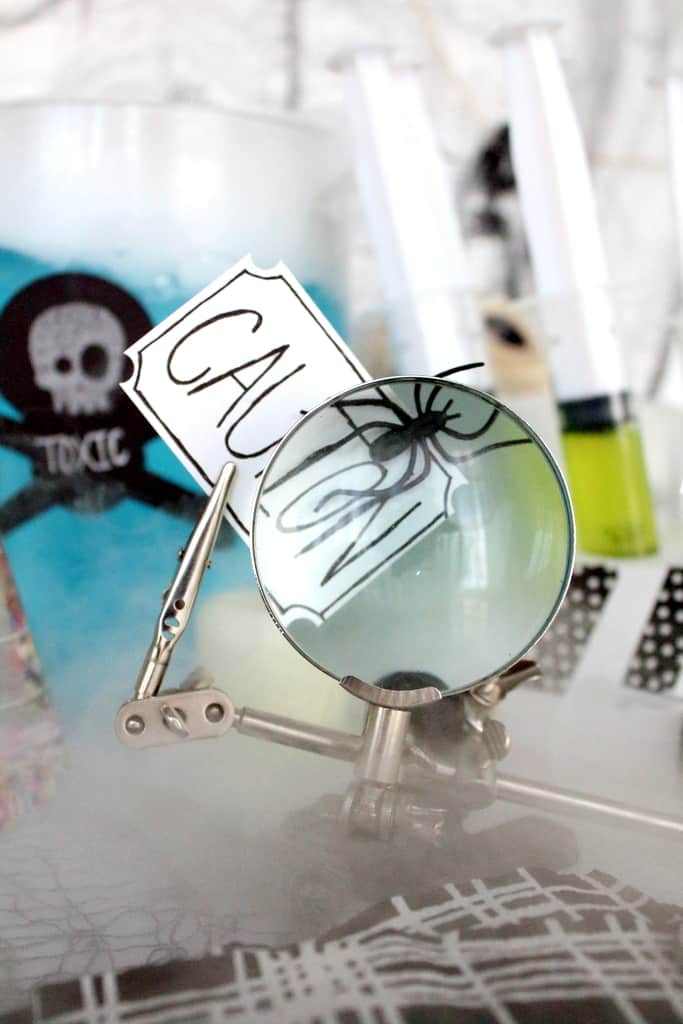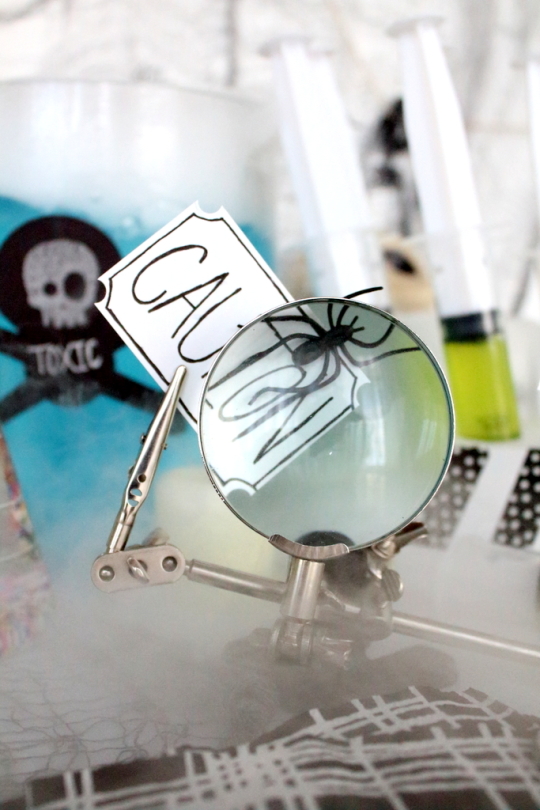 Halloween Dessert Ideas
These DIY Petri Dish Jello-O make for an easy but oh so cute Halloween treat or party favor for your festivities.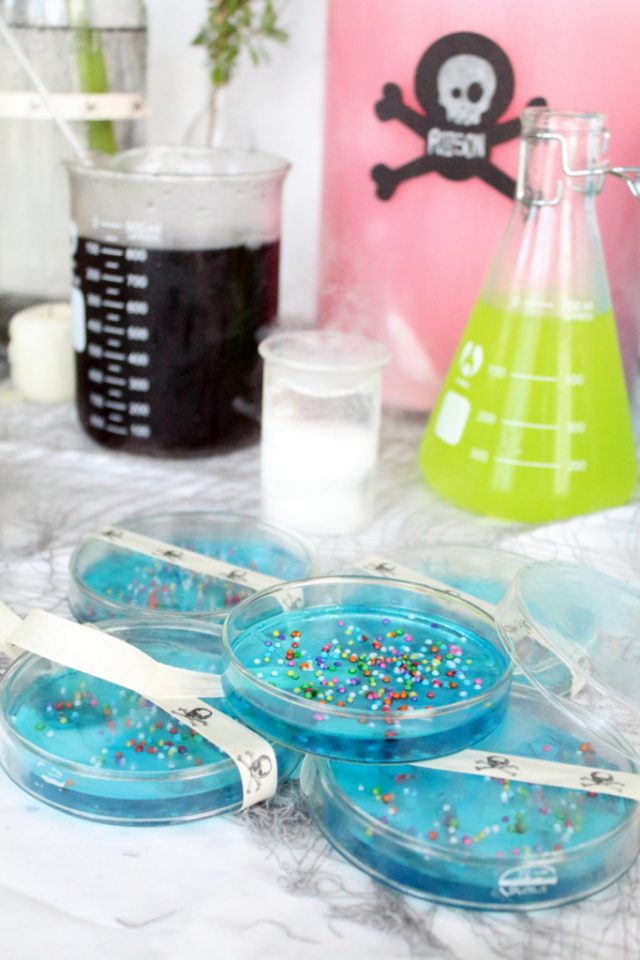 And your guests will surely love Monster Guts desserts made of cool whip, cookie crumbles and marshmallows.
Halloween DIY's & Recipes To Try