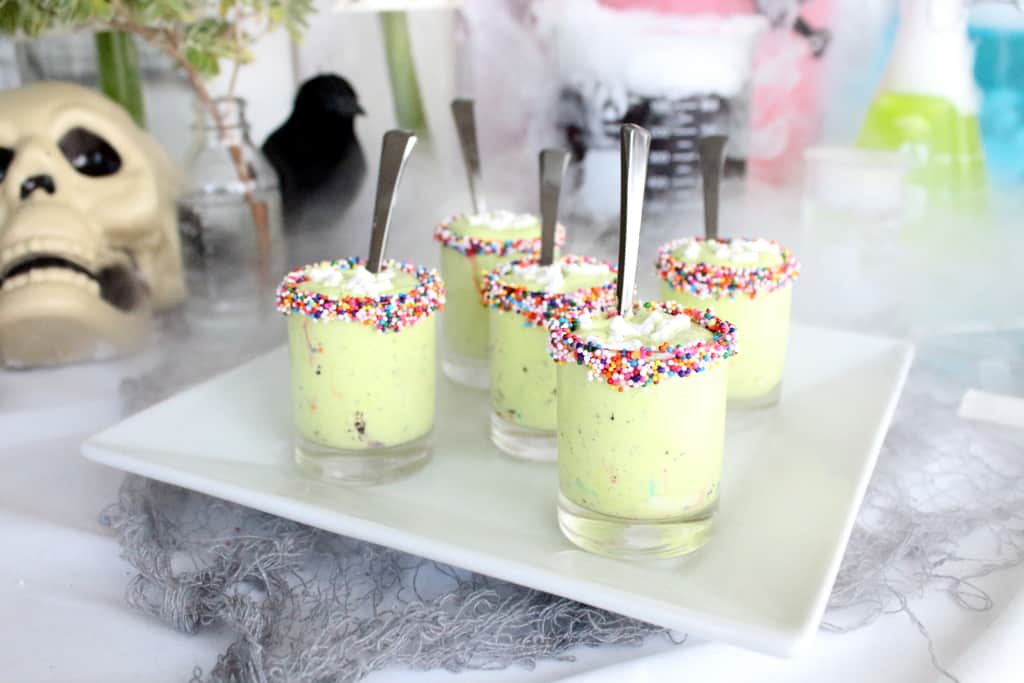 October is pretty much the one month out of the year where it's socially acceptable to eat the craziest concoctions of sugar ever invented. Aside from the fact that the other 11 months of the year don't really stop me from sugar concoctions, I'm still happy to present my two cents with this monster guts recipe.
Ingredients:
1 container of cool whip
Crushed oreos
Green food coloring
Marshmallows
Gummi slugs (I blame Shrek for my thinking slugs are appropriate for this)
Bone sprinkles
Gel icing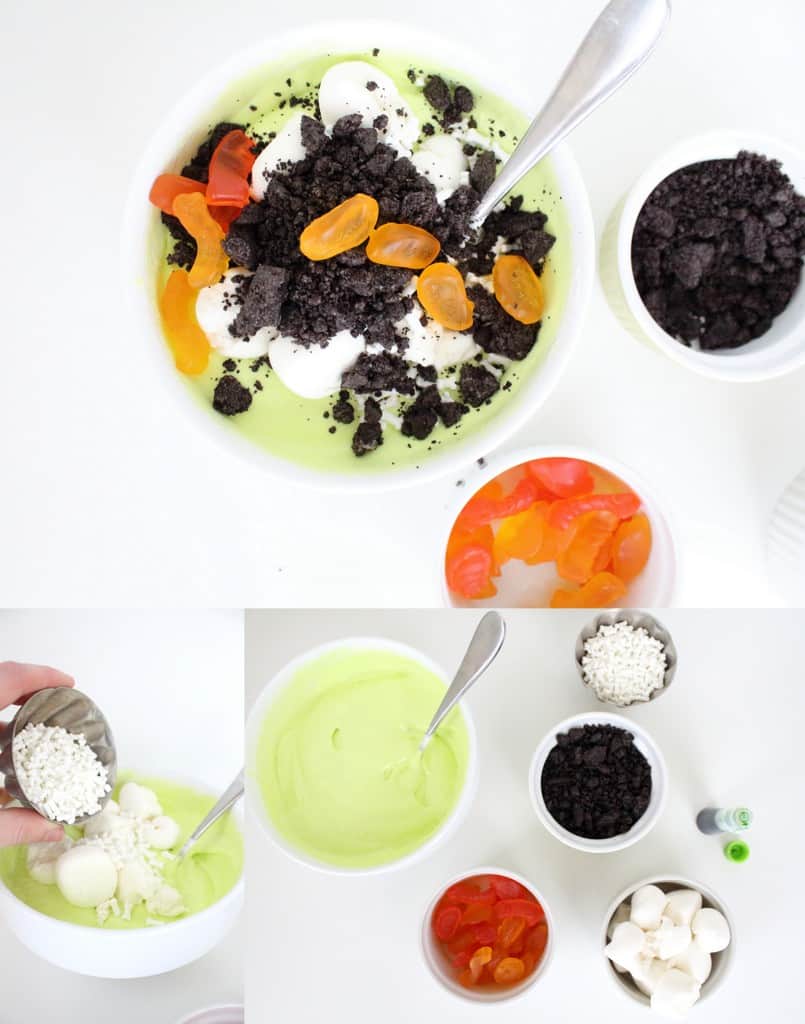 I'd like to make this sound really exact and important, but basically you just toss everything into the bowl of cool whip and stir. I just added enough green food coloring to give it a nice gut color, if you know what I mean.
Rim your cups with gel icing and then dip them in sprinkles. Spoon in your monster guts and you're all set!