Failproof Pinterest Cookies — In case you love decorating sugar cookies for Christmas but aren't so great at decorating them, these no fail sugar cookies are just for you then!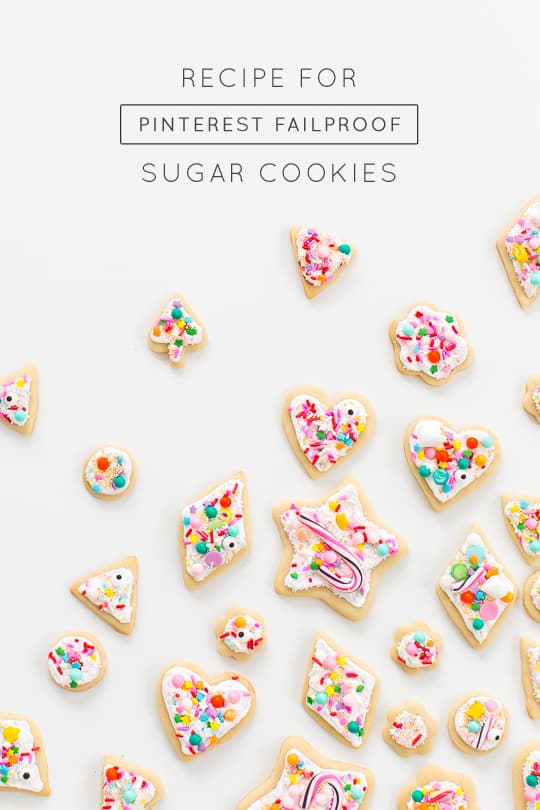 I can hand paint macarons for days, whip up a unicorn cake no problem, and even cook-up tetri cookies, but slaving over holiday cookies is just not for my short attention span.
Especially when I see the Monet's of sugar cookie art on Instagram from the cookie pros.
So then I decided "hey, if you can't make them perfect, make them crazy!'. I wouldn't say that's a great motto to live life by or anything, but with cookies, it's a winner!
Alas, I ended up with these sweet everything sugar cookies…that are Pinterest failproof, my friends!
Why, you ask? Because you can't really go wrong sprinkling just about any dessert topping you find sitting in your cabinets.
The best part? Your kids and friends will think you're either really awesome or that you're a big unicorn fan, both of which are awesome in my book.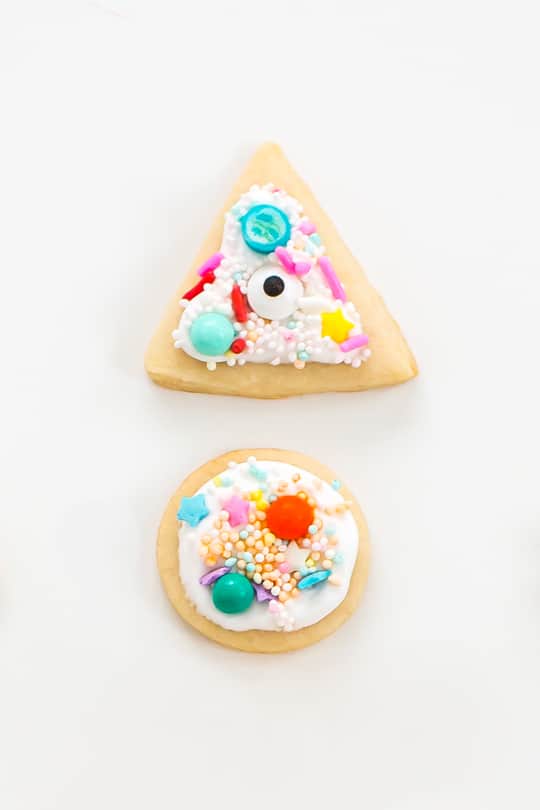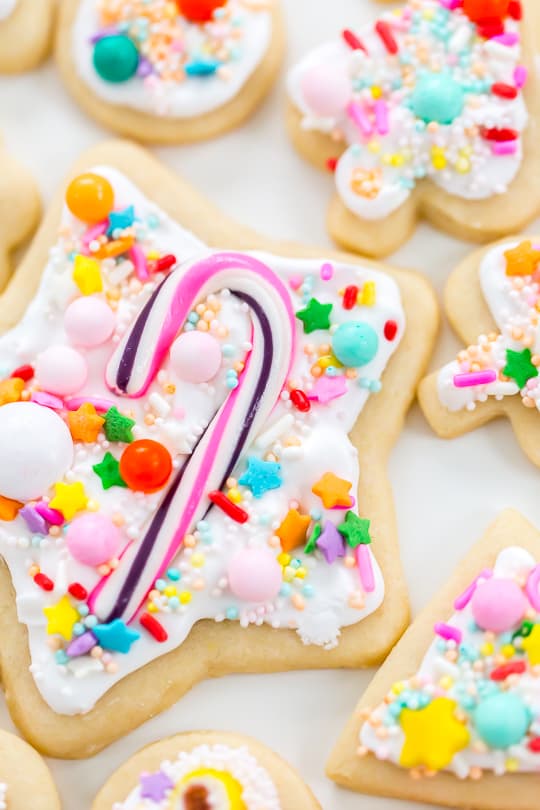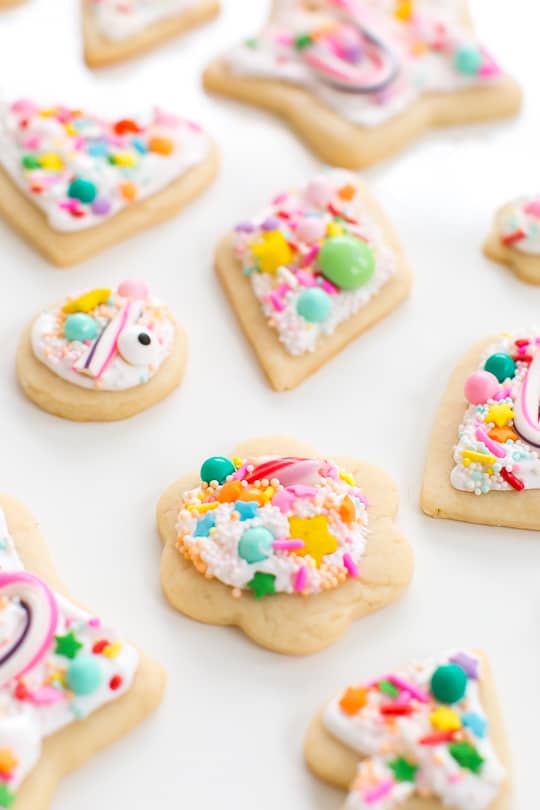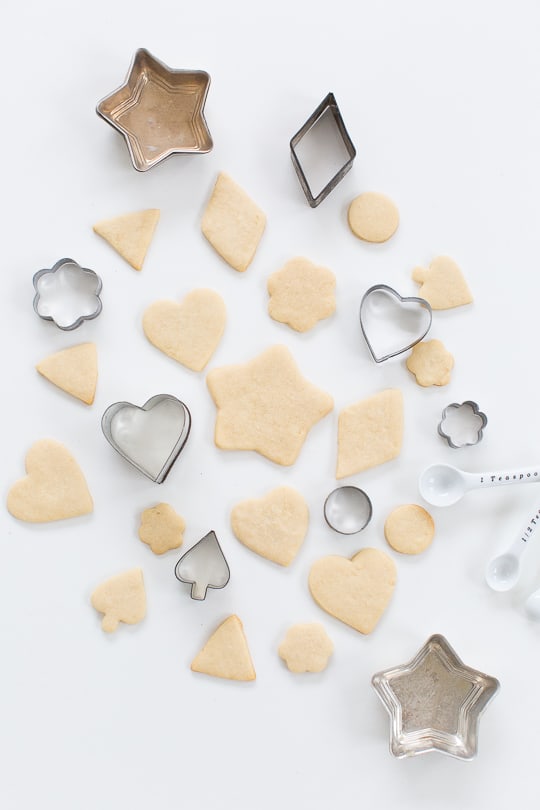 Decorated Pinterest Cookies | How to Make Failproof Sugar Cookies
First things first, when you're going crazy with the sprinkles, you might as well mix it up on your sugar cookie shapes. I used vintage cutters that I've been collecting, but the sky is the limit here!
Ingredients for Failproof Sugar Cookies* (yields 3 dozen, depending on cookie size):
1 Cup of softened butter
1 Cup white sugar
3 cups of all-purpose flour (plus some addition flour for rolling the dough)
1 teaspoon vanilla extract
1 teaspoon almond extract
1 room temperature egg
2 teaspoons baking powder
Directions:
Preheat oven to 350° F.
With a mixer, combine butter and sugar until creamy, then mix in the egg.
In a dry bowl, whisk baking powder and flour together, then add a little at a time to the mixer.
Lightly flour a work surface to roll the dough on, then use cookie cutters to cut out your favorite shapes. In order for the cookies to withstand the weight of your sweet everything decorations, be sure to make them extra thick! We made our about 1/2 inch thick!
Place on a baking sheet, and bake for 6-8 minutes. Let cool on the cookie sheet then transfer for them to the cooling rack once they're firm enough to move.
Let cookies cool completely before decorating. Store in an airtight container.
Ingredients for Royal Icing (4 cups):
4 Cups powdered sugar
3 Tablespoons meringue powder
1/3 Cup warm water
1/2 teaspoon almond extract
In a mixer combine the meringue powder and powdered sugar on low.
Slowly add in the water and extract on medium speed for about 6 minutes. The icing should be forming small peaks and will be thick when it's ready.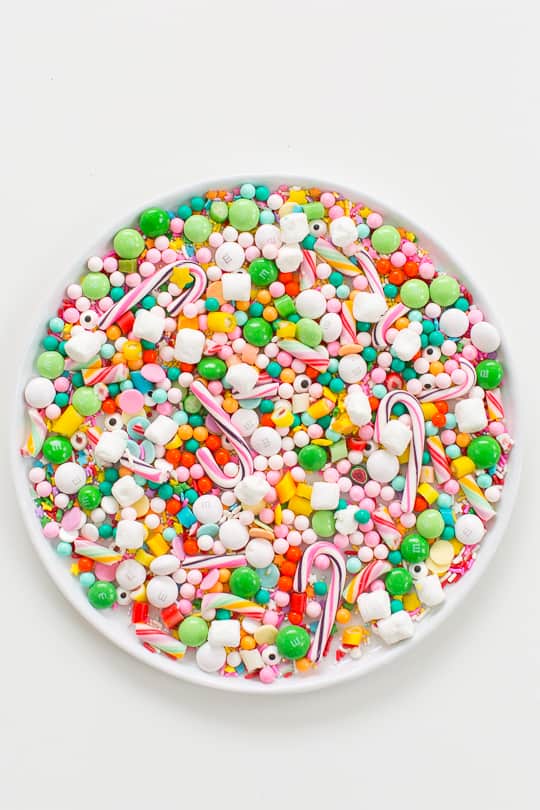 Once you have you the cookie and icing made, use a piping bag and round tip to pipe an outline around the edges of your cookie shapes, and the fill in the middle with the thick icing rather than flooding the cookie with a water down icing.
The reason for this is that you need PLENTY of extra icing to get all of your decor to stick well, plus you don't want your candies to bleed into the white icing and get all gross in color!
Just be sure to add in each of your sprinkles to every cookie right after it's iced so that it doesn't harden before it gets a good bond.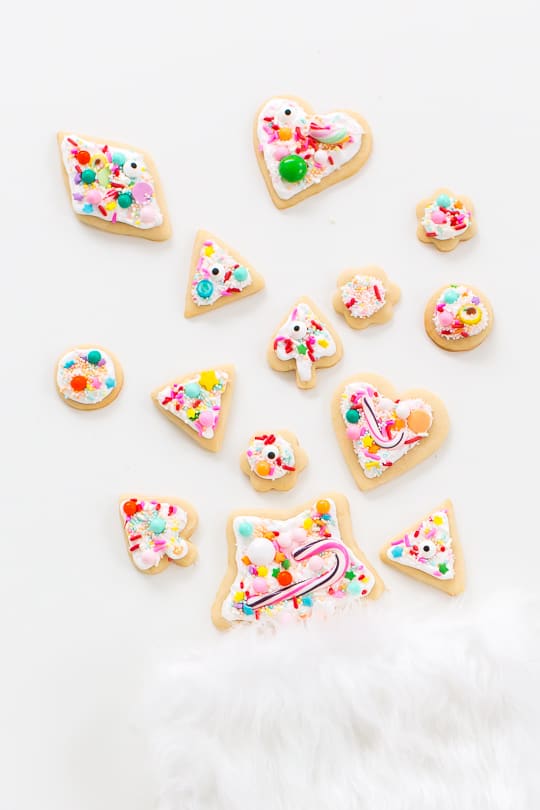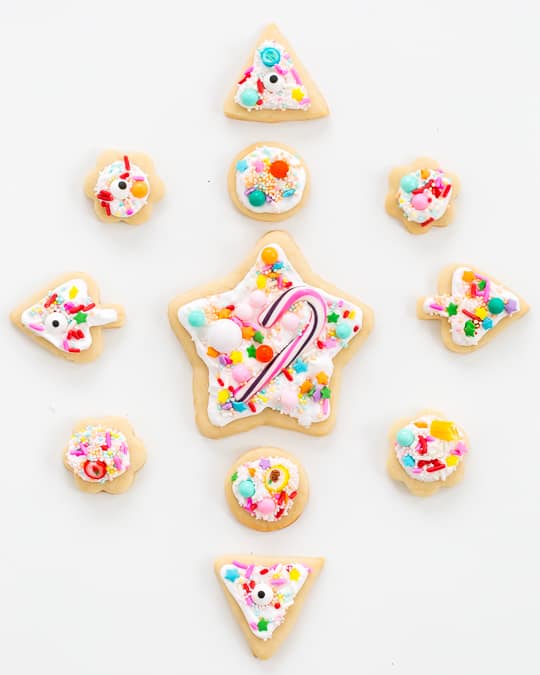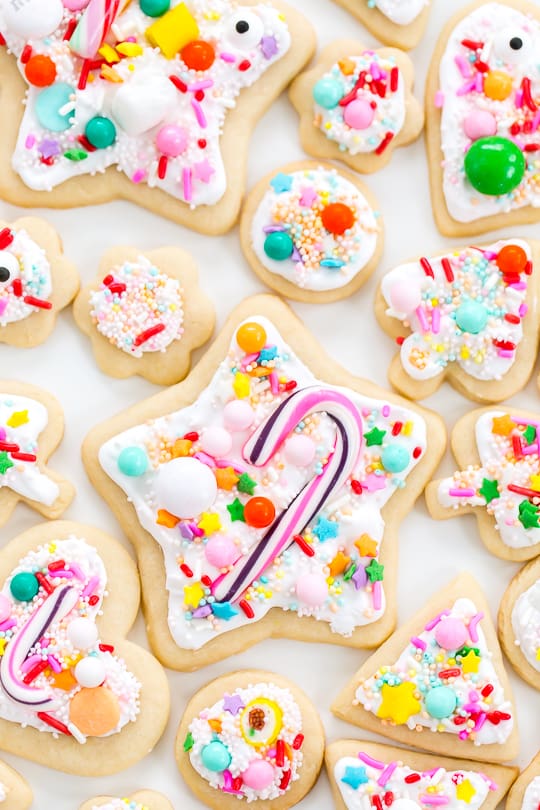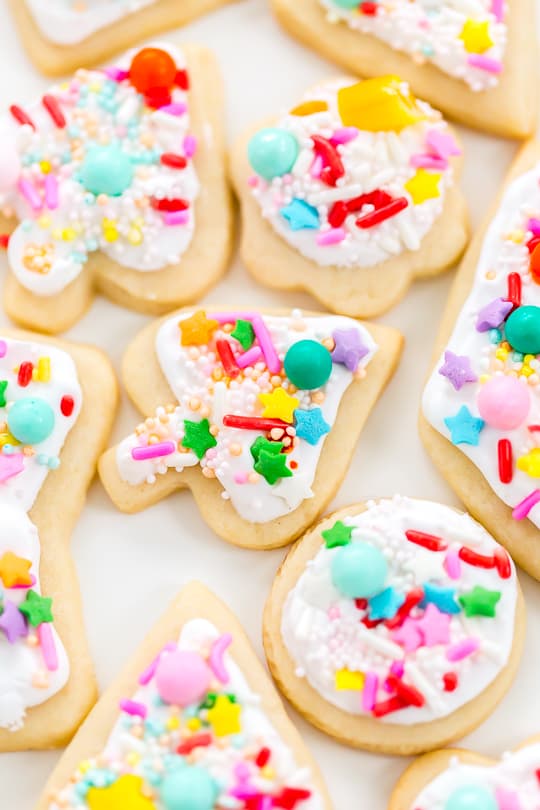 Once you've got them all decorated, now it's time to indulge yourself… or very generously gift them! And with that, our blog cookie exchange extravaganza! Don't forget to share your cookie recipe images with our hashtag!