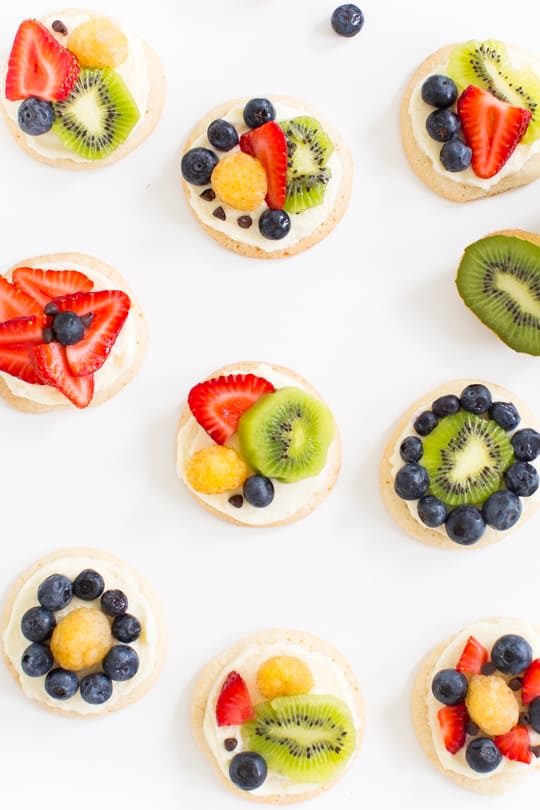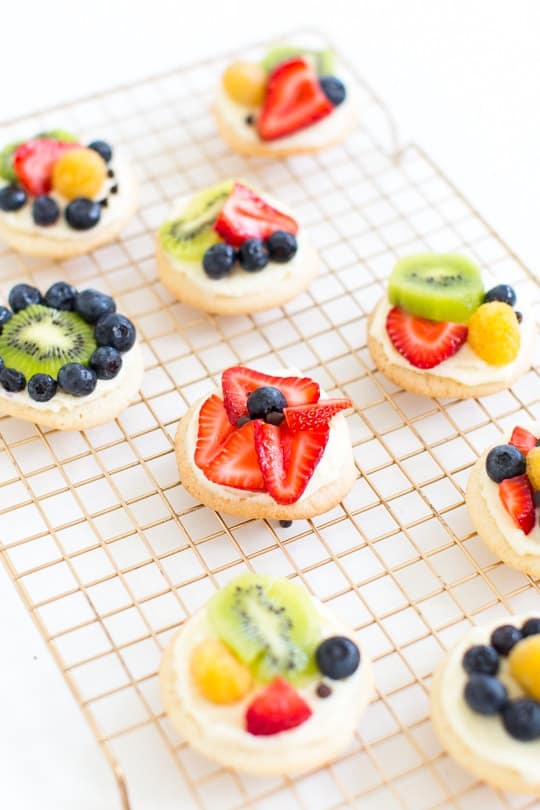 photos by Jared Smith
I feel like all of the best hosts I know have a few recipes on hand that everyone always loves and looks forward to. My Grandma has about a million (not exaggerating, though I am her number one fan) token recipes that she knows by heart, but since I'm not quite as skilled in the kitchen as she is, my signature dishes usually consist of far simpler recipes, like a good sugar cookie fruit pizza. Yes, I know, just consider me on the 'B' team..
I started making these a few years ago (and even posted this terrible video version!) with cinnamon cream cheese, but have played around with a bunch of different variations before finding the one, and trust me, you can really never go wrong with this recipe, and it just as simple as flavored cream cheese, but so much better! I also feel entitled to say that with declaration on account of the fact that I burn/kill/ruin a lot of dishes that are supposed to be hits, but this one is a 10 every time, so that's really saying something!
Ingredients (yields 24 cookies):
Your favorite sugar cookie recipe (I just use Pillsbury ready bake squares, though!)
Two 8 oz. containers of mascarpone cheese
3/4 cup of powdered sugar
1 tsp. of vanilla extract or vanilla bean
Your choices of fruit for toppings
Mini dark chocolate chips of yogurt chips (optional)
lemon juice (just to keep the fruit from turning before serving!)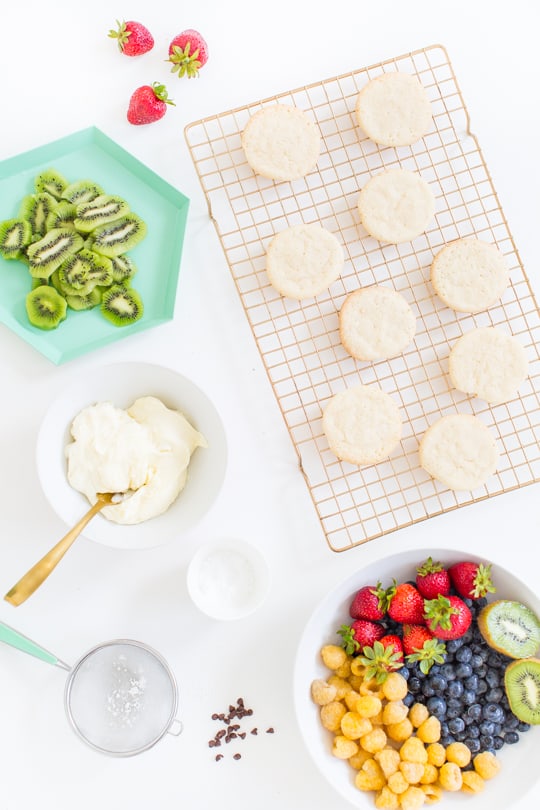 Bake your sugar cookies and let cool completely, otherwise the cheese will melt/curdle.
Mix the mascarpone cheese, powdered sugar, and vanilla together in a bowl and spread evenly on each cookie. Rinse and slice your fruits as necessary, and give them a quick squeeze of lemon juice on top to keep them from turning brown before serving.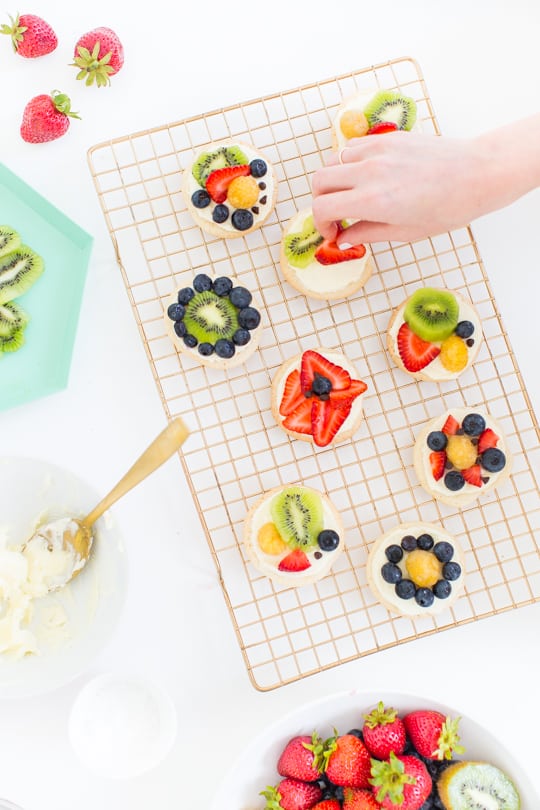 Now all you have to do is a place your favorite fruits on each cookie and few mini chocolate chips for decoration, and you're all set to impress!
Be sure to keep the cookies refrigerated until serving to keep the mascarpone cheese good, but let them come to room temperature just a bit before eating.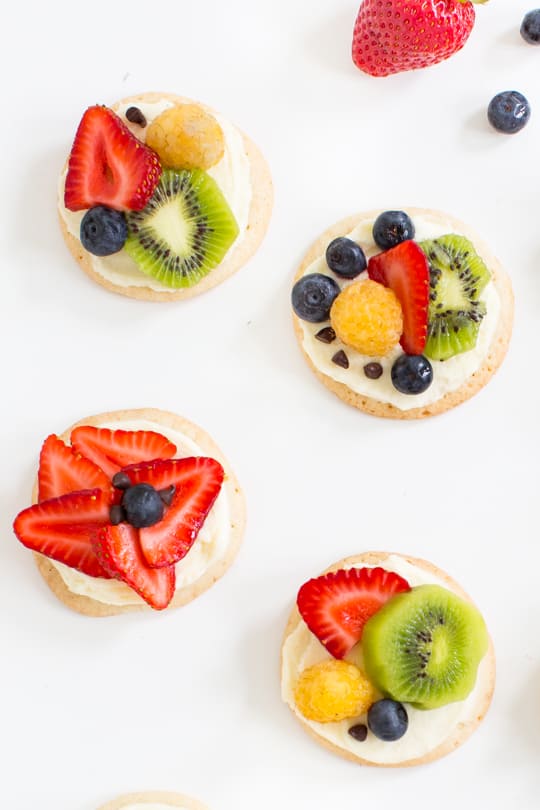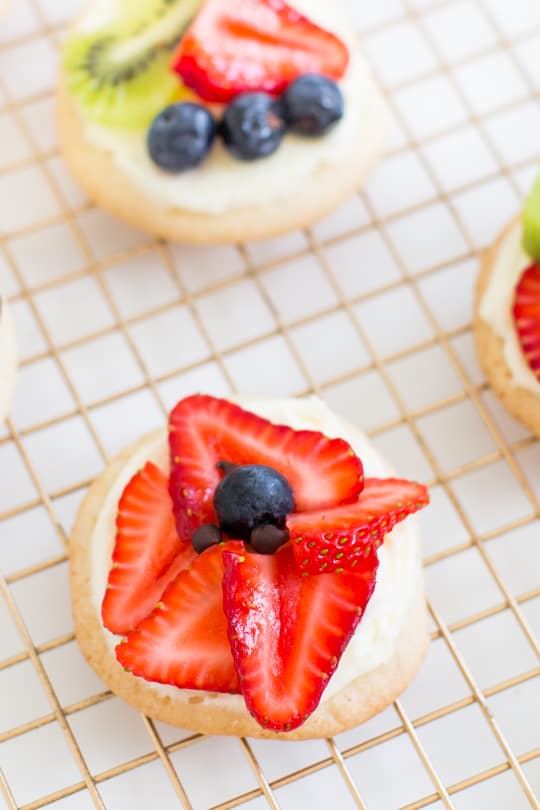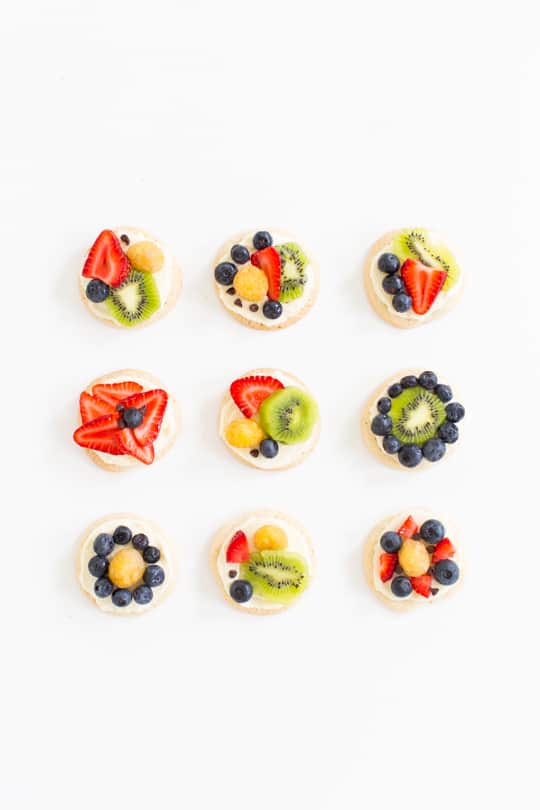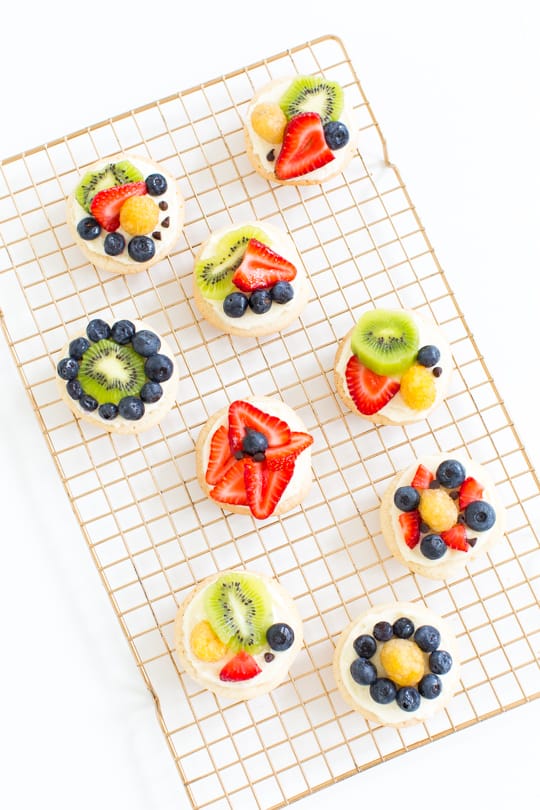 Do you all have any simple, token recipes you always go to for parties?! My second favorite go-to is my five minute bruschetta!