You all know the token delicious cookies that they serve on flights, right? The ones that are super crunchy and a perfect mix of sweet and zesty? They're officially known as Biscoff Cookies or speculoos, but I, Alyssa, prefer to call them little morsels of heaven.
The people who created these epic little cookies were genius enough to realize that cookies alone were not enough. So they oh-so-kindly graced the world (and our grocery store shelves) with cookie butter. I mean, does life really get any better than cookies turned into a peanut butter-like goodness? I think not! Lots of magical tears are being shed over this stuff, and I took it upon myself to make mini cookie butter tarts with them…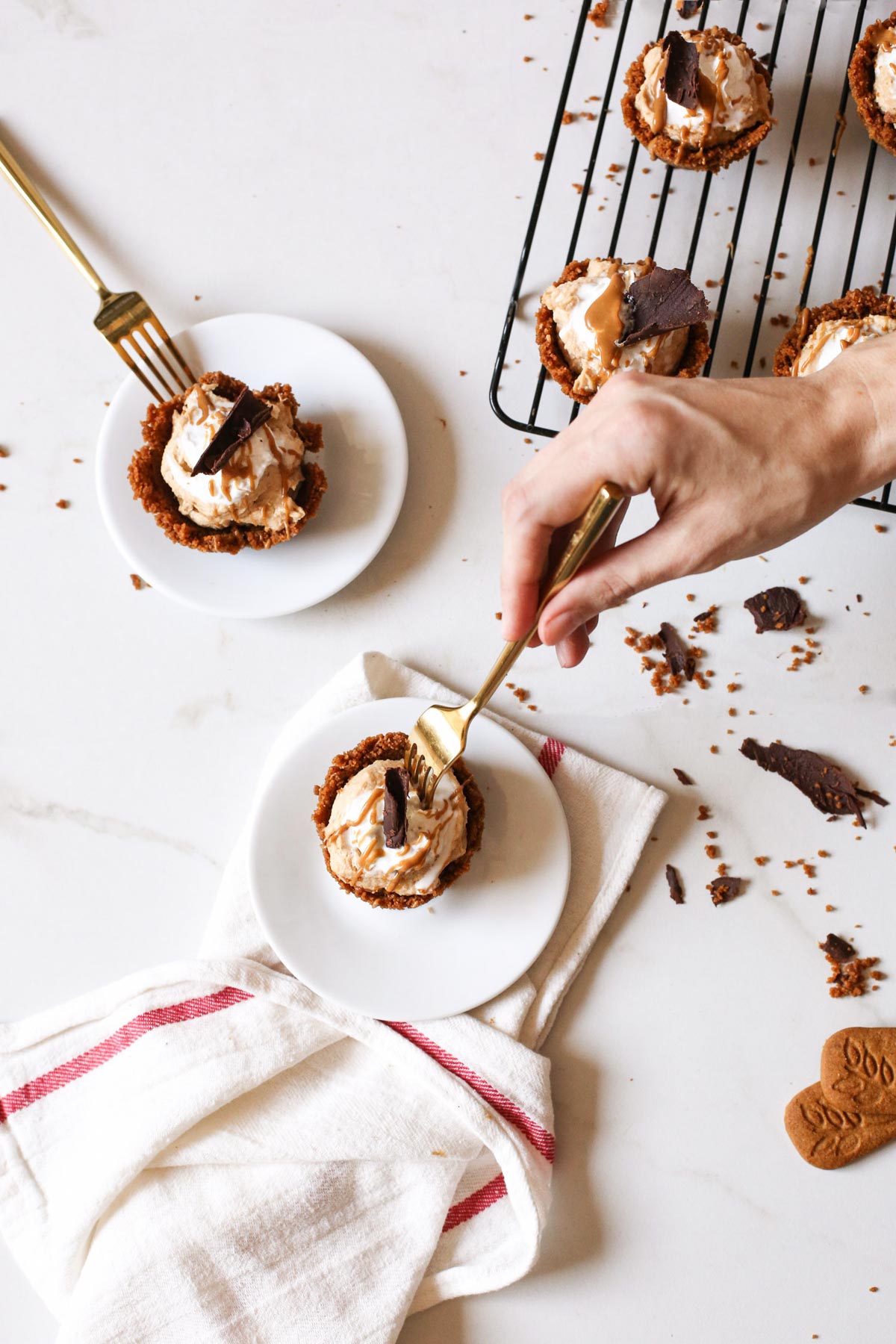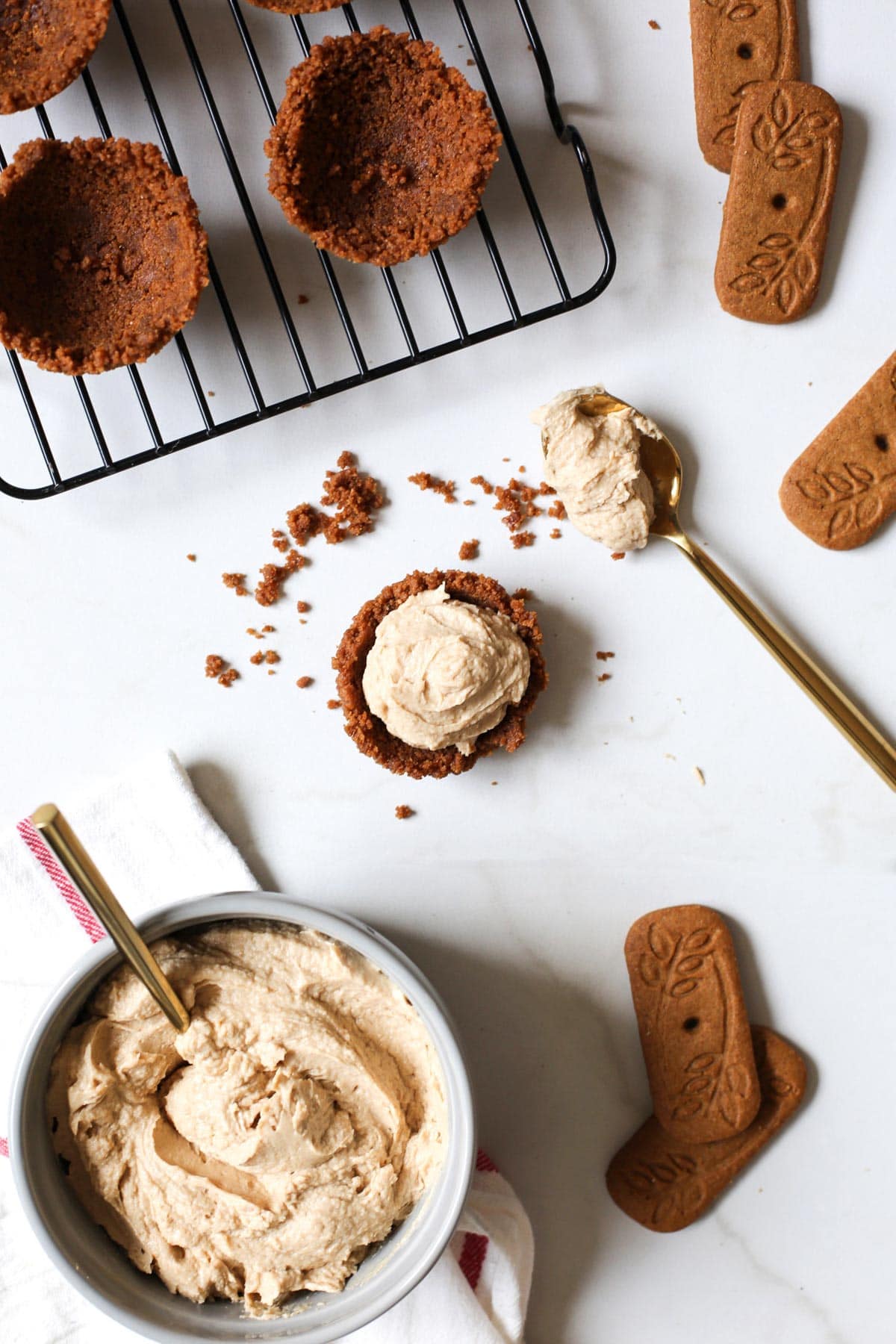 MY LATEST VIDEOS
These mini cookie butter tarts with cookie butter filling utilize the two OG cookie butter products to give you a double dose of this divine substance. However, to break up the flavor and sweetness just a bit (and provide a bit of a calorie break during this high calorie season known as the holidays) I used Greek yogurt as the base of the filling, mixing in gelatin to make it thicker and richer without adding additional calories. The tarts are then topped with a dollop of whipped cream, a drizzle of cookie butter and a simple, but impactful, chocolate curl (which are super easy to make…just melt chocolate, spread it thinly on the back of a baking sheet, let cool, then use a knife to scrape the chocolate into curls, or you can also buy them pre-made in the baking section of your local craft store).
These also happen to be no-bake and can be made in advance and stored in the fridge or even the freezer, in an airtight container (Just wait to add toppings until you're ready to serve.). This means they're perfect to make ahead and then keep on hand for holiday parties, visiting family or unexpected guests, as they only need a few minutes to come to room temp before serving. The hardest part will simply be trying not to eat them all beforehand ;)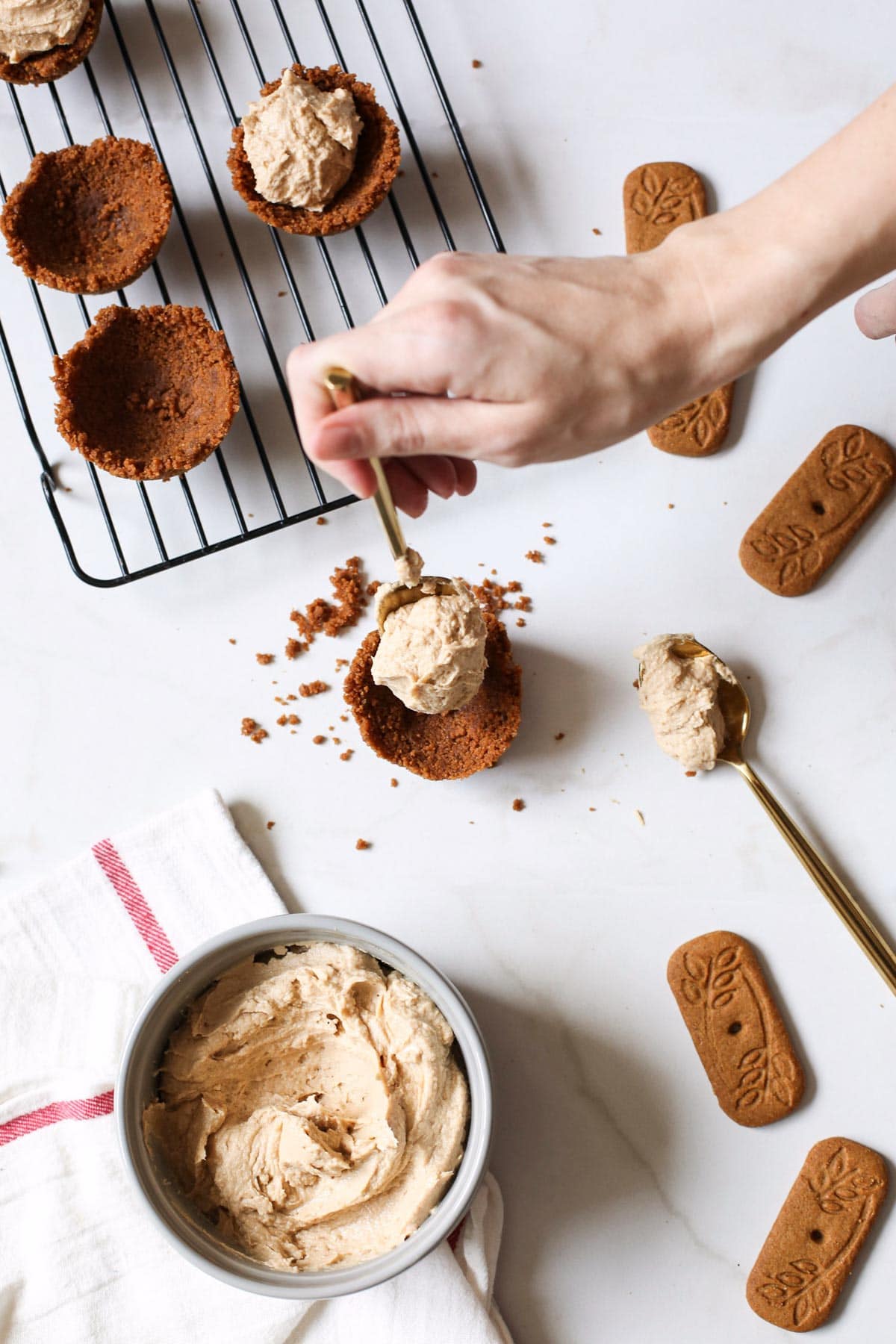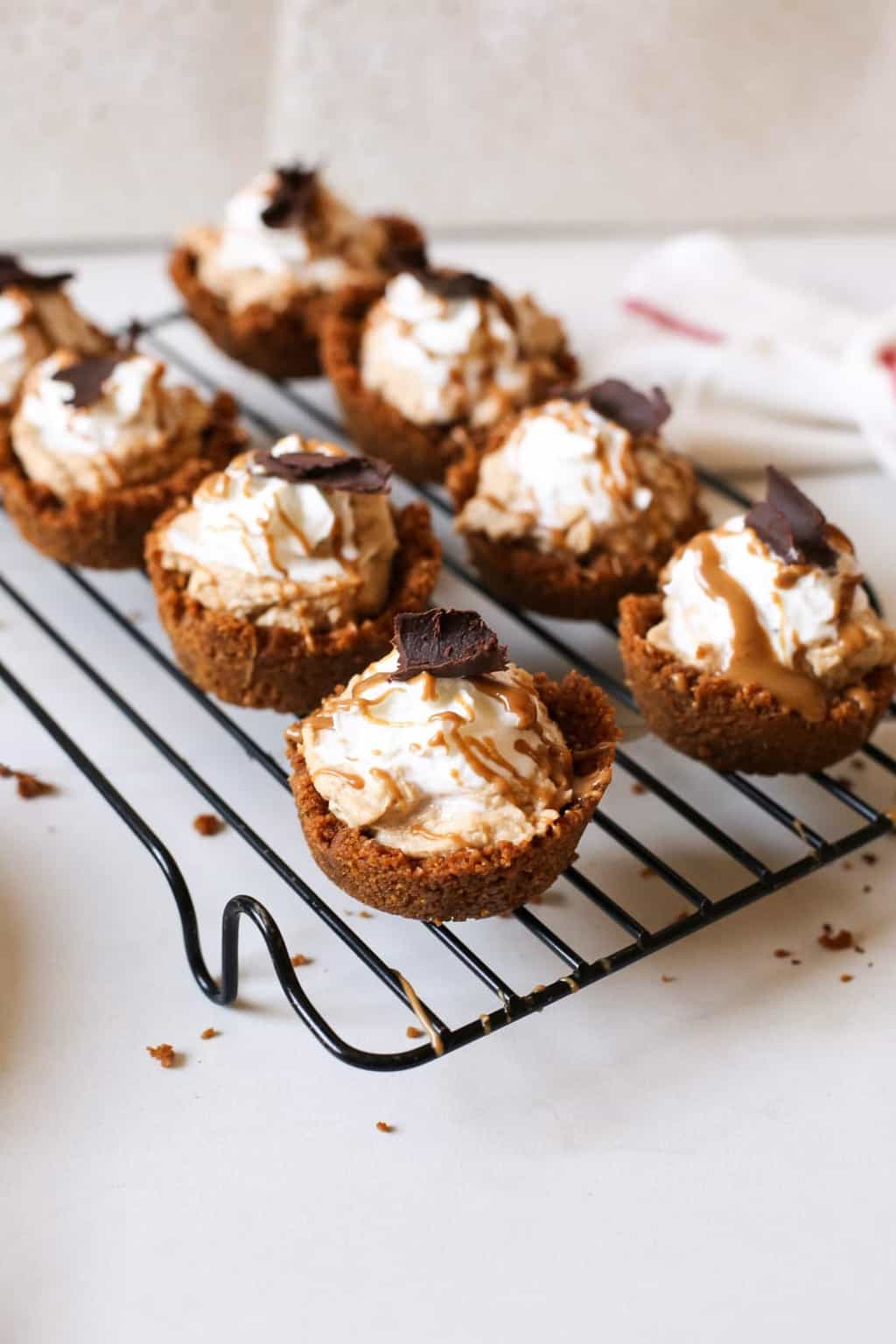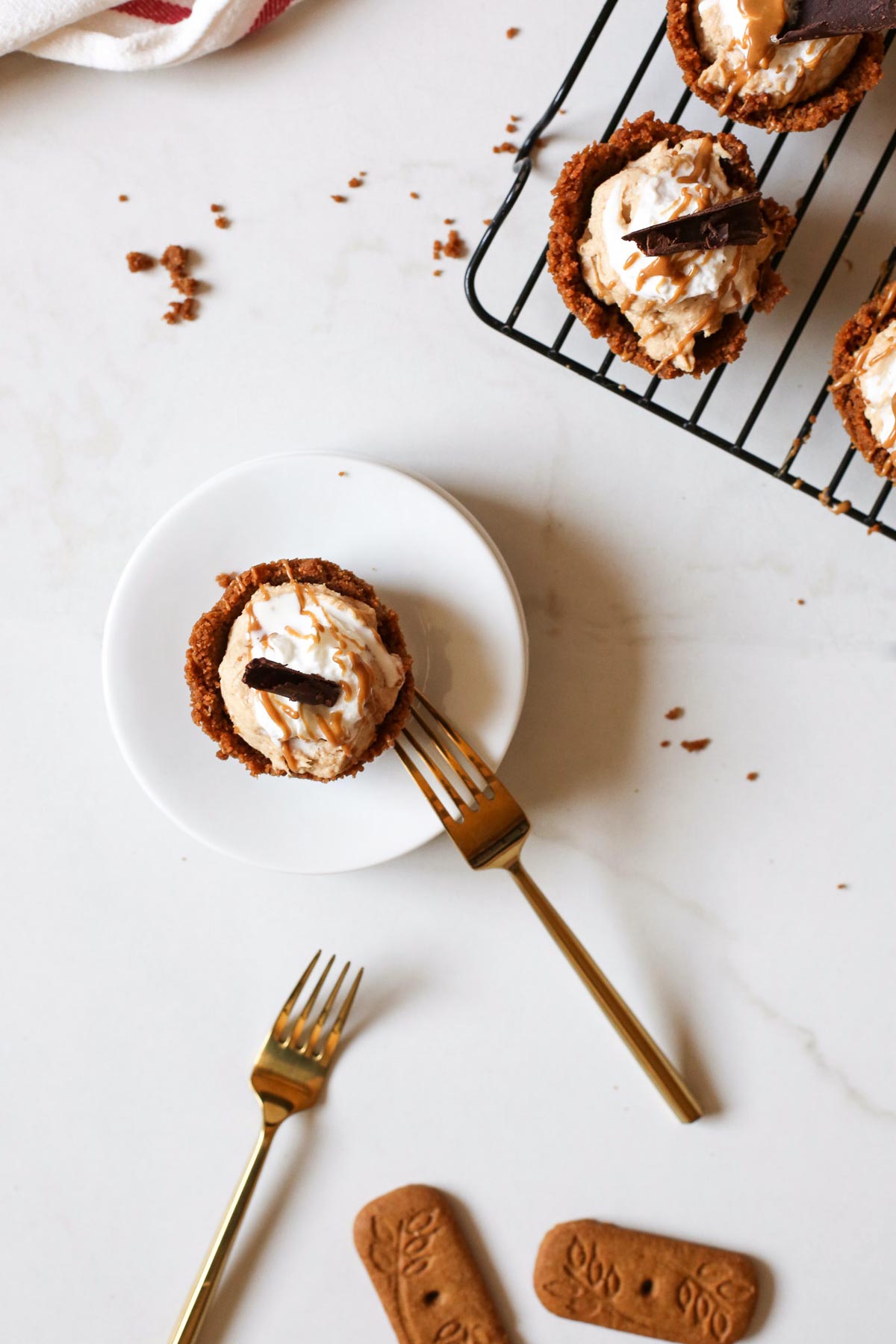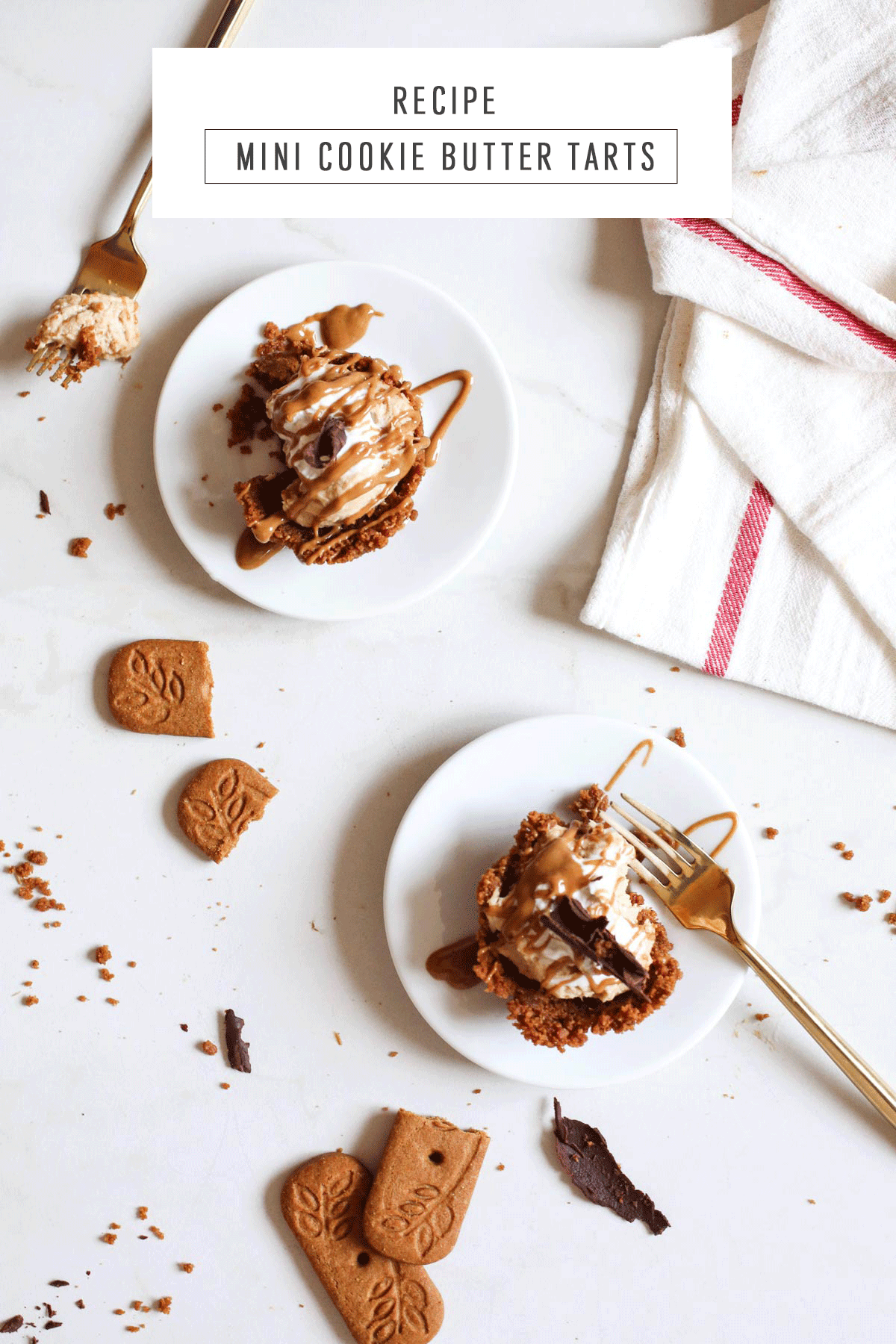 How do you guys feel about cookie butter? Do you enjoy it right from the jar (We won't judge if you do!) or, are you such a fan that you'll take it in any shape, fashion or form?
This post may contain affiliate links which won't change your price but will share some commission using Shopstyle, Reward Style, and/or Amazon Associates.
Alyssa Ponticello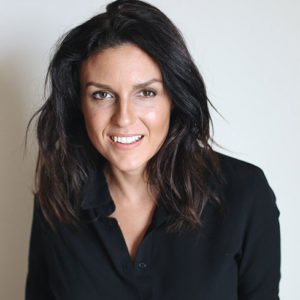 Alyssa Ponticello is an LA-based content creator and the founder + creative director of Runway Chef.
She adores the beach, has an unhealthy obsession with striped shirts, loves a good margarita and has a fierce sweet tooth. When she's not working, she can usually be found planning her next meal, her next outfit or her next getaway.
Check out these other awesome posts!