Originally we made these cute raspberry smoothie bowl bites from an acai recipe that A Fare Extraordinaire made for our tropical garden party. They were just so cute, we couldn't help but give them a little spotlight of their own with this raspberry smoothie version. Everything is just better when it's mini, am I right?!
We still played off of the acai bowl version they whipped up for us by adding the colorful garnishes on top, and I love the way they turned out. If you're looking for a really cute showstopper appetizer for your next party, this is totally it. Even better? Your fruit smoothie combinations are basically endless..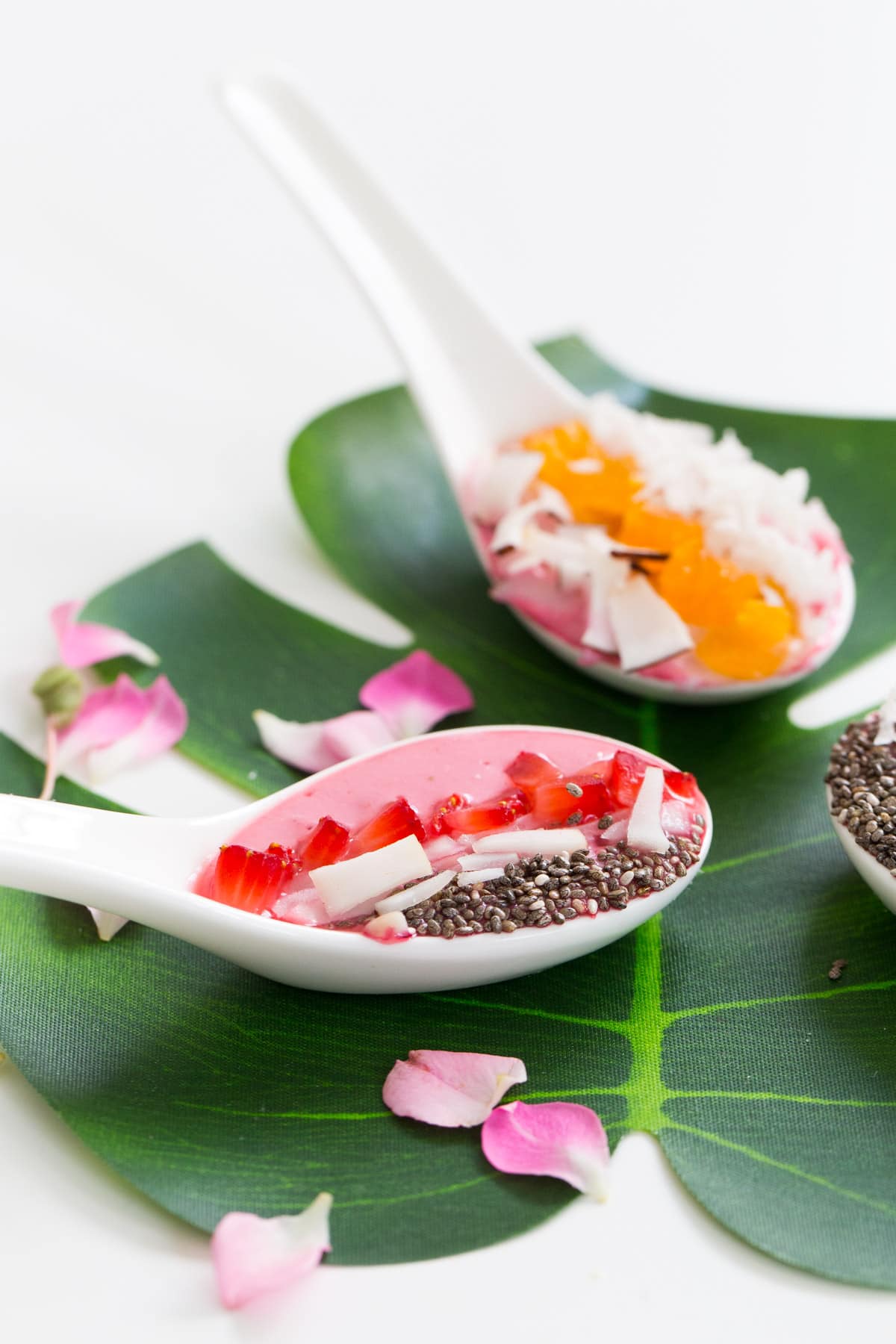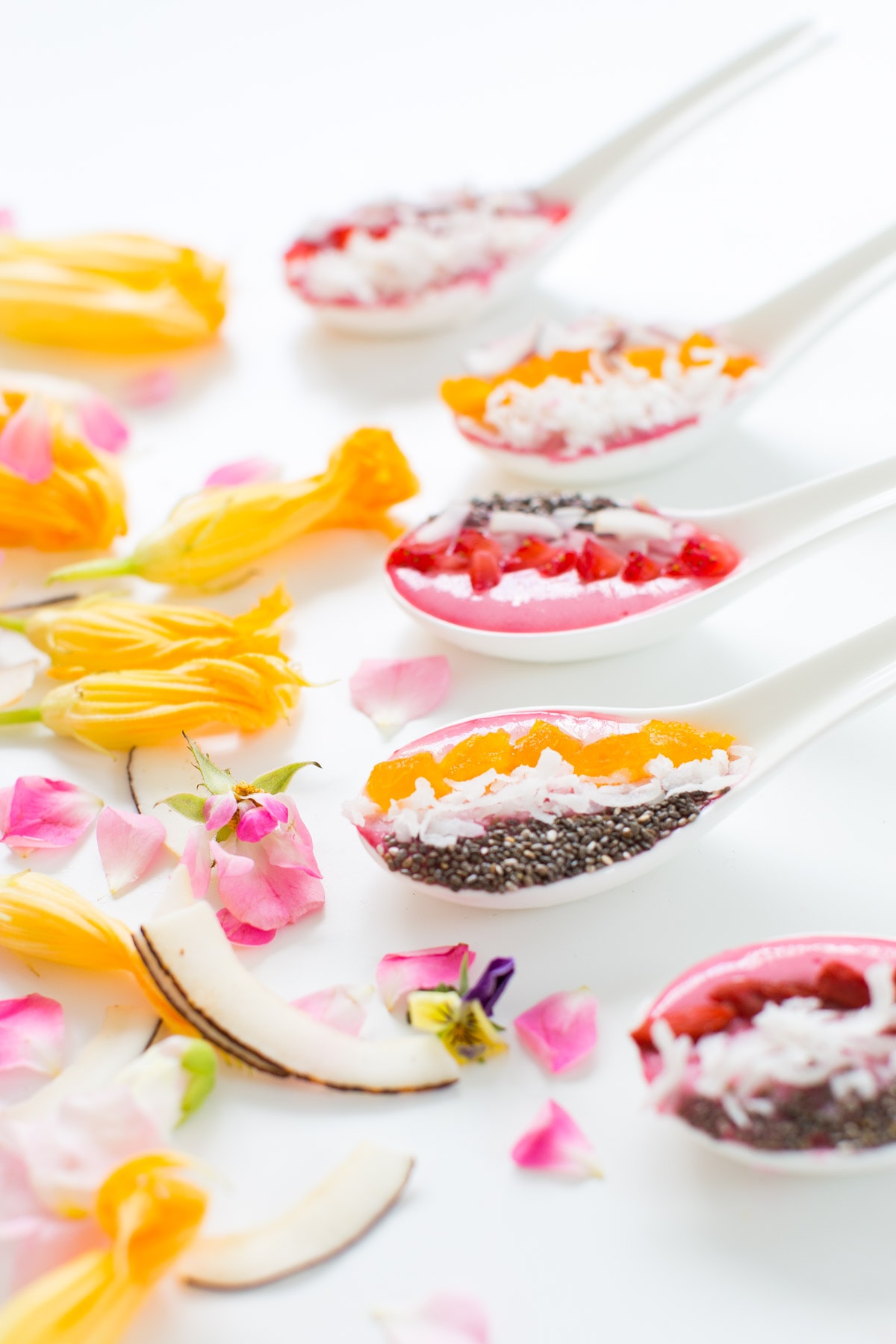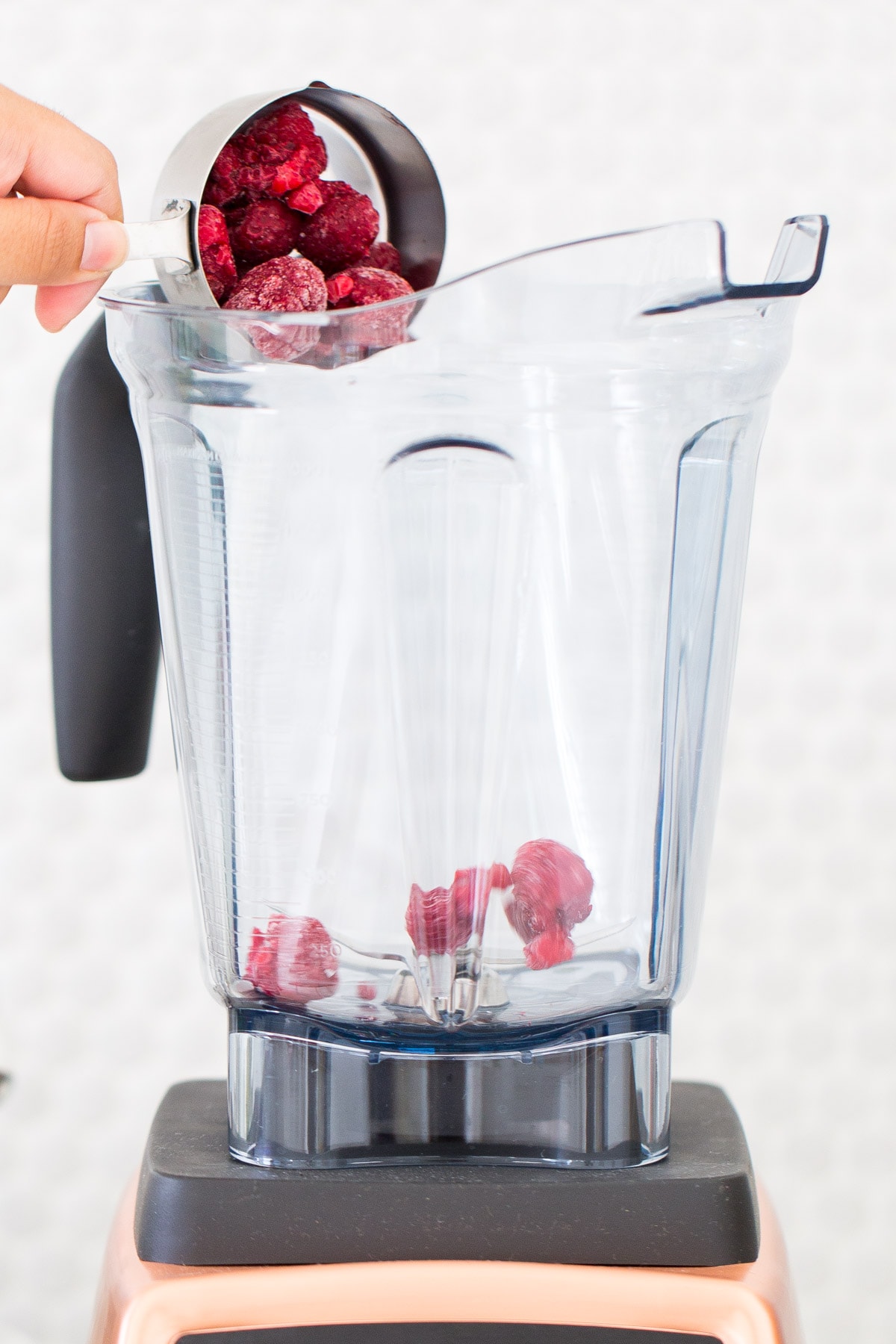 The recipe for our blush pink smoothie spoons below, but you can also keep scrolling for an alternate acai version!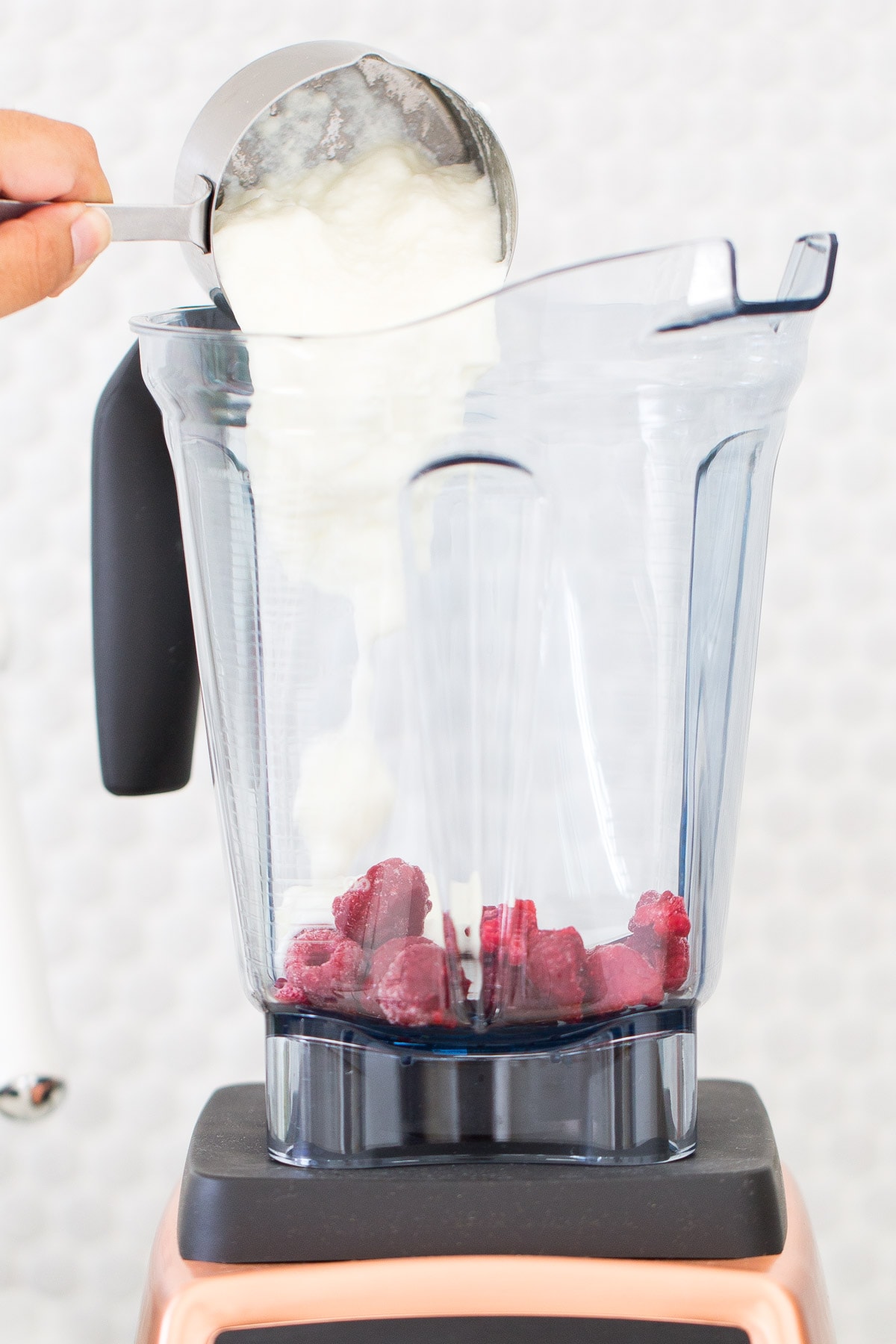 And just in case you're more of an acai fan (I shamelessly chose the smoothie route based on the pink color :), we thought we should share the yummy version that A Fare Extraordinaire made for our party, too.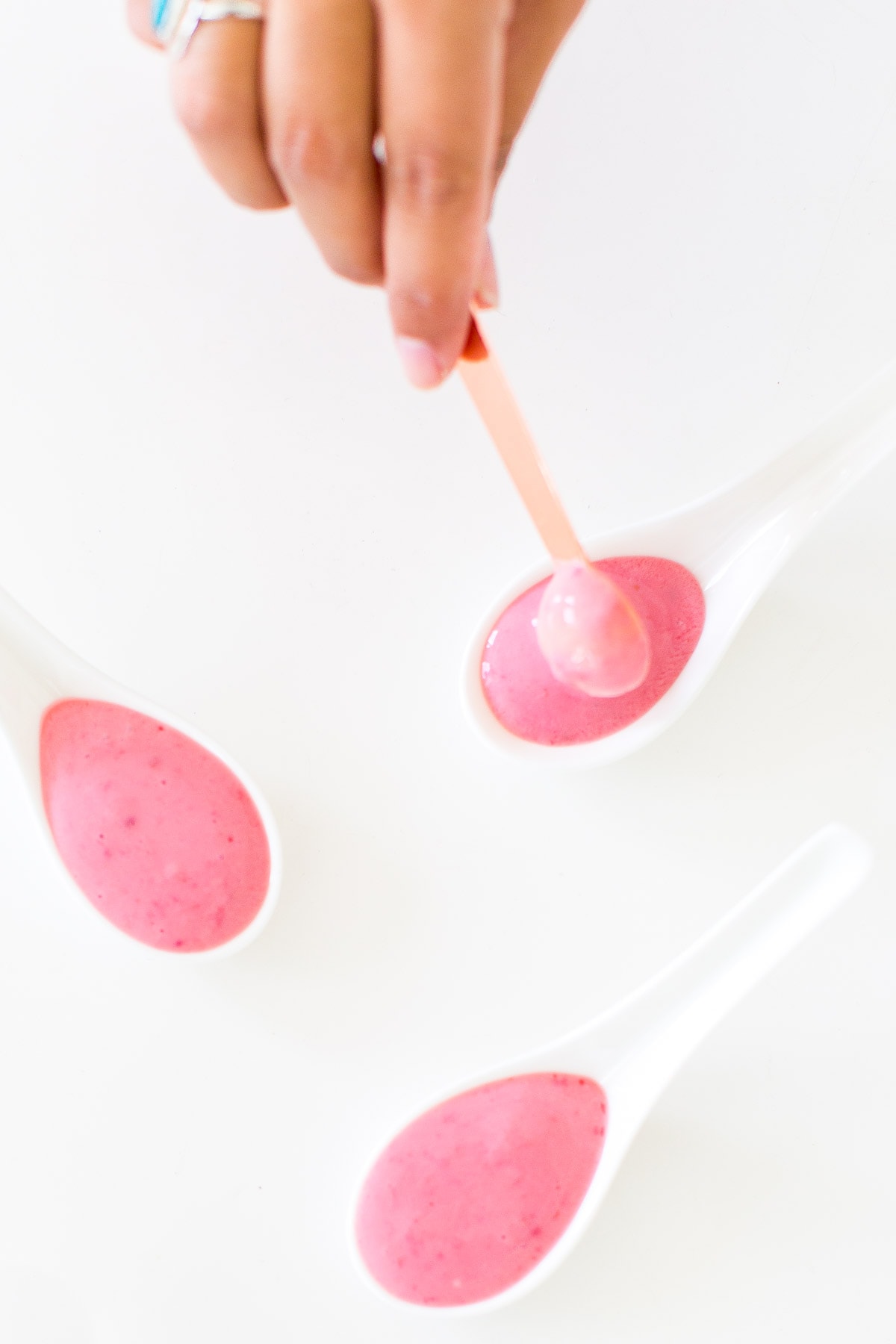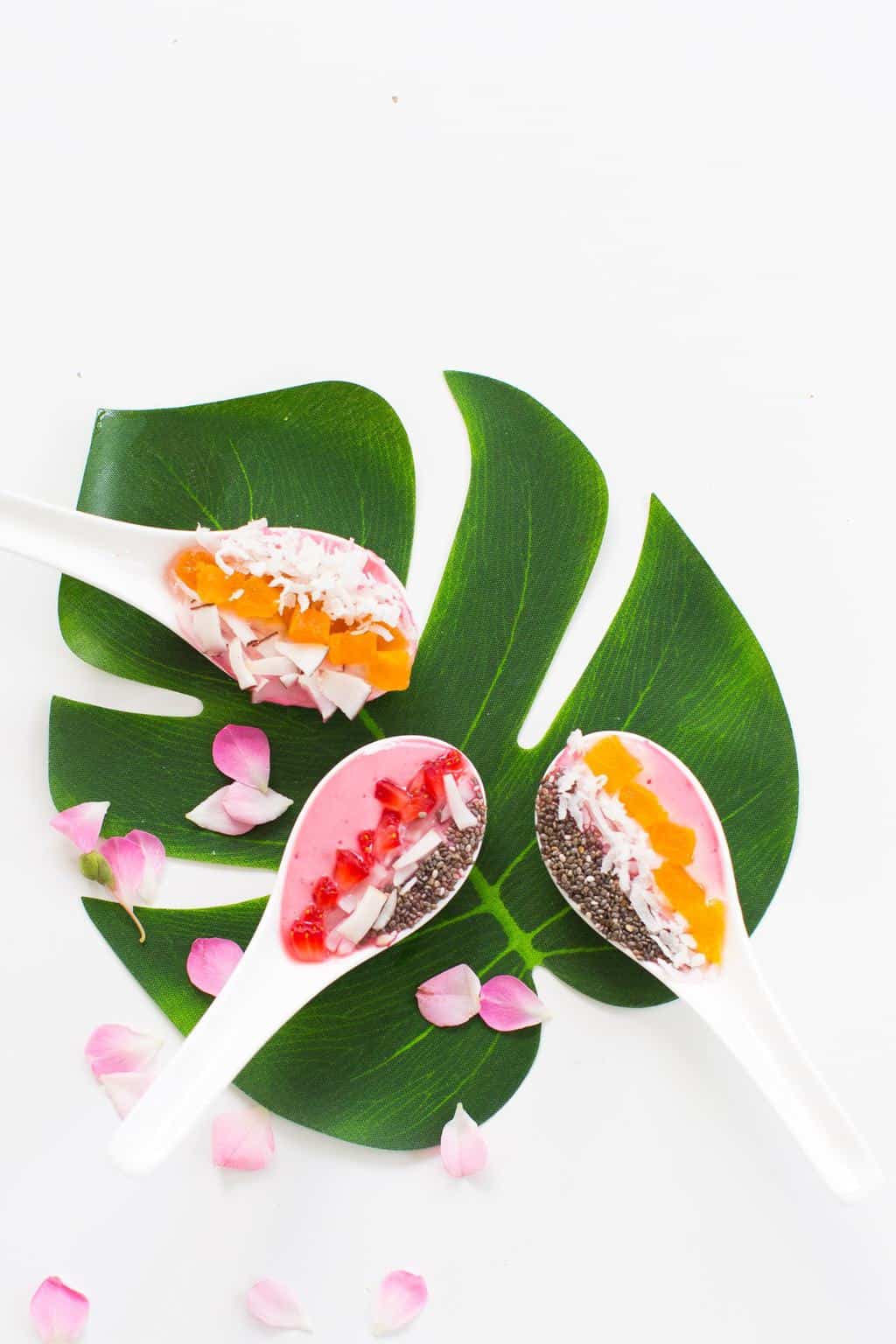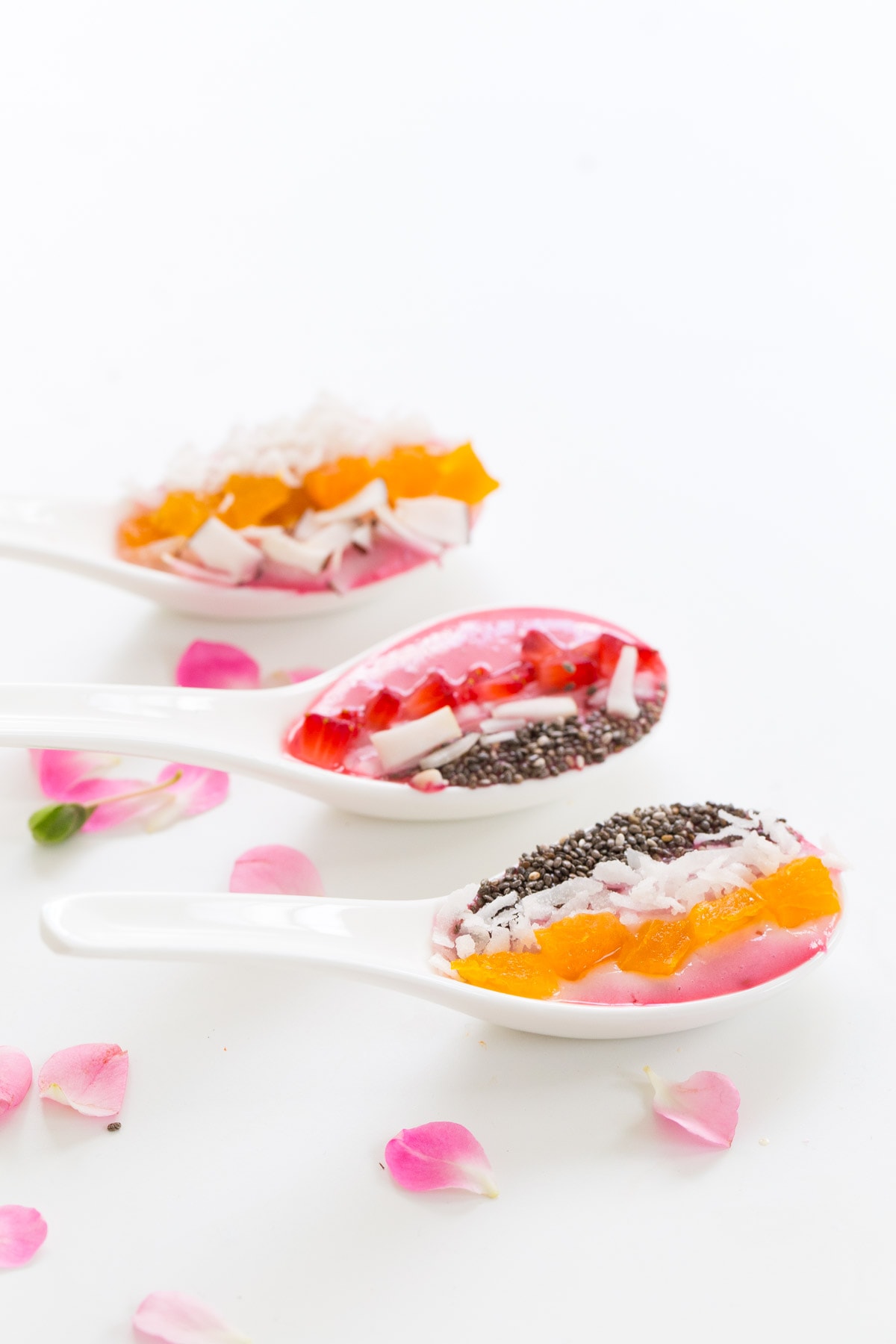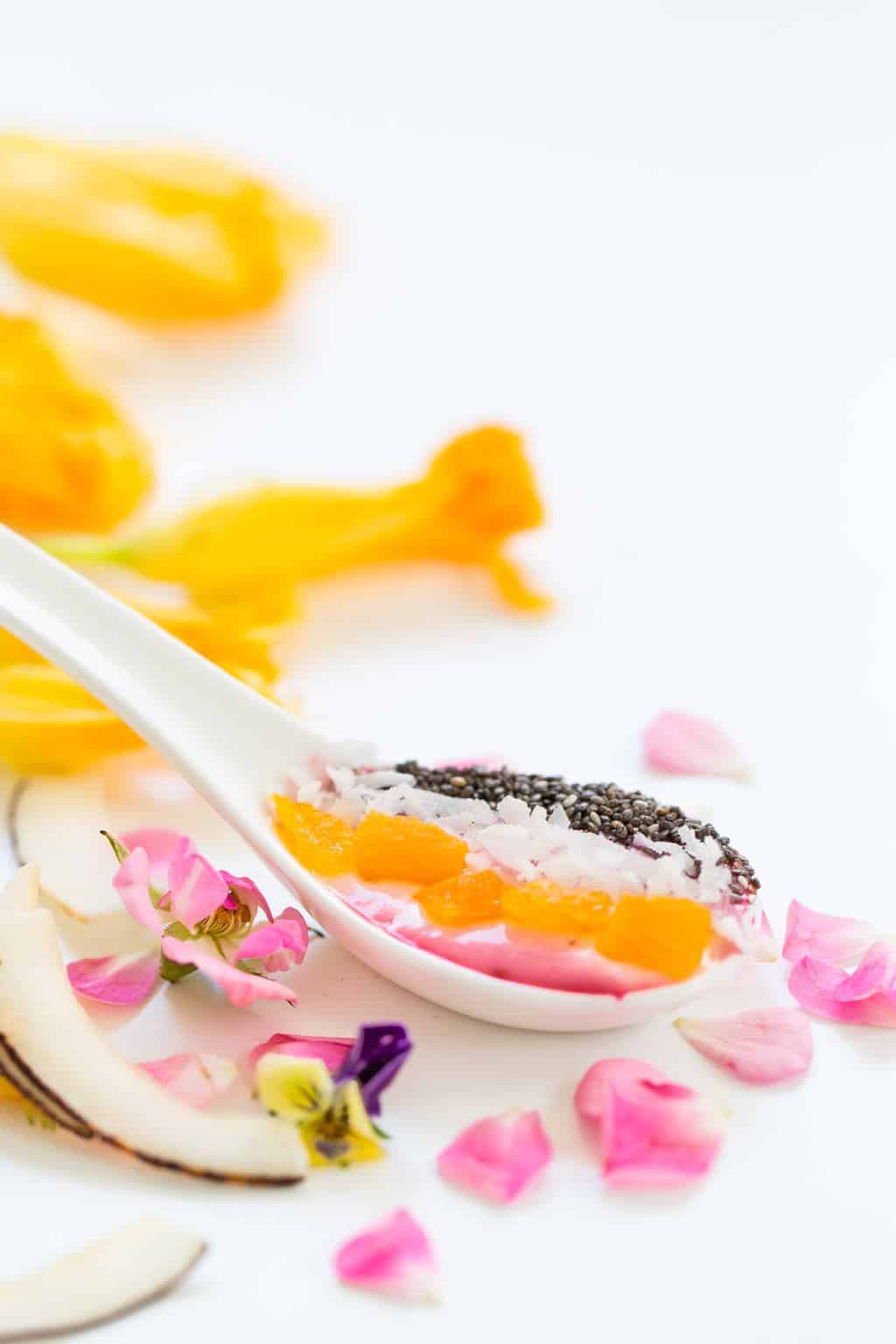 And in case you're looking to hunt down the cute mini appetizer spoons that we used for the shoot, we got ours here. Add a little banana leaf serving action, and you're in business!