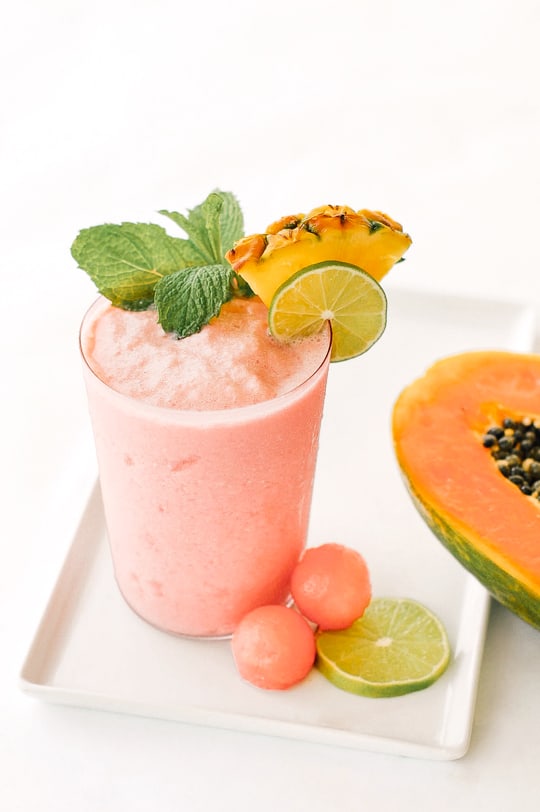 Summer Summer Summertiiiime, but when it's hot as a tamale out, it can be hard to sit back and unwind. Sipping on cooling drinks can help us get through the even the most sweltering days. You can turn to the standby with gin & juice (sorry for all of the 90's music references) or reach for something even more exciting for your taste buds: Like this boozy watermelon papaya rum smoothie! Booze in smoothies you ask? Oh yes (but then again, I, Ashley, tend to put booze in everything!)…
You won't want to be cooking syrups or waiting days for infusions just to down a drink in no time with the heat, so this cocktail only requires a bit of freezing (my secret tip!) and blending to get a refreshing and tasty drink that's perfect for sipping poolside…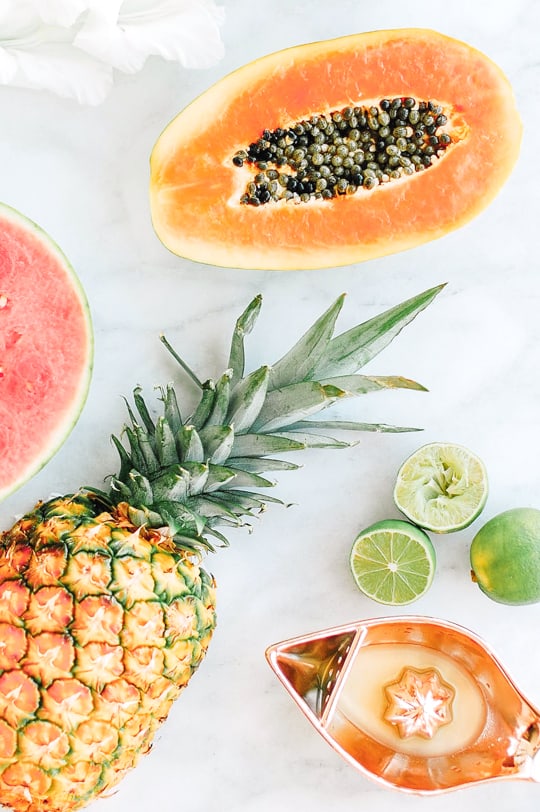 Ingredients:
1 1/2 cups watermelon cubes, frozen
1 cup coconut milk
1/2 cups fresh pineapple
1/2 cup orange juice
1/4 cup papaya, frozen
1 tablespoon agave
2 oz white rum
pinch salt
Instead of adding yogurt like many-a-smoothie, I added in some coconut milk which gives it not only a creamy texture, but adds a tropical note that pairs so well with the papaya. I used canned coconut milk for a thicker constancy, but you can also use refrigerated coconut milk for a lighter beverage.
Ice can often water down a smoothie, so one of my favorite tricks is freezing fruit before blending. Freezing the coconut milk in an ice cube tray will also keep this concoction frozen longer without getting watered down, not that it will stick around for long anyways!
You could omit the rum in this for a frozen virgin treat, but really, where's the fun in that?!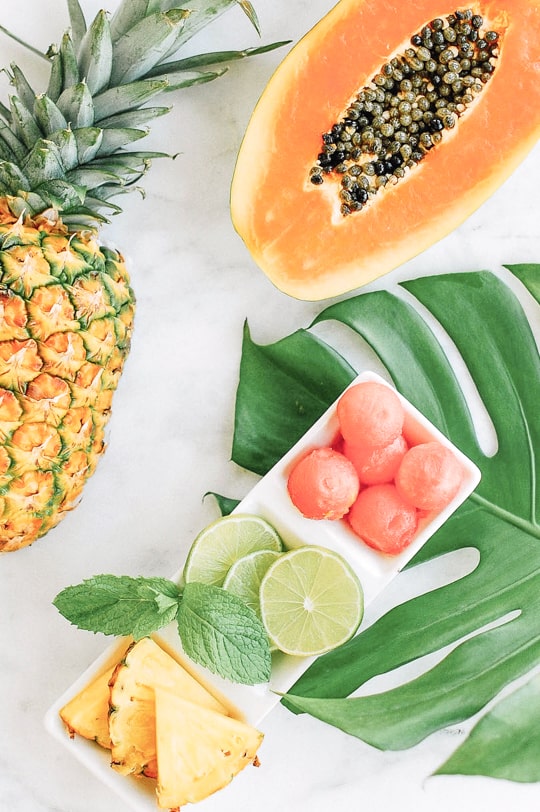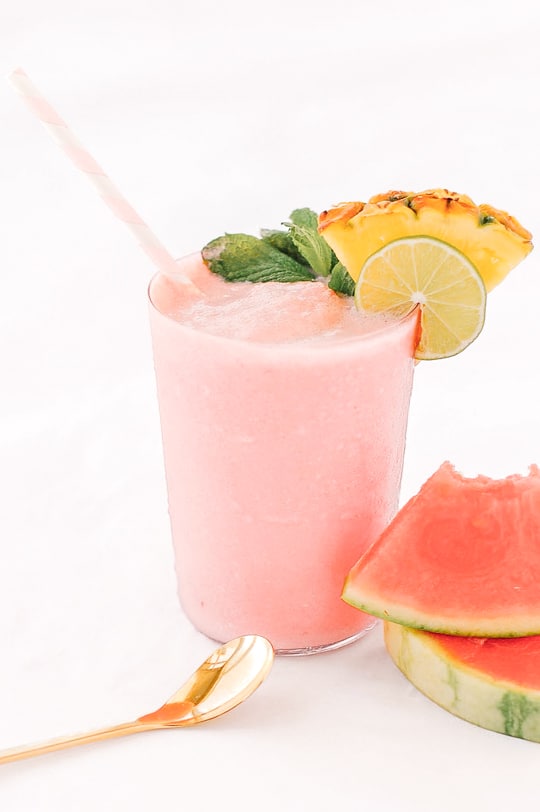 It's so easy to sit back and close your eyes while drinking one of these spiked smoothies and feel like you are in a tropical local. "Tulum" here I come!
Ashley Rose Conway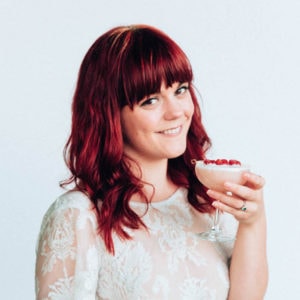 Ashley Rose Conway is head cocktail shaker, recipe developer, stylist & photographer over at Craft + Cocktails, a site devoted to the art of making & shaking.