I'm the first to admit I don't do healthy resolutions, goals, workout plans, endless bowls of kale, etc when the new year rolls around. But I, Alyssa, do believe there probably needs to be some semblance of balance in between the holiday cookies of December and the chocolates of Valentine's Day. As long as that balance comes in pretty, tasty packages, it's totally a resolution I, and I'm sure you, can get behind.
As long as that balance comes in pretty, tasty packages, like these Winter Citrus Smoothie in Grapefruit Bowls, it's totally a resolution I can get behind.
These smoothies are served in grapefruit "bowls", are super healthy, and packed with vitamin C (which we can all use more of this time of year.). There's also all sorts of wintery and seasonal with three types of citrus and they only require a few simple ingredients to make, most of which are fruit!
Oh, and did I mention the touch of coconut that almost makes you think you're drinking a piña colada/lounging on a tropical beach somewhere far away? I mean, you'll almost forget tat you're just out here living you're most balanced life because these are that good…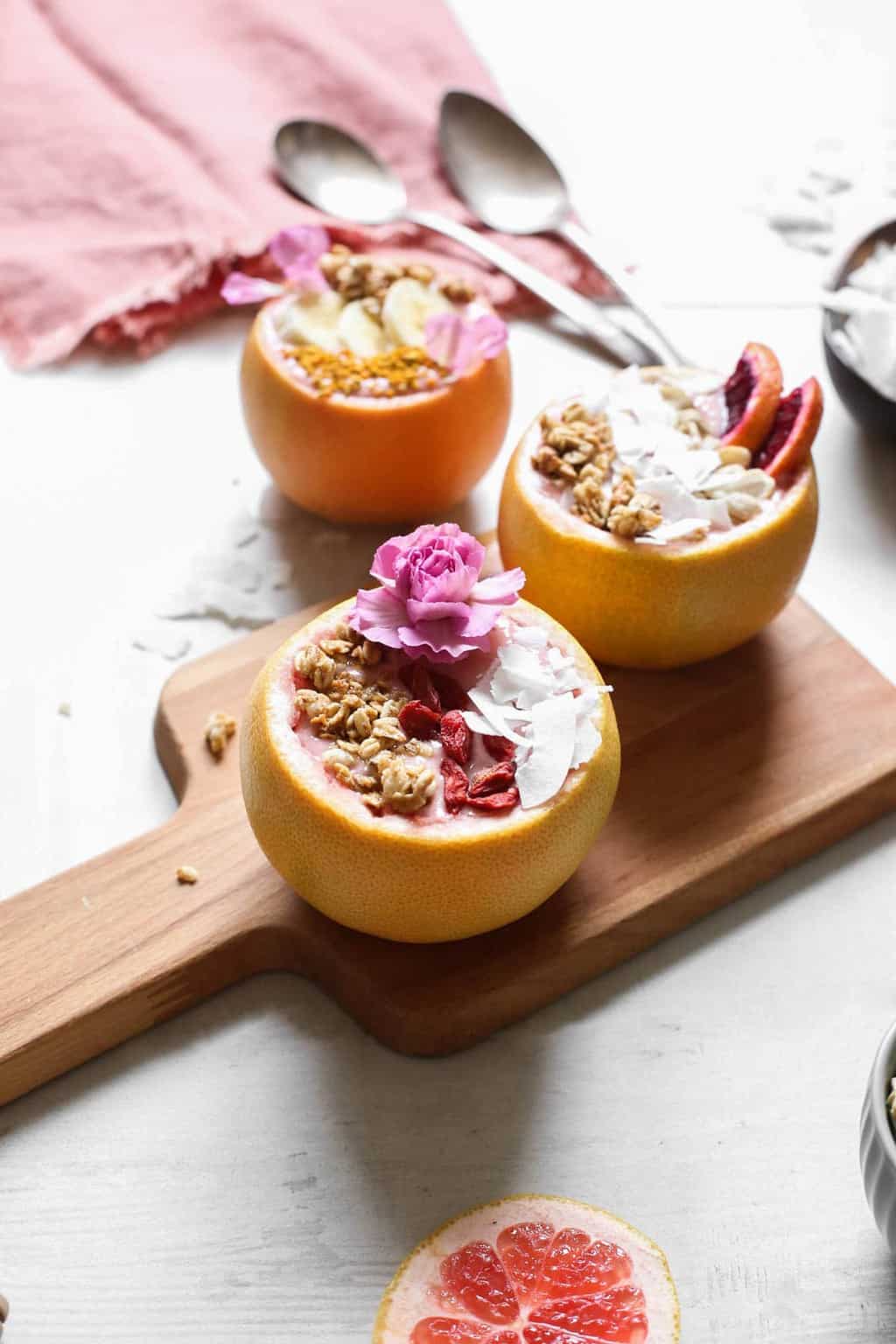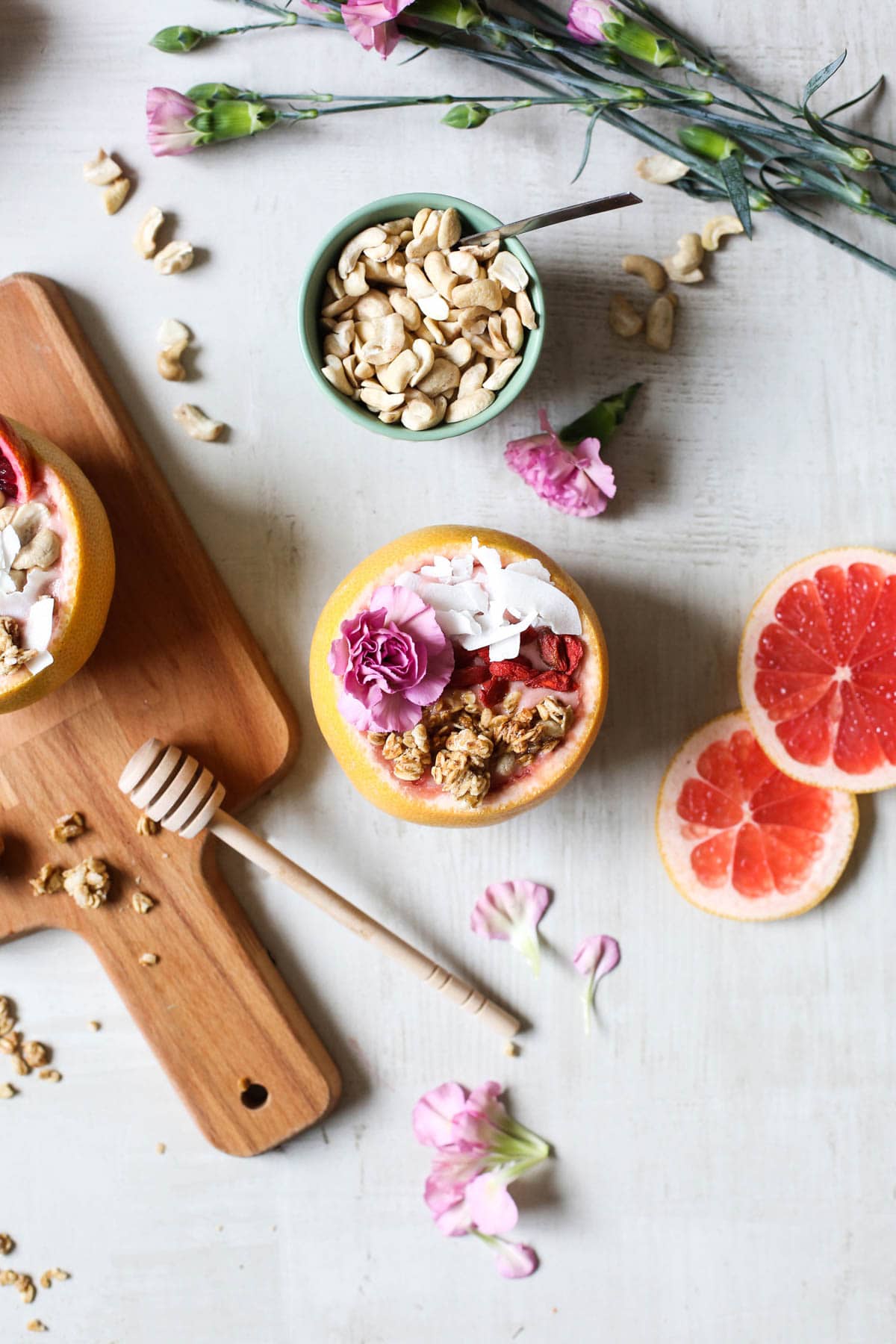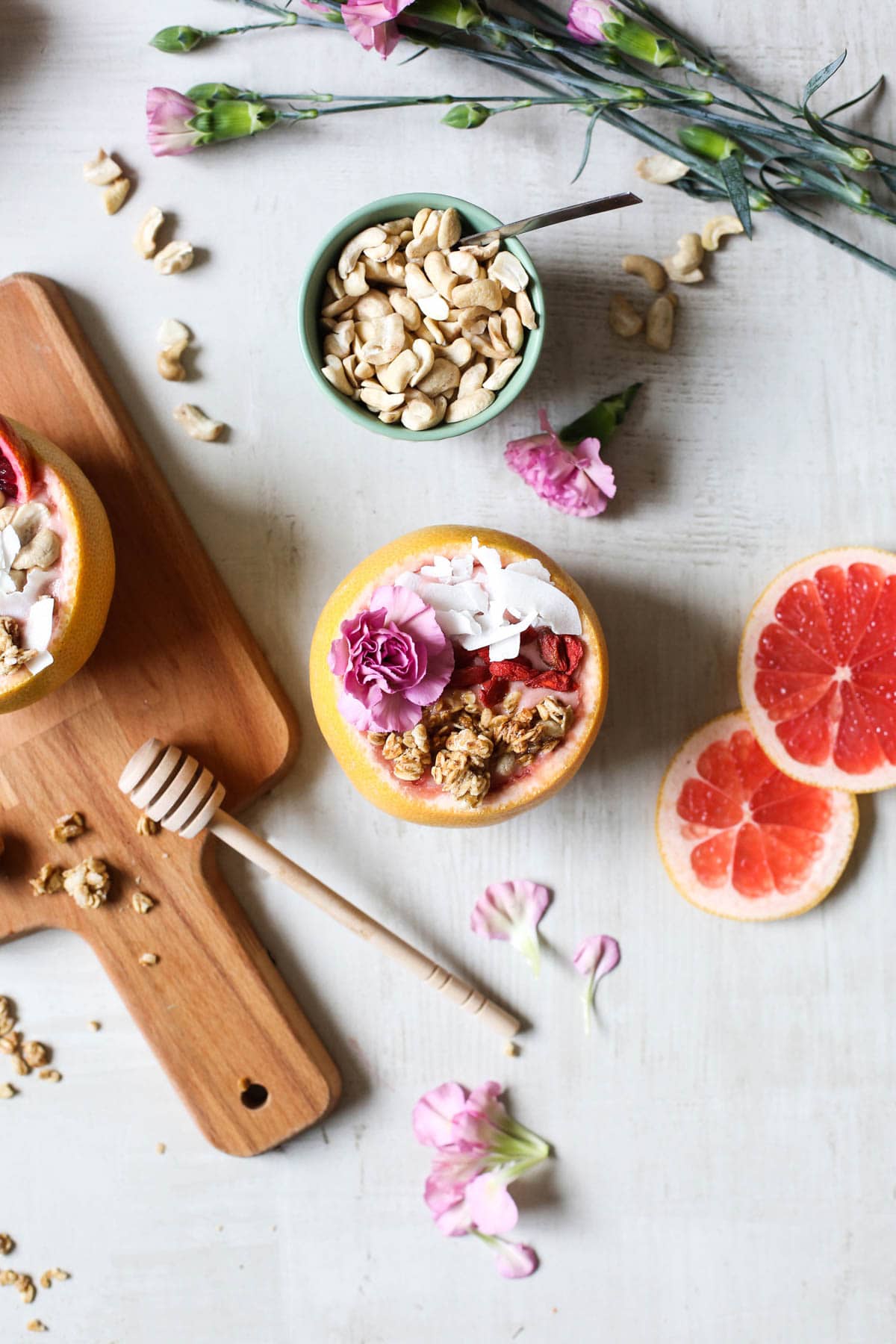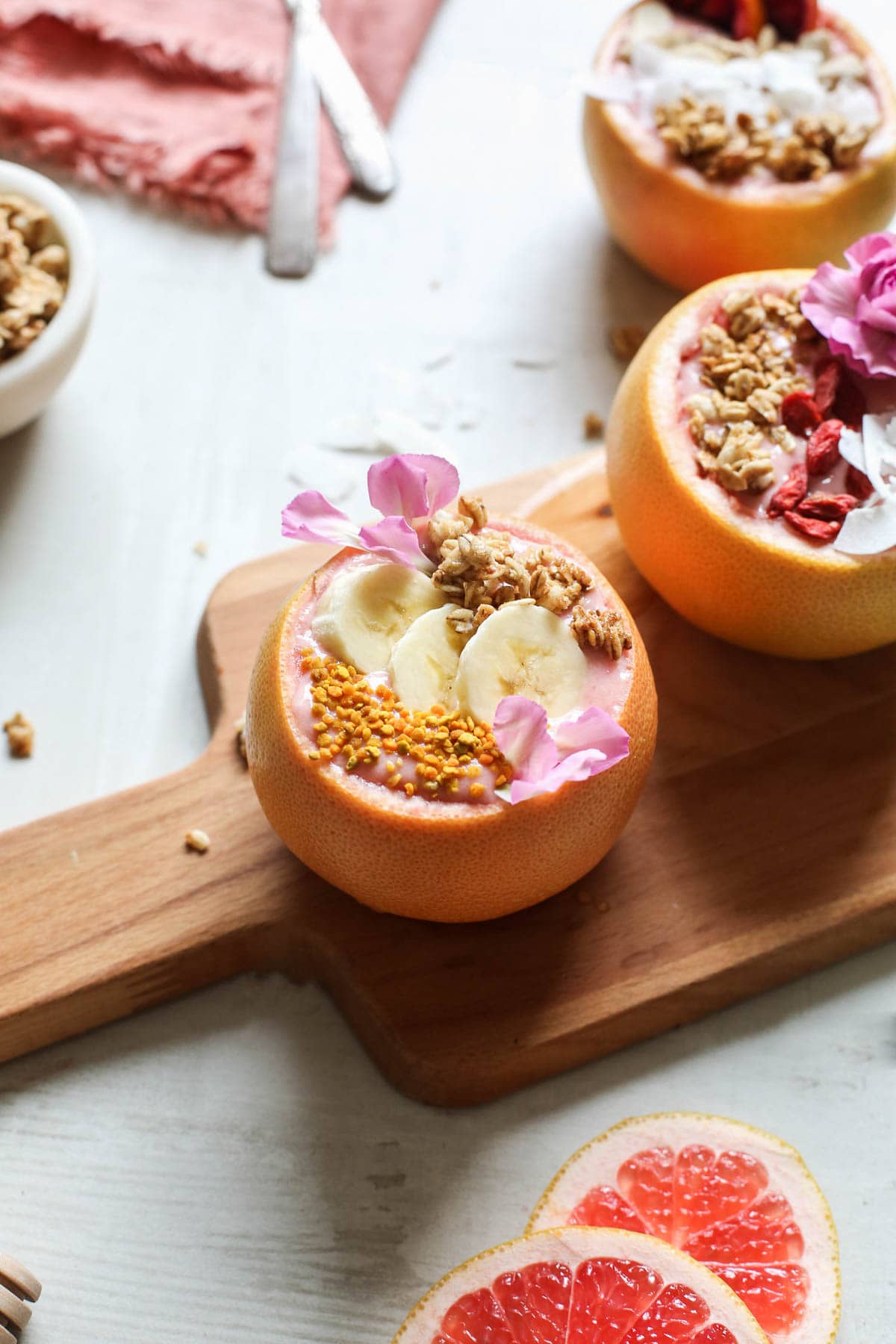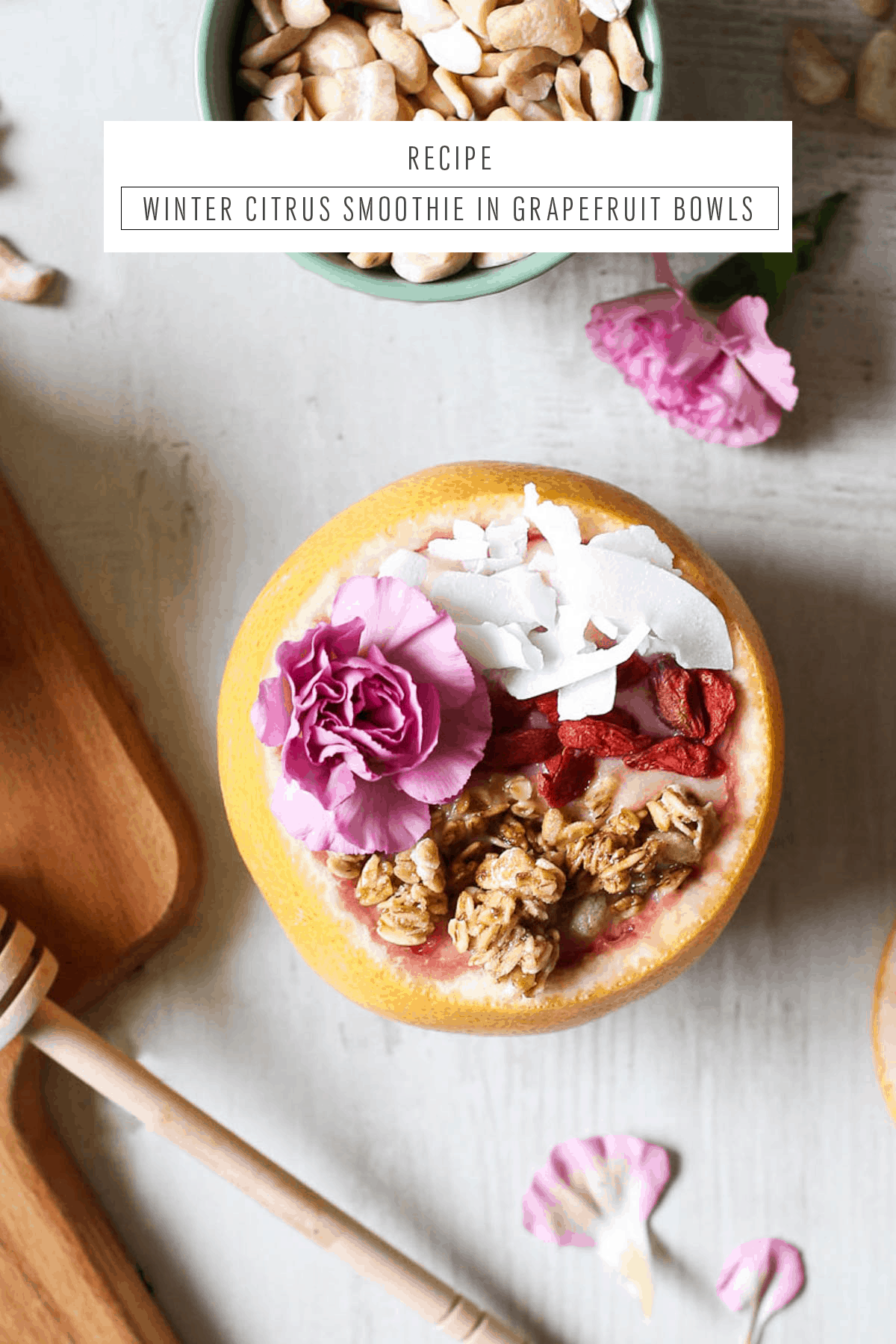 If you're looking for a little balance in your diet, a tropical escape for your taste buds, or just a way to switch up your smoothie routine, these winter citrus smoothie in grapefruit bowls are just the solution.
There you have it — time to start sipping your way into a tropical paradise! Do you have a favorite smoothie flavor and/or topping that you can't get enough of lately?
Alyssa Ponticello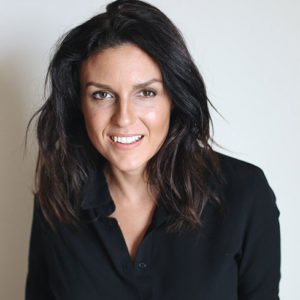 Alyssa Ponticello is an LA-based content creator and the founder + creative director of Runway Chef.
She adores the beach, has an unhealthy obsession with striped shirts, loves a good margarita and has a fierce sweet tooth. When she's not working, she can usually be found planning her next meal, her next outfit or her next getaway.