We've been having Pool Day Fridays with the Sugar & Cloth team during the Summer, and the last two weeks it's rained. To make our own sunshine, we've started keeping ice cream on hand because even if the sun doesn't shine, ice cream will always be a bright spot in my day! I mean, hey, it's a motto we can all get behind right?! Naturally this no-churn creamy pineapple coconut ice cream recipe for our BIC® Soleil Shine™ Poolside Cool series is the perfect sweet treat to turn just about any bad day around.
It should also be noted that it's about as easy to make as it gets. Even if you are already rocking your poolside cool from all of our other fun summer posts,is the perfect cherry on top – even if you didn't know you needed it! And if having homemade ice cream on hand at any given time doesn't make you the coolest gal on the block, I don't know what will. Unless, of course, you have our DIY pom pom bag, Spotify playlist, or DIY floral floppy hats on hand too. In that case, you're a force to be reckoned with…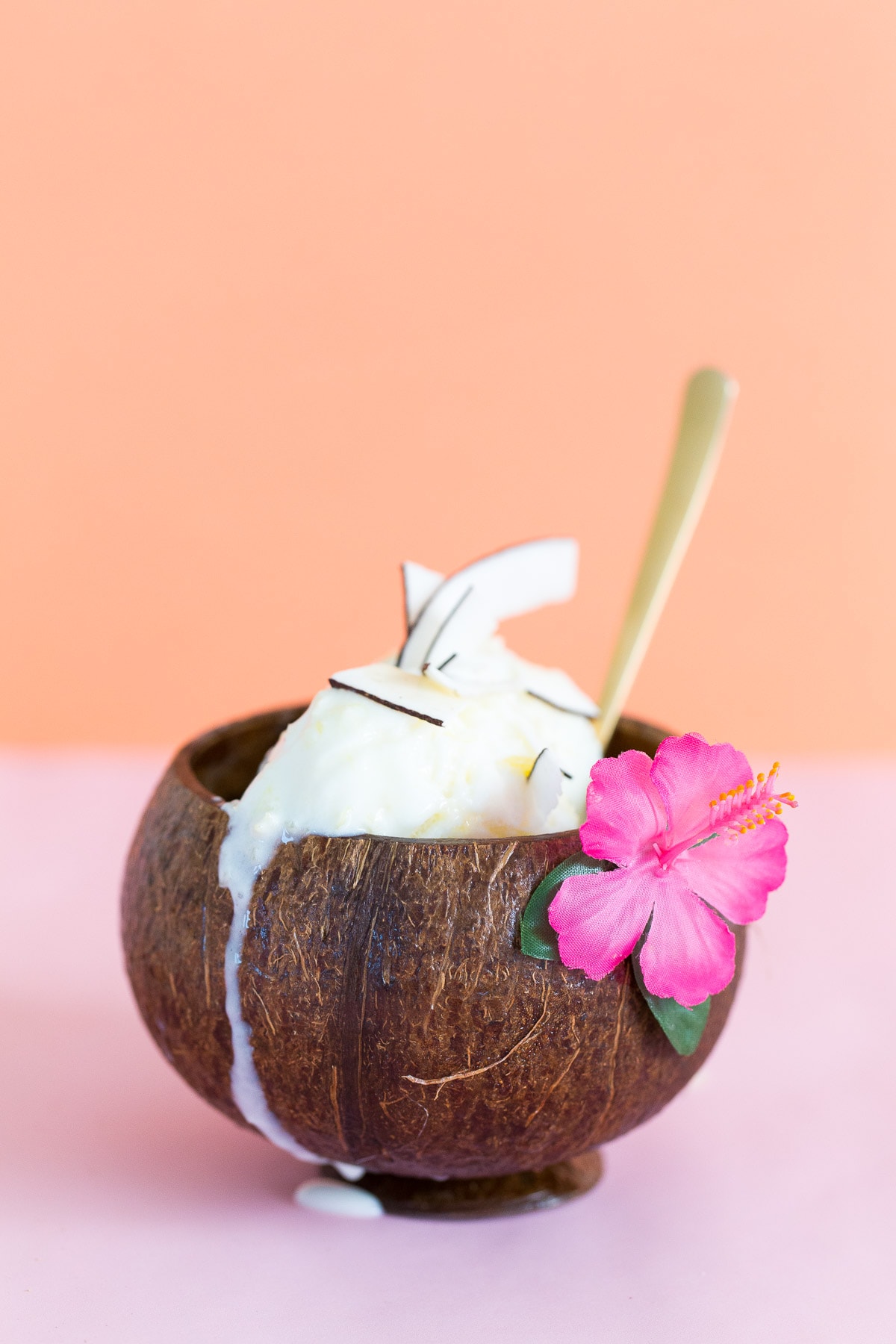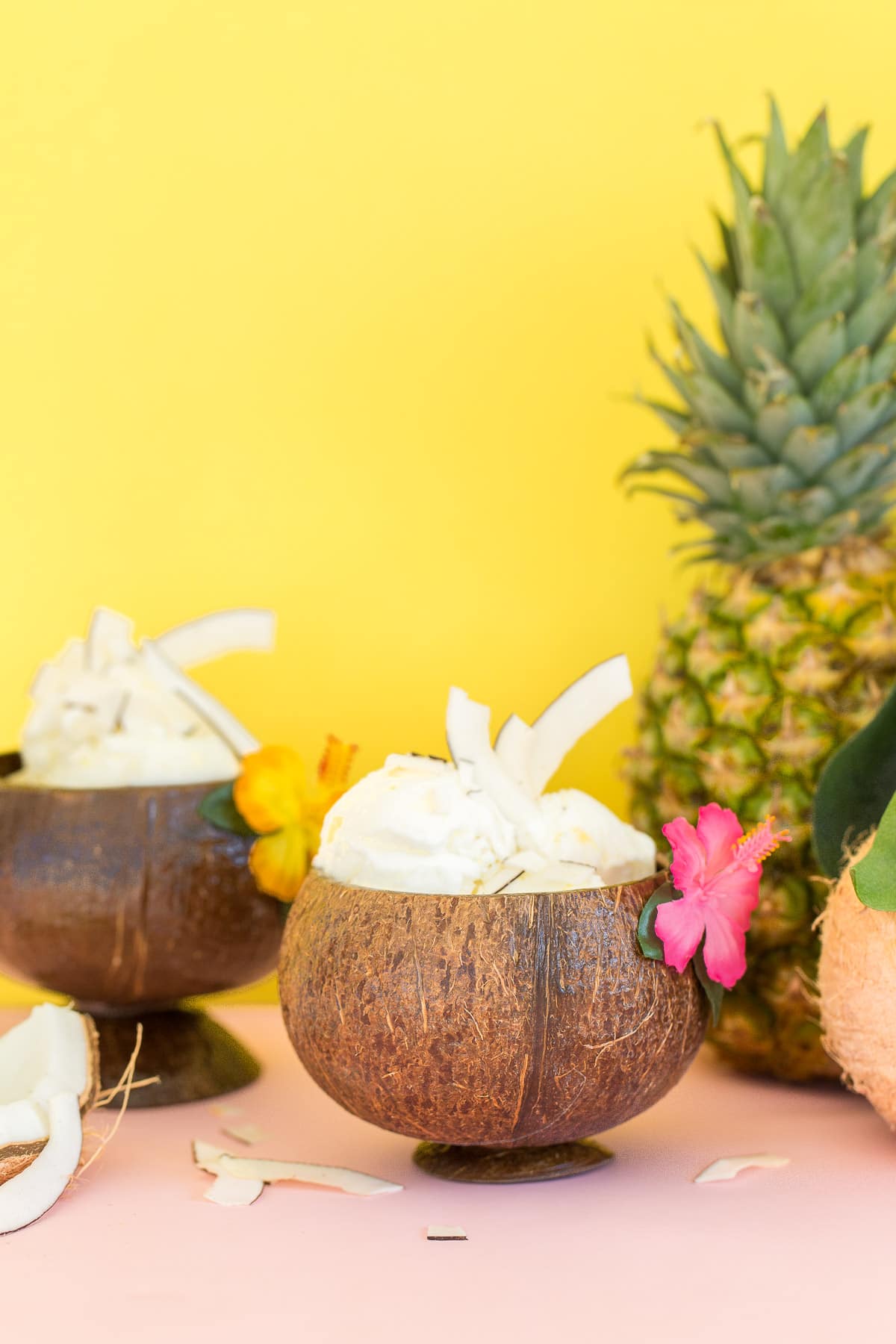 Of course no recipe is complete without the cool presentation! I loved these little footed coconut bowls to serve it in with fresh coconut chips as a garnish. If a coconut bowl doesn't scream sunshine, I don't know what does.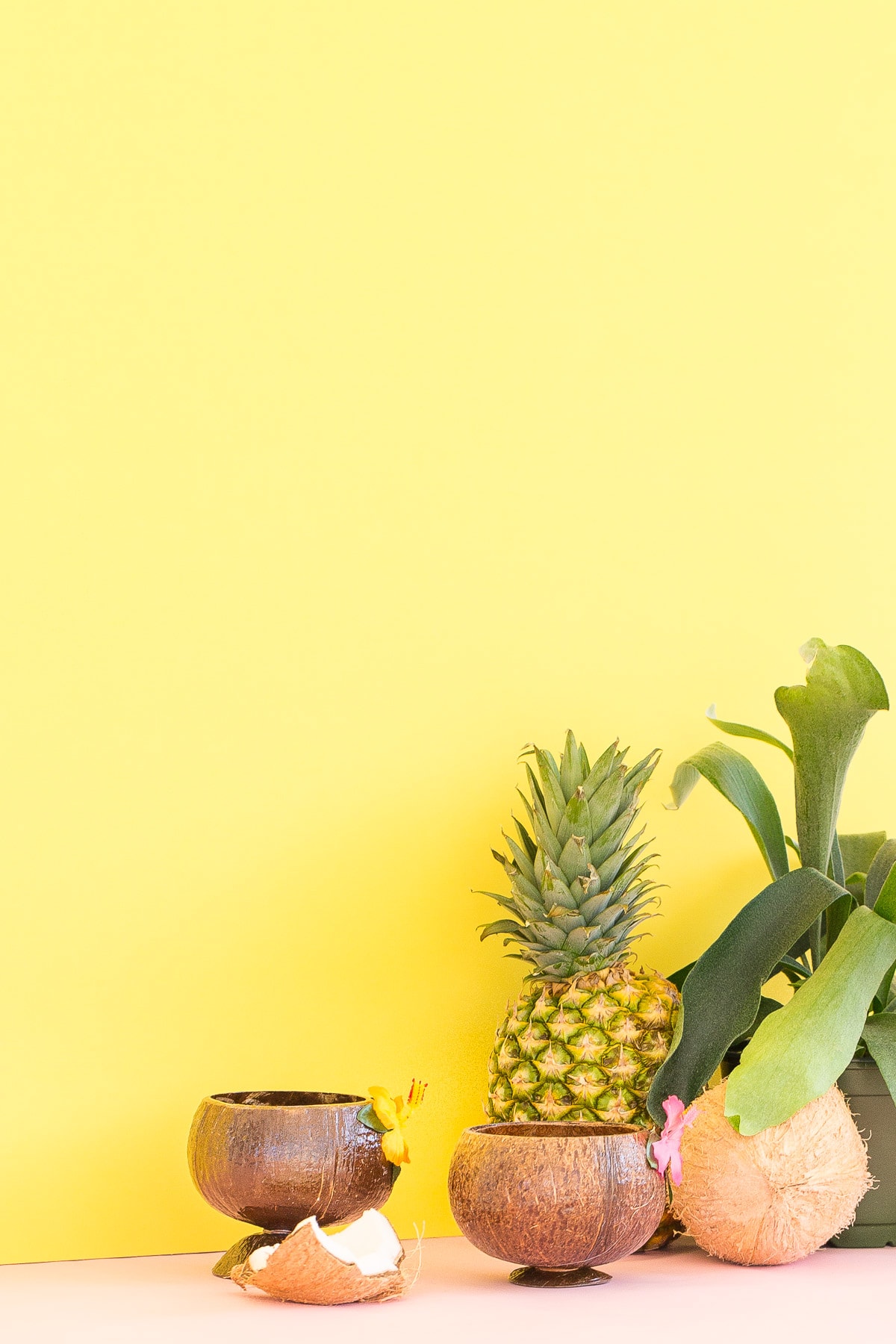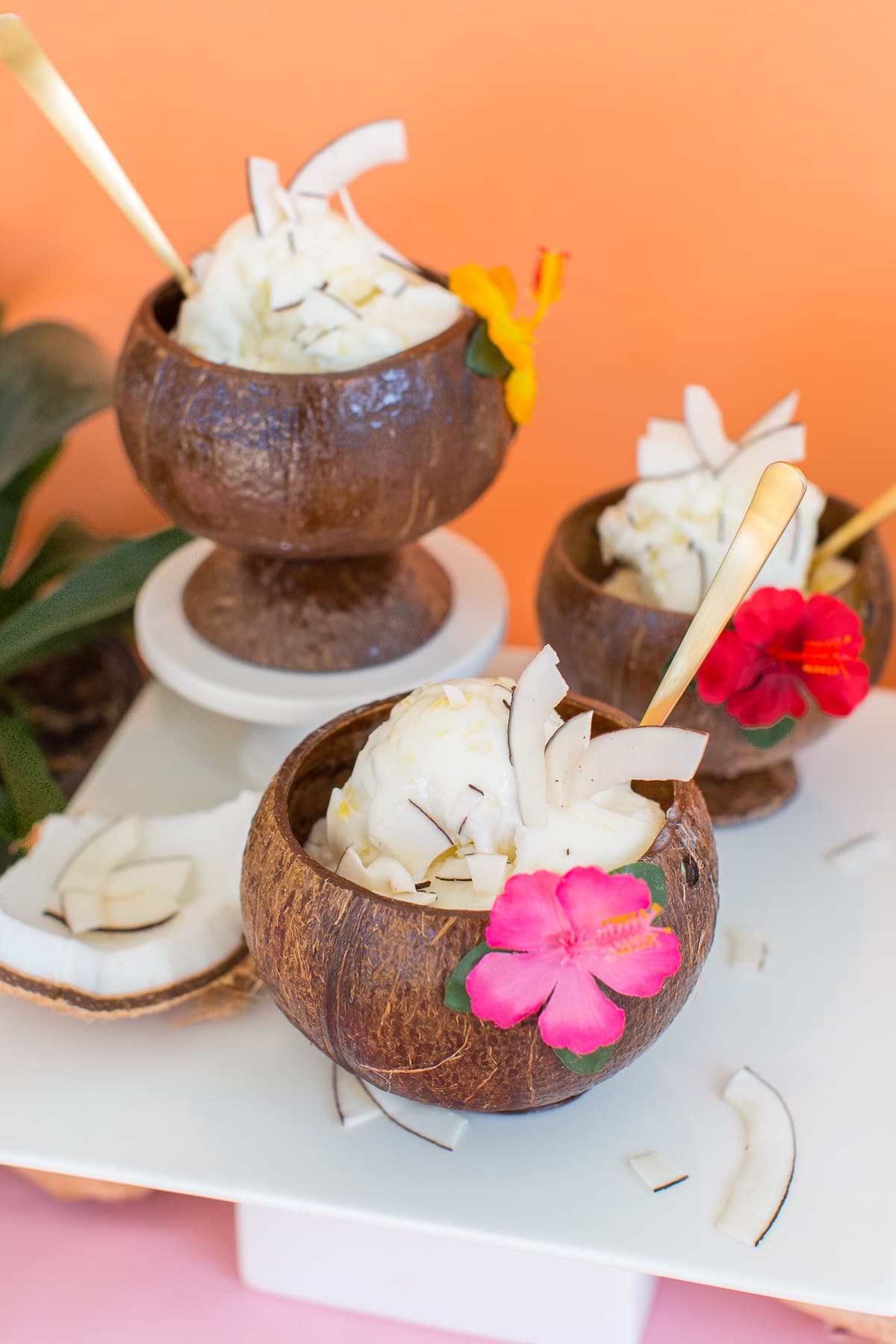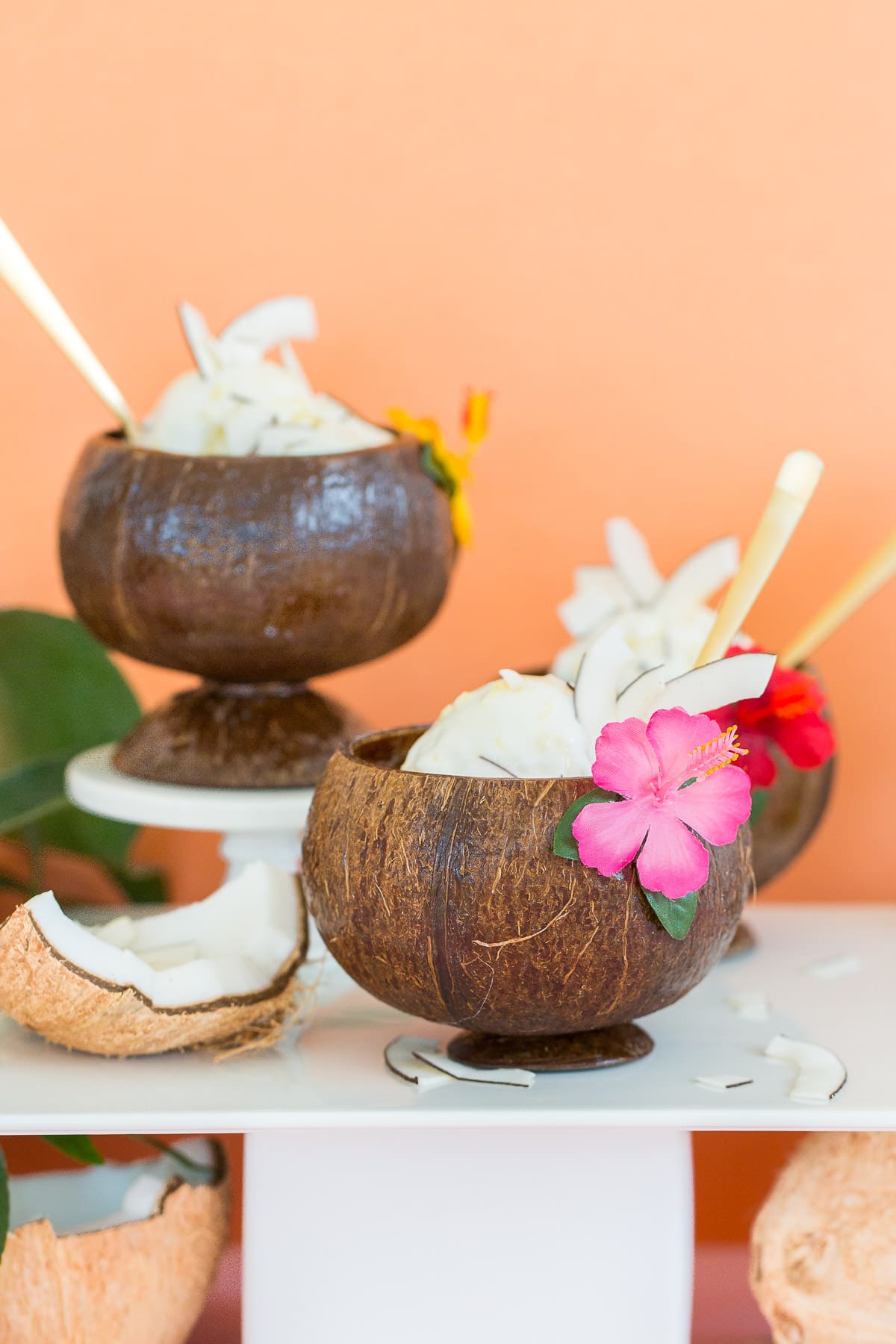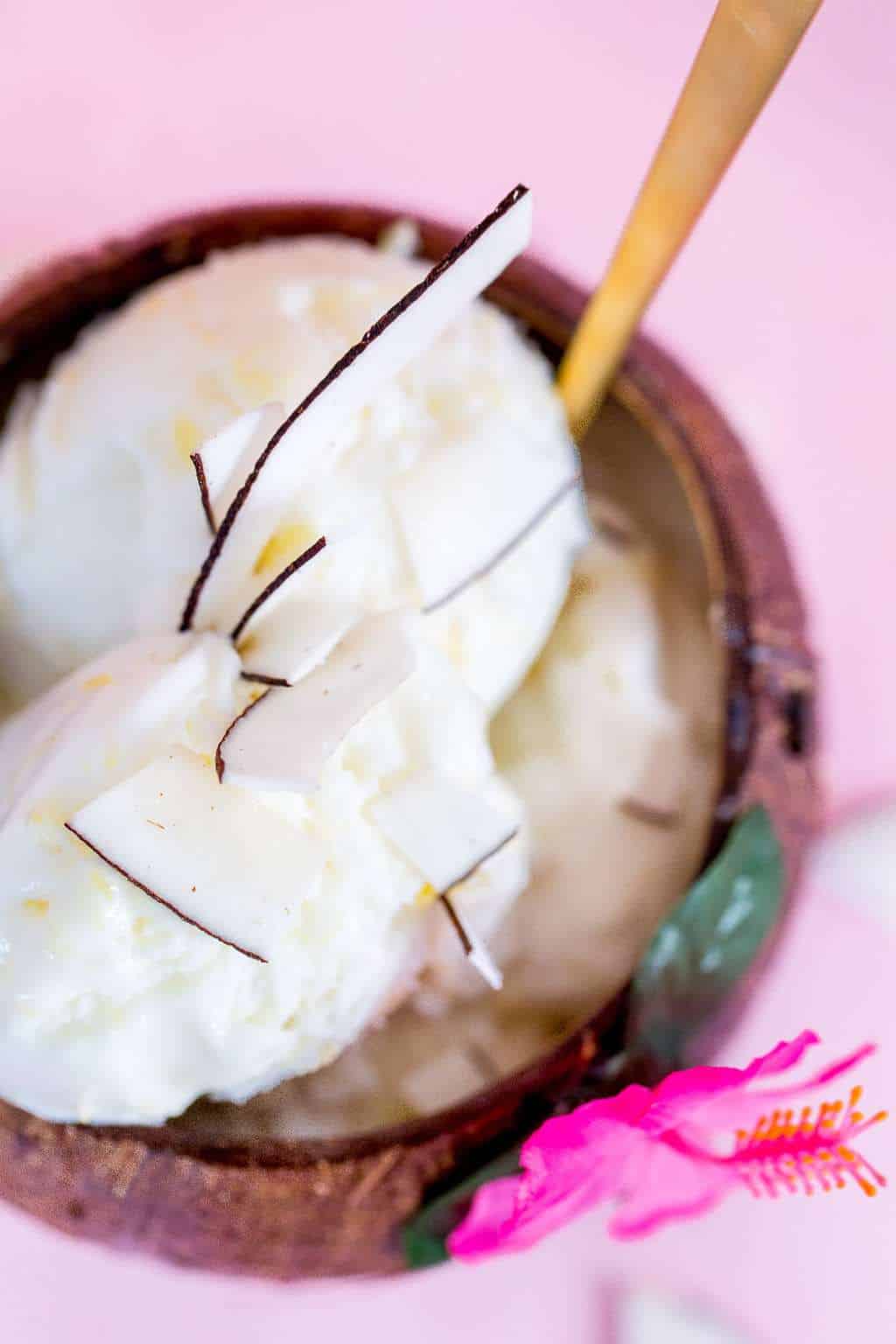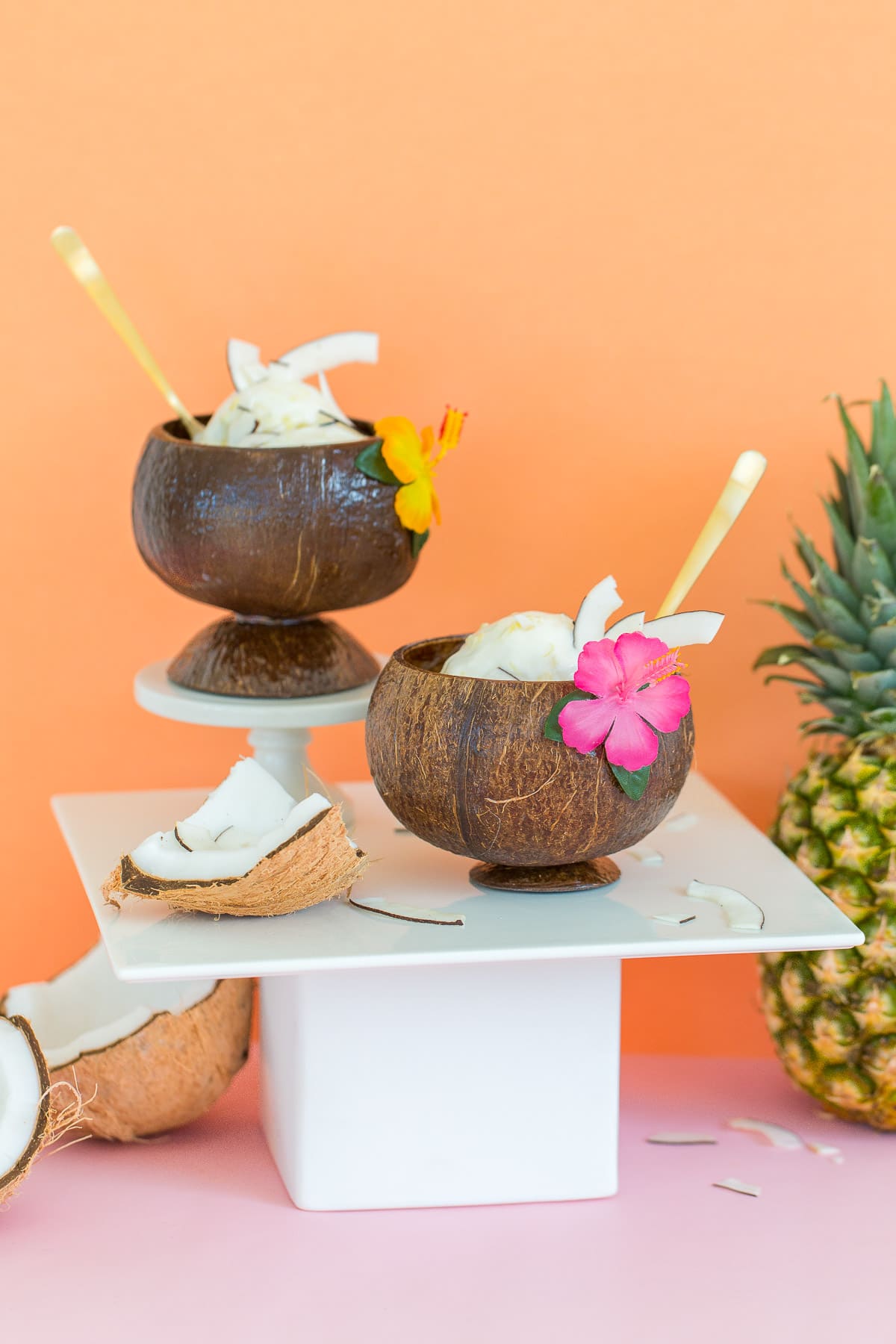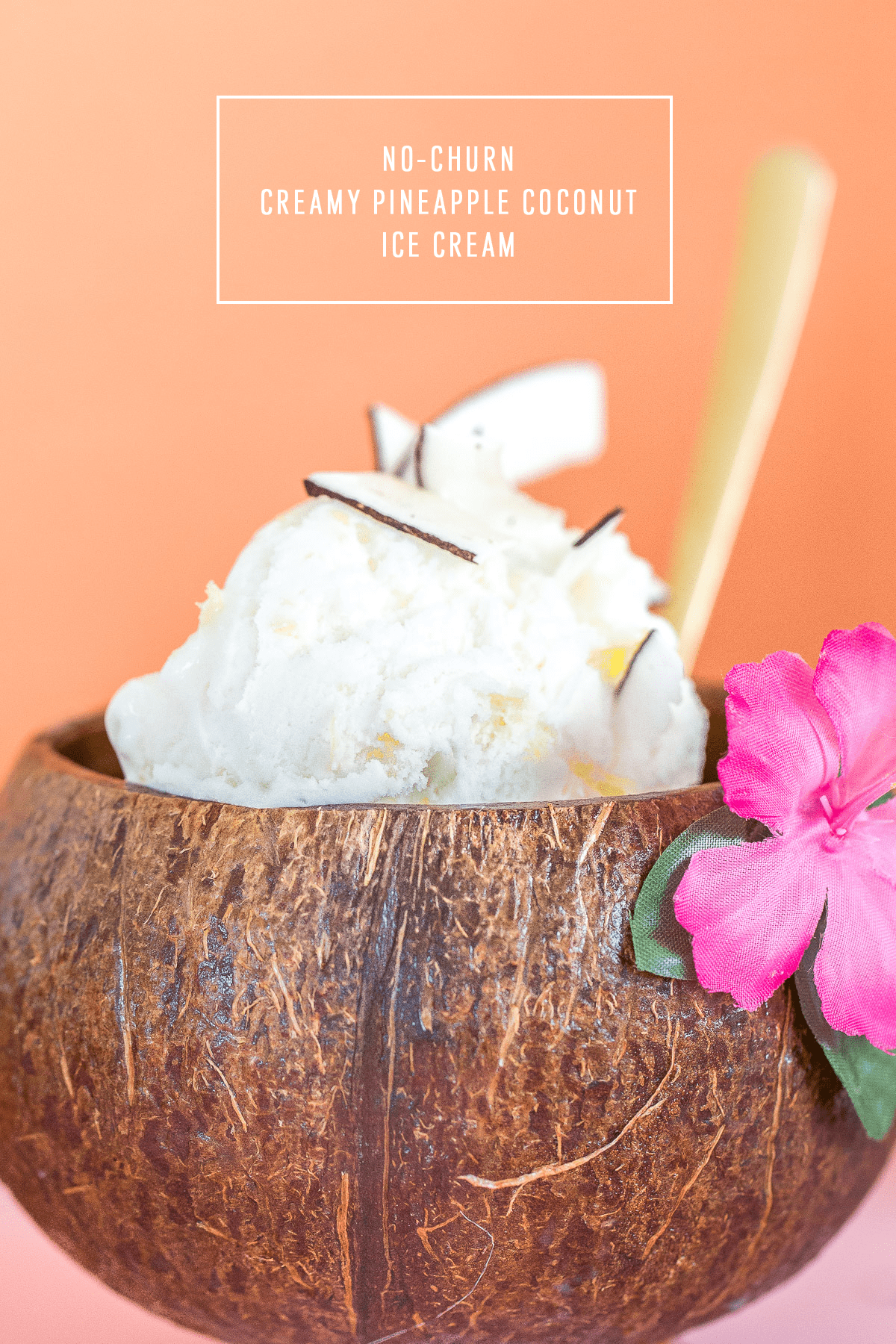 We've had so much fun putting together these Poolside Cool Summer inspirations for you guys, and I hope you love them as much as we do! Be sure to tag #sugarandcloth and #mysugarandcloth on social media so we can follow along with your DIY's, too!
And a big thank you to BIC® Soleil Shine™ for partnering with us to bring this pool coolness to you!