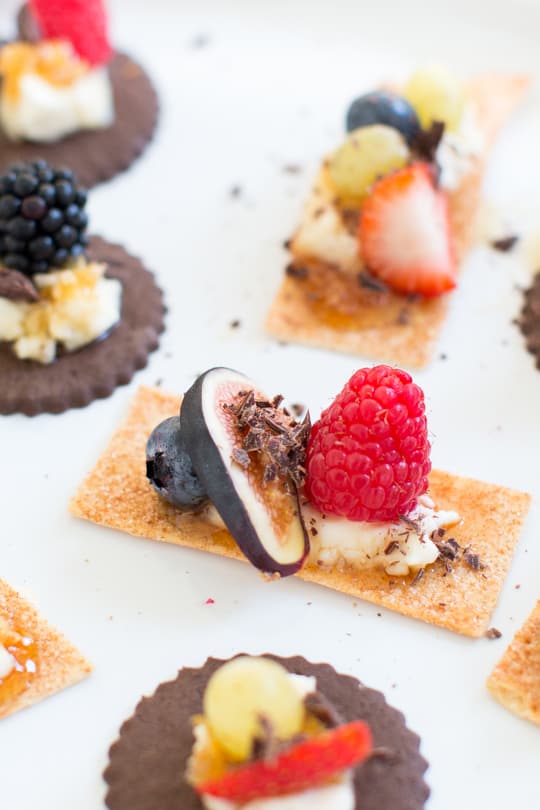 photos by Jared Smith
If there is a hobby that I've always, always excelled at, that is snacking (you totally thought I was going to say DIY'ing, didn't you?!). Oh no, snacking is where I really come alive, my friends, but every now and then I like to reinvent the wheel a bit. Not to seem snooty, but I believe I may have just concocted your newest favorite snack thanks to a little food ingenuity, the deliciousness that is The Laughing Cow® spreadable cheeses, and a serious craving for something sweet (but not too sweet) during my most recent Netflix marathon. I present to you: Dessert cheese and crackers.
That's right, we can all now take a moment of silence to ask ourselves why we've never thought of this before. It's also the perfect dessert to whip together for entertaining since it's… literally as simple as cheese on crackers. It only gets better when you consider it's a far more unique option than the usual go-to's, plus the individual wedges help give your free-spirited late night portion control a second thought!…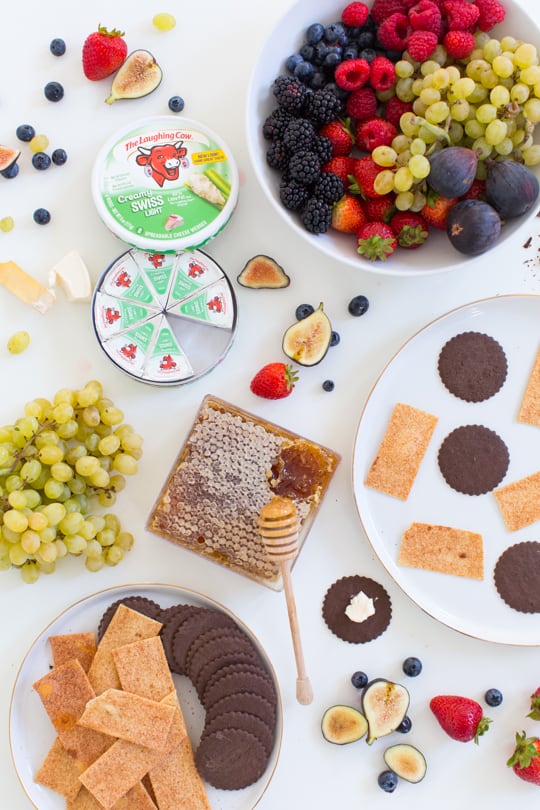 Ingredients:
Cinnamon sugar and chocolate crackers (or graham crackers!)
Fresh honey
Fresh fruit
Chocolate shavings (optional)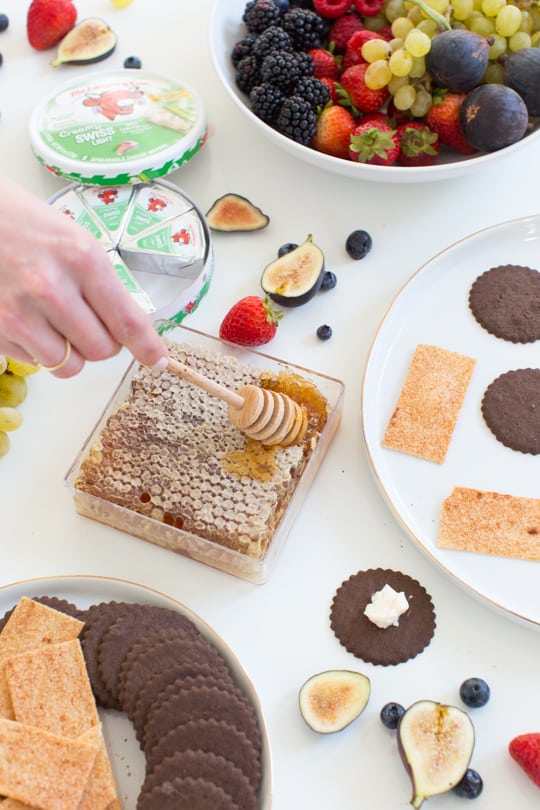 You literally can't mess these up, all you have to do is spread a bit of the cheese on your cracker base, drizzle it with a healthy dab of honey, and then top with your favorite fruits.
If you're realllllly the extra sweet tooth type, you can even mix in a little powdered sugar with the cheese to make sure it's just right!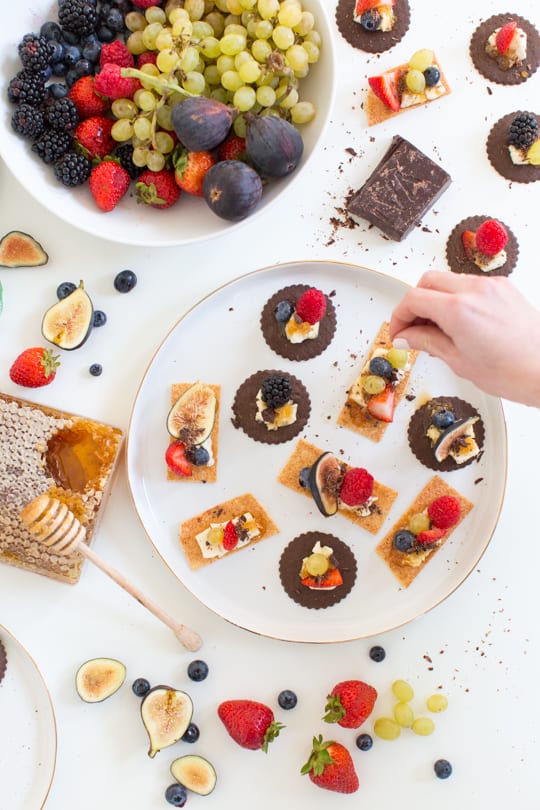 If you're going for that added touch of "this looks like a five star meal" look, than you can top them off with fresh milk chocolate or dark chocolate shavings for that extra detail and sweetness.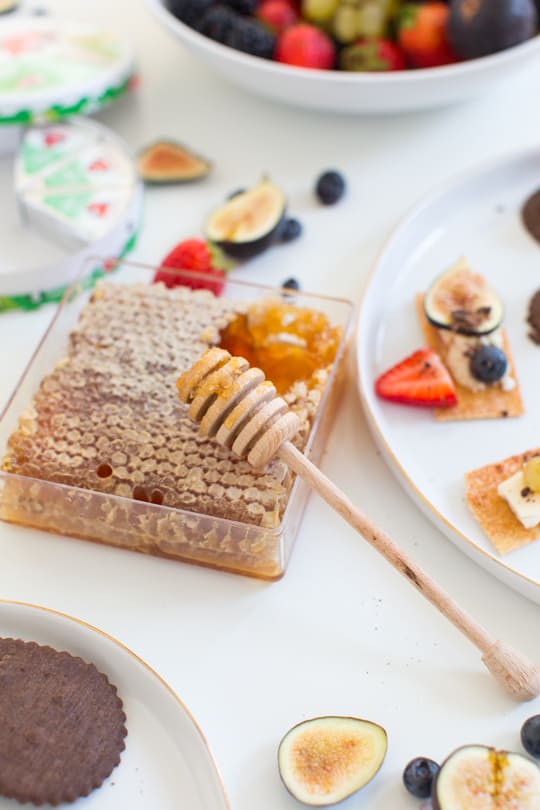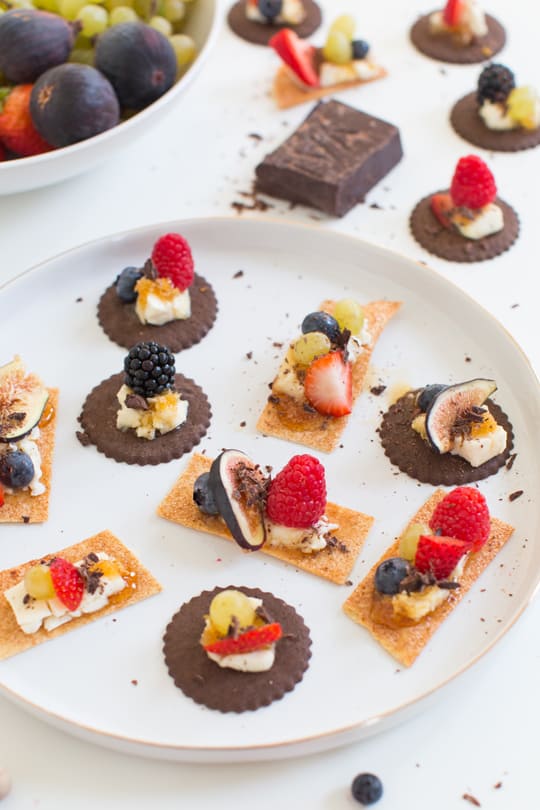 It really doesn't get much easier than that, does it?! Go ahead and pin these for your next impromptu Netflix date or last minute dinner as a no-sweat dessert you can always make. It also doesn't hurt that you can double duty The Laughing Cow cheeses for your appetizers, too.
This post is made possible by The Laughing Cow® . Thanks so much for supporting the brands that keep bigger and better DIY's and even sweeter sweets coming straight to your inbox everyday!