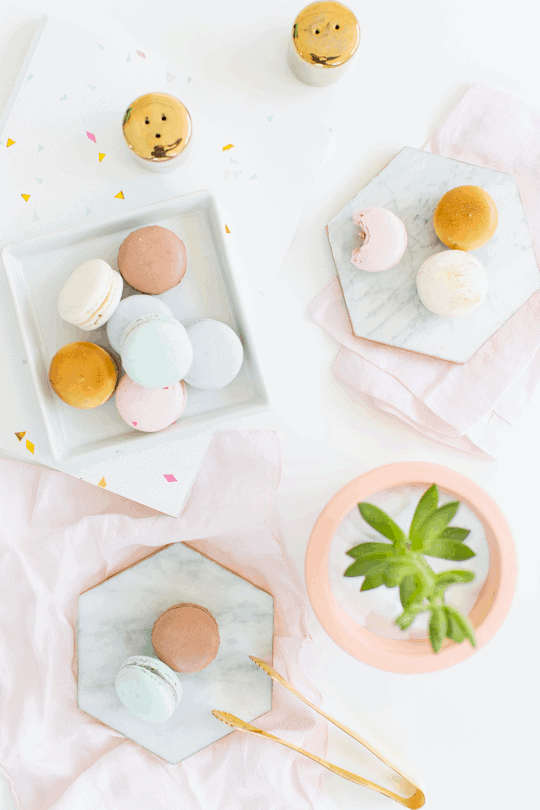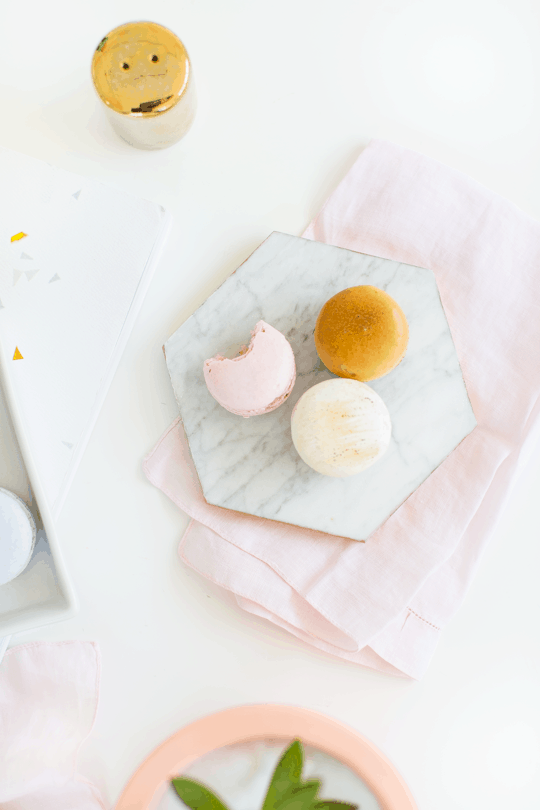 You know me, I'm all about a good budget friendly home decor project, and these DIY gilded marble hexagon serving boards are seriously budget friendly compared to their name brand cousins. I found these gems and couldn't decide what to do with them because I wanted to just make marble hexagon everything, but for now I'm settling with simple serve-ware to help you prep for your upcoming dinner parties and Spring soirees. You are going to have those soon, right? Someone please invite me, I'm super over dusk at 5pm!
Now back on track, these literally take all of five seconds to make, and you can skip the gilded edges and just them unaltered marble, or go bold with pops of color. Totally up to you, but either way, the tiles themselves cost less than $4, so you'll be winning regardless! I think they're so cute as dessert plates, but they'd double as great place cards for guests to keep as party favors, too!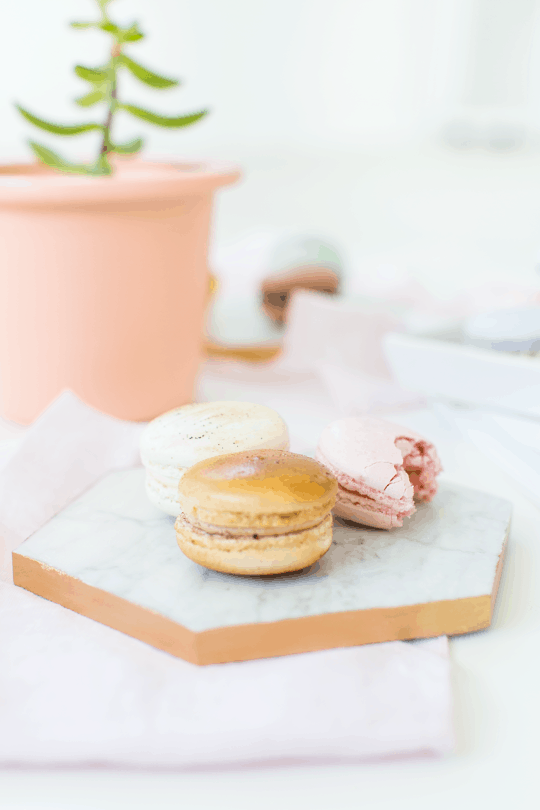 Materials:
Liquid gold leaf and brush with painter's tape (optional only for colored edges)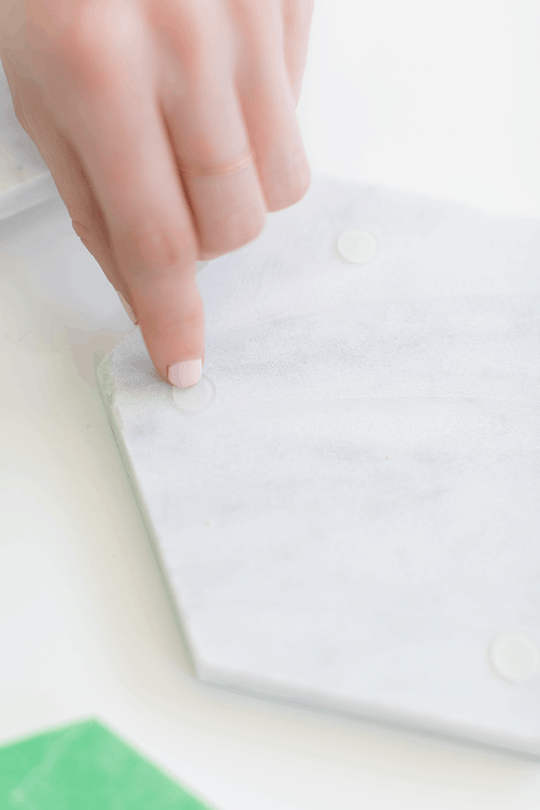 If you're planning to go au natural with your color scheme, literally all you'll have to do for this DIY project is stick the little adhesive bumpers to the back and you're all set! The stones come polished so be sure to stick them to the unpolished backside.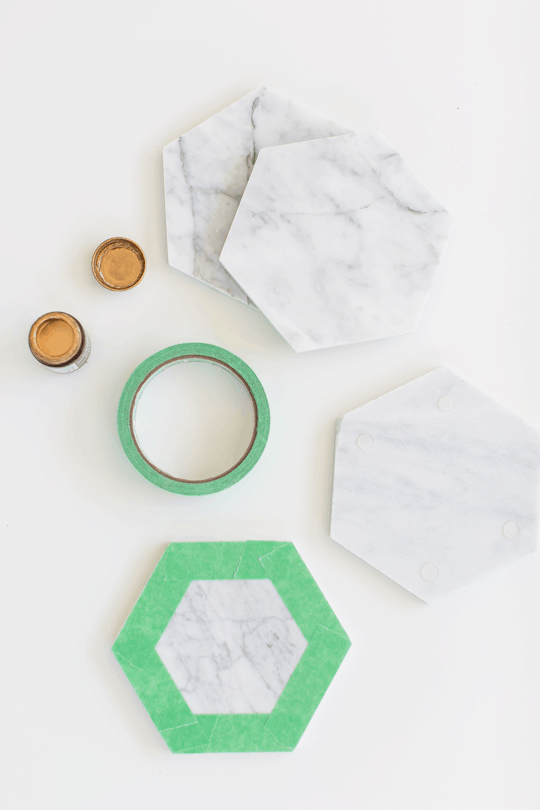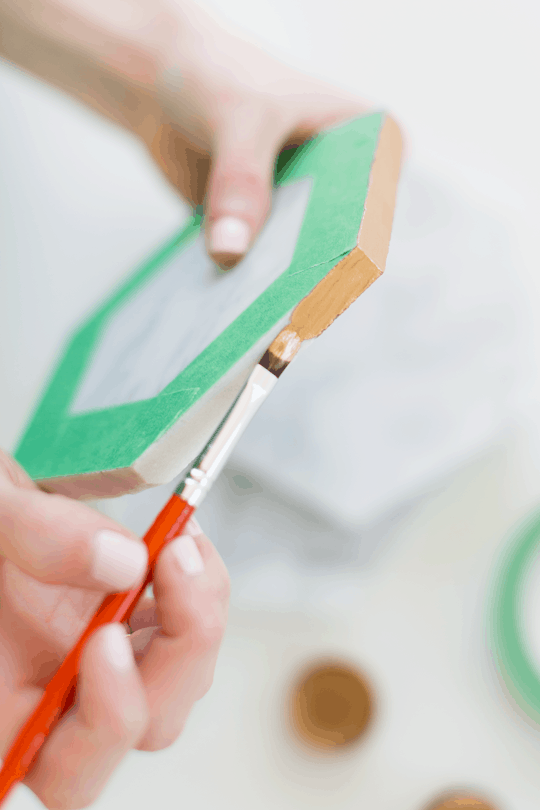 If you are coloring the edges, use painter's tape on the top polished side to make sure you're paint had nice, clean lines around the edges. Brush on your color of choice and let dry completely.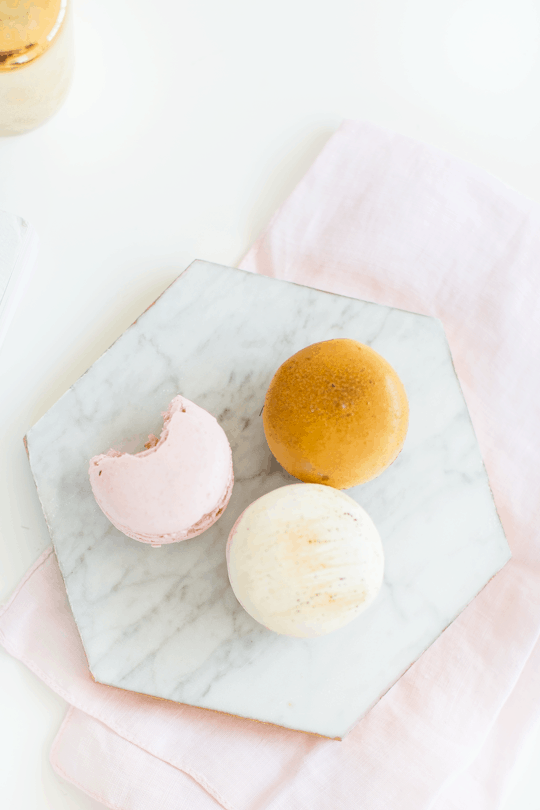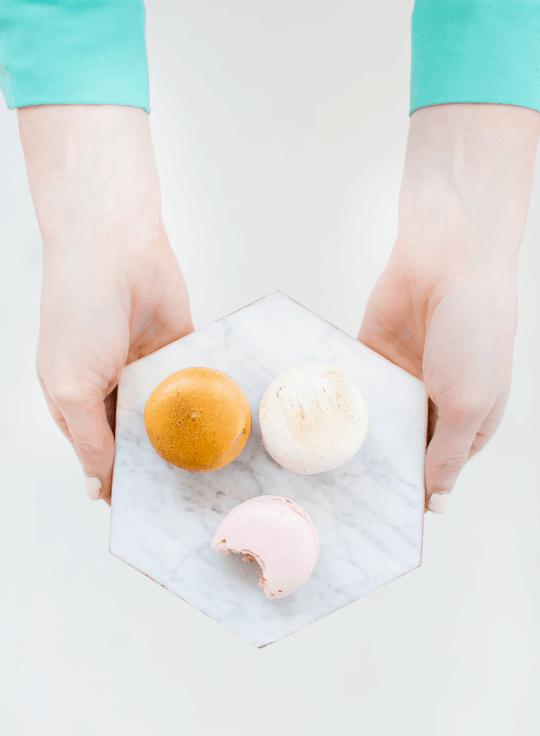 Keep in mind the tiles will be hand wash only wether gilding the edges or not, so bare in mind you're after party clean-up to do list!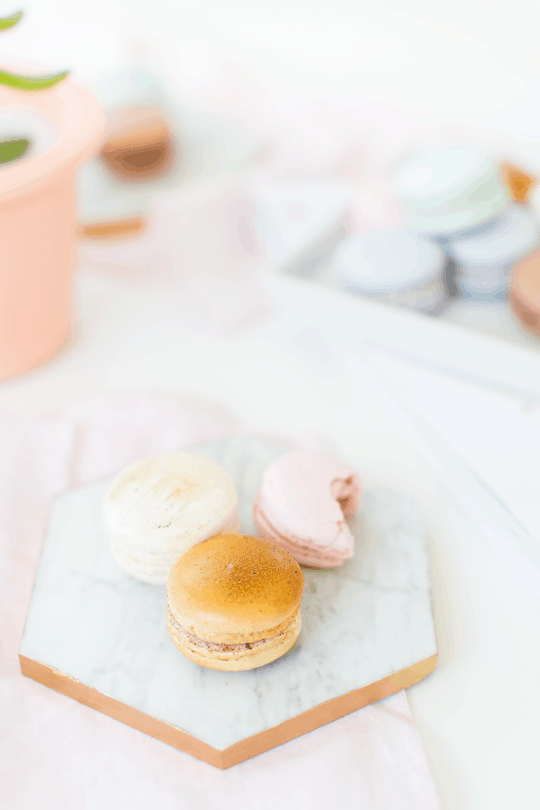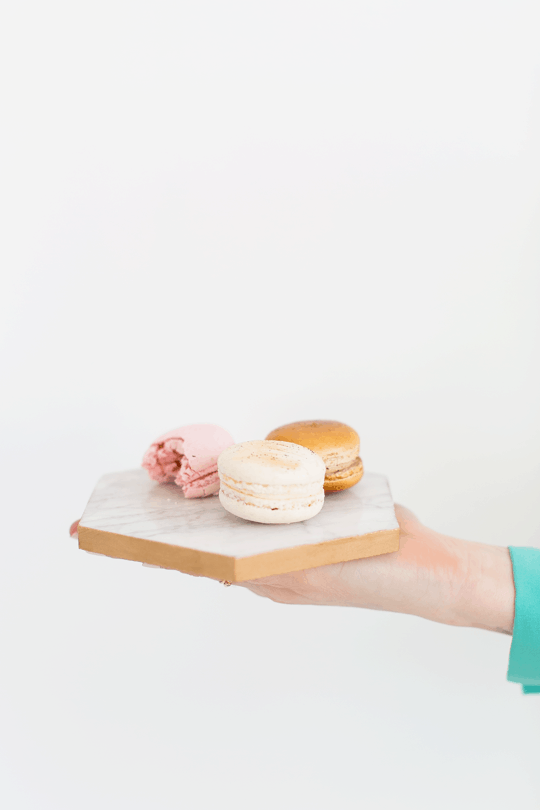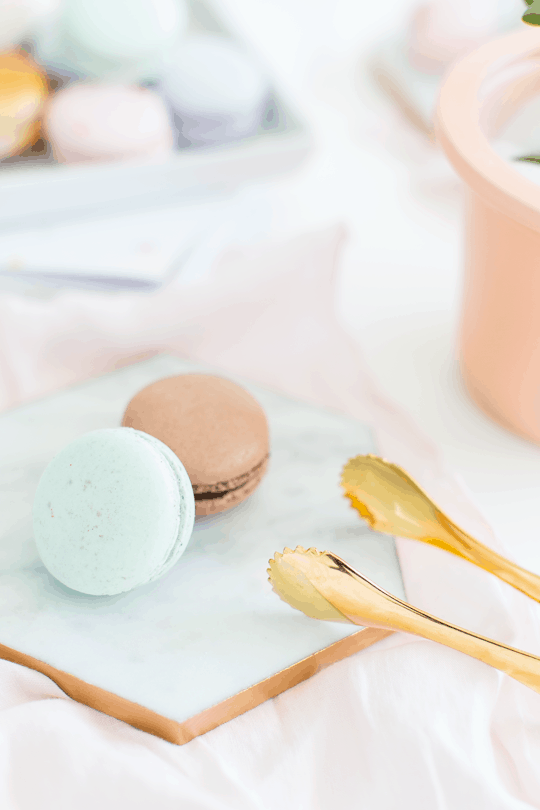 I think they're the cutest little dinner party addition, and for under $4 they're totally worth the investment to be reused on multiple occasions!
You'd be getting off a bit too easy if I didn't milk these babies for a few more home decor projects, so go ahead and buy yours now for next week's version!