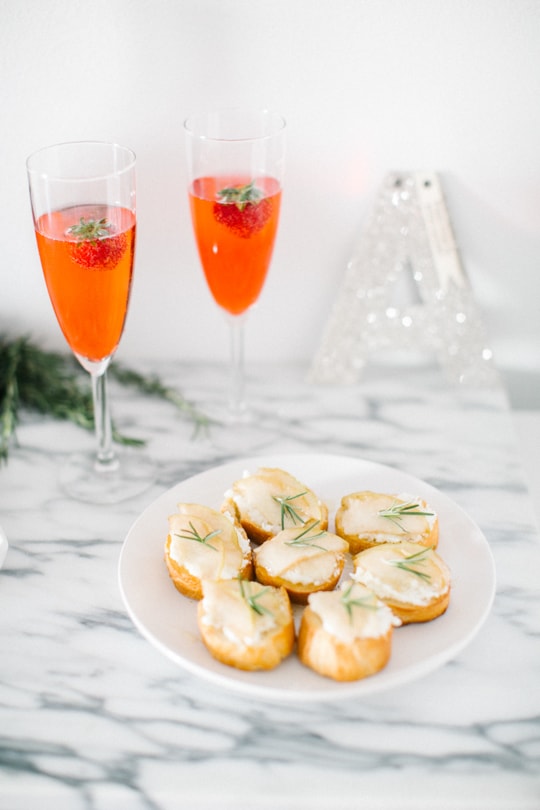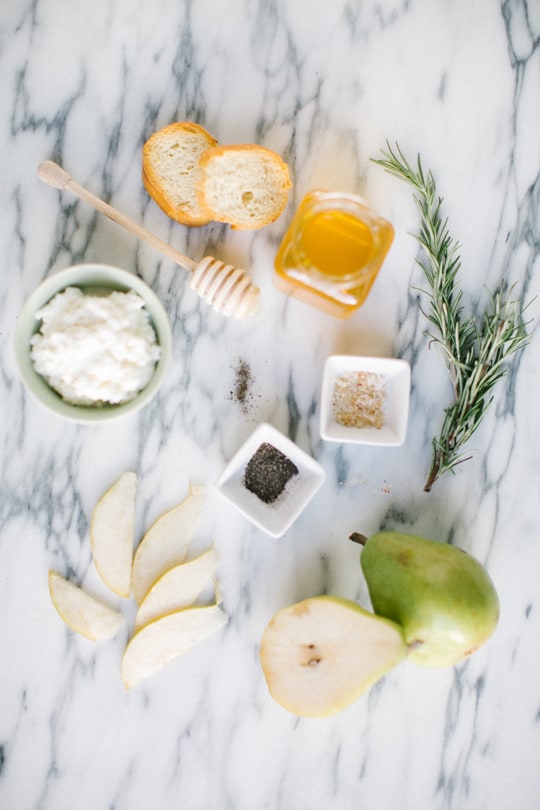 I love recipes that are quick but pack a big punch. I'm just totally not the type to slave over something just for them to be eaten up 10 minutes later (unless it's dessert, then I slave away). On the other hand, I don't need to tell how obsessed I am with presentation, and this honey pear and ricotta crostini recipe is the perfect mix of both, especially as a holiday party finger food!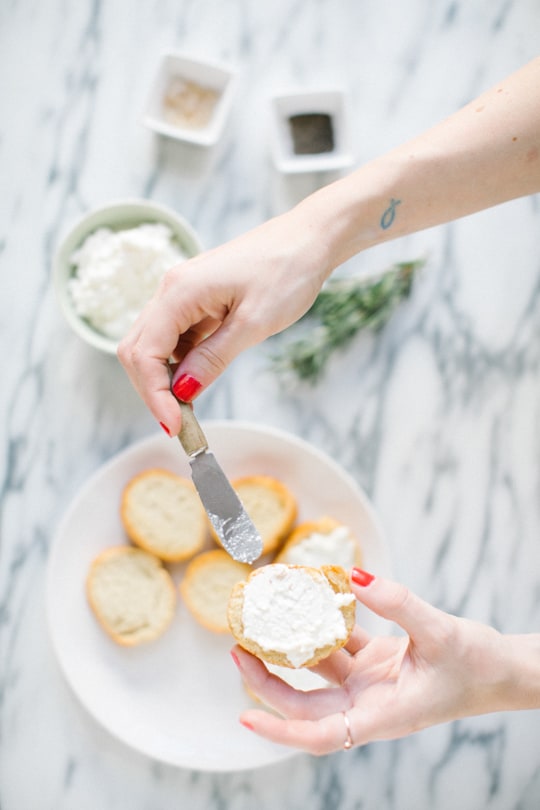 Ingredients:
1 1/4 cups ricotta cheese
Pear slices
Coarse salt and ground pepper
Honey
Rosemary
Baguette
Divide ricotta cheese among slices of toasted baguette (only toast long enough to brown them a bit).
Next, top each piece with several ripe pear slices and season with a pinch of salt and pepper and drizzle each with honey.
Add a tiny sprig of rosemary to the top to garnish, they're ready to serve! As a tip: drizzle your pear slices with a squeeze of lemon to keep the from browning while they're on display.
All photos by Kimberly Chau Photography, post in association with and recipe adapted from Martha Stewart Living