It's not the holiday season if you haven't had a healthy dose of peppermint chocolate bark, right? Weirdly enough, I, Alyssa, wasn't always a fan of it, but now I can't get enough. I'll eat it plain or put it on just about anything: ice cream, popcorn, pancakes. You name it, I'll eat it with peppermint bark. Case in point- this peppermint bark cannoli recipe.
Cannoli are one of those simple desserts that don't need many ingredients to make them taste good. But then again, a little jazzing up never hurt anybody! So, with the holidays and peppermint bark on the brain, jazzing up a cannoli is exactly what I did. While the results look super festive and fancy, I promise they're as simple to make as dipping pre-made shells in chocolate and crushed bark, whipping up a ricotta mixture (which turns the prettiest shade of pink thanks to the peppermint in the bark) and then piping the mixture into the shells.
If you're looking for a Christmas cookie that is as easy to make as it is to eat, then these peppermint bark cannoli are definitely for you!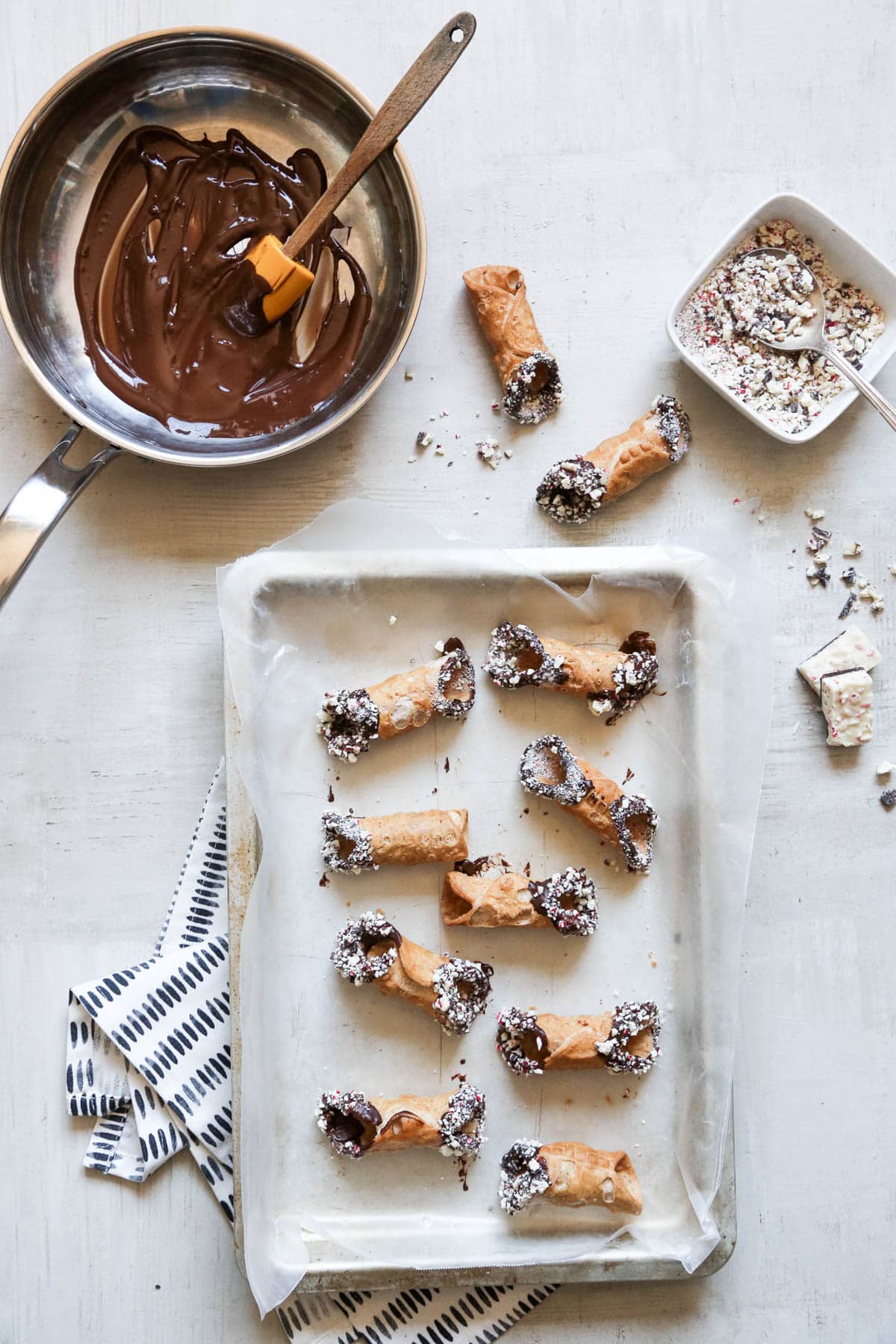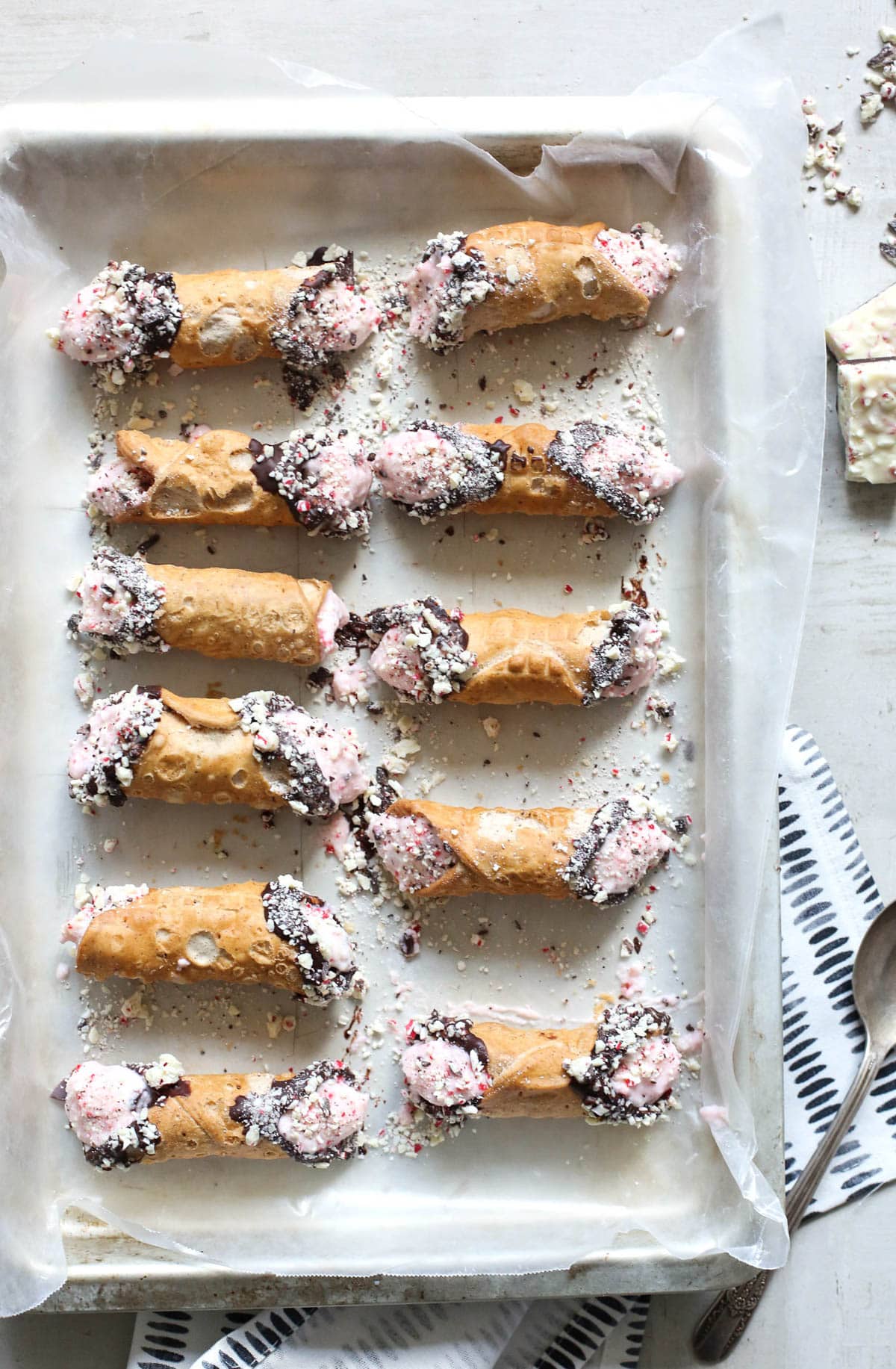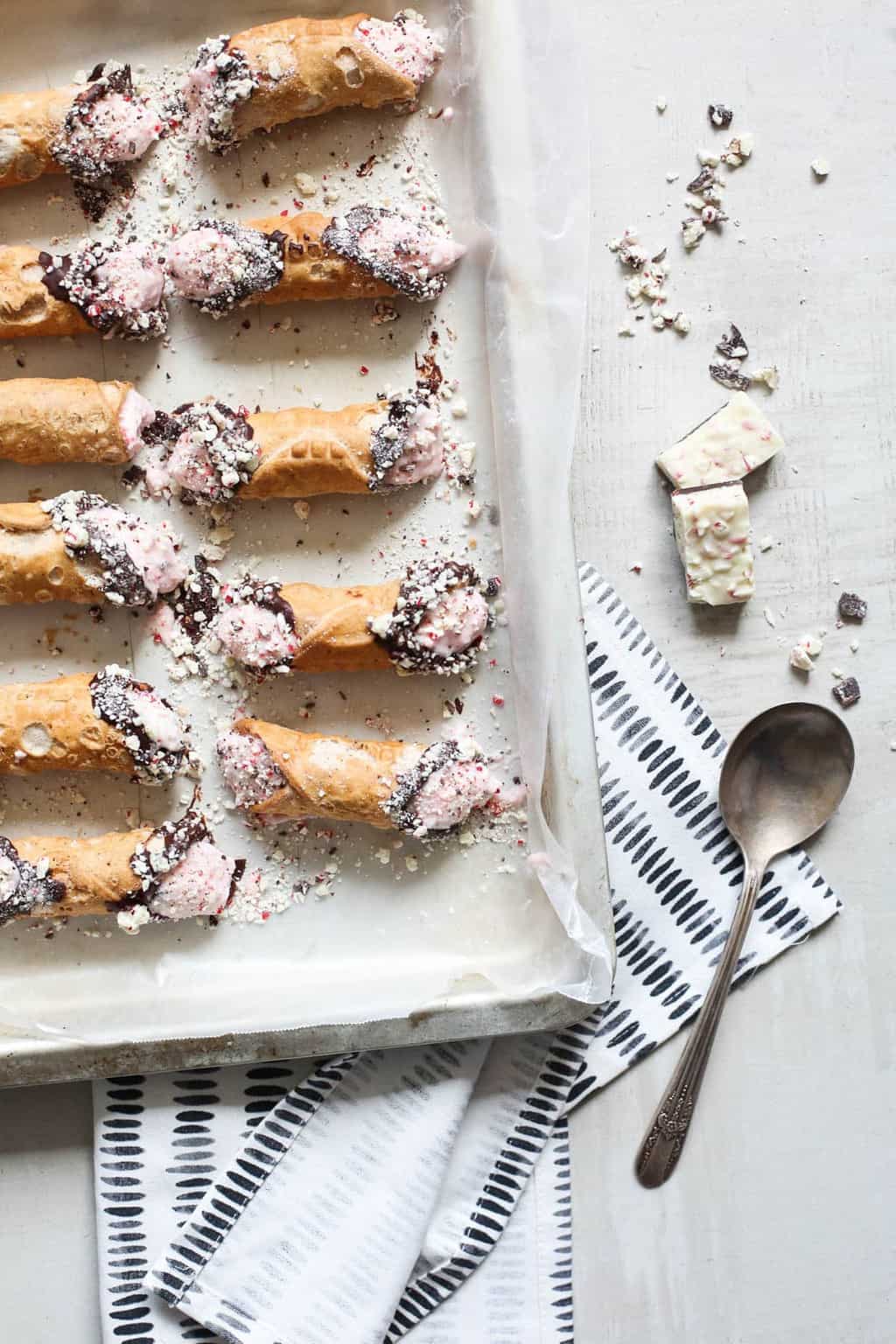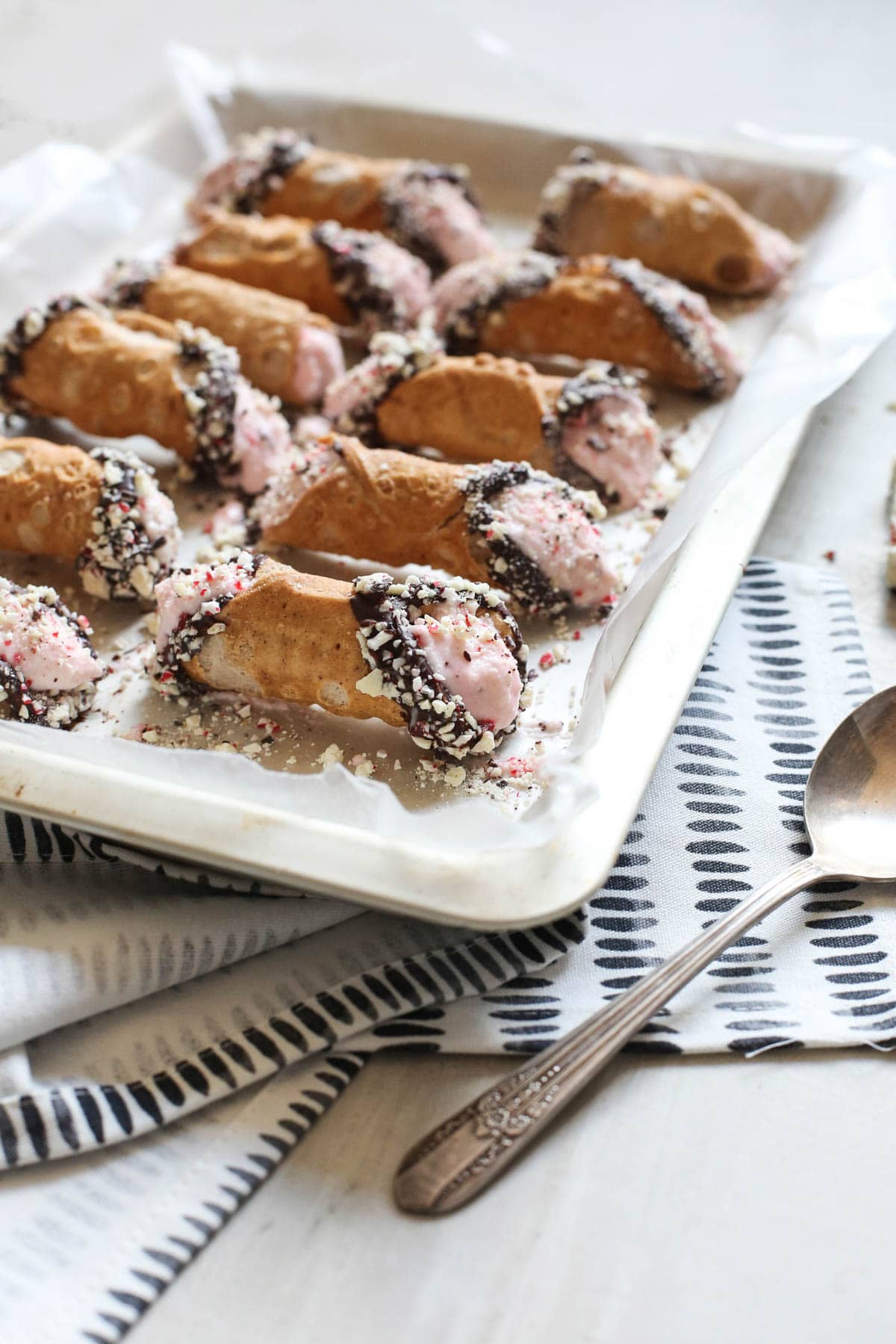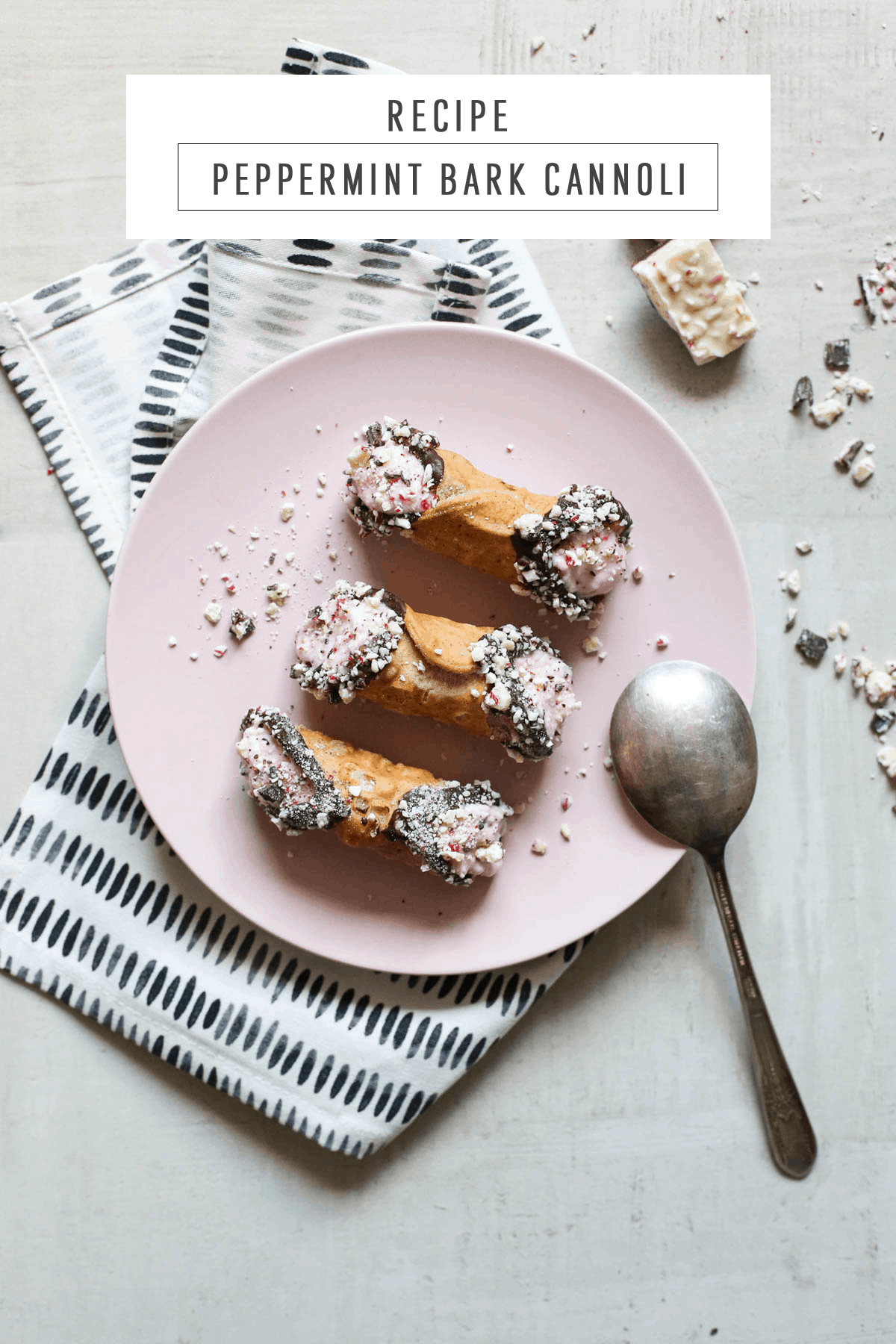 These babies are perfect to enjoy with friends, bring to a cookie exchange party or nibble on with a holiday movie! If you just so happen to have any leftovers, keep them safe in an airtight container in the refrigerator.
Are you a fan of peppermint bark? If you're not, these cannoli may just change your mind!
Alyssa Ponticello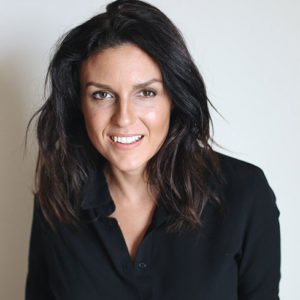 Alyssa Ponticello is an LA-based content creator and the founder + creative director of Runway Chef.
She adores the beach, has an unhealthy obsession with striped shirts, loves a good margarita and has a fierce sweet tooth. When she's not working, she can usually be found planning her next meal, her next outfit or her next getaway.