photos by Jared Smith
The only thing better than putting a holiday spin on a well-loved recipe, is when it also gives back to those not quite as fortunate. Especially during the holidays! We've teamed up with Seattle Chocolates (who's donating a serving of food to someone in need for every chocolate bar sold!) to put our spin on the classic s'mores with this Christmas cookie s'mores recipe that is SO GOOD. Not that anything covered in melted Christmas cookie chocolate could be bad, but you know.
I also got a little frisky with my truffle bar choices and tried out a hot buttered rum s'more, too, but I'll ease you into this sugary delight gently…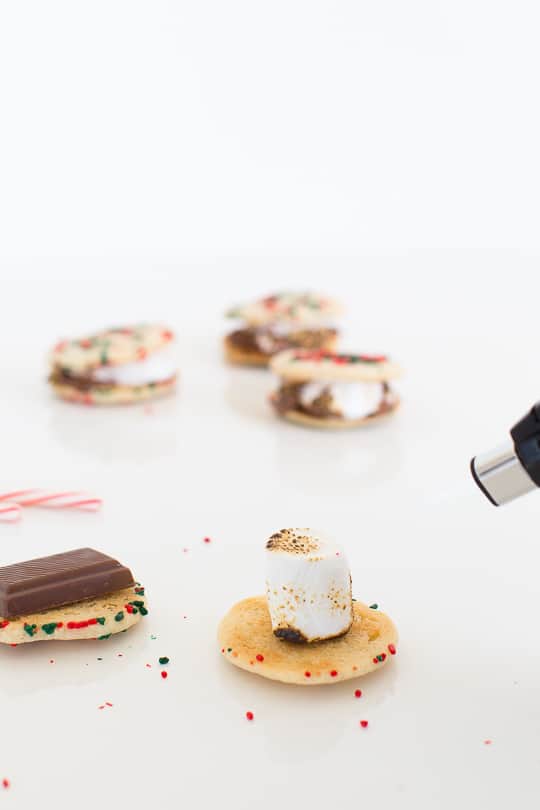 You can make this just like your tried and true s'mores staples, with the only difference being this time we're sandwiching them between peppermint sugar cookies with Christmas cookie chocolates.
Depending on how dedicated you like to be to this whole holiday thing, you can roast marshmallows on an open fire the traditional way, or you can grill the whole sandwich in the oven wrapped in tin foil for some gooey deliciousness, too!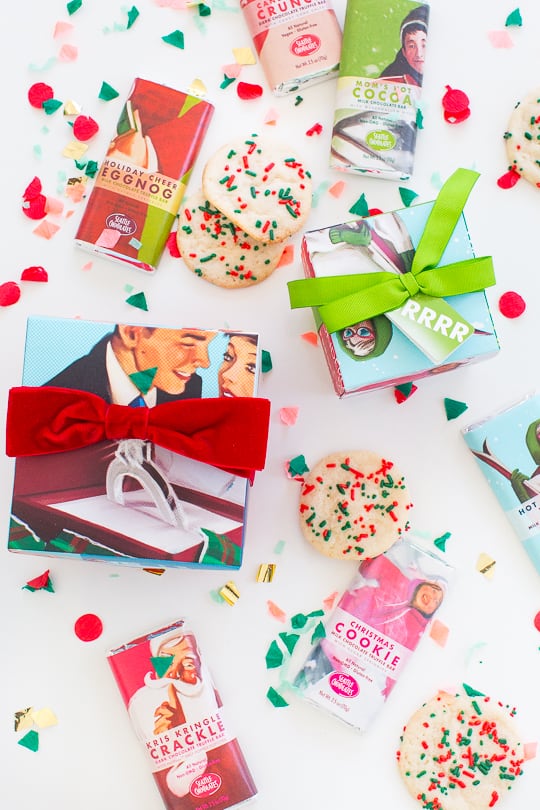 If you're feeling a little adventurous with your chocolate choices, you can try the hot buttered rum s'more too! Make it the same way as the sugar cookie version, but use shortbread cookies and the hot buttered rum truffle bar instead.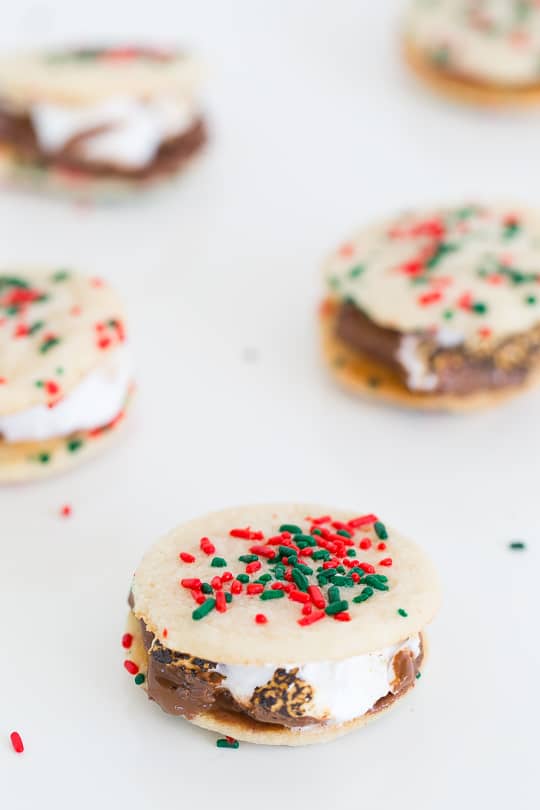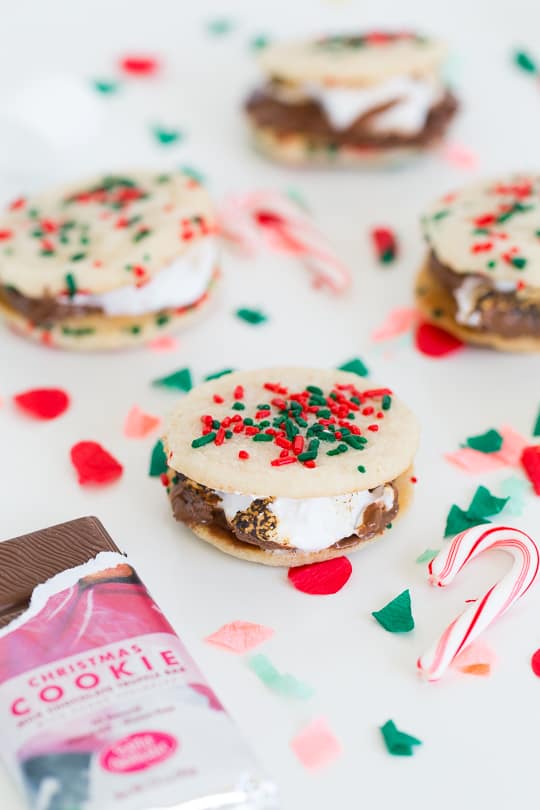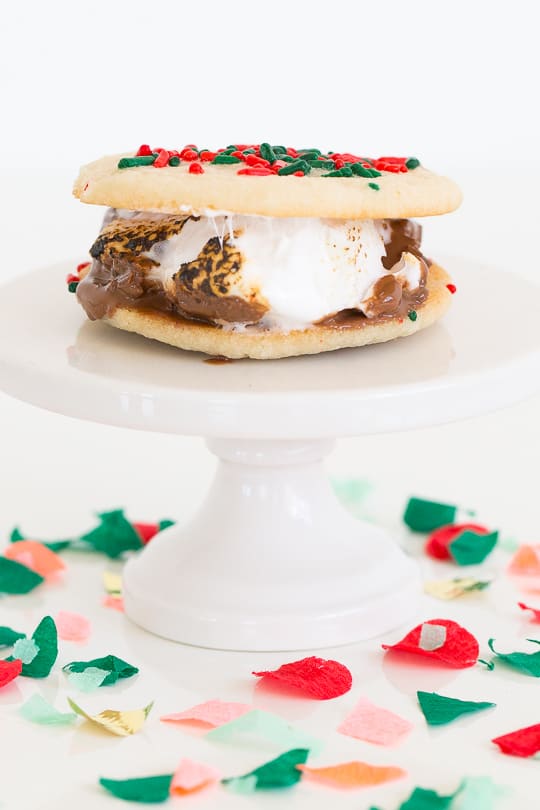 And if you guys love this sugary treat as much as we do, feel free to share it! Seattle Chocolates is donating a serving of food for every posts or shares using #chocolategives through the end of the year. They've already provided 687,000 servings so far! Now that's what they mean when they talk about gifting for the holidays, am I right?
Of course, I'm also just trying to help you guys out with a little extra holiday indulgence before the New Year's resolutions start rolling around. We have another s'more party coming at you soon, so be sure to let us know some of your favorite versions to try out before then!
This post is made possible by Seattle Chocolates. Thank you for supporting the brands we love that keep bigger and better DIY's and even sweeter sweets coming straight to your inbox!