Chocolate chip, shortbread, sugar cookies – you can't fault the all-time favorites.  Yet, sometimes it's good to get out of the "always-baking-the-same-thing" rut and try something different and new. And that is exactly what these Chocolate Peanut Butter Stuffed Cookies are! A classic flavor combination with a twist…
Instead of a standard chocolate cookie with peanut butter chips, I, Rebecca, added a peanut butter filling tucked inside the cookie dough. While baking, the filling spreads into a thin creamy layer so that both flavors are in every bite. 
The other twist? The recipe calls for no eggs! So they're a perfect option if you know someone who has an egg allergy…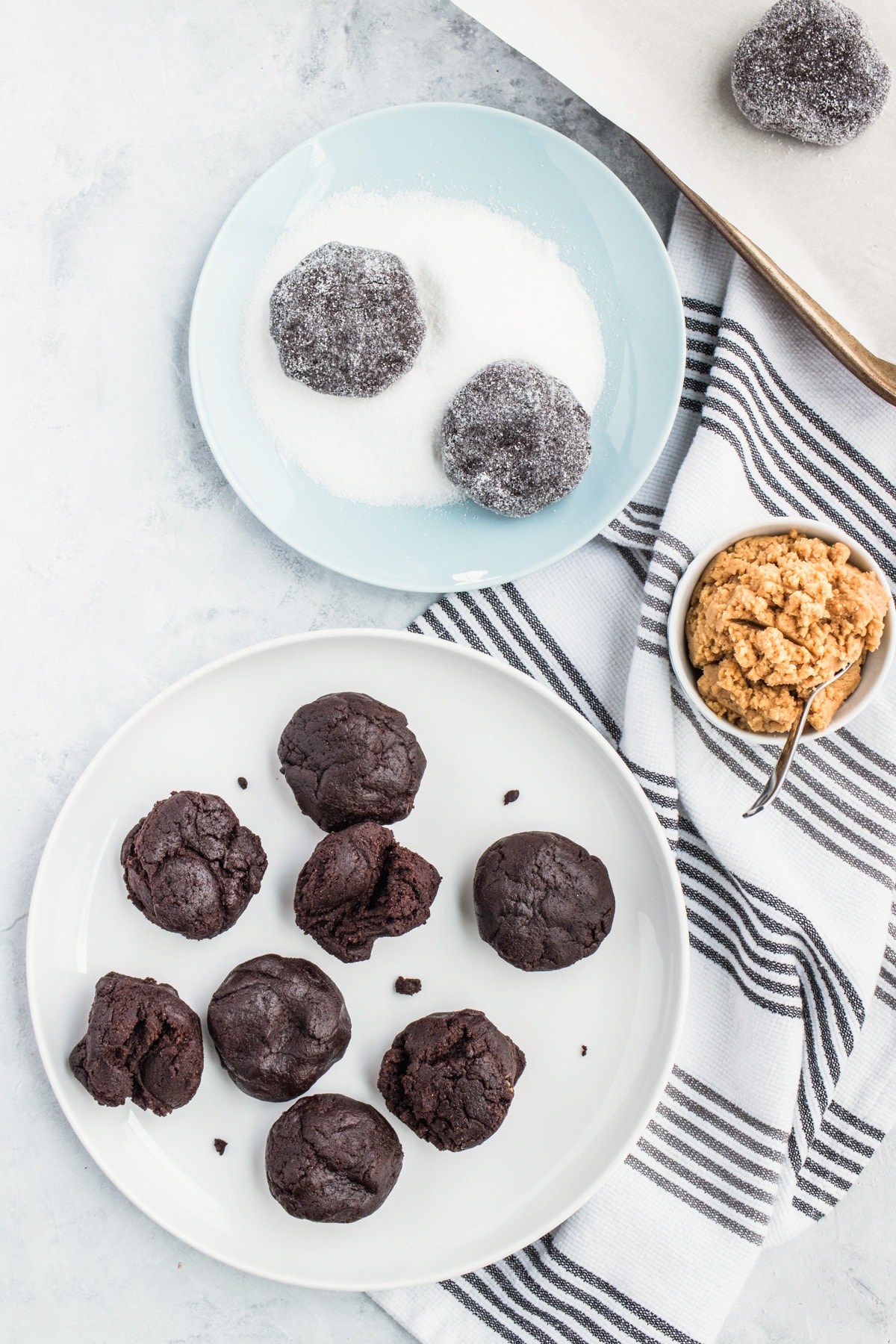 The cookies themselves are soft in the center, with a hint of crispiness around the edges. I dip them in sugar for another element of texture. This gives them a pretty finish in the oven, a bit of sparkle and pizazz.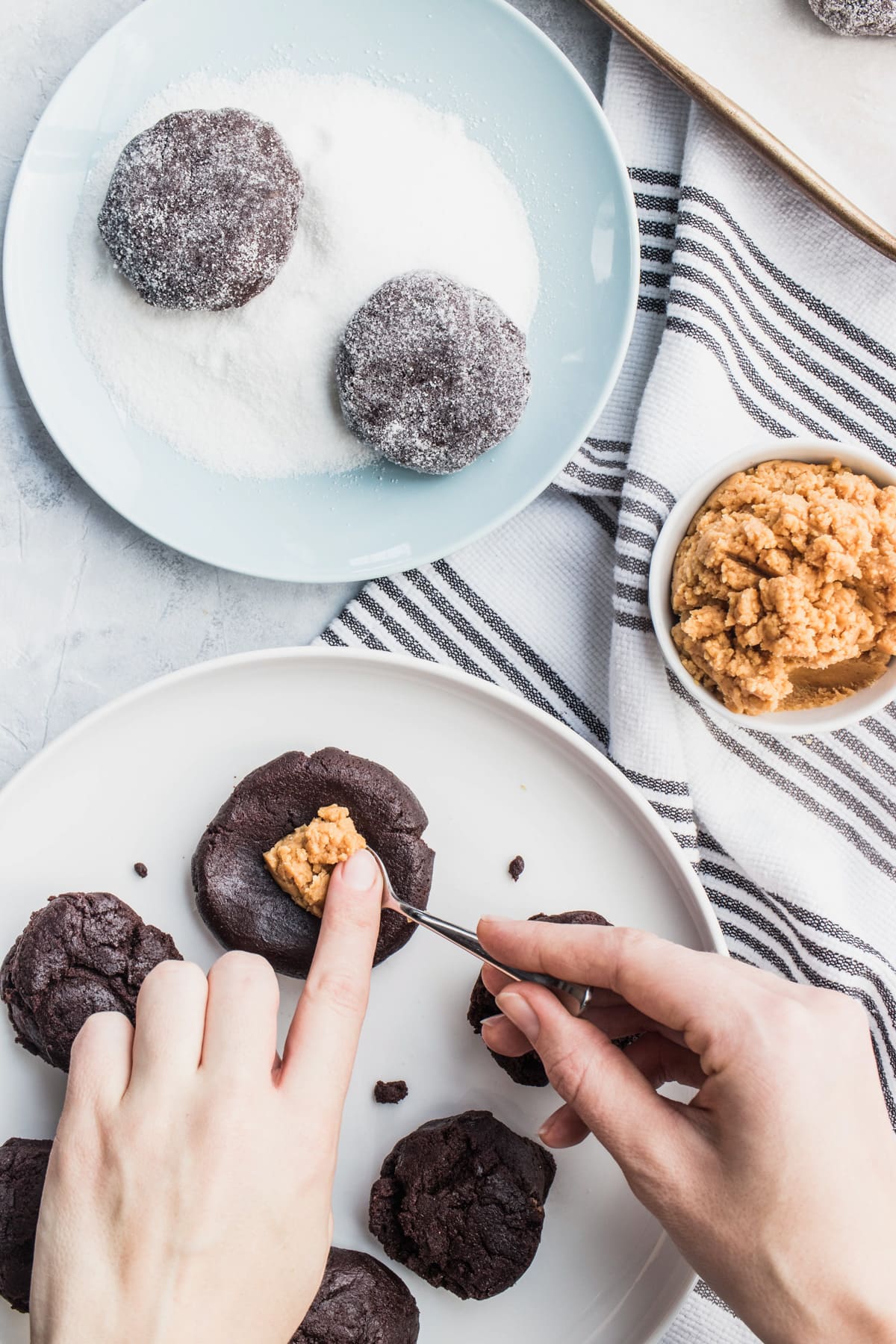 These are really large cookies (which adds to the fun factor) so the recipe makes about 14 cookies. To get  get more from the batch, you could definitely make them smaller in size. Just make sure to decrease the amount of peanut butter used, and cut a couple of minutes from the baking time to keep the chewy, soft center. 
So if you need to change things up in the cookie jar, these Chocolate Peanut Butter Stuffed Cookies are a great way to do it (though you may have to refill it again sooner rather than later)!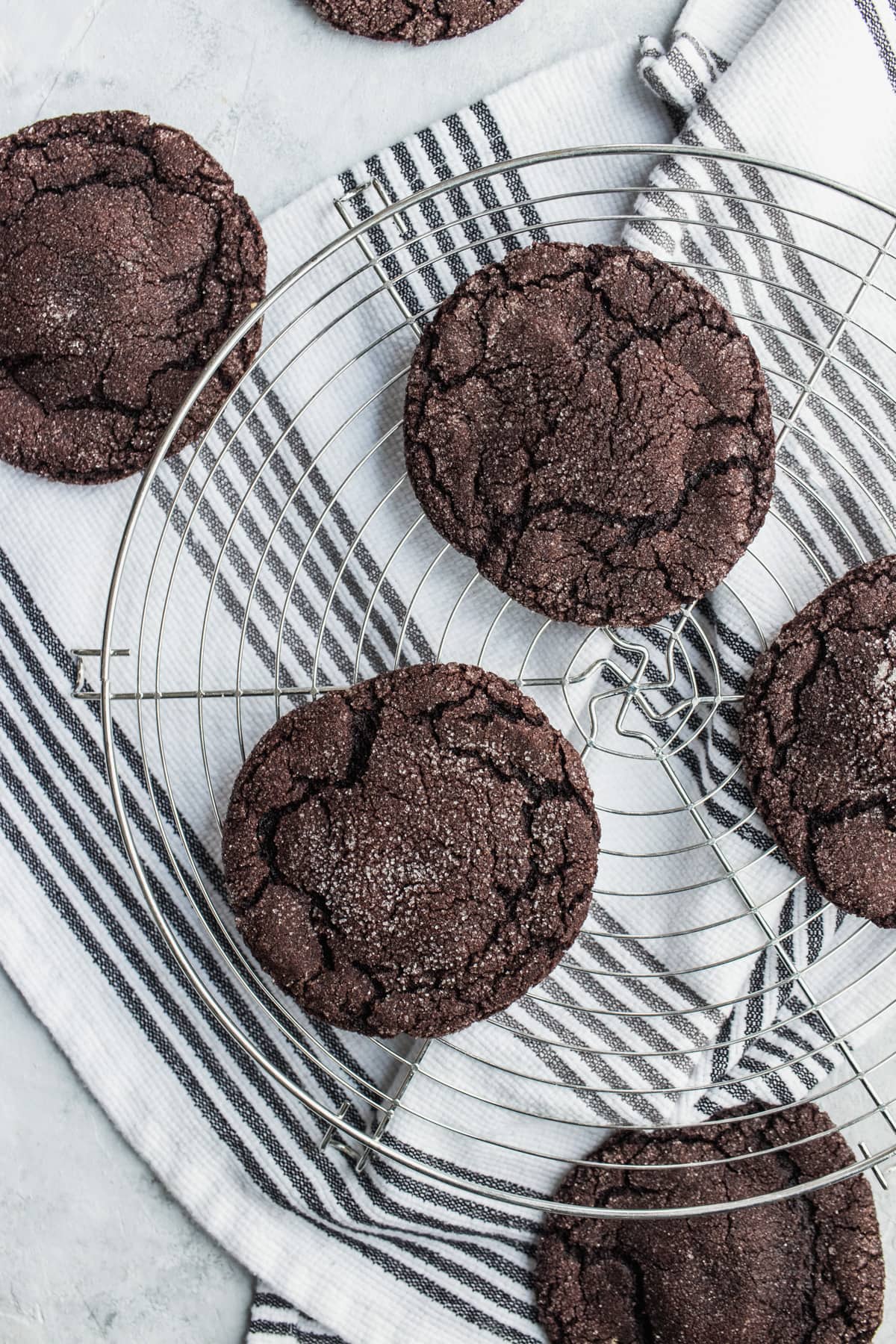 A few other recipes you might love —
Don't forget to share your cookie creation with us on Instagram using the hashtag #sugarandclothloves! We love seeing all of your creations! And if you're looking for more quick and delicious recipes you can find them all right here with a few bites to go along with them!
Rebecca of Good Things Baking Co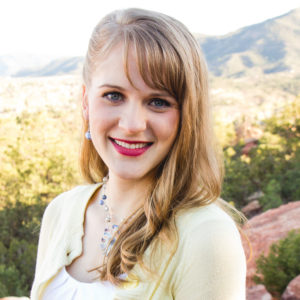 By day she's a crime-fighting, baby wrangling super mom, and by night (and nap-times) she uses her experience cooking for 9 siblings and passion for cookbooks to create the beautiful recipes and photos behind Good Things Baking Co.