In my family, we're all fruit lovers. If there are snacks being handed out, fruit is most likely involved somewhere! But since we can all get bored with eating the same old thing, I like to mix it up a little with dishes like this Apple Yogurt Salad that combines the best of both worlds.
It's so quick and easy to throw together, and healthy to boot. You can add other mixins (like raisins or celery!) to customize it. However, I (Rebecca) like to keep it simple with just cheese cubes and chopped almonds.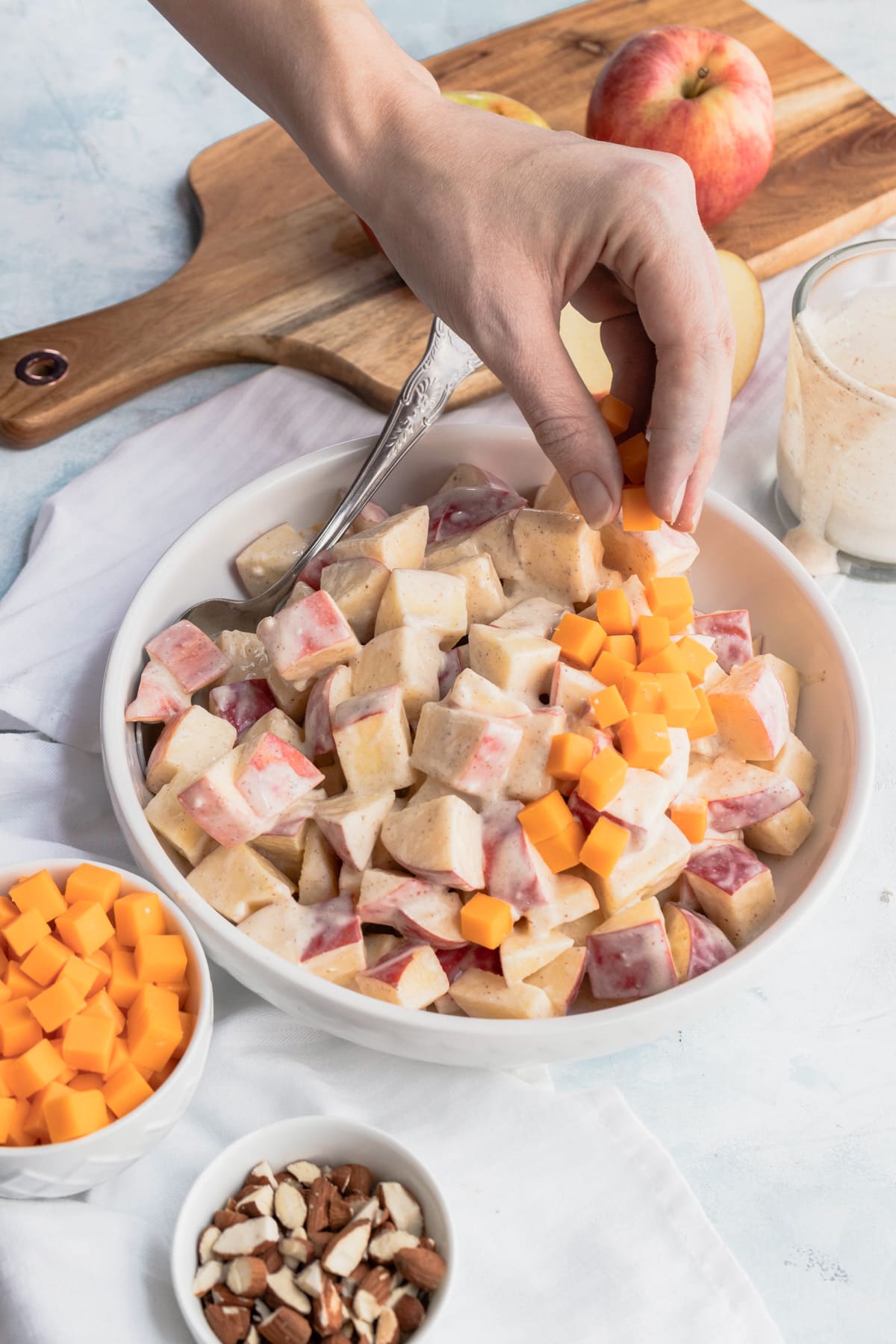 As far as dressing, trust me when I tell you to add vanilla extract to vanilla yogurt. The flavor is so much more fun. Stir in a hint of citrus, add a bit of spice from the cinnamon, and you have something completely magical. It's pretty much my kryptonite…
Apples are something I almost always keep on hand. For this recipe, firm and crisp varieties work best. Mixing different types of apples can give you a nice palette of flavors – something really tart like a Granny Smith can contrast well with something sweeter, like a Gala or Fuji.
Whatever kind apples you go with, if you make this Apple Yogurt Salad, you'll have a winner on your hands.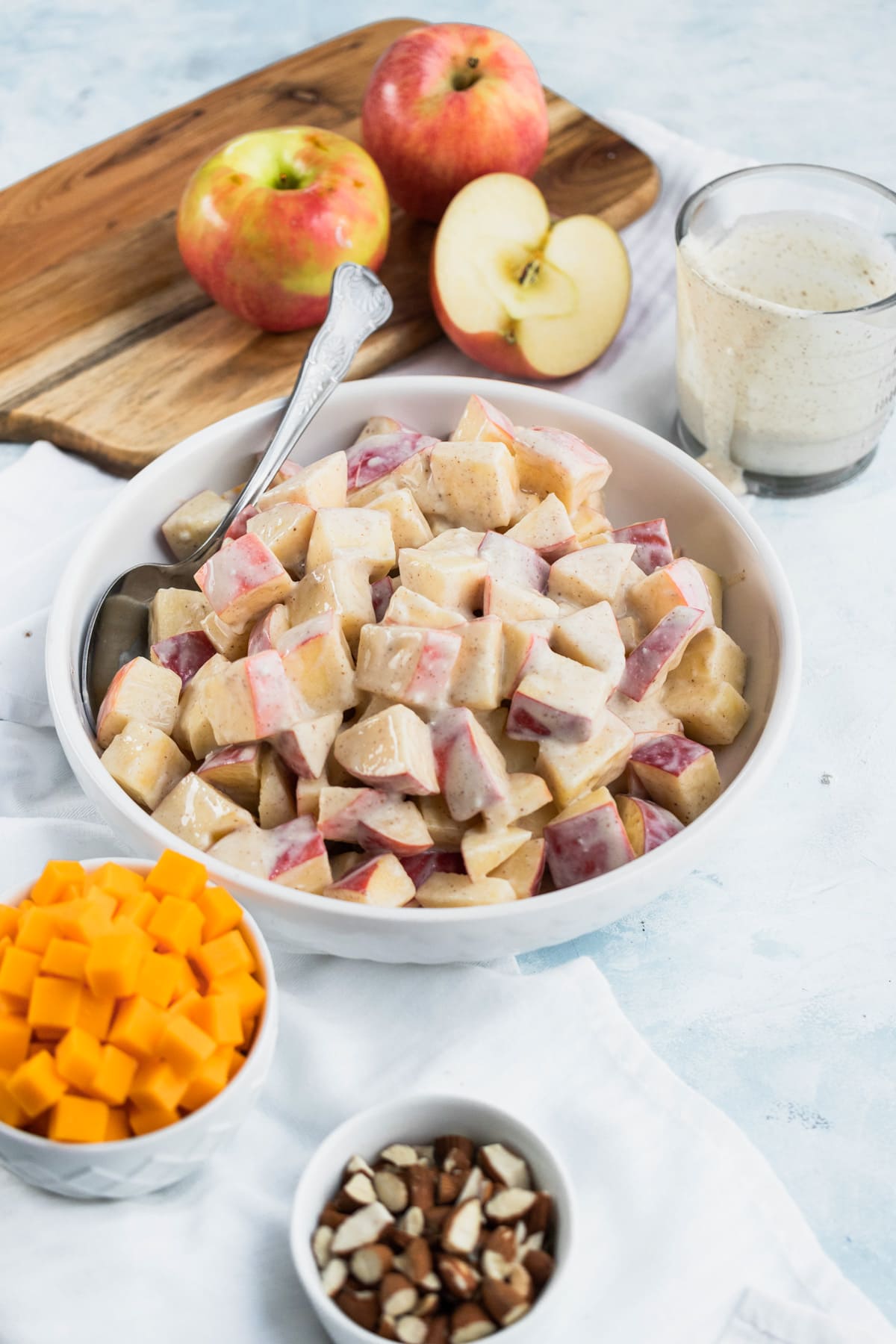 Don't forget to share your salad creation with us on Instagram using the hashtag #sugarandclothloves. We always love seeing all of your creations! And if you're looking for more quick and delicious recipes you can find them all right here with a few bites to go along with them!
Rebecca of Good Things Baking Co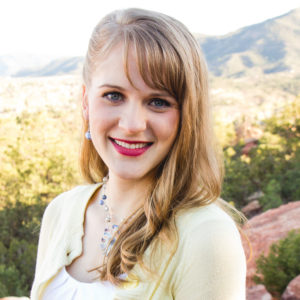 By day she's a crime-fighting, baby wrangling super mom, and by night (and nap-times) she uses her experience cooking for 9 siblings and passion for cookbooks to create the beautiful recipes and photos behind Good Things Baking Co.