Panzanella is usually known as a summer salad, with juicy tomatoes, basil and toasted bread, but this warm winter panzanella salad version may just change your mind. It's filled with hearty croutons, roasted squash, sprouts, jeweled cranberries and creamy feta. 
I, Alex, am calling this one Winter Panzanella Salad because I think it would make a perfect side dish to take to any winter gathering this year. As the resident dietitian of my group of friends and family, I'm always asked to bring some type of vegetable or salad dish to gatherings. Which, I happily oblige. I love showing how delicious vegetables can be, especially if they are coated in a homemade lemon-honey dressing and topped with feta and toasted pine nuts. 
If there's one thing that can elevate a salad, it's making your own dressing. This lemon-honey version is so simple, you'll want to put it on just about everything you make. The trick is whisking together the grated garlic, mustard, spices, lemon and honey together until the garlic is mostly dissolved. This may take up to a minute, so keep whisking until it comes together. Then, slowly drizzle in the olive oil to form an emulsion, which is really just a fancy word for bringing oil and water together. The resulting dressing is creamy and thick, perfect for coating warm vegetables and crunchy croutons.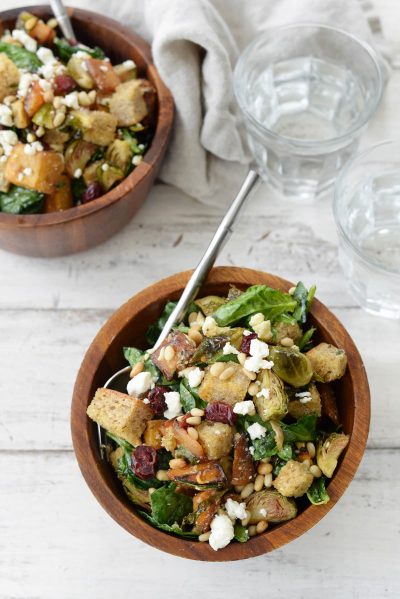 Preheat the the oven to 425 degrees F. If the bread isn't stale, place in a single layer on a baking sheet and toast until dried, about 3-5 minutes. Set aside. 
Toss the brussels sprouts and butternut squash with 1 tablespoon olive oil, thyme, salt and pepper. Place in a single layer on a baking sheet and roast until tender, about 25-30 minutes. Remove from the oven and let cool.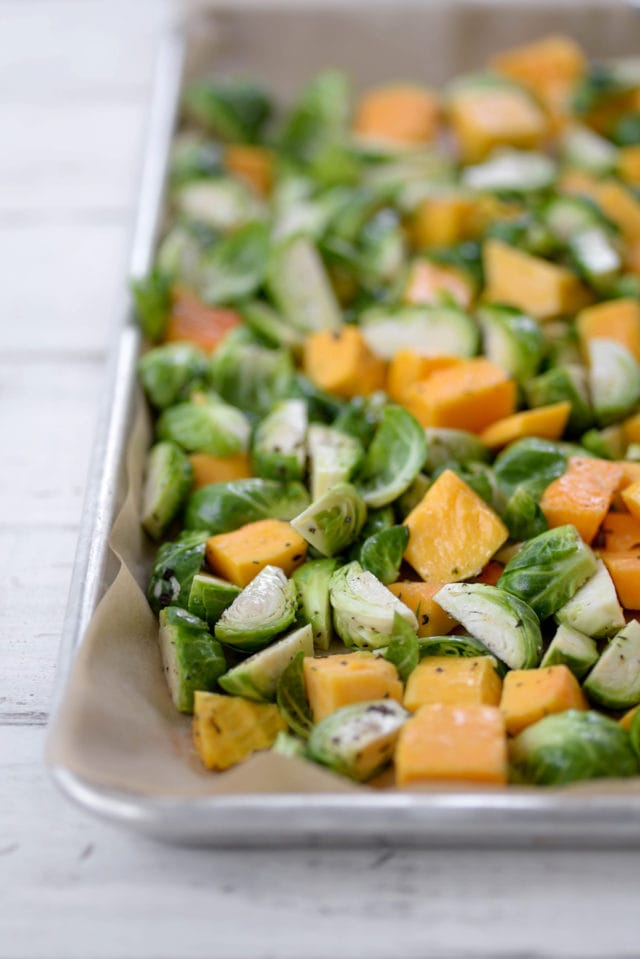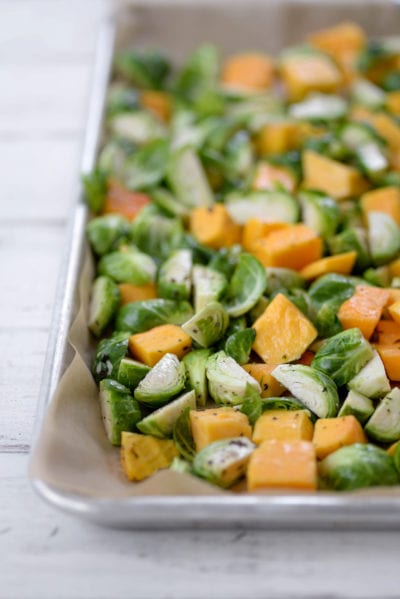 When ready to assemble, toss the roasted vegetables, kale, cranberries and bread cubes together in a large serving bowl. In a small bowl, whisk together the mustard, honey, lemon juice, rosemary, thyme and garlic clove until well combined. Slowly drizzle in the olive oil until dressing is thickened. Add in salt and pepper to taste. I usually start with 1/4-1/2 teaspoon salt to start and taste from there.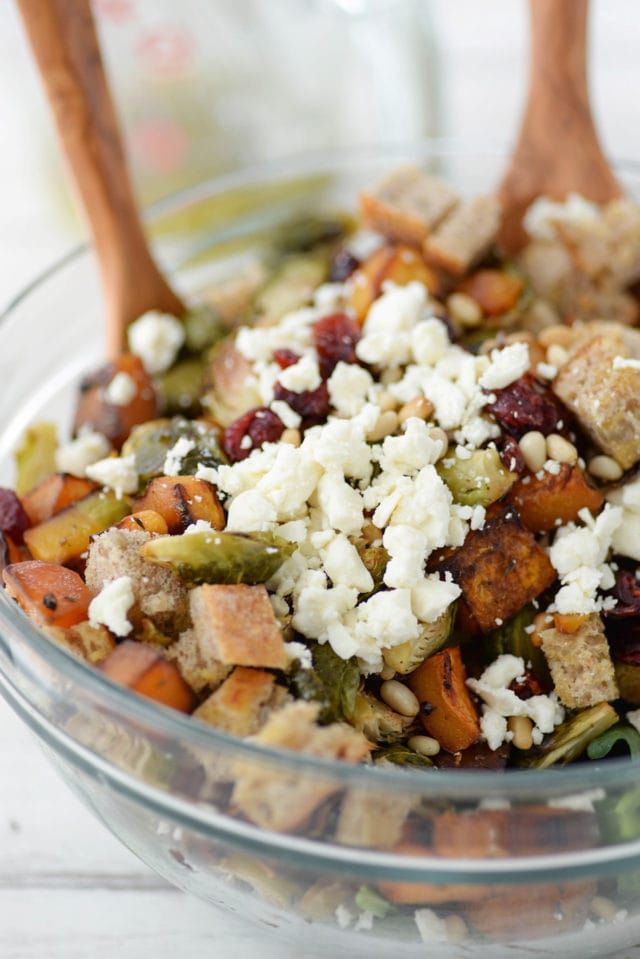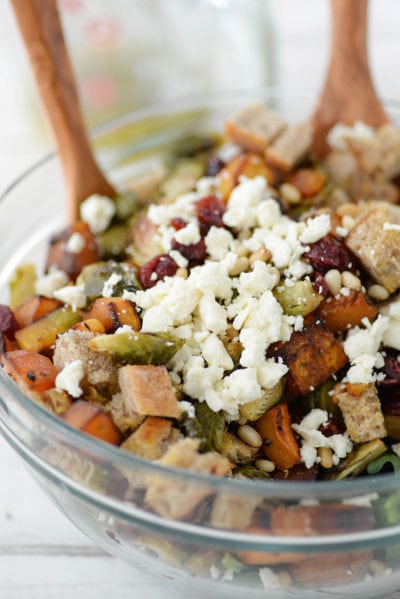 Add dressing to salad and toss to combine. Add in the cheese and pine nuts and toss a few more times. Serve immediately. 
If you plan on taking this dish to a party, combine all of the ingredients except the dressing, pine nuts and cheese together in a bowl. Pack the dressing separately; a mason jar or other jar with a lid is great for this. Then, add the dressing to the vegetables along with the cheese and nuts. Toss and serve! 
Alexandra Caspero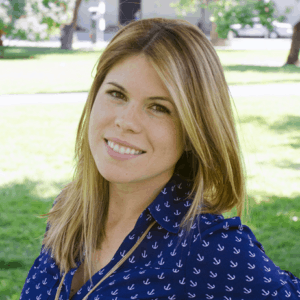 Alexandra Caspero is a Registered Dietitian and yoga instructor with a passion for travel, pasta and avocados. Her blog, Delish Knowledge, focuses on making whole-food eating deliciously simple.