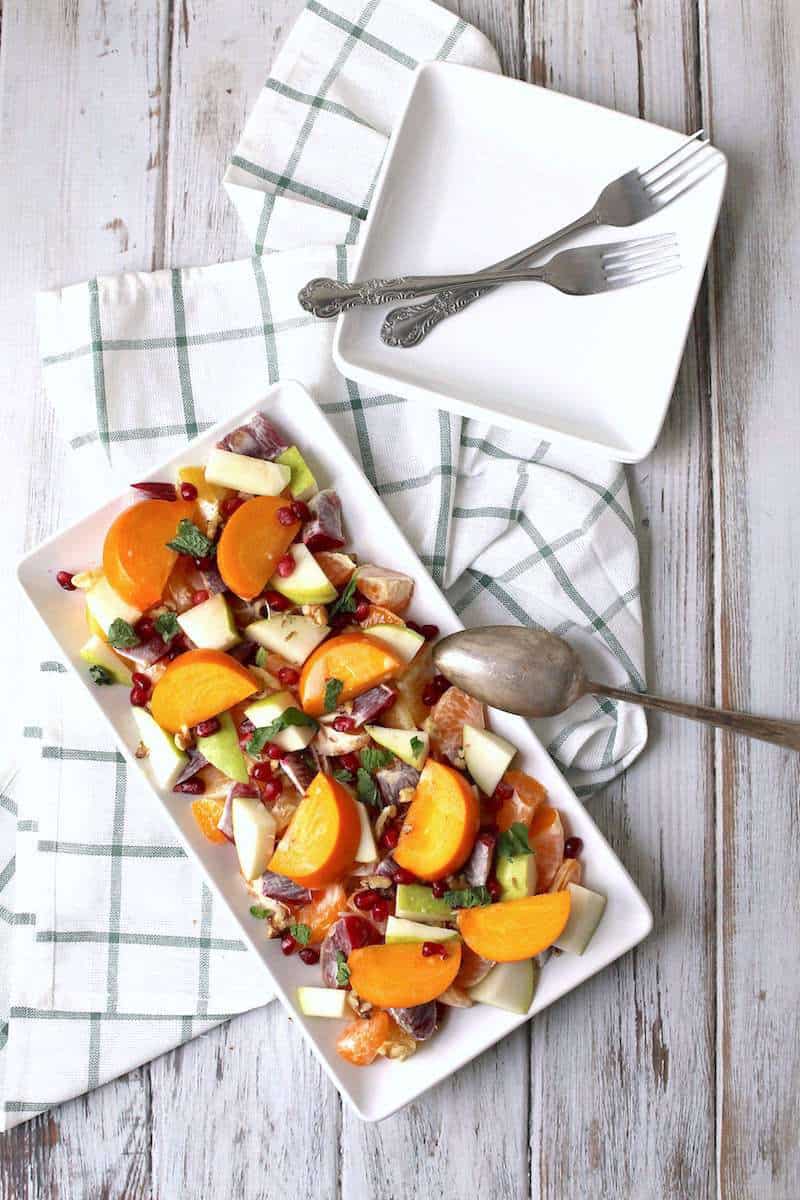 If you're like me, Alyssa, at this point in the winter season there are two things you're probably pretty much over- the same 3 in-season fruits (bananas, apples and oranges anyone?!), and those healthy New Year's resolutions.
Don't worry, though, this winter fruit and citrus salad is here to save you and your taste buds. With a rainbow of colors and flavors and all kinds of healthy goodness, it's a surefire way to punch up a boring fruit selection and/or your diet, or, ya know, just liven up your next brunch spread!…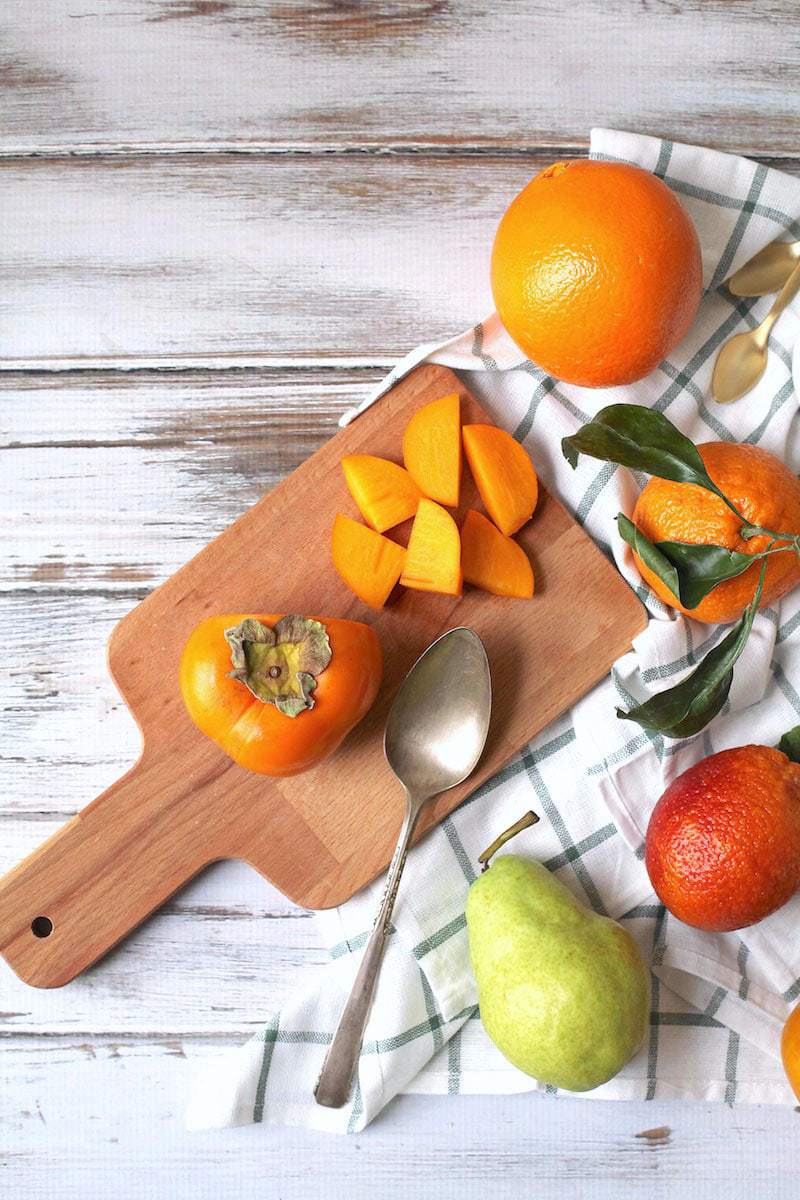 Winter Fruit & Citrus Salad (yields 4-6 servings):
1 pear, cored and cubed

1 persimmon, sliced into thin wedges

1 orange (you could also use grapefruit), peeled, sectioned and cut into pieces

1 blood orange, peeled, sectioned and cut into pieces

1 clementine, peeled, sectioned and cut into pieces

1 mandarin orange, peeled, sectioned and cut into pieces

2-3 tablespoons pomegranate seeds

1 tablespoon fresh mint, finely sliced

2 tablespoons walnuts, chopped (optional)
On a serving plate, or in a serving bowl, layer the pear, persimmon and citrus fruit. Sprinkle with pomegranate seeds, mint and the walnuts (if you're using them).
Homemade Salad Dressing Ingredients:
¼ cup coconut oil (in liquid form)

1 ½ tablespoons honey

1 tablespoon lemon or orange juice

¼ teaspoon powdered ginger
In a separate small bowl combine the coconut oil, honey, juice and ginger. Stir to combine and then drizzle on top of the salad. Serve immediately. Store leftovers in an airtight container in the refrigerator.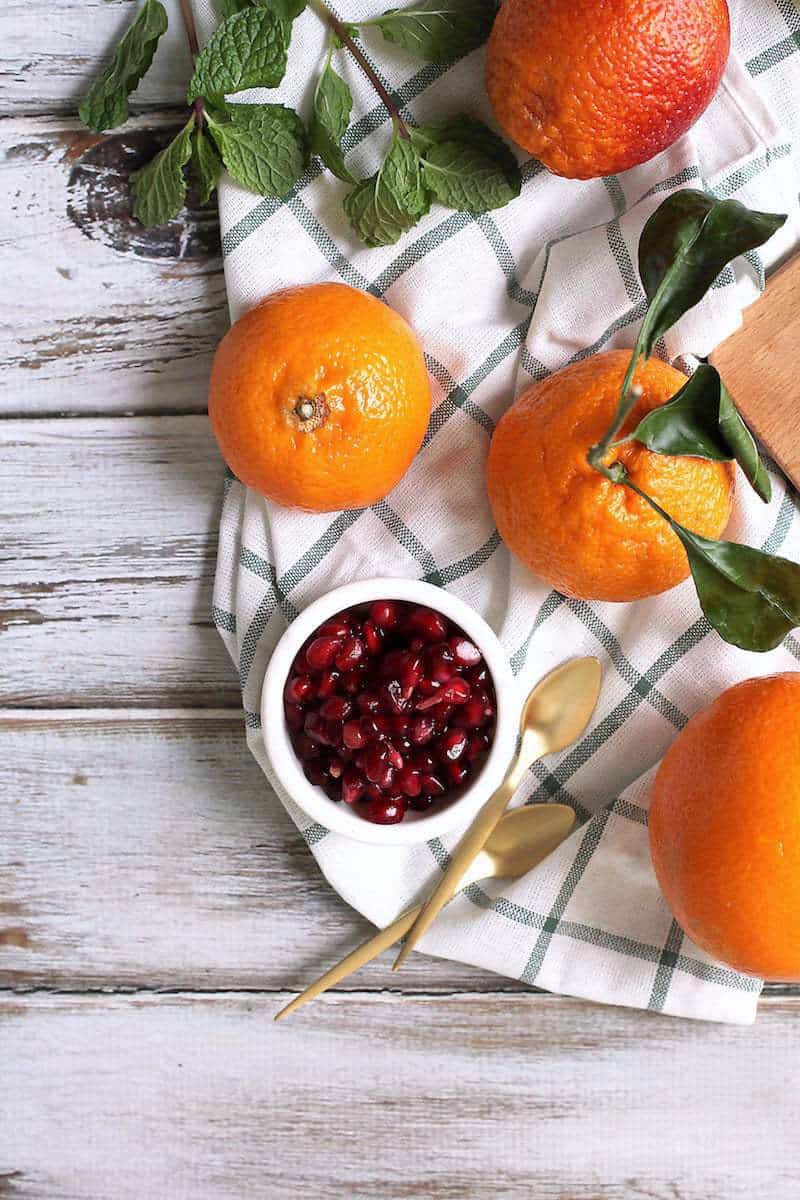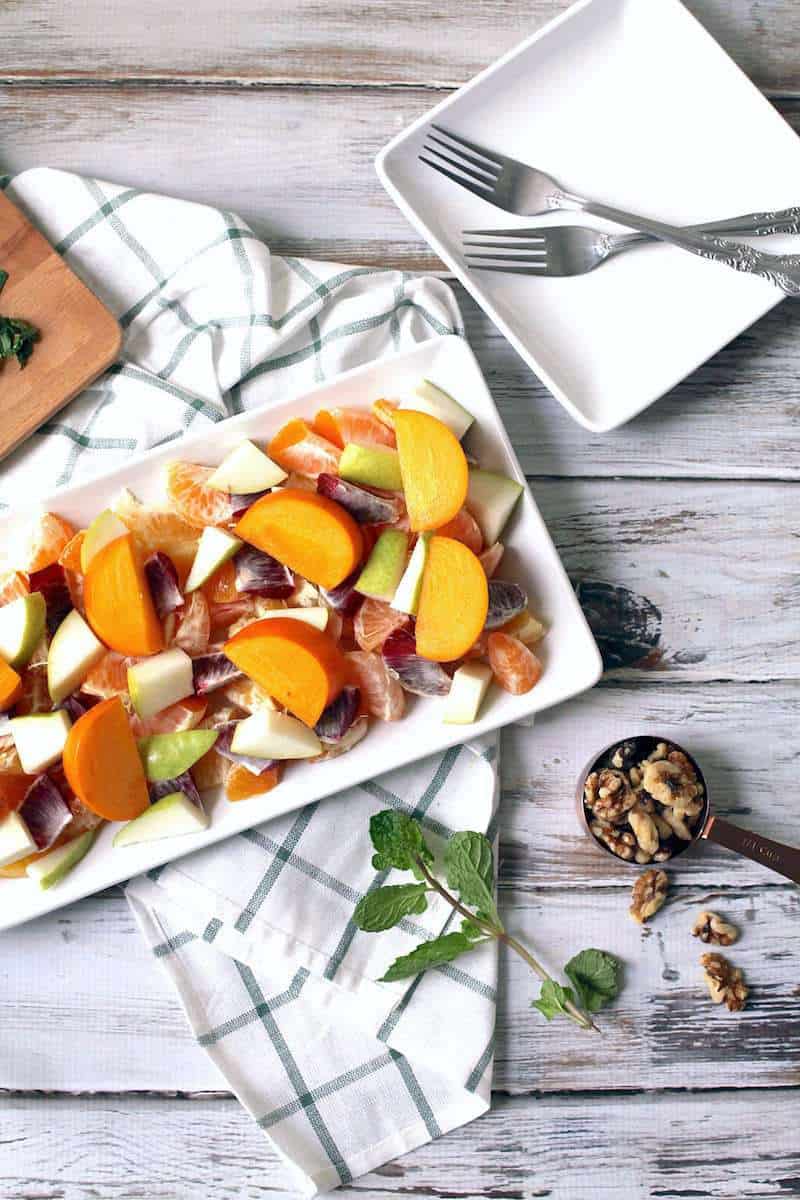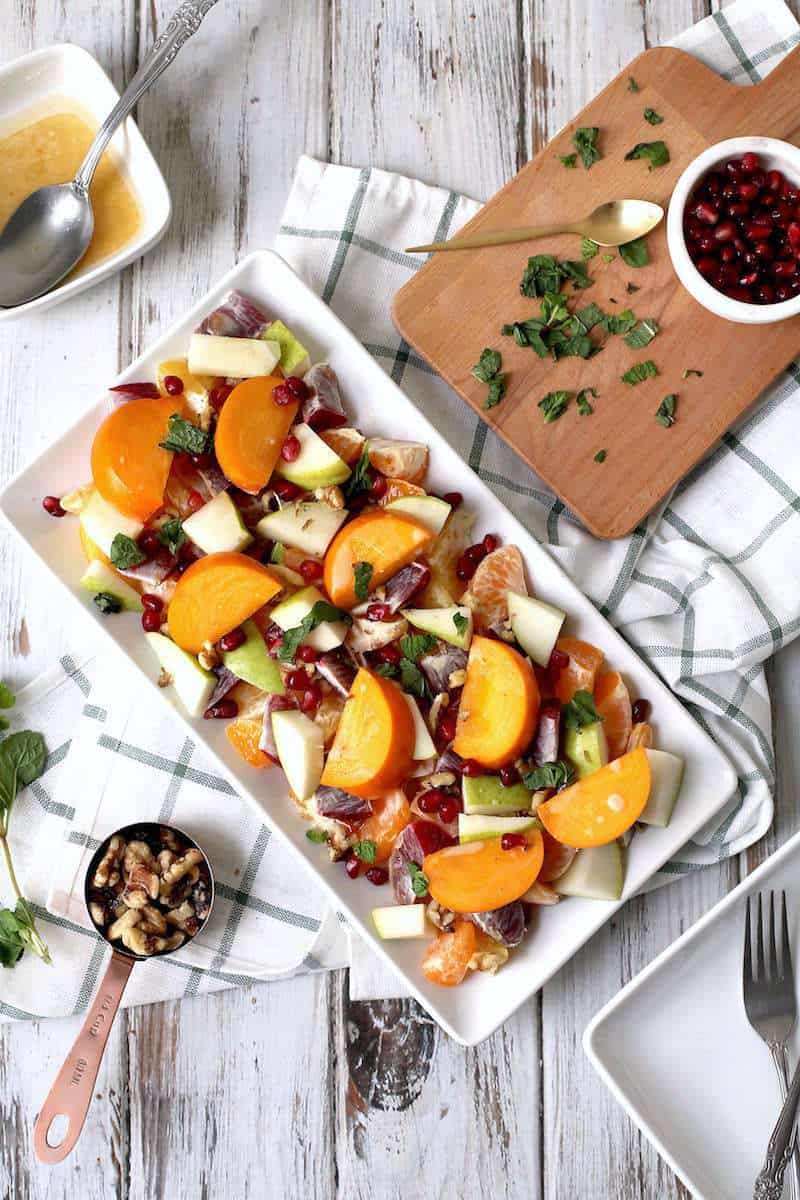 A winter salad is perfectly fitting for this East Coast weather right now, is it not?! What are some of your favorite winter savory food combinations?
Alyssa Ponticello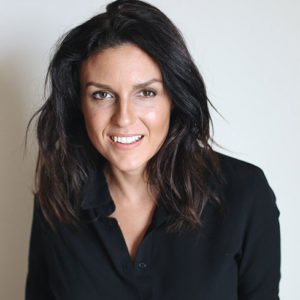 Alyssa Ponticello is an LA-based content creator and the founder + creative director of Runway Chef.
She adores the beach, has an unhealthy obsession with striped shirts, loves a good margarita and has a fierce sweet tooth. When she's not working, she can usually be found planning her next meal, her next outfit or her next getaway.