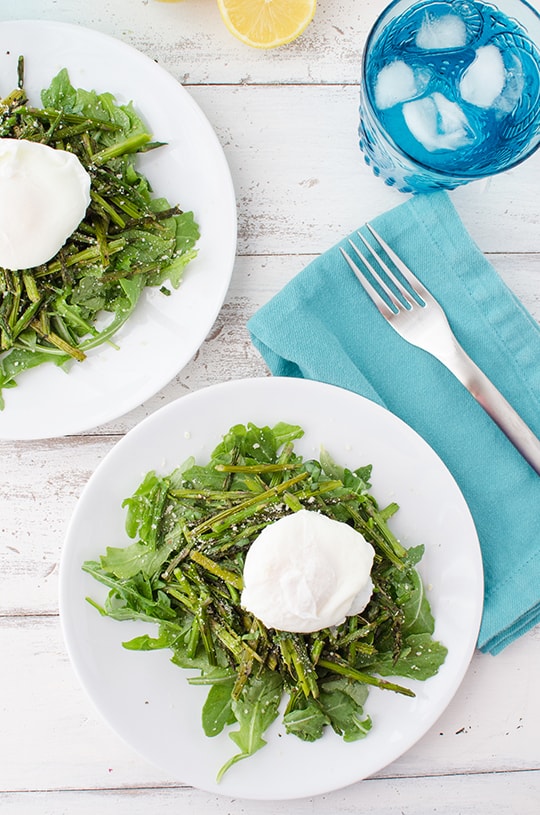 photos and recipe by Delish Knowledge
When it comes to hosting friends for a lazy weekend lunch, I almost always turn to poached eggs. With just a little technique know how, they are a simple way to bring a little #fancy to your meals. The base of this asparagus & poached egg salad recipe is one of my favorite spring vegetables- roasted asparagus spears.
Don't like asparagus? No problem. Feel free to sub other in-season favorites like baby artichoke hearts, fava beans, or new potatoes.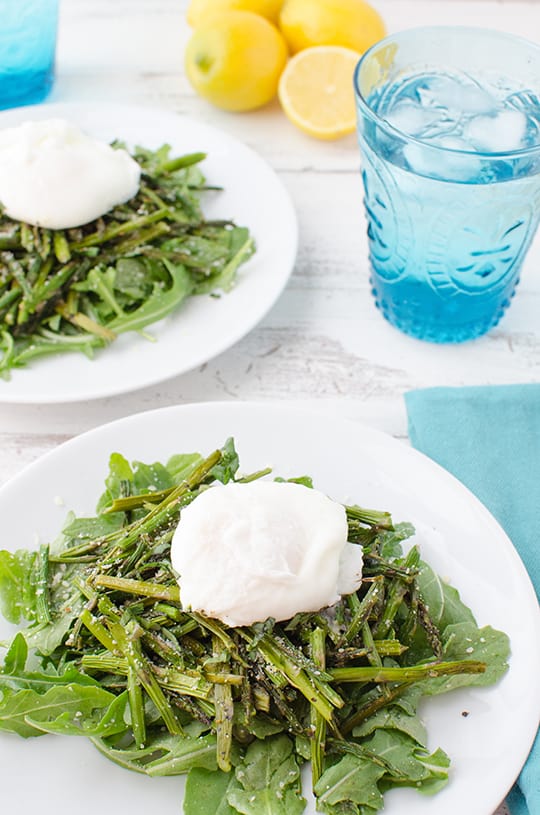 Ingredients (yields 4 servings):
1 lb. Asparagus, trimmed
3 tbsp. olive oil, divided
4 cups arugula leaves
tbsp. lemon juice
tbsp. grated Parmesan
tbsp. white vinegar or lemon juice
4 eggs
Preheat the oven to 400°F. Remove woody ends from asparagus spears. Chop into 1" pieces and toss with 1 tbsp. olive oil and a generous pinch or salt and pepper. Place on a roasting pan or baking sheet and roast for 15-20 minutes until crispy and fork tender.
Place arugula in a large bowl and toss with remaining olive oil, lemon juice and Parmesan. Season to taste with salt and pepper.
Fill a large saucepan with 2 cups of water over medium-low heat. Bring to a low simmer. Crack an egg into a small ramekin and slowly slide the egg into the water and swirl the white onto the egg so that it stays together. Continue with the remaining three eggs. Simmer for 3 minutes until whites are set but yolk is still runny.
To plate: divide arugula salad on each of the plates and top with ¼ of the asparagus mixture. Top each plate with poached egg.
Alexandra Caspero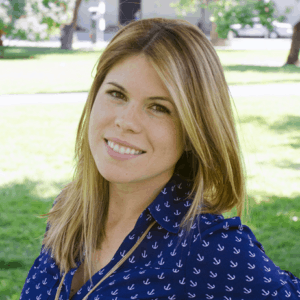 Alexandra Caspero is a Registered Dietitian and yoga instructor with a passion for travel, pasta and avocados. Her blog, Delish Knowledge, focuses on making whole-food eating deliciously simple.