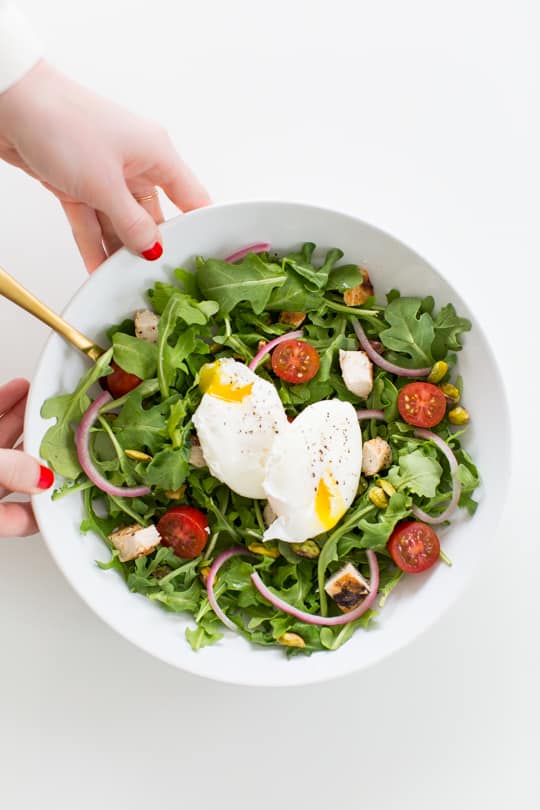 I know we've discussed this before, but outside of cookies, brownies, all things sugar related in general… and maybe cereal, my basic kitchen knowledge is pretty scarce. To help cure my cooking 101 woes (and hopefully yours, too!), we teamed up with Morgan of The Foodie Chef again, and this time she's teaching us her tricks on how to cook poached eggs & three ways to serve them.
Needless to say, Jared and I ate lunch really well in the studio when it came to this kitchen lesson…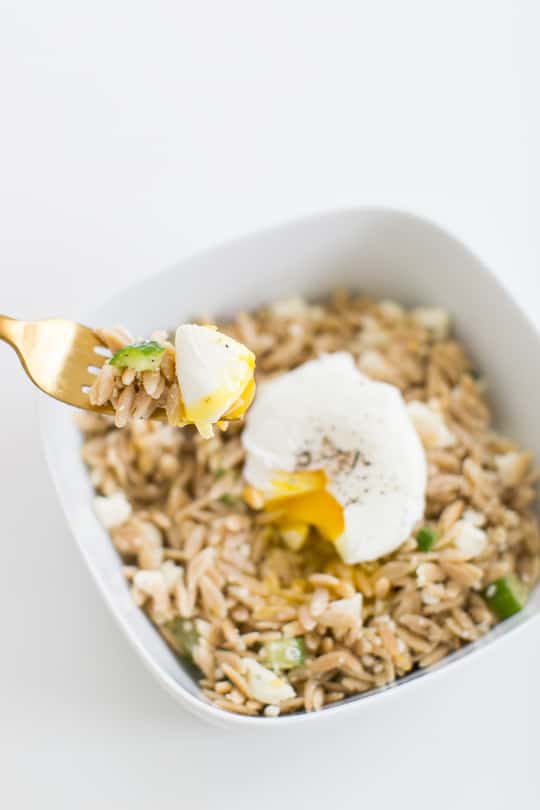 Ingredients:
Eggs
1-2 cups of water heated 260 degrees (or low/medium heat)
1-2 tablespoons of vinegar
Salt and pepper for seasoning
To make the perfect poached egg, Morgan has a little trick swirling the water. It also makes for cooking eggs twice the fun in my opinion!
First, add one to two tablespoons of vinegar to your water and heat it to about 260 degrees or set on low/med for several minutes. Use the end of a cooking utensil to make a circular motion in the middle of the water until it has a good swirl to it, the quickly drop the egg into the water. The swirling motion helps set the egg a bit easier than it would into just still water.
Let it cook for about 3 minutes or soor until the eggs whites are full cooked but the yolk is still a little giggly inside, then spoon out and add to your dish or entree.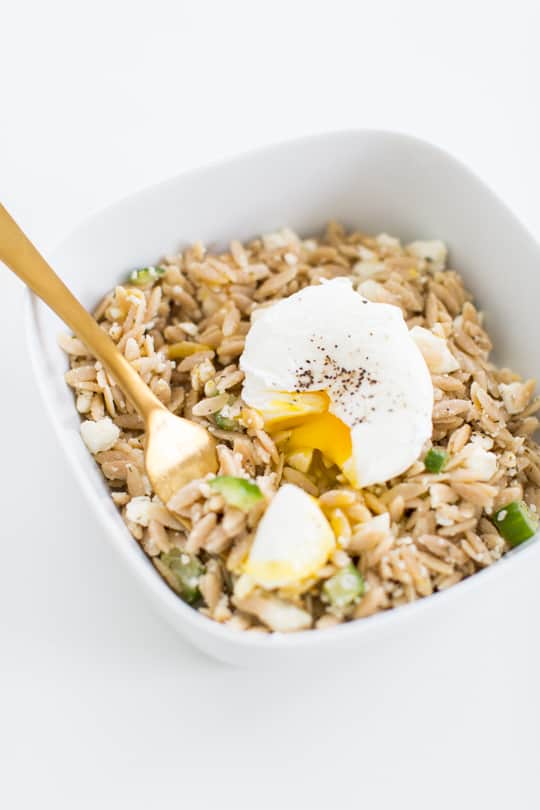 Poached eggs are a great way to add a little umph to dill orzo salad when you're opting to skip adding meat. I think this recipe was one of my favorites that we tried out in the studio!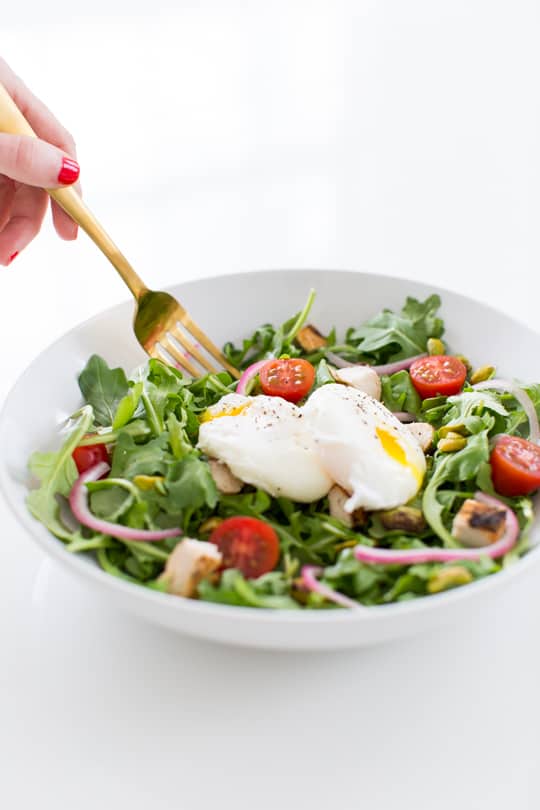 It's also a quick and easy way to add a little flavor and moisture to avocado toast with tomato or a homemade salad with grilled chicken.
Do you all have any favorite dishes that you add poached eggs to? I'll be honest and admit that I've literally never made a poached egg before today! How terrible is that?! Don't tell my Grandma…
You can catch our first post with Morgan in our Top 10 spices to always have in your kitchen post, right here!
Morgan Jankovic, a native Houstonian, has always had a passion for food. After studying business at St. Edward's University in Austin, she pursued her dream of working toward a greater practical knowledge of culinary arts. After getting the proper experience, Morgan opened her own personal chef service, The Foodie Chef. She specializes in cooking organic and healthy gastronomy with a particular consciousness of the beneficial effects of eating naturally.