You know I'm a big fan of all things "unicorn", as seen here, here, and here. But to be totally honest, I'm slightly weirded out by eating overly colorful food items in a single sitting (unless it's ice cream, I have low sugar standards haha), which is weird coming from a self-proclaimed color fanatic (and possibly unicorn) don't you think?! Is anyone else with me on this? A bite here and there… sure! A full-fledged color explosion snack? Not so much.
Hence why I've been wanting to jump on the unicorn toast trend but was hesitant until we came up with this all natural unicorn toast recipe that's actually tasty and not full of crazy food dyes. We also made them using The Laughing Cow® cheese (instead of marshmallow fluff that they're traditionally made with!) and yummy cheese pairings for garnishes…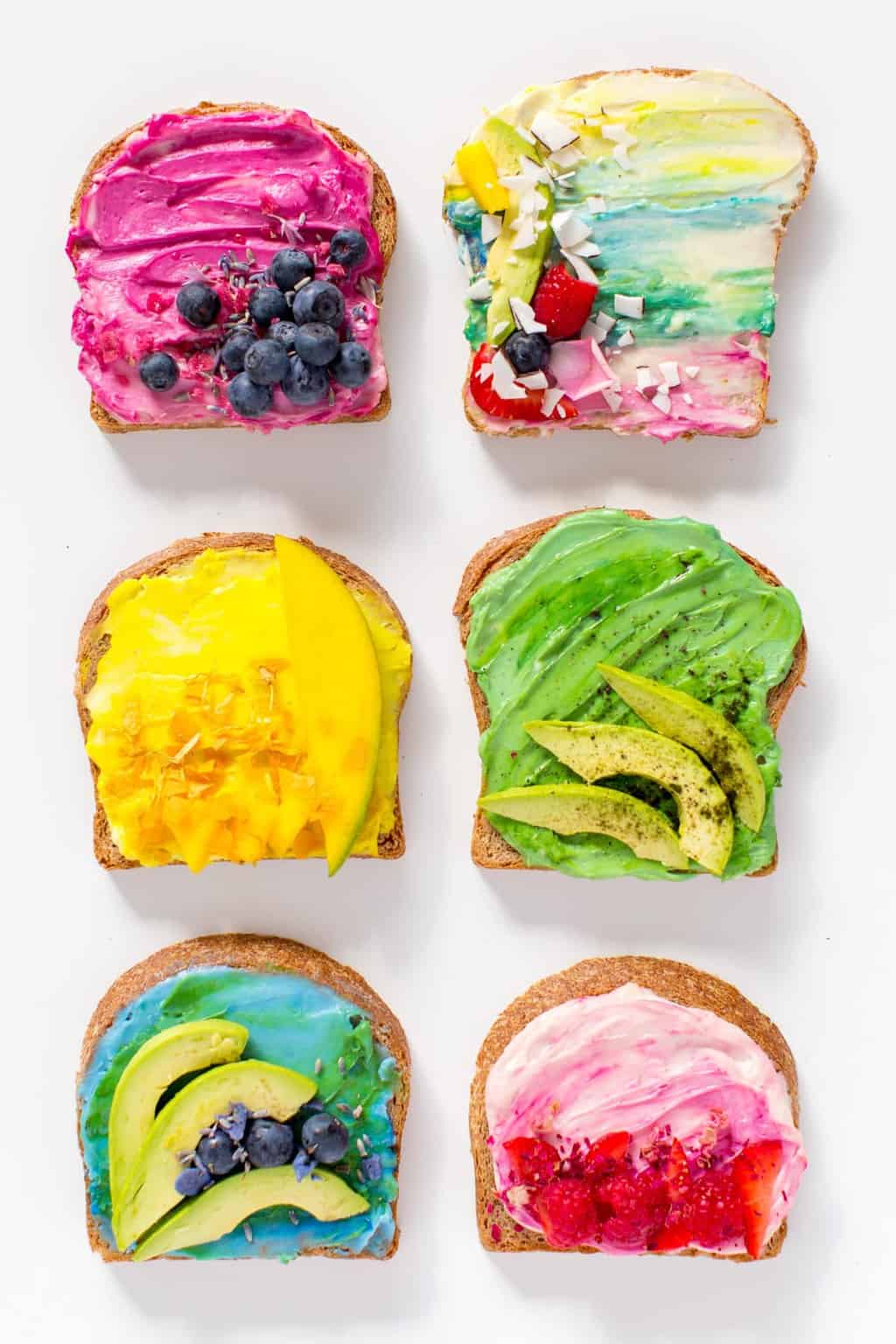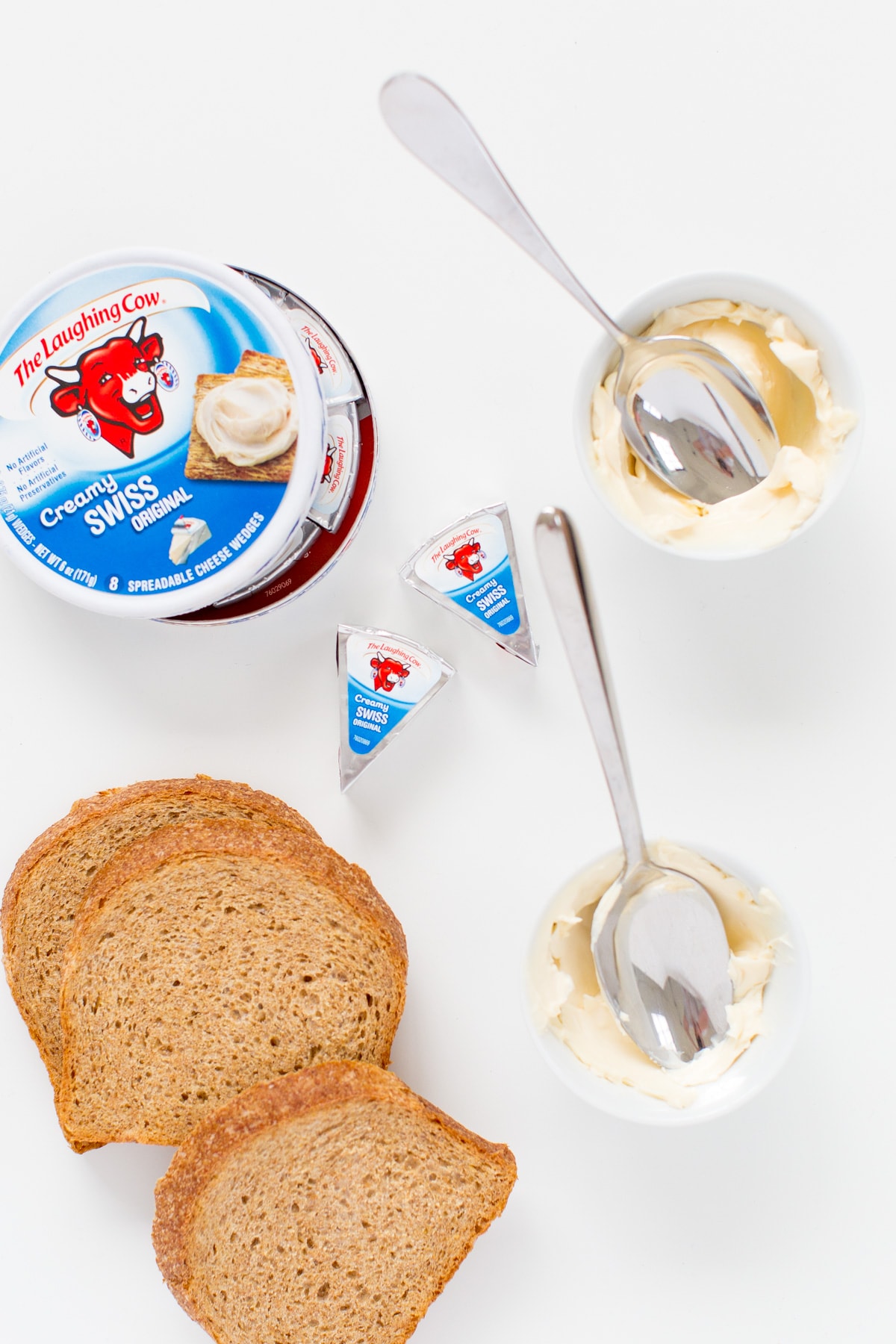 The Laughing Cow® Creamy Original Swiss Cheese is the perfect base for making just about any sweet or savory combination you can dream up. Of course I'm all about the pretty presentation, but a creamy snack pairing is just as important!
Like I mentioned in the recipe, you can use either all-natural food coloring or vegetable/fruit powders. I thought the natural food coloring route was much easier for getting saturated colors while making the flavor pairings of the garnishes much easier to control.
I also really loved the look of the marbled food coloring in the cheese, don't you?!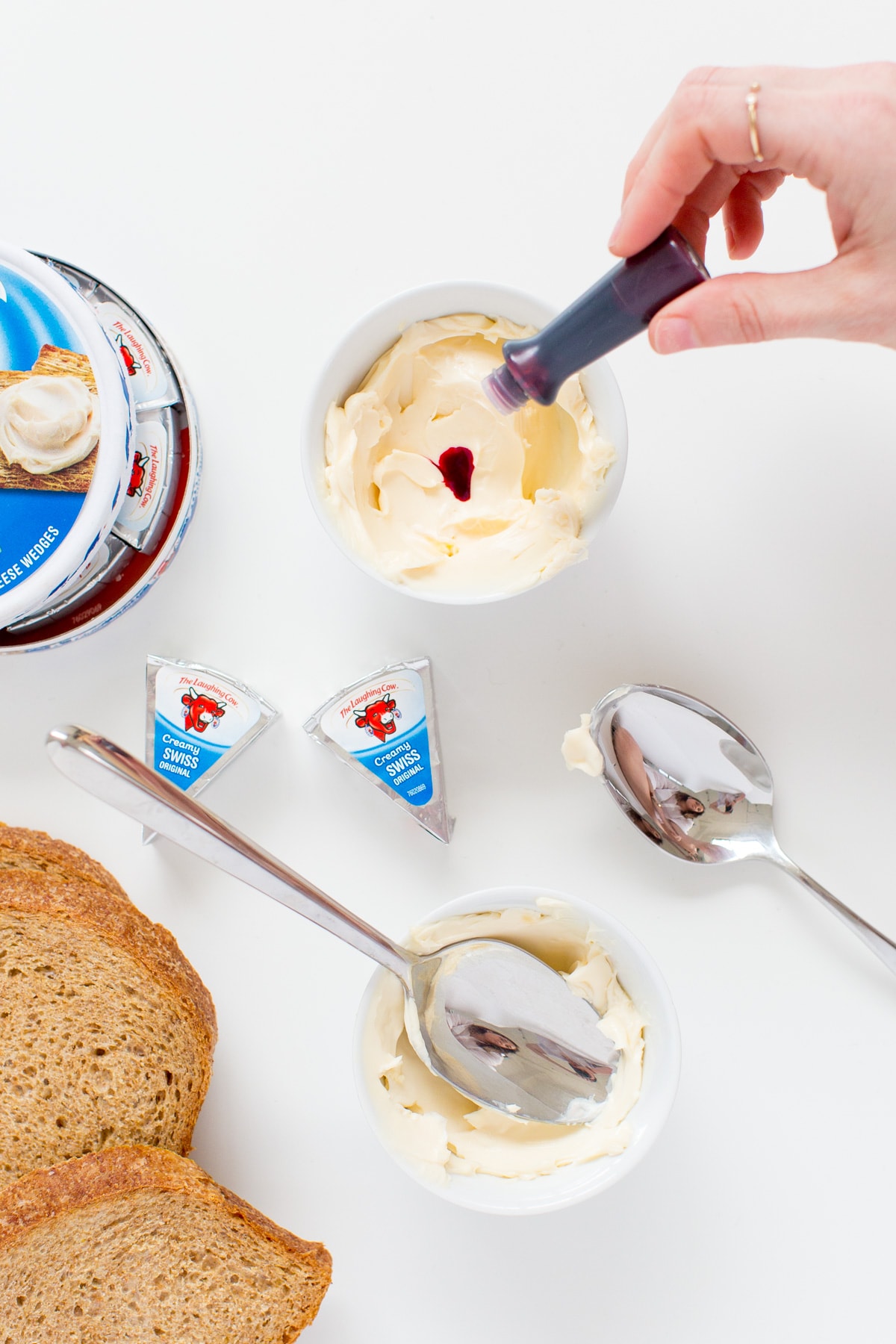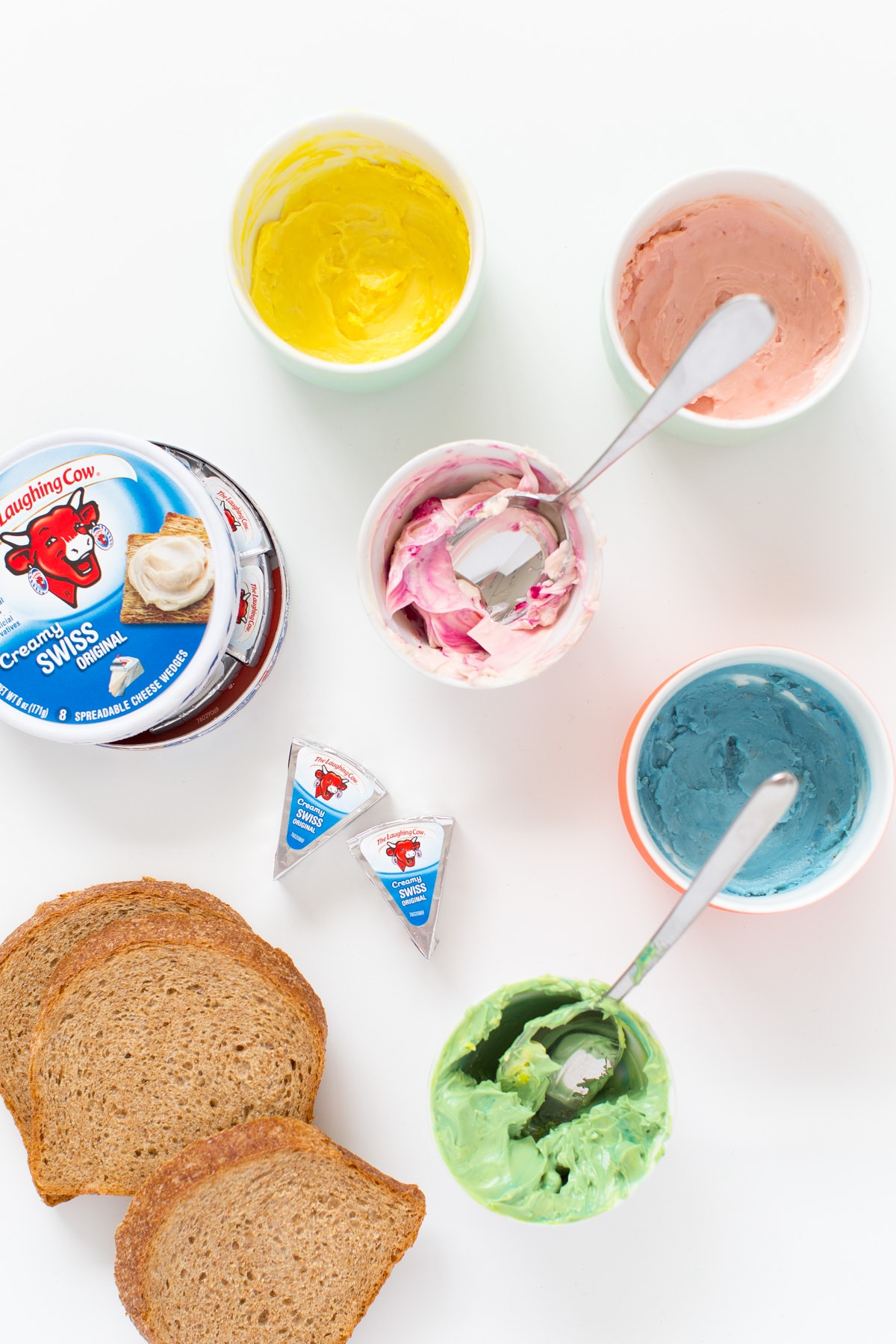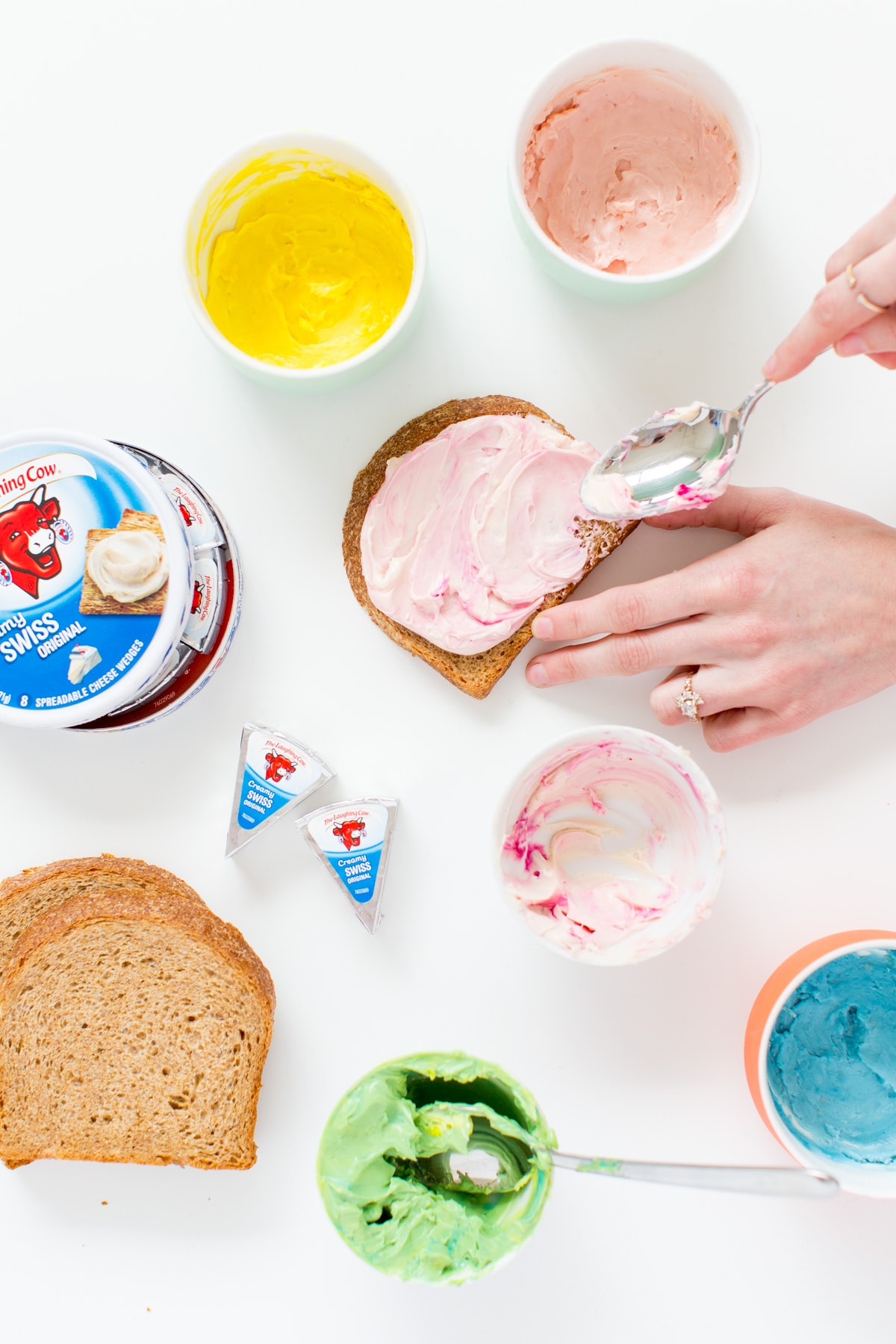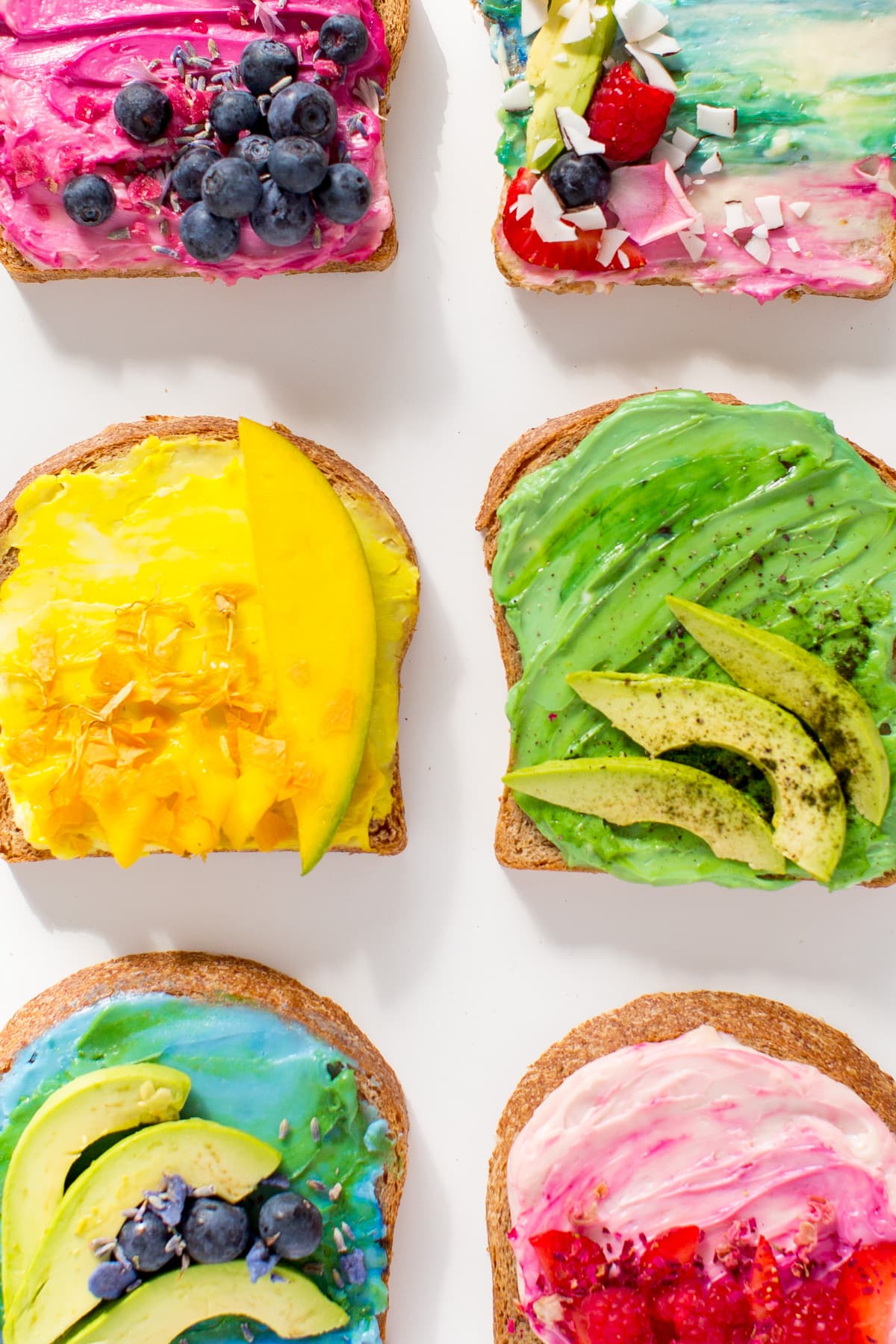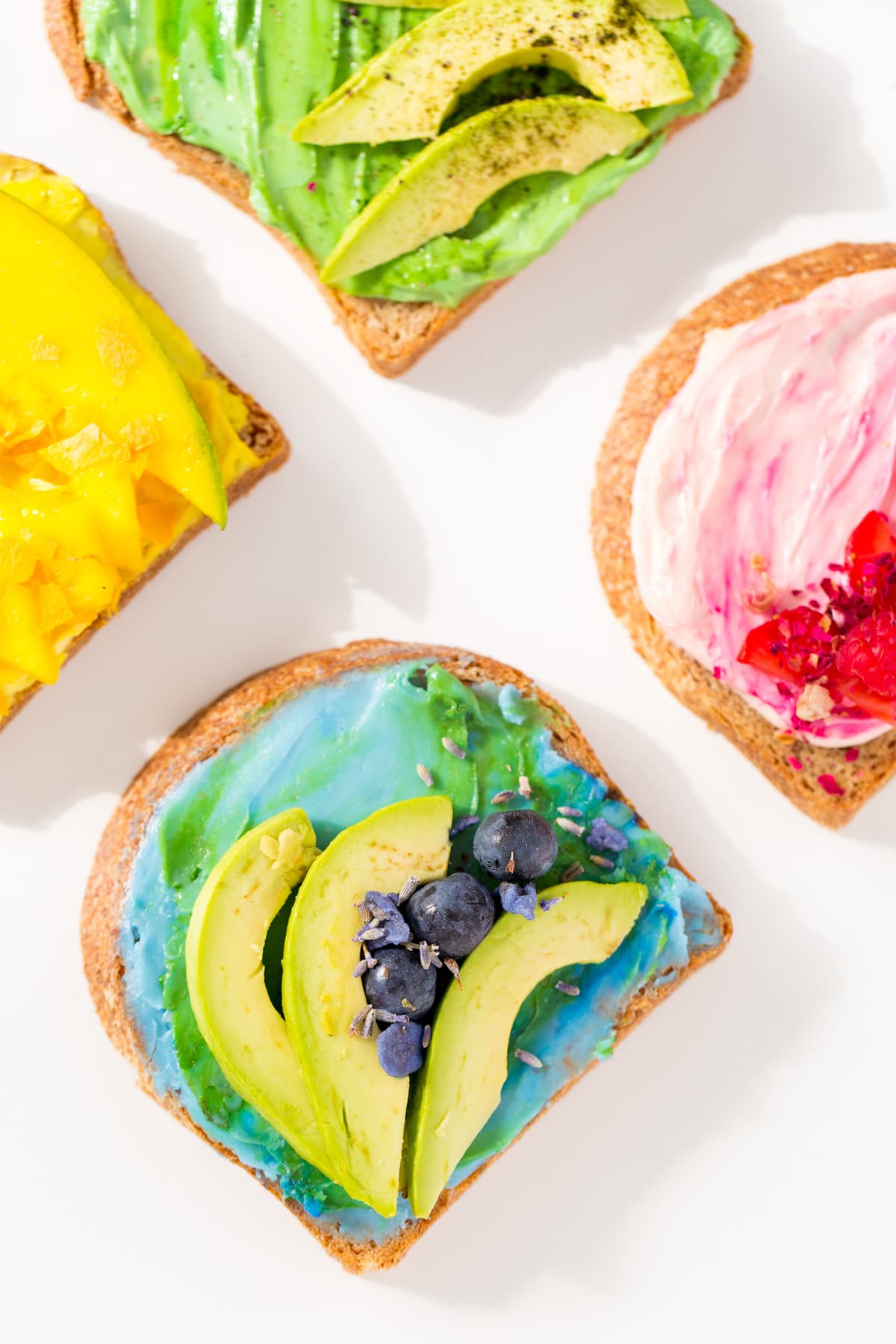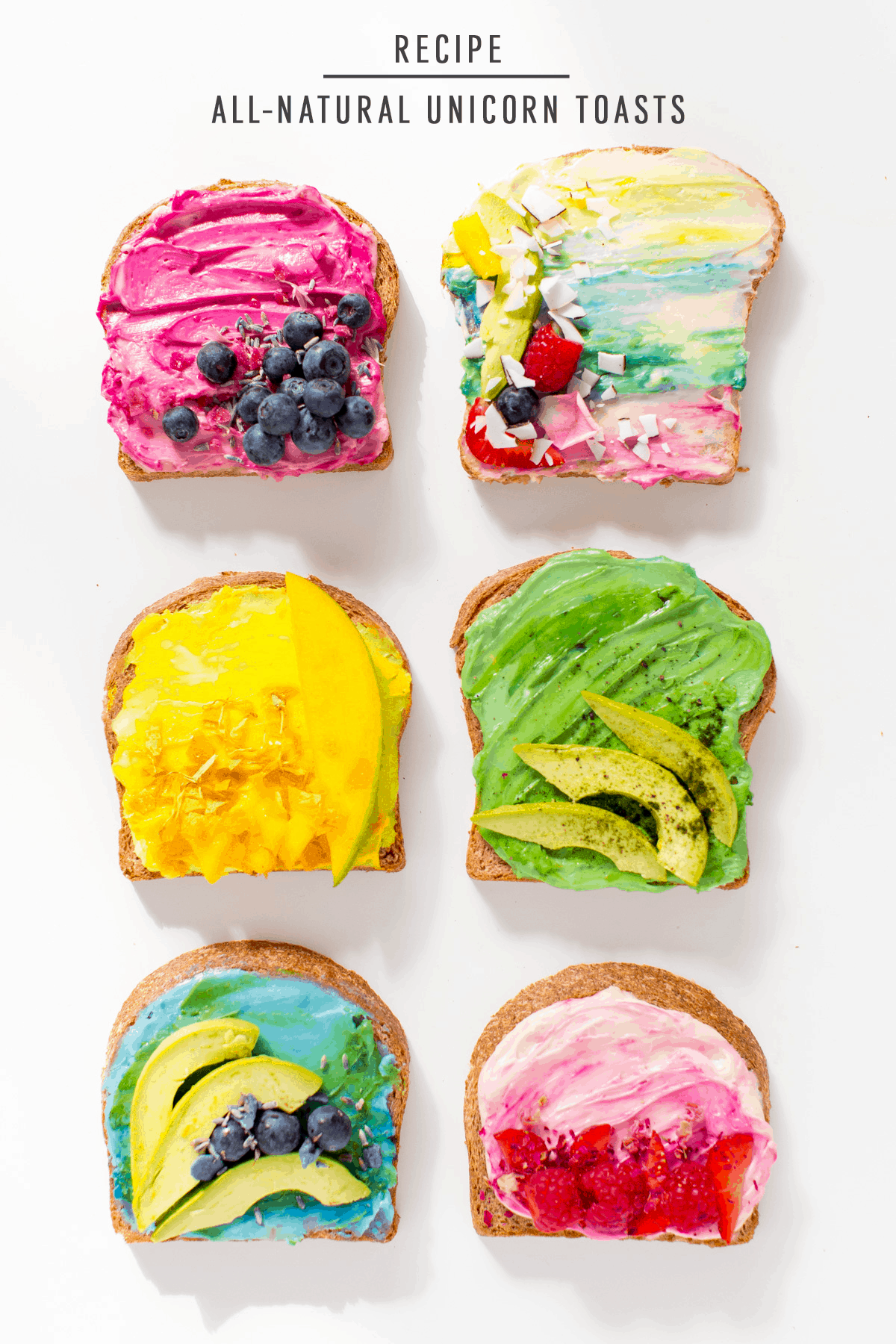 You can never go wrong with a good, pink marble sweetened berries toast! Especially if they're served on a plate full of these colorful babies, right?!
A big thanks to our friends at The Laughing Cow® for partnering with us on this post! Sugar & Cloth has chosen to donate 5% of all sponsored campaigns to charity, which you can read more about right here.