Is it just me or does it seem like the s'more craze is popping up everywhere? When my favorite coffee shop started selling s'more lattes and s'more macarons, I knew I had to experiment with the same ingredients in my kitchen. And, as a huge marshmallow fan, I, Alex, personally can't get enough.
The beauty of s'mores is their simplicity- just three ingredients- and the fun you have when eating one. The gooier the chocolate and stickier the marshmallows, the better. 
With that in mind, I created these toasted s'mores rice krispie treats recipe with crispy graham cracker bars on the bottom, s'mores on top. It's the perfect dessert to enjoy long after the bon-fires and beach nights of summer are over. I can't wait to share this one with you, so read on to get the full recipe…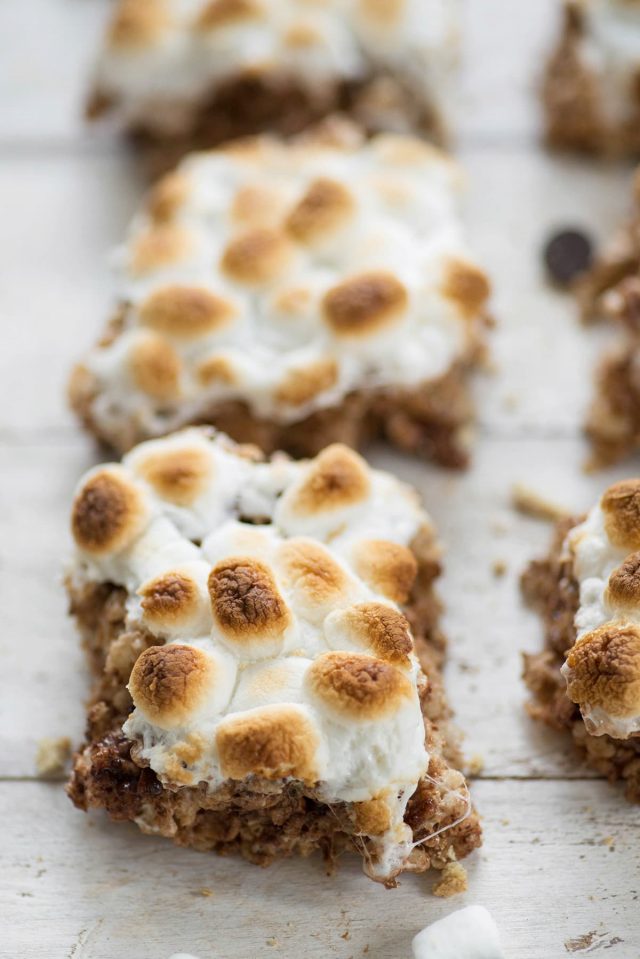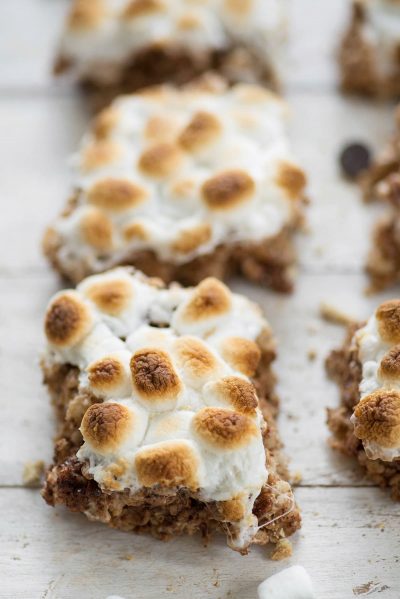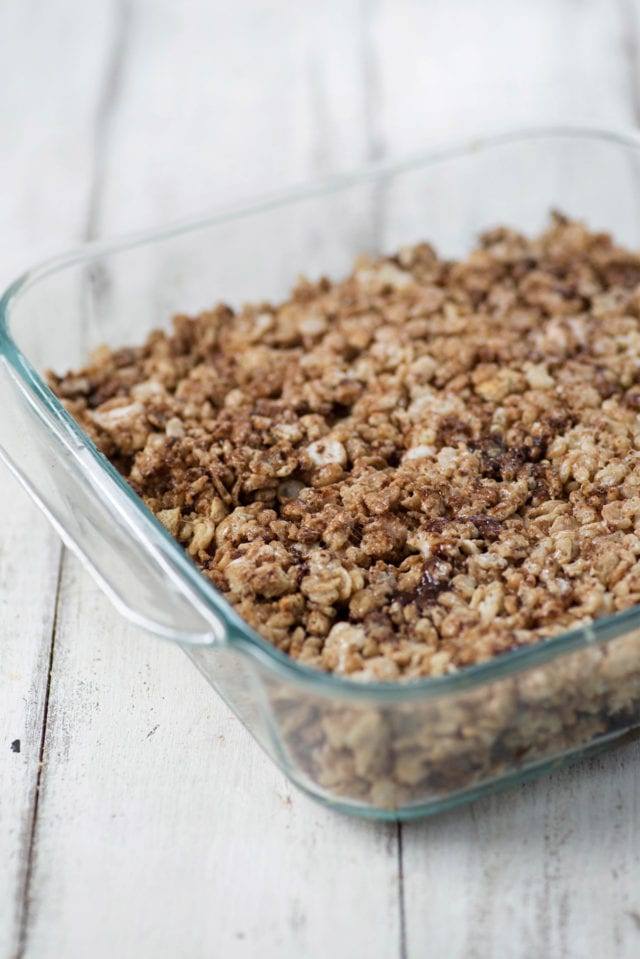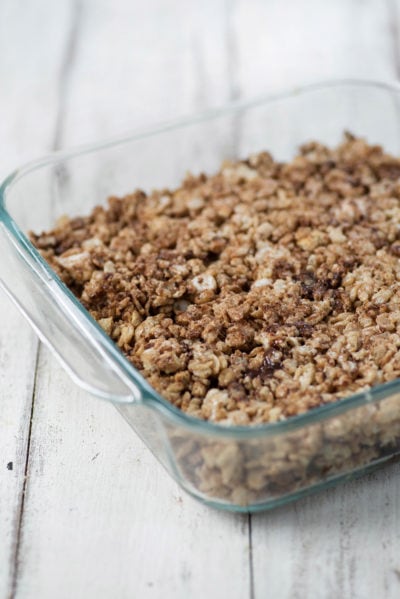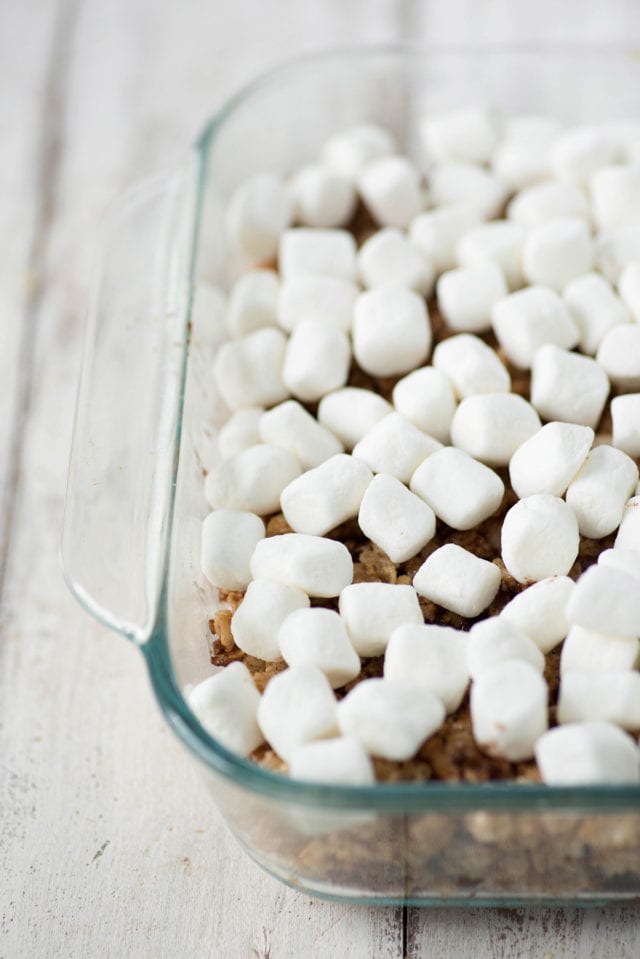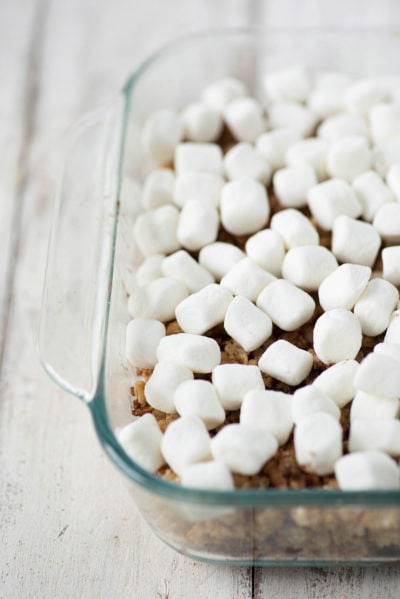 I prefer my marshmallows well toasted, my philosophy being the more burnt edges, the better. However, these taste just as delicious with only a slight browning of the marshmallow topping. Either way, keep a close eye on them under the broiler as they can go from light to extra-burnt in seconds.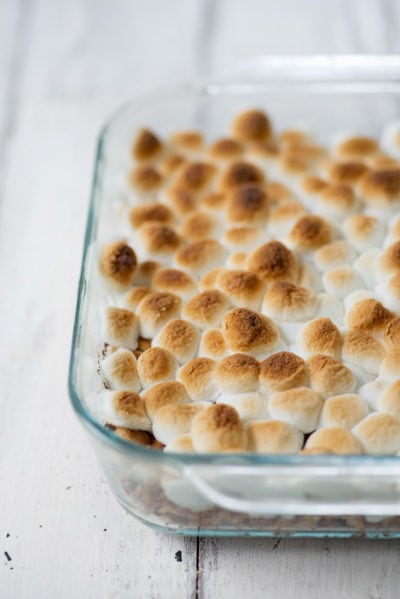 When done, remove from the oven and let cool slightly. I know, I know, but the roof of your mouth with thank me on this one.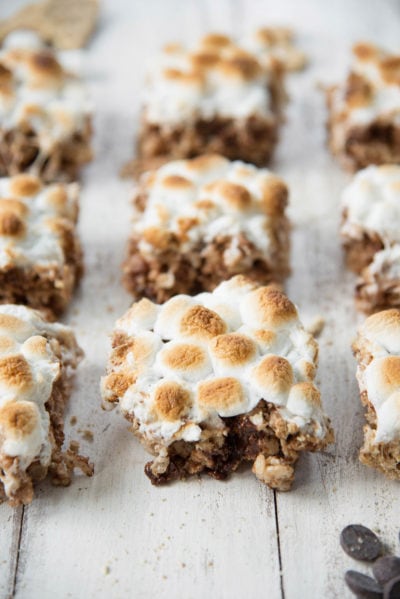 As you can tell from this bark recipe and this cookie recipe, we are all definitely fans of s'mores around here. What can we say we can't get enough, ha!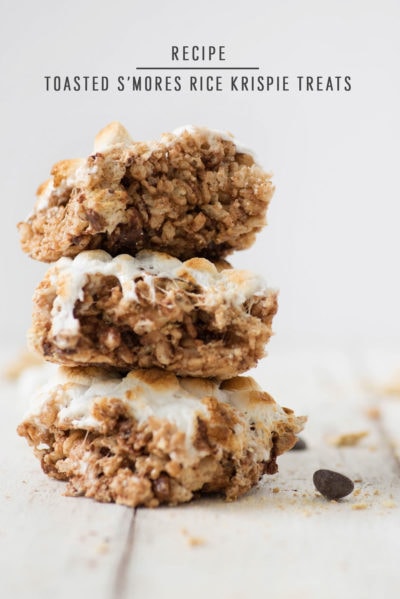 How good are these toasted s'mores rice krispie treats? With minimal time and 5 ingredients, you've got yourself the perfect sweet treats for those chilly fall nights with friends. So what do you think of the s'more craze? Are you all about it? Let us know in the comments below! xo
Alexandra Caspero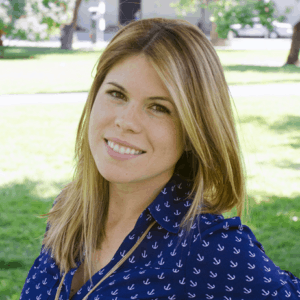 Alexandra Caspero is a Registered Dietitian and yoga instructor with a passion for travel, pasta and avocados. Her blog, Delish Knowledge, focuses on making whole-food eating deliciously simple.