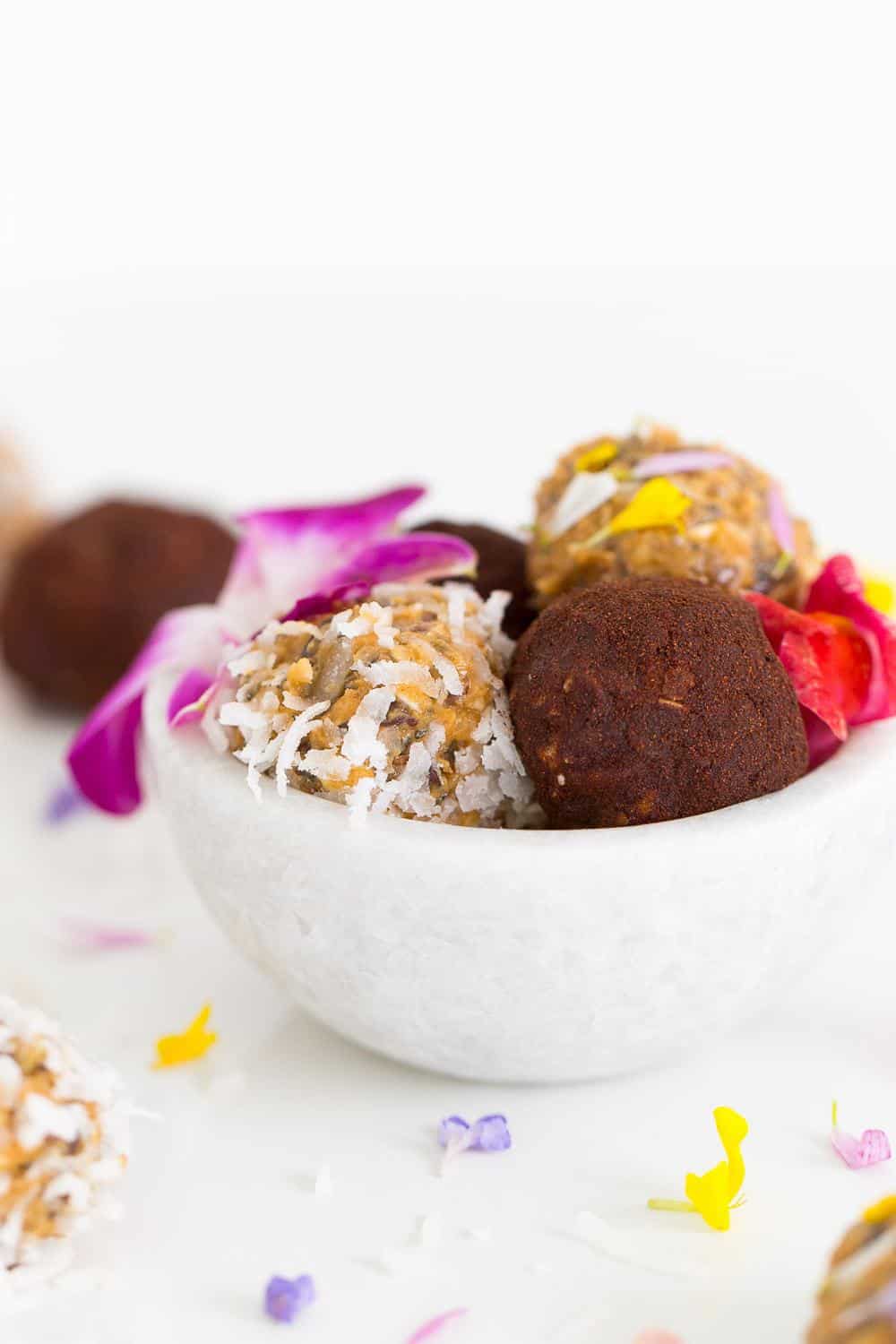 Lately I've been forcing myself to knock things off my to-do list that I've been avoiding forever. First thing on that list was going through the closets at home that I've been using to fulfill my "out of sight, out of mind" cleanliness mentality. I mean, if I've forgotten I own it, I probably need to do away with it, am I right? It's been way overdue, but really satisfying simplifying our home and…eventually the studio.
Getting around to finally organizing the chaos that is the result of prop hoarding at the studio is another beast entirely! I'm all about life with less stuff being just as sweet, but for that cleaning spree I will need several strong men, a few detail oriented, strong women, possibly Dr. Phil to explain to me why I don't need 15 different kinds of shot glasses for emergency styling purposes, and a whole slew of fuel. Seeing as how the latter is probably the easiest to come by, we'll start there…
For those of you looking for a little extra energy in the afternoons (especially if you have a small sweet tooth!) these peanut butter energy bites are for you…
Peanut Butter Energy Bites Ingredients (yields 2 dozen):
2 tablespoons of Truvia® Brown Sugar Blend
1 3/4 cup of old fashioned oats
1 cup organic peanut butter
1/3 cup honey
1/3 cup mini dark chocolate chips
2 tablespoons of chia seeds
2 tablespoons of flax seeds
Cinnamon, shredded coconut, or edible flowers for garnishing (optional)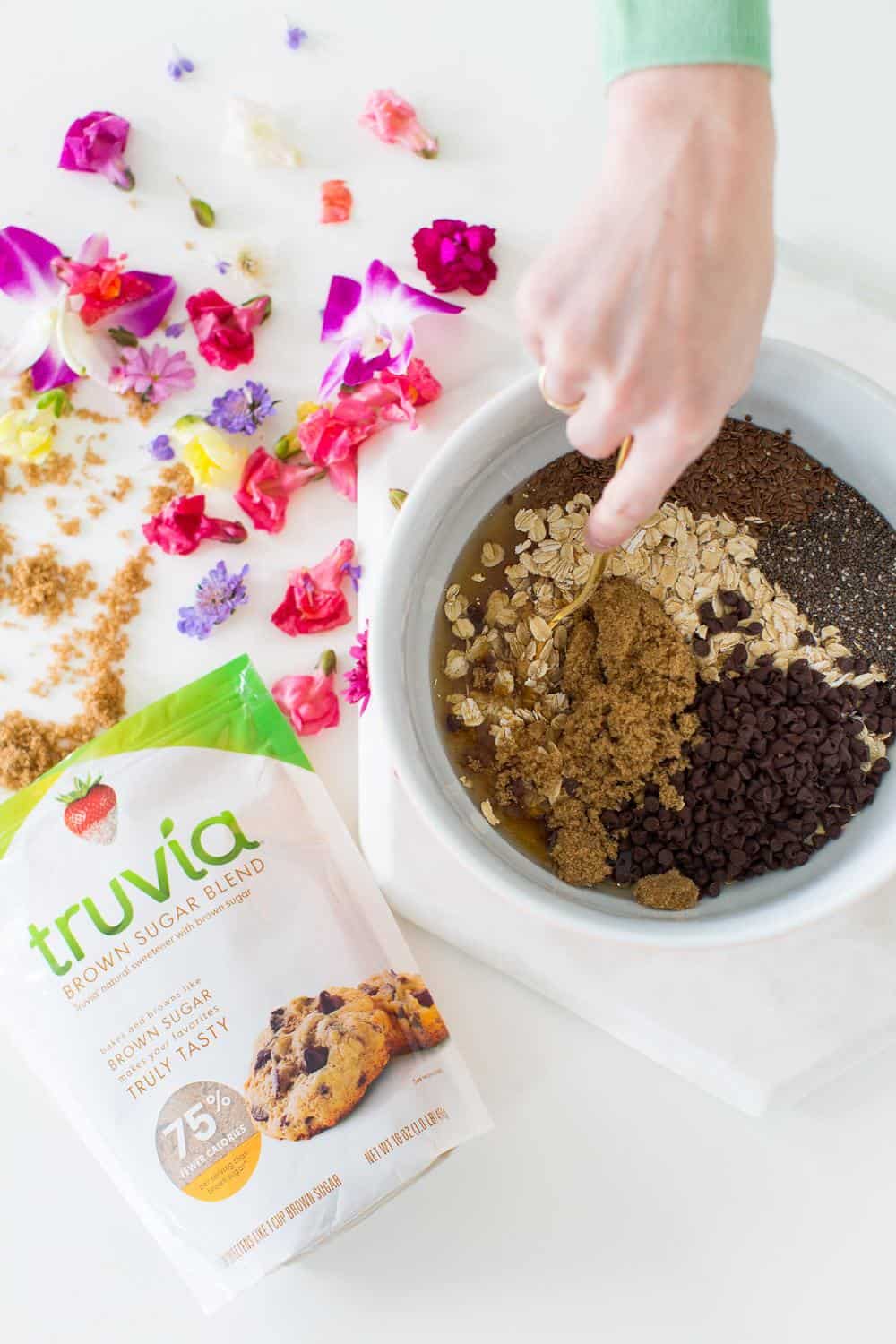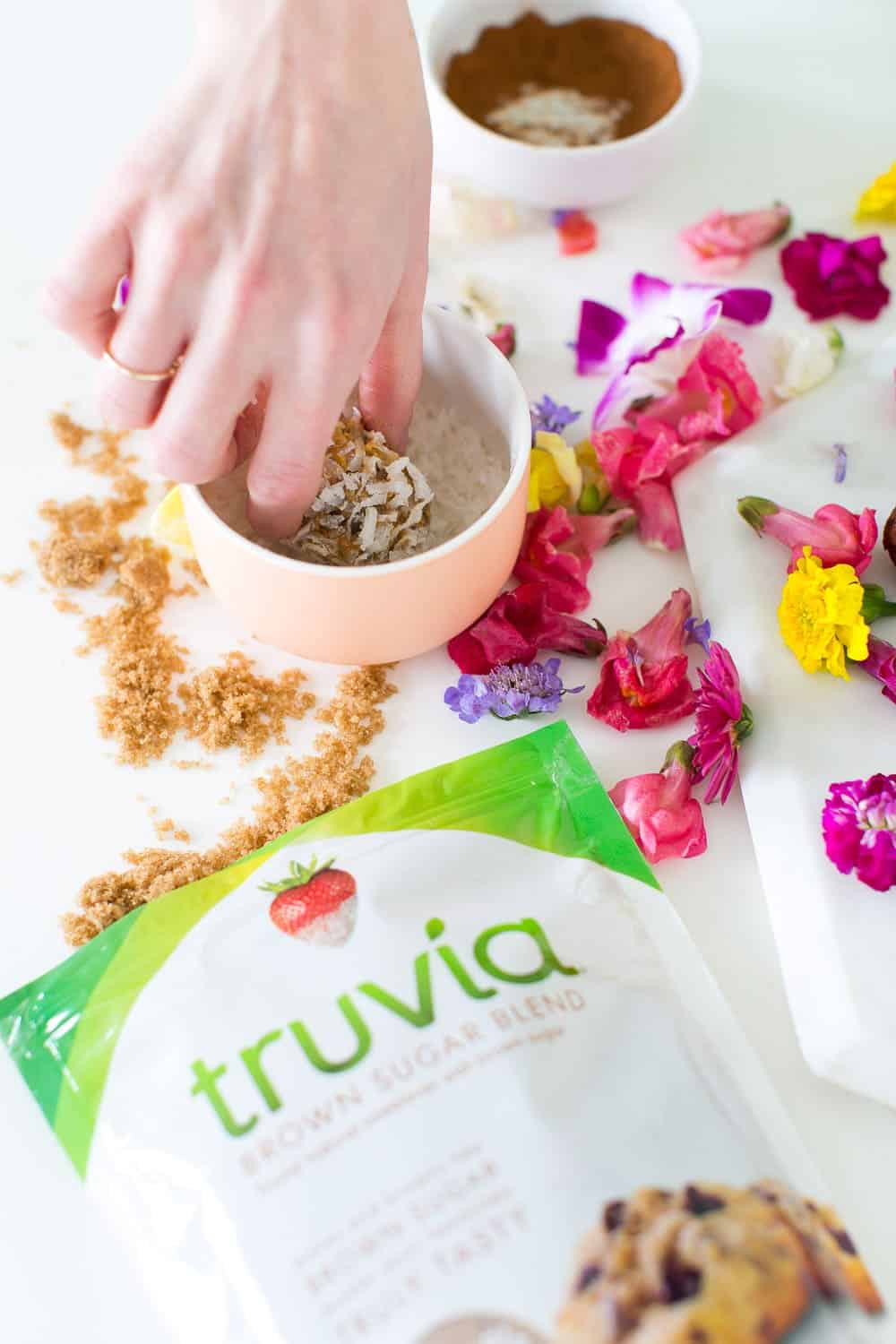 Simply combine all of the ingredients in a bowl until well mixed. It should be the same consistency as cookie dough!
If the mixture is too sticky, you can refrigerate the dough for an hour or so for it to harden, then begin rolling the mixture into individual bite-sized balls. Garnish them with cinnamon powder, shredded coconut, or edible flowers as you'd like, then serve.
If you haven't tried the Truvia® Brown Sugar Blend for replacing your regular bagged brown sugar in baking recipes yet, you're missing out! Maybe that's my love for the bag that actually stands up AND has a seal that stays closed (I can't even count how many times I've spilled regular brown sugar before), but it also tastes and bakes exactly the same as sugar but with the bonus factor of it being 75% less calories per serving. And that's what we call calling #winning, my friends!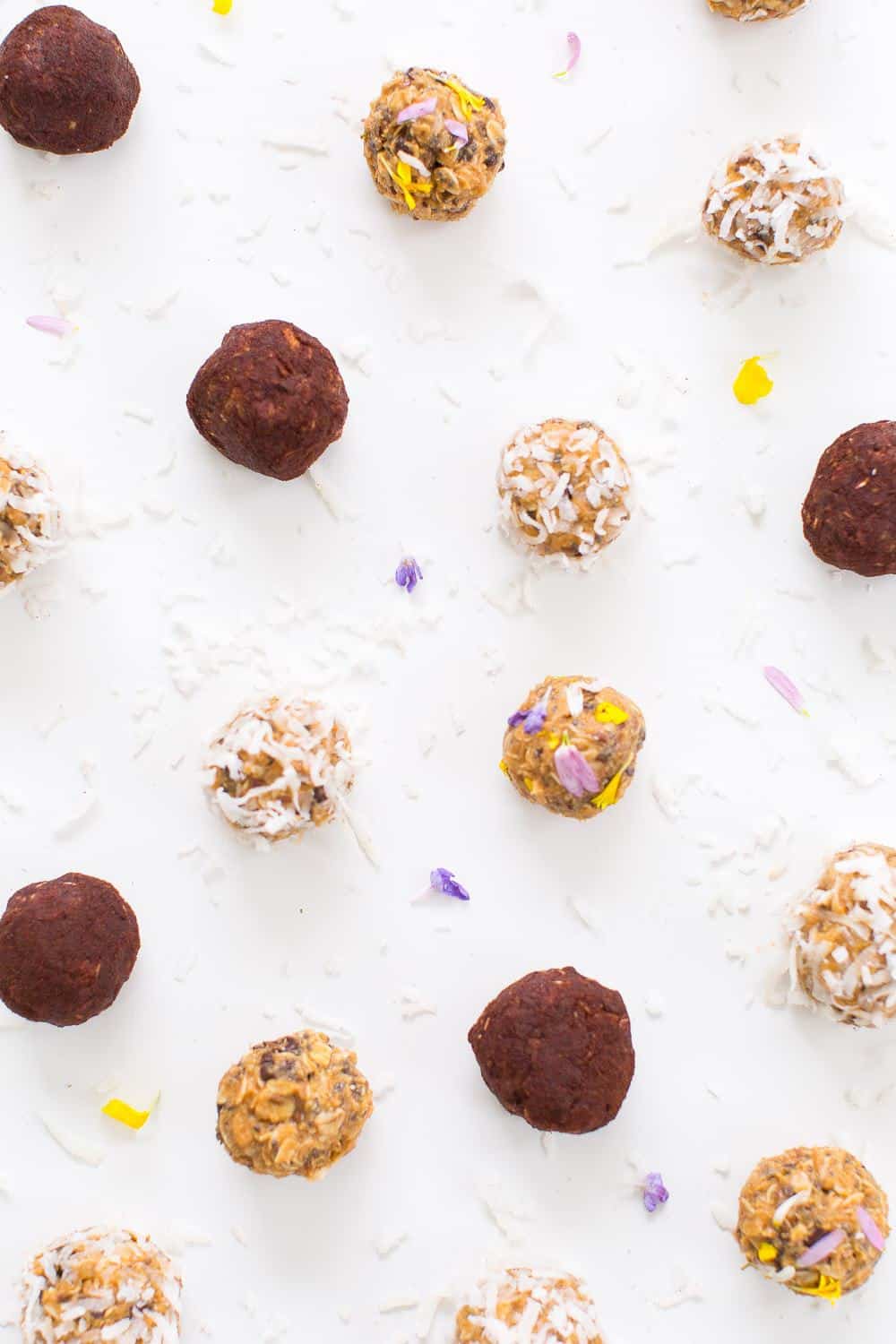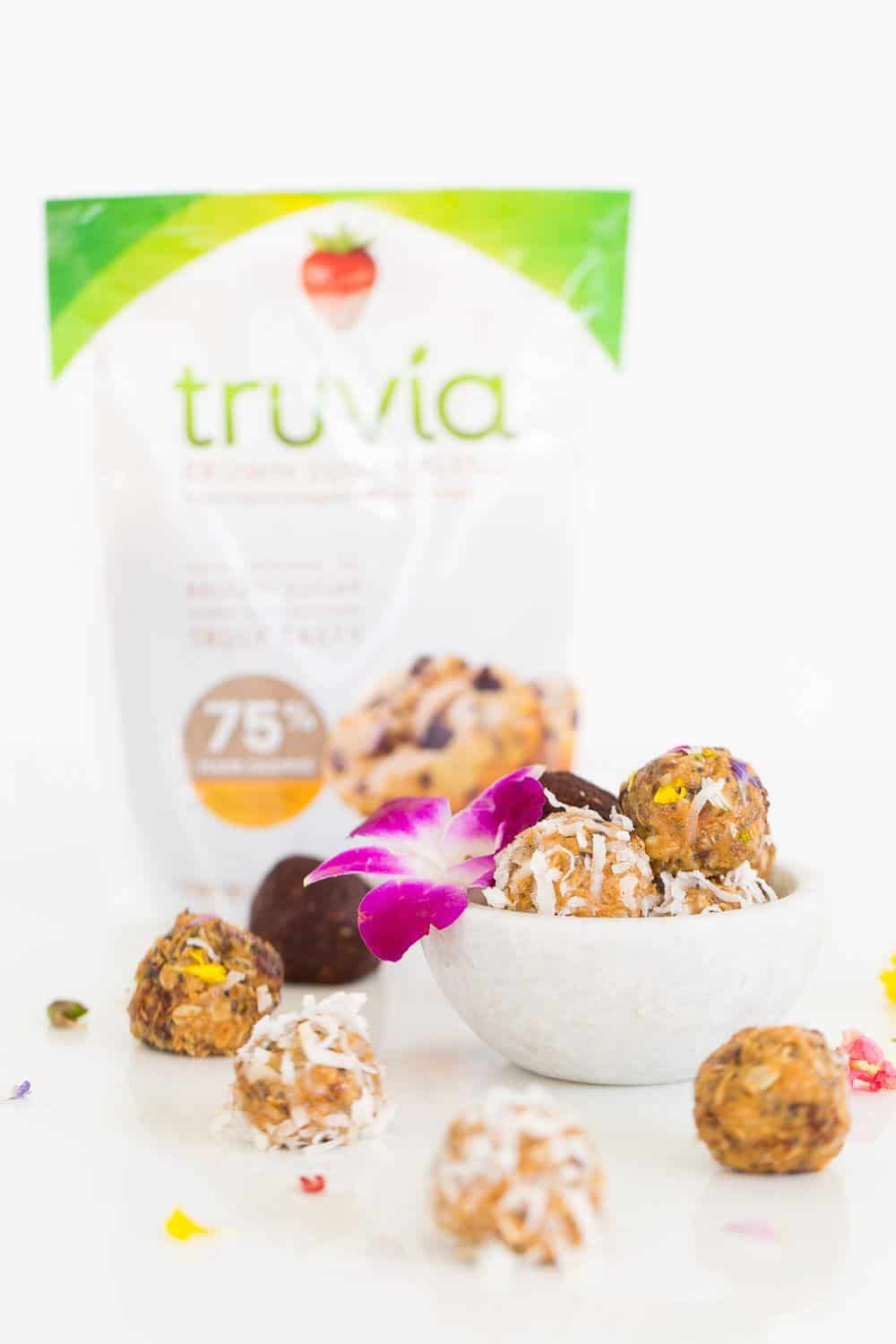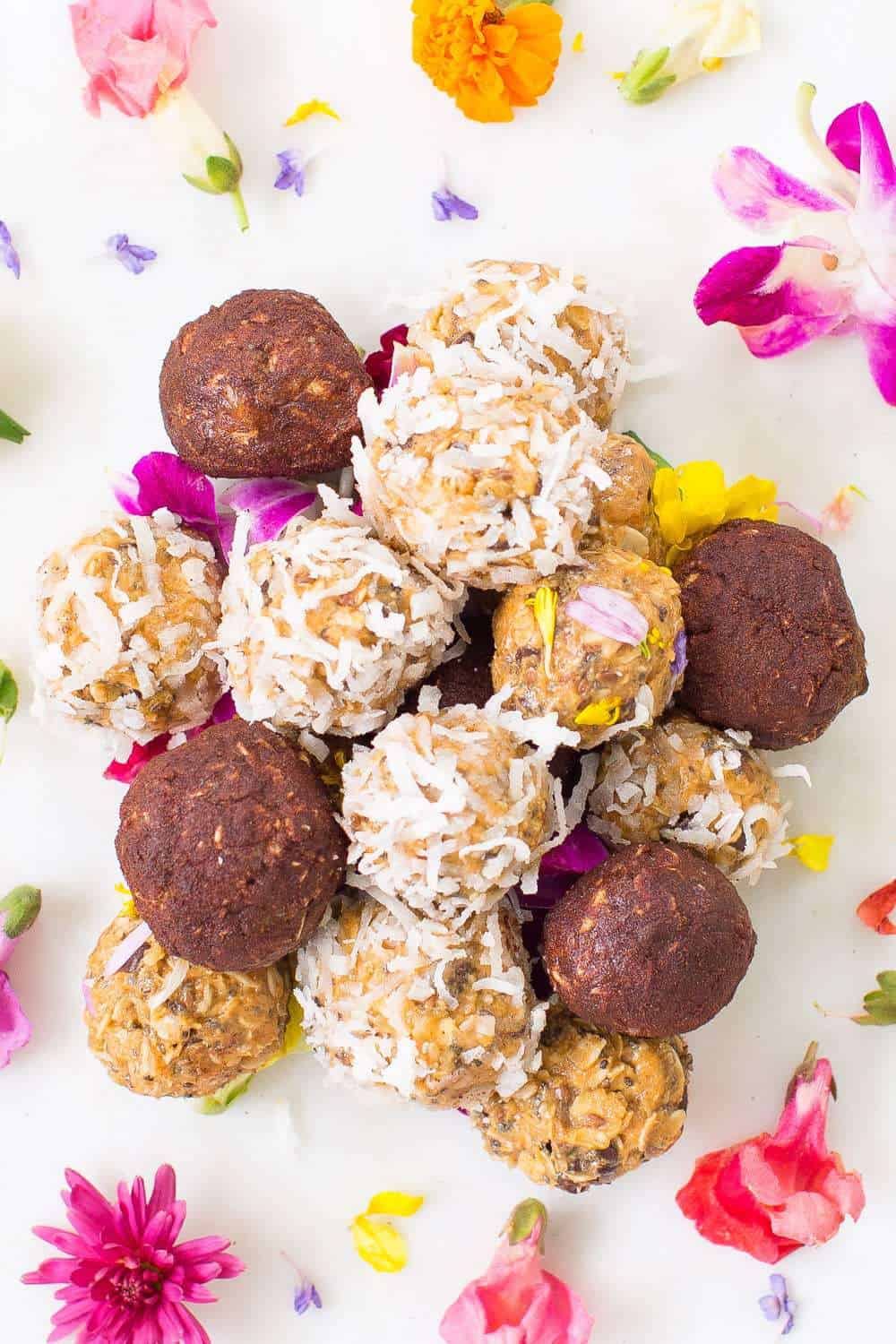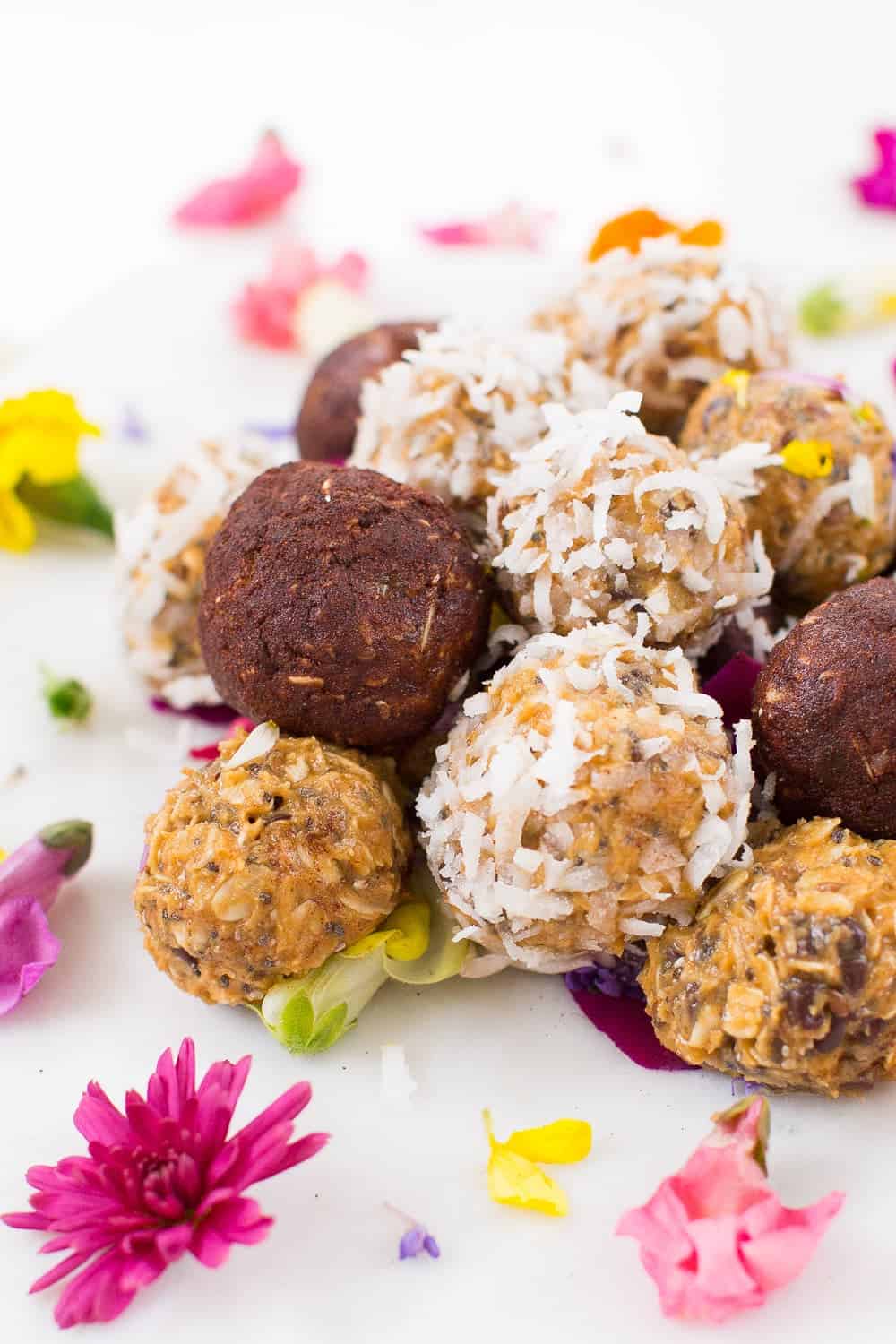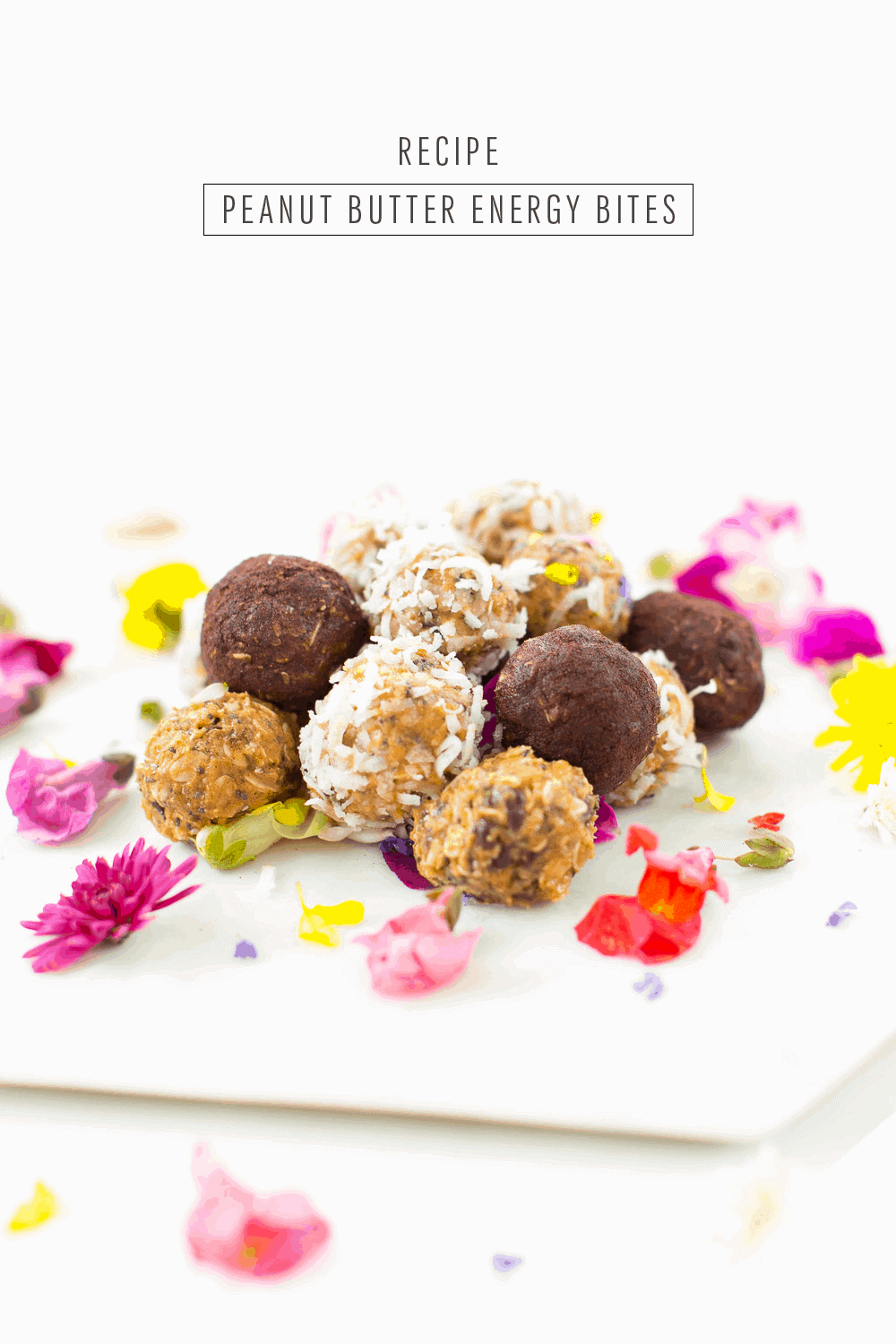 Once you're done sharing energy bites with everyone, you can also store leftover bites in a zip lock bag in the freezer to keep them nice and fresh for a simple and easy snack on the go! Do you have an energy bite renditions that are your go-to? I've tried several, but this peanut butter version is by far my favorite because it's not too sweet, but also not too grainy to enjoy.
This post is made possible by Truvia sweetener. Thank you for supporting the brands we love that keep bigger and better DIY's and even sweeter sweets coming straight to your inbox! Be sure to try out your own reduced-sugar recipes at home with your own sample of Truvia Natural Sweetener right here!