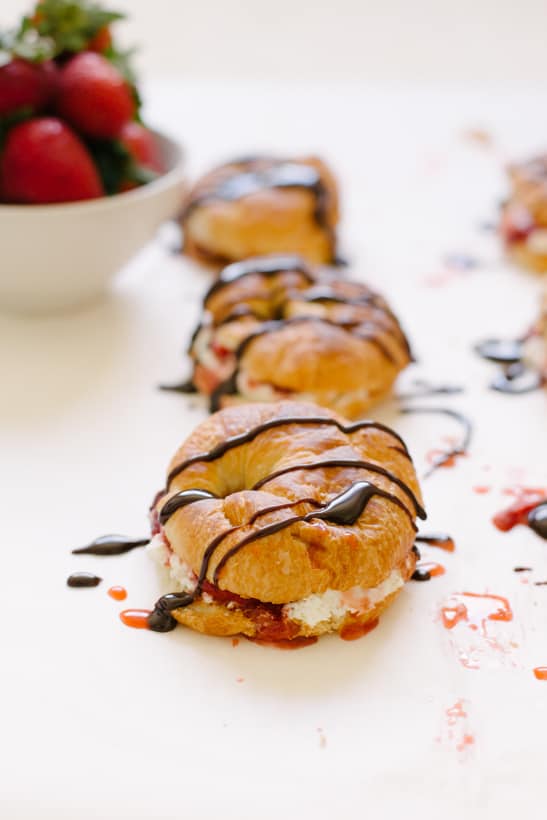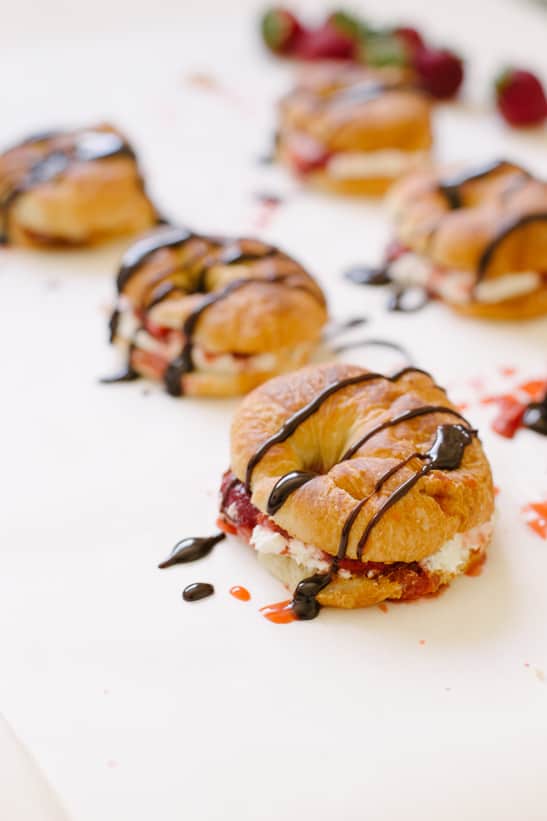 photos and recipe contributed by Nanette of Cultural Chromatics
Guys, I think I'm onto something. And that something is top off everything with chocolate. Last time I shared frozen chocolate chip cookie dough sundaes smothered in chocolate shell, and this time I did it again. Today I'm sharing a sandwich-y spin on a classic combo– strawberries & cream.
These mini croissantwiches are creamy yet sharpened with a sweet tang from a hint of balsamic in the strawberries. The petite size is perfect for any upcoming celebration, especially considering wedding season is here! These would be perfect for showers or girly brunch…
Ingredients:
6 mini croissants
1 cup sliced strawberries
1/2 can whipped cream cheese
1 tbsp sugar (more if you like your dessert very sweet)
1/2 tbsp balsamic vinegar
chocolate syrup/hot fudge
pat of butter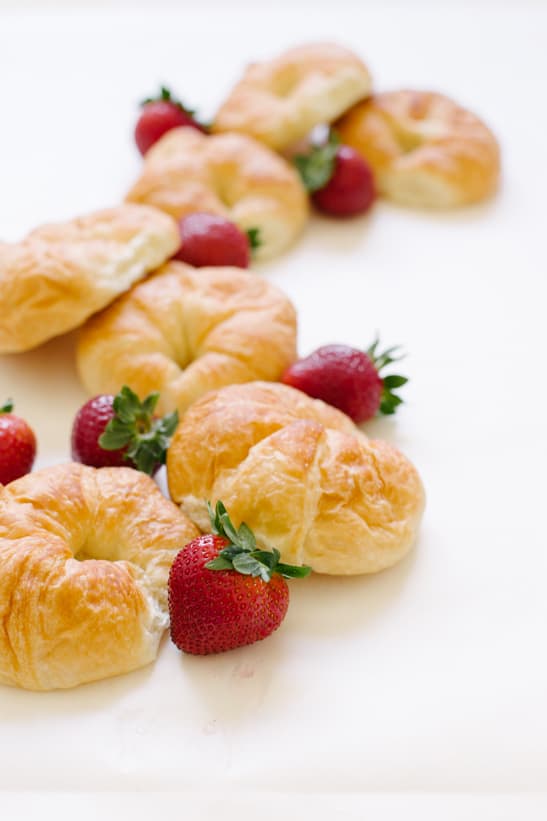 Start off by toasting your croissants. While they're toasting, heat a pan on medium heat and melt the butter. Then add the strawberries, balsamic vinegar, and sugar. Swirl and heat for about 5 minutes, or until the strawberries become a deep, rosy red. Remove from the heat and let cool.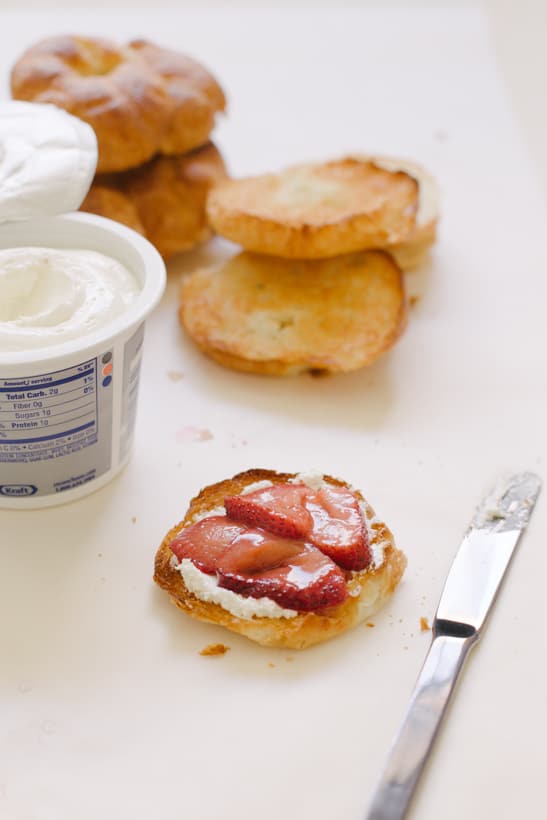 Spread cream cheese on one layer of the croissant, then add another layer of the sliced strawberries and its sauce. Add the top of the croissant and then drizzle with hot chocolate. Then, promptly stuff your face :).