Best French Toast Recipe — This ultra-luxe french toast recipe will definitely impress! It has whipped ricotta and a boozy blood orange compote…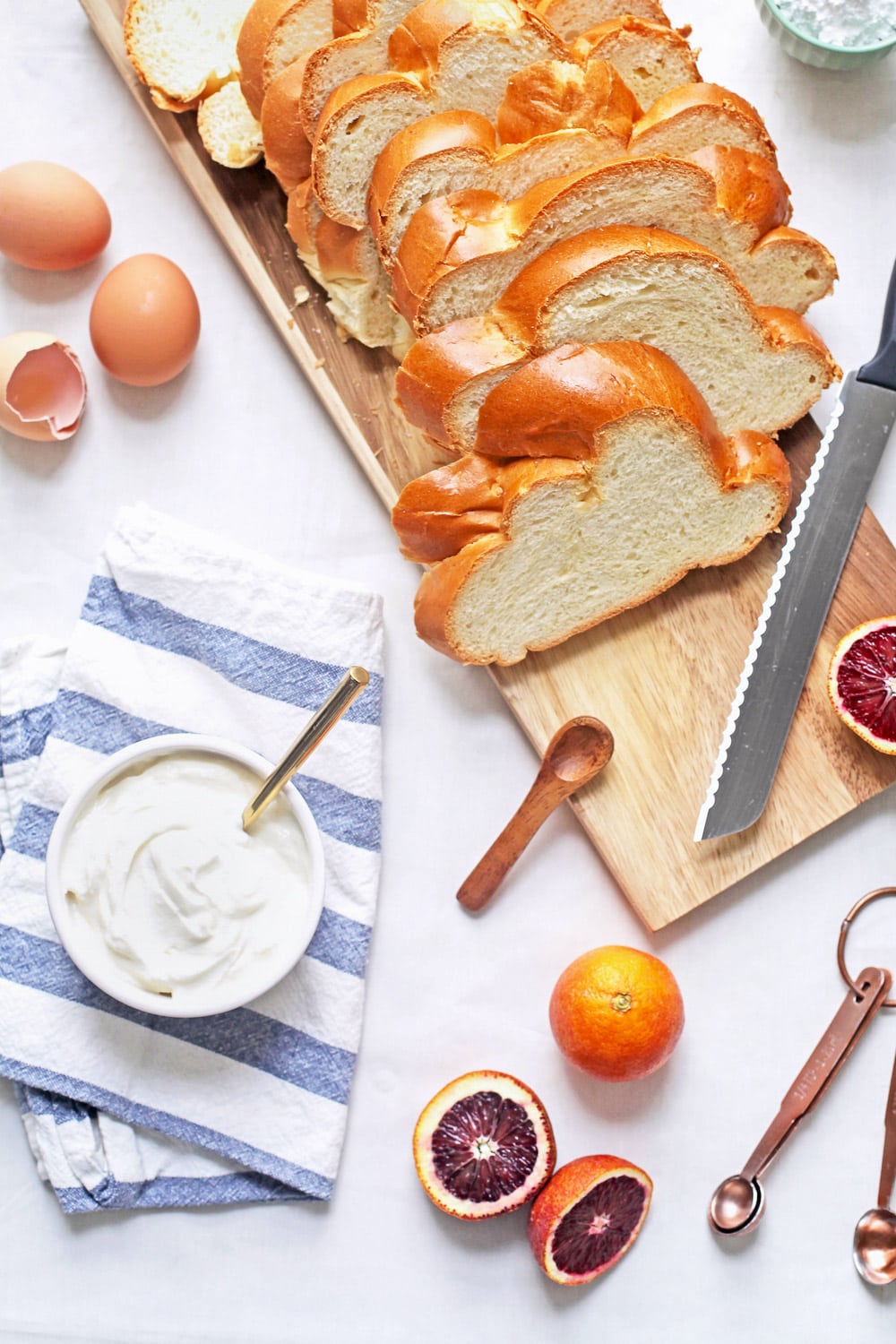 What's not to love about this time of year? The weather is getting warmer, the flowers are blooming, the birds are chirping and spring is in the air.
But even more importantly, it's a time for delicious treats (Hello, Cadbury cream eggs!) and wonderful seasonal finds, including blood oranges.
Despite the slightly alarming name, blood oranges are actually a beautiful fruit with an even more beautiful taste. But just because I, Alyssa, can pop the orange segments like candy, doesn't mean that's the only way I want to enjoy them.
Blood oranges have such a short season, so once I see them start hitting the grocery store shelves I can't help but buy them in droves and add them to, well, pretty much everything.
My latest blood orange creation, a decedent whipped ricotta topped French toast, isn't complicated to make, but the tasty results will have everyone reaching for seconds and thirds (and maybe even fourths?!) at the brunch table.
Picture it with me- bread soaked in a citrus egg cream and then fried to golden perfection, topped off with a creamy whipped ricotta, and finished with a generous drizzle of a slightly boozy blood orange syrup compote.
I'd say this ricotta blood orange French toast would be a crowd pleaser, but it's so good, you just might have trouble sharing it with the actual crowd…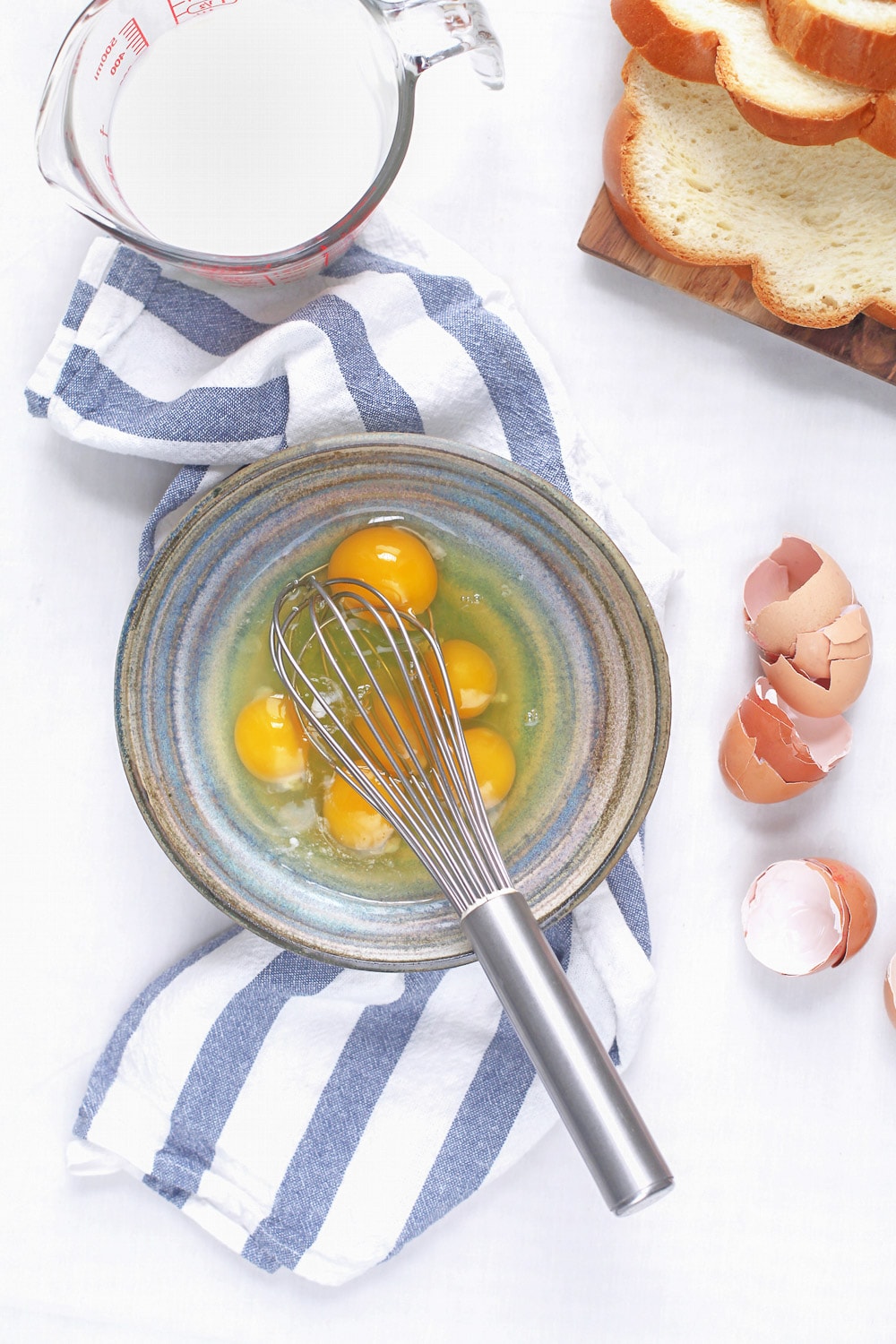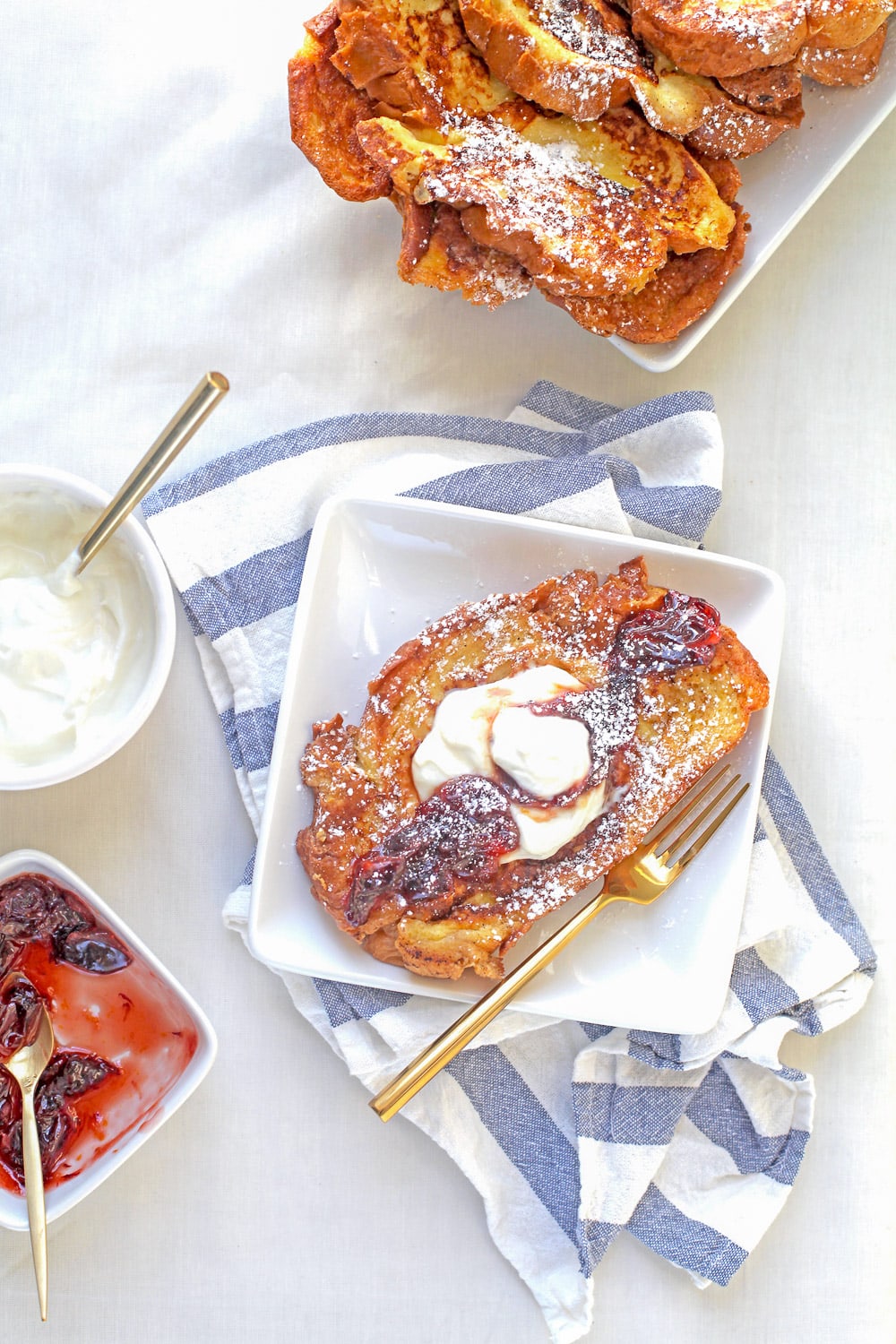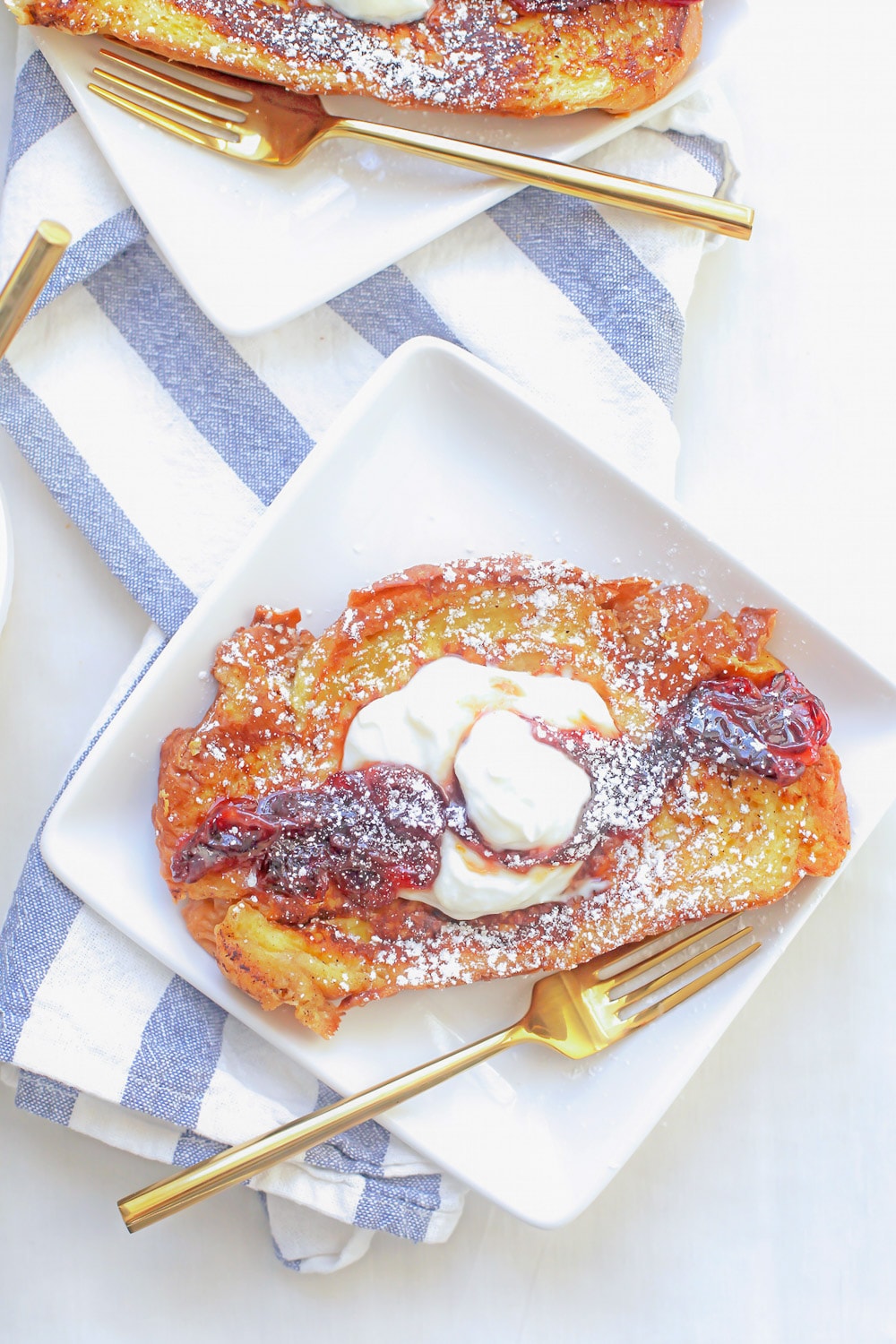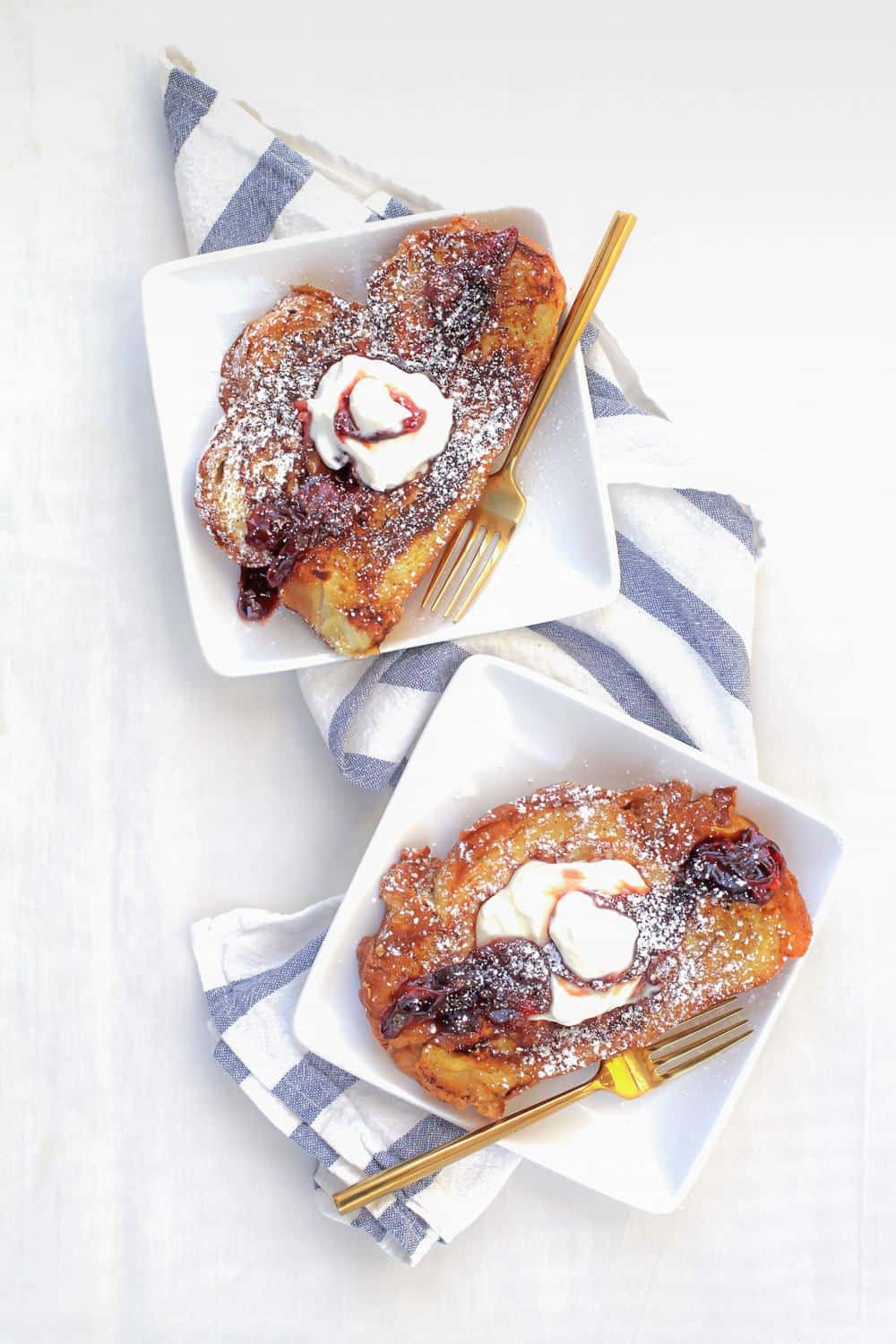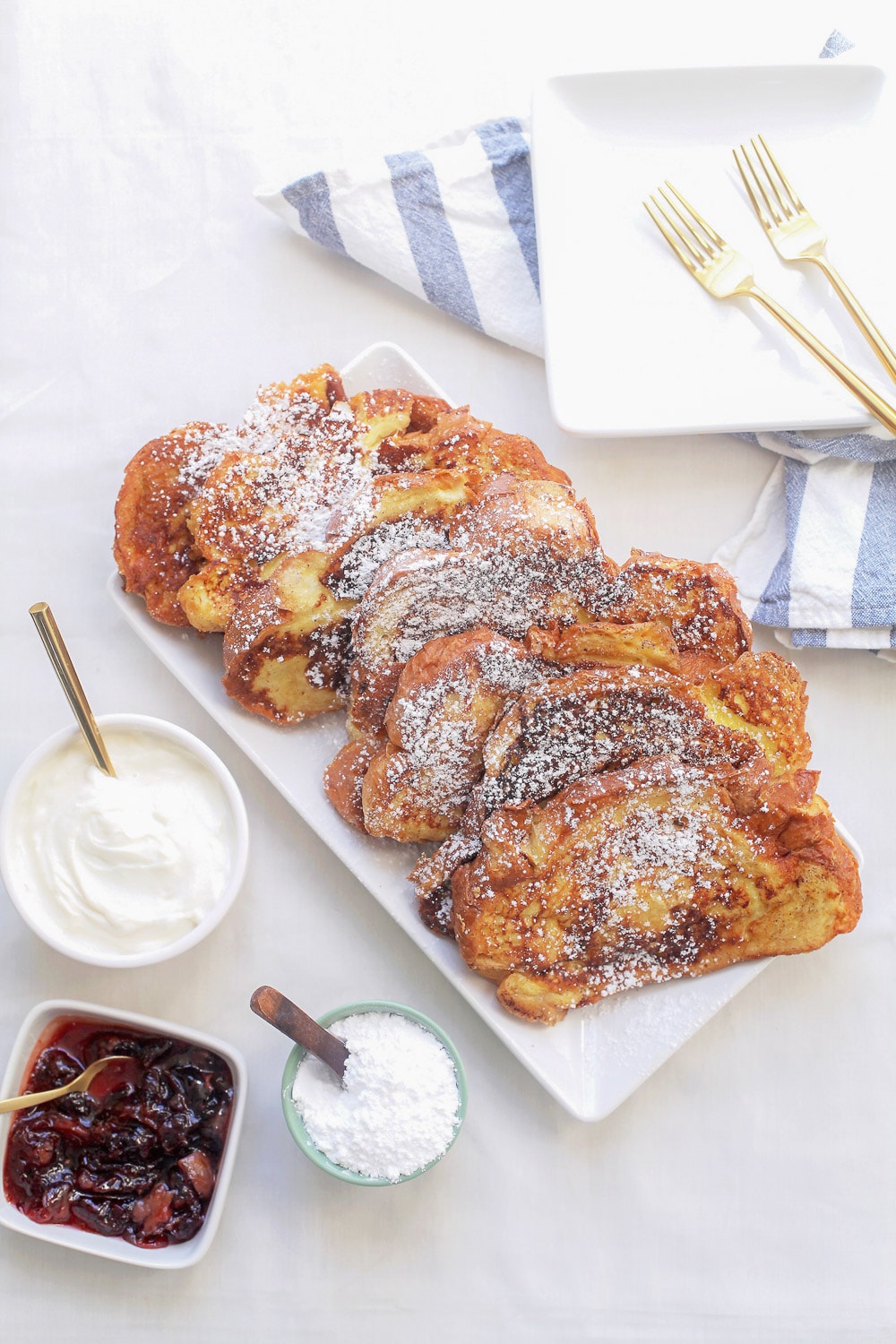 What's your favorite way to enjoy blood oranges? Do you like them as-is, or do you prefer them in a recipe?
The Best French Toast Recipe
How to Make Whipped Ricotta Cheese for French Toast
How to Make a Blood Orange Compote Recipe