This Instant Pot hearty white bean and vegetable soup is the perfect thing to make when you don't feel like cooking, but are craving a nutrient-dense meal. And, with everything made right in the Instant Pot, clean-up is a breeze. Forget take-out, make this soup and have leftovers for days! 
Thanks to a recent Amazon sale, I (Alex) am the proud new owner of an Instant Pot, AKA the appliance that everyone (especially Pinterest) is talking about. One part slow-cooker, one part pressure-cooker, it's the do-it-all gadget that makes healthy eating even easier. Which, after the last few months of endless gatherings, is a welcome thought. 
I'm not usually one to push more kitchen appliances on my friends, but it seems that I've unknowingly become a Instant Pot salesperson. It has the ability to cook dried beans in less than 30 minutes, make homemade yogurt and cook vegetables in the same time it takes to heat up the oven. In other words, if you don't have one, you need one.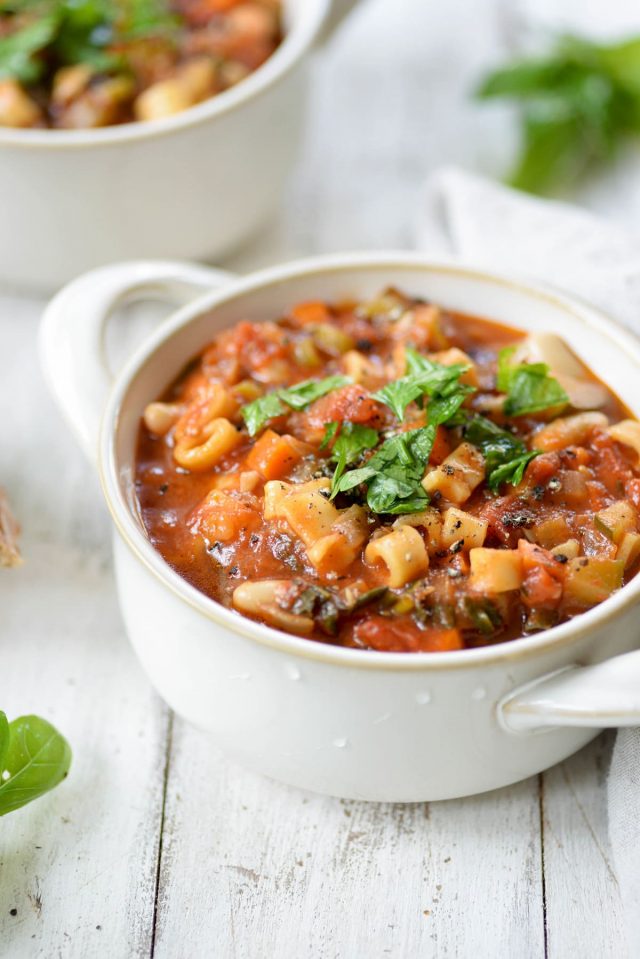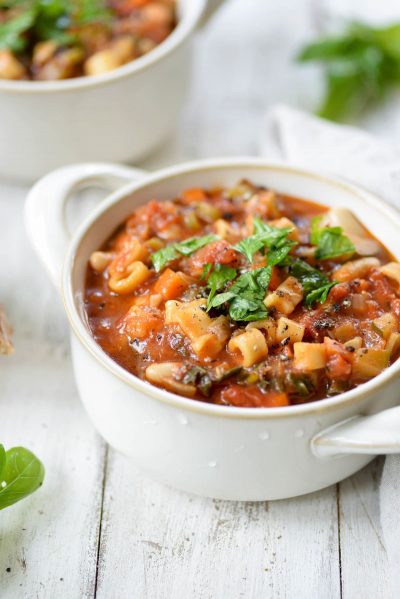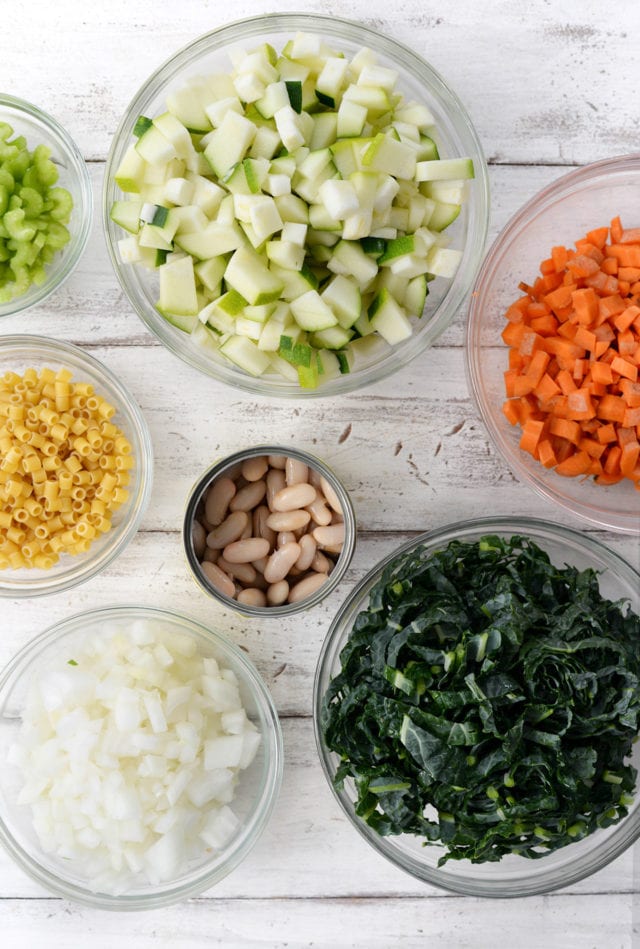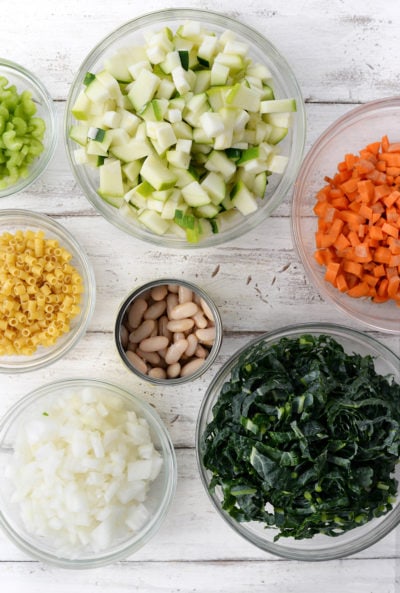 Place oil in the bottom of the Instant Pot and turn on the sauté setting. Add the onion and cook until lightly softened and caramelized, about 5 minutes. 
Add the carrots, celery, zucchini and seasoning. Cook and additional 3-4 minutes, stirring often. Press cancel/keep warm button, then add all remaining ingredients except the white beans to the pot.
Cover, hit the manual button and cook on high pressure for 7 minutes. Let pressure come down naturally for 10 minutes, then quick release and remove cover. Stir in the beans and season to taste.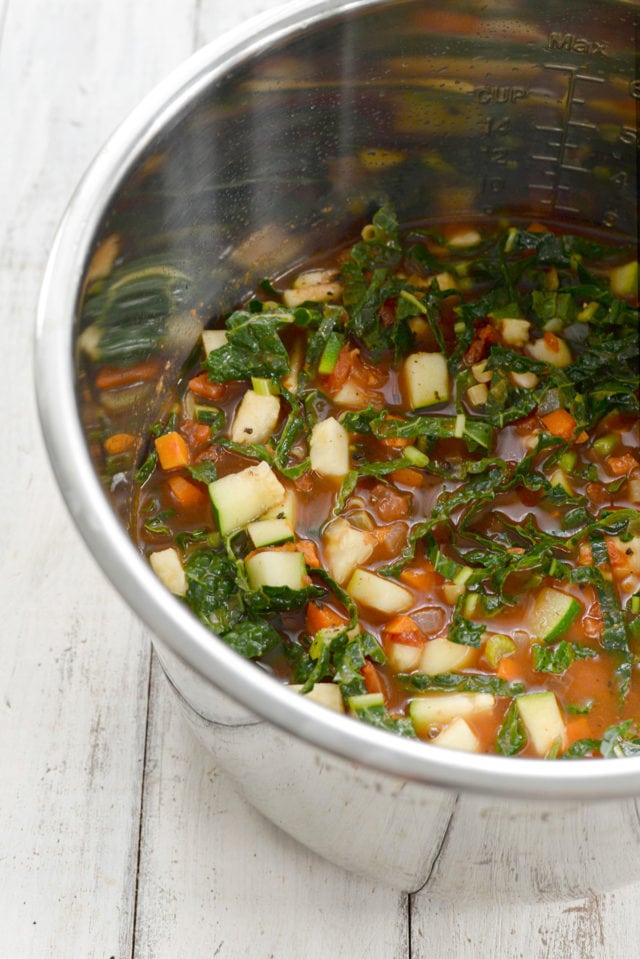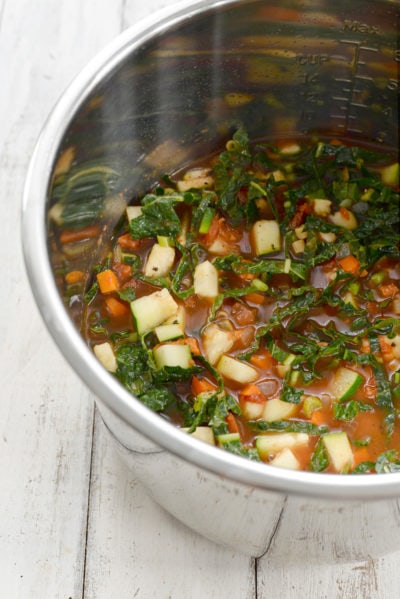 Garnish with parsley and parmesan cheese, if using. Serve immediately. 
No Instant Pot? No problem. Sauté the vegetables on the stove in a large saucepan. Then, continue to add the rest of the ingredients and cook until noodles are tender and vegetables are cooked through. Alternatively, place sautéed vegetables in the base of a slow-cooker along with the rest of the ingredients. Cook on low 4-5 hours.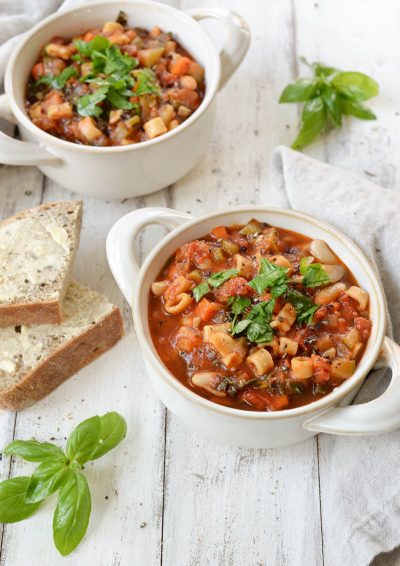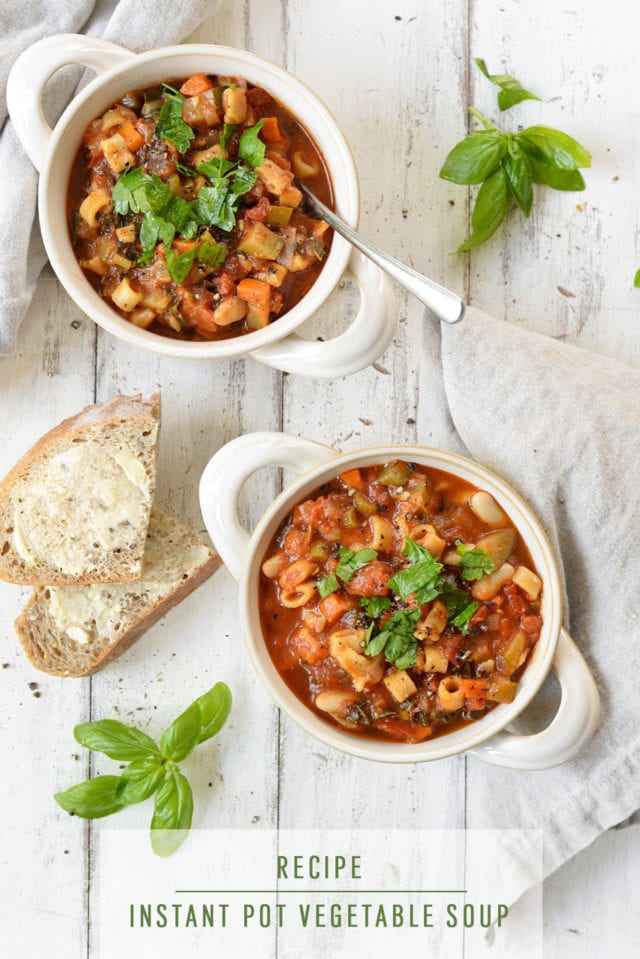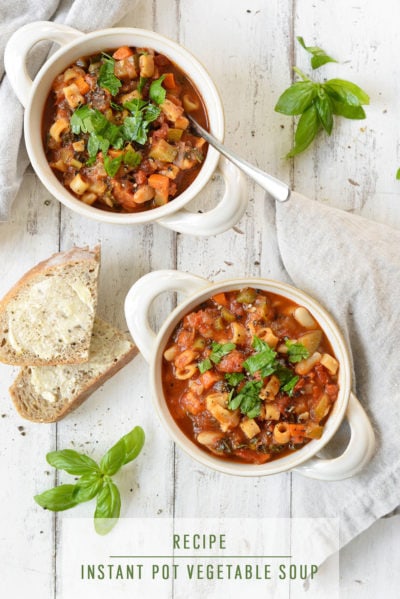 Alexandra Caspero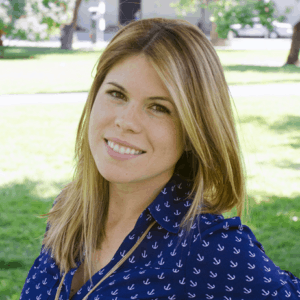 Alexandra Caspero is a Registered Dietitian and yoga instructor with a passion for travel, pasta and avocados. Her blog, Delish Knowledge, focuses on making whole-food eating deliciously simple.