Ready to up your breakfast game? Try this savory oatmeal breakfast bowl, a unique twist on the traditional version. While this recipe is perfect for breakfast or brunch, I, Alex, find myself making it most often on busy weeknights; when I need something healthy and hearty and am short on time. 
I've included directions for one bowl, but to maximize prep time, consider making the ingredients in bulk. The herbed tahini sauce will give you more than you need, so store extras in the fridge for more oatmeal bowls throughout the week or on pasta and salads. You can double (or triple! or quadruple!) the amount of oats and spinach that you'll need. Just like the sauce, extras will store well in the fridge for quick assembly. 
Then, when ready to eat, poach (or fry) an egg and add in fresh tomatoes. How good is that? A flavorful go-to meal that you can whip up anytime!…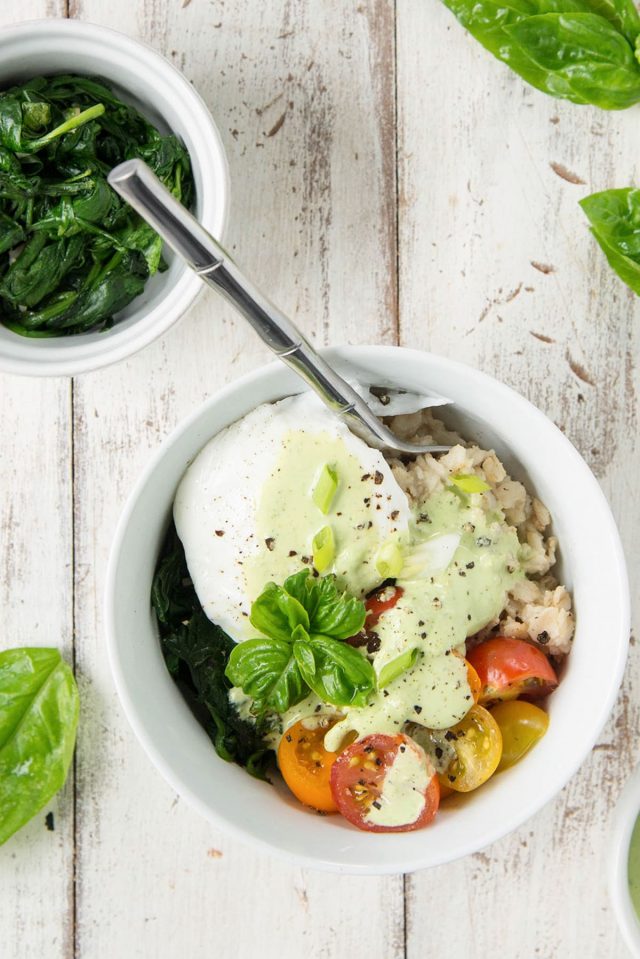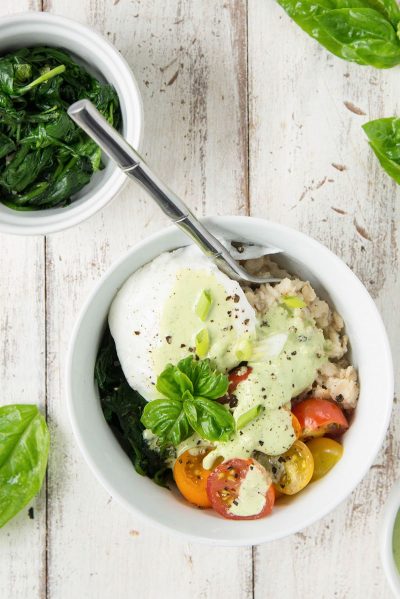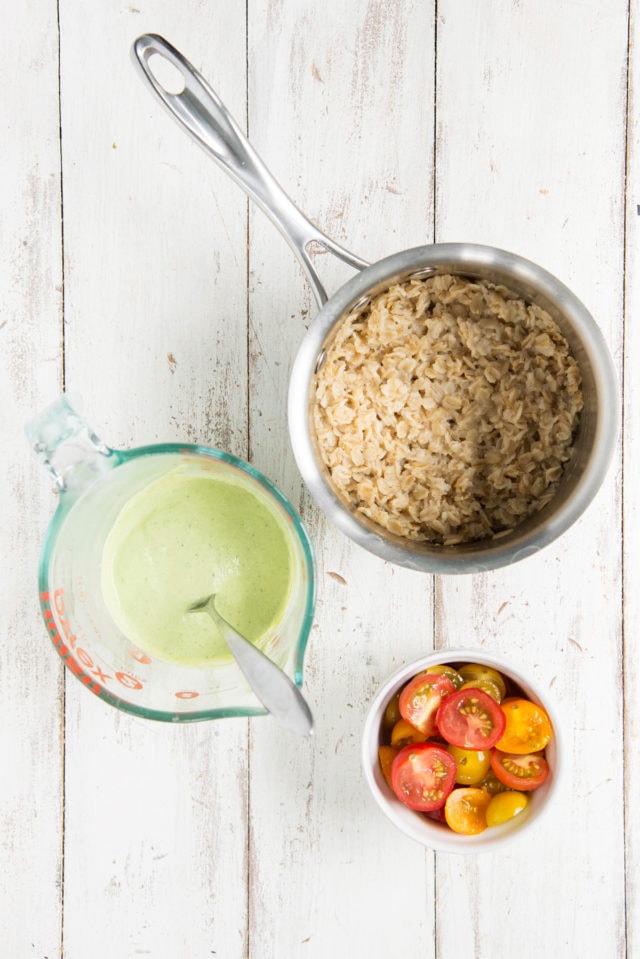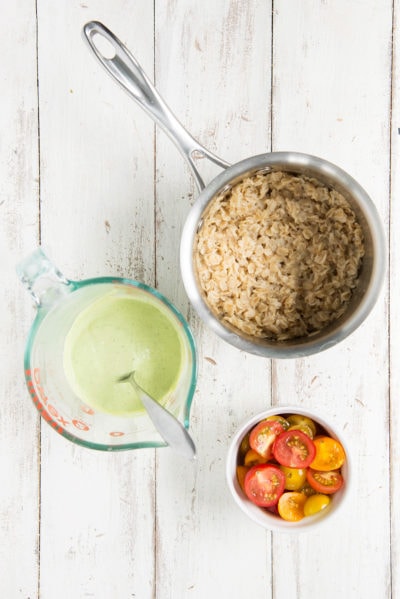 If you want to save a pan, consider frying the egg instead of poaching it. Once the spinach is done cooking, crack an egg into the seasoned pan and cook to your liking.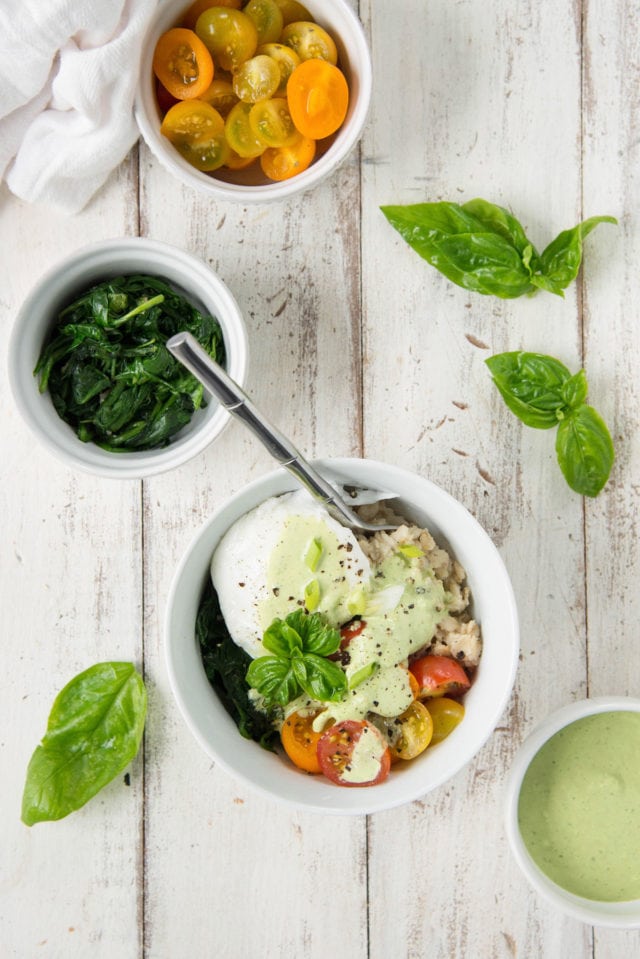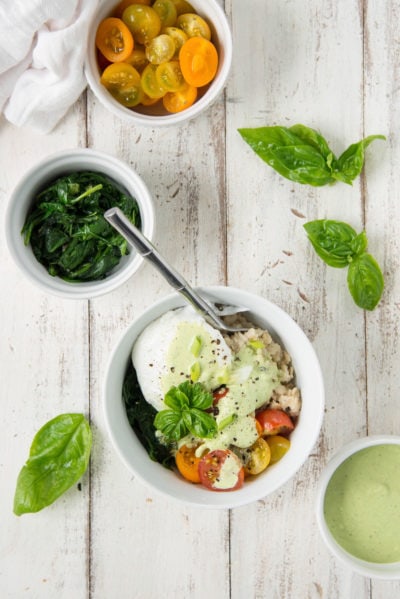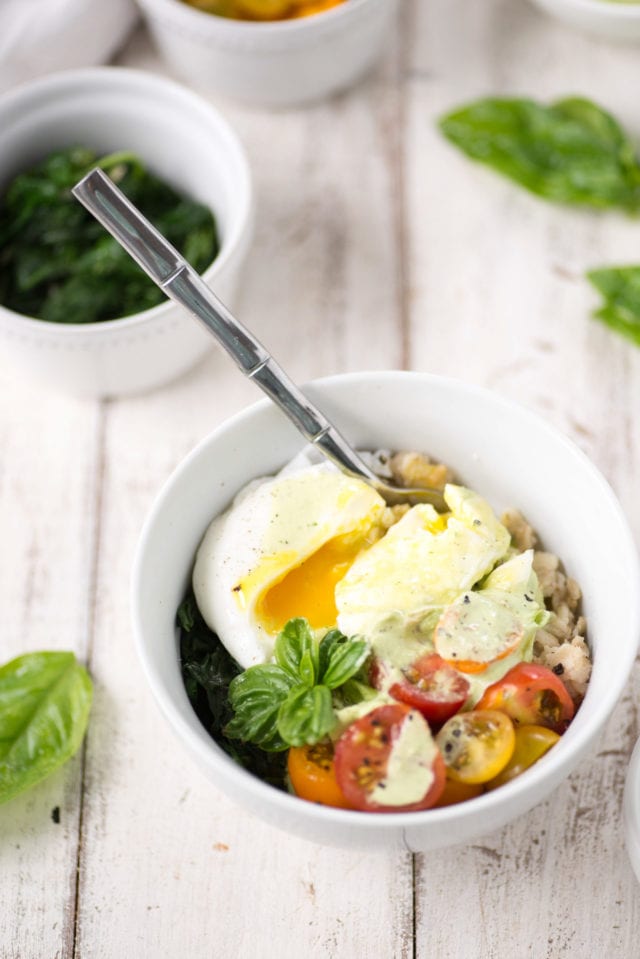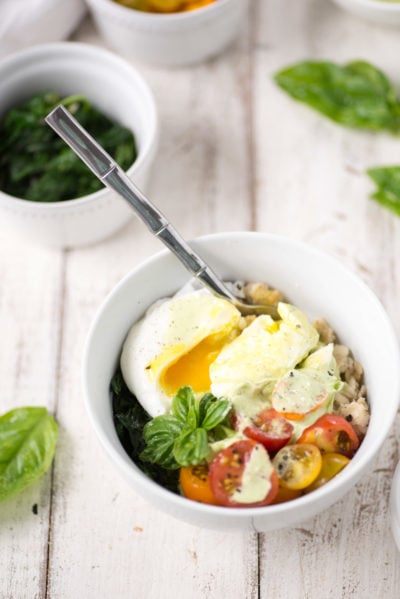 Once you've tried it this way, feel free to switch up the ingredients based on your preference! There's so many different combinations you can do, the possibilities are seriously endless!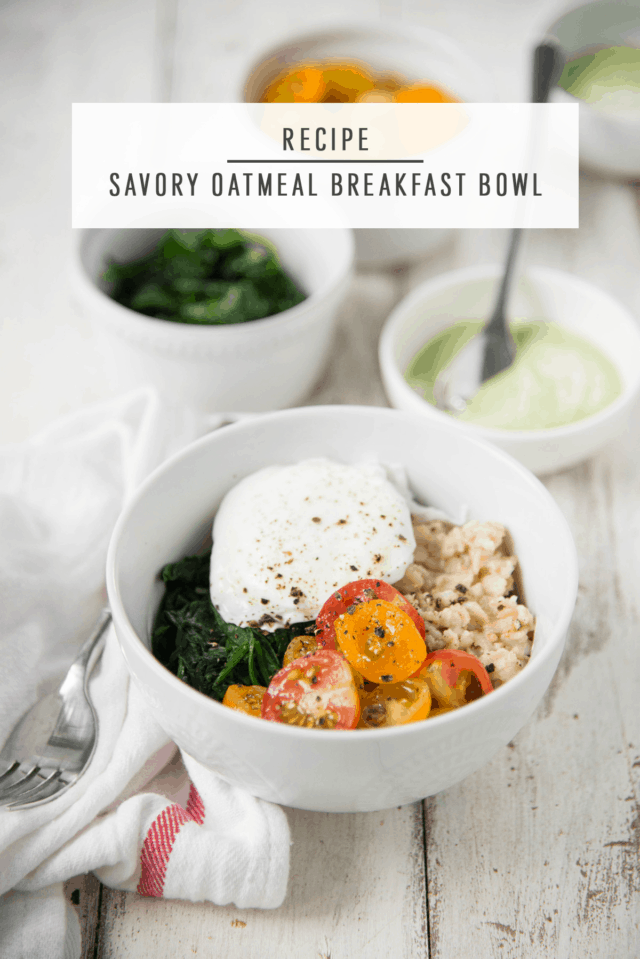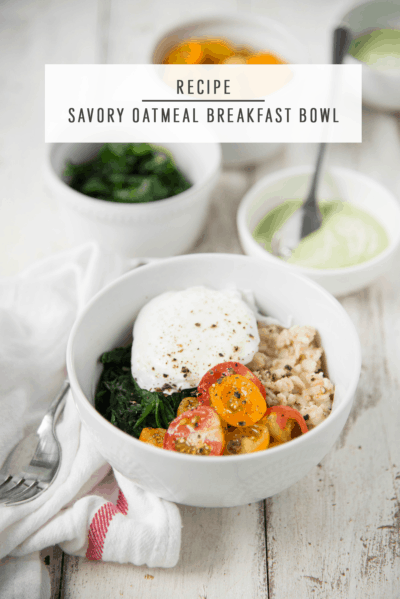 It's that simple! As long as you have an egg, a savory sauce and some type of vegetable, you can't go wrong! Definitely not your average bowl of oatmeal. So what do you guys think? Have any favorite ingredients you would love to use for this savory oatmeal breakfast bowl recipe?
If you're looking for a more ways to to amp up breakfast then you'll definitely want to check out this All Natural Unicorn Recipe or this perfect for fall Baked Apples with Spiced Granola and Yogurt…
Alexandra Caspero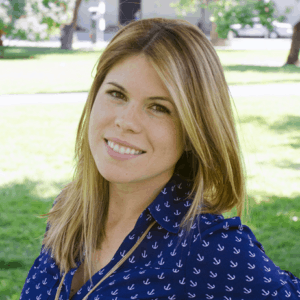 Alexandra Caspero is a Registered Dietitian and yoga instructor with a passion for travel, pasta and avocados. Her blog, Delish Knowledge, focuses on making whole-food eating deliciously simple.