Best Bruschetta Recipe — The simplest 5 minute best bruschetta recipe you'll ever eat! Perfect for a quick, go-to summer appetizer when you are entertaining.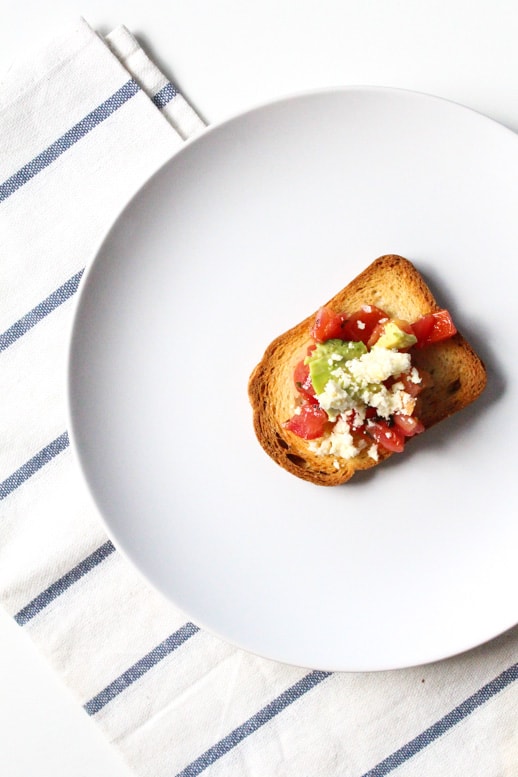 No lie. This isn't one of those scenes from Elf where Buddy congratulates the coffee shop for having the "world's best cup of coffee".
No, no, this is legit. With the summer coming up and guests popping in unexpected, this is a bruschetta recipe that you'll want on hand.
And the best part about this appetizer? It requires no actual cooking or measurements.
Just throw all of the ingredients together and you're set!
Ingredients Needed To Make The Best Best Bruschetta Recipe
All of my ingredients are from Trader Joe's:
Brioche toast slices
English peaches n' cream cheese
Fresh avocado
White truffle oil
Bruschetta sauce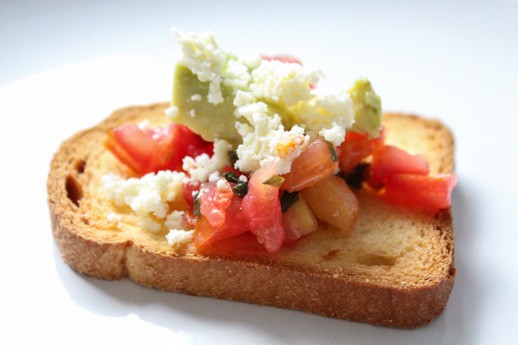 How To Make The Best Best Bruschetta Recipe
Drizzle a bit of white truffle oil on each brioche toast.
And then top with bruschetta, avocado, and cheese.
There you have it. The best 5 minute bruschetta you'll ever eat!