Christmas morning is pure magic, I'm pretty certain. How can life get better than spending the beginning of your day with your favorite people and sweets everywhere!? In this case, it's an easy monkey bread recipe made with chocolate and orange.
I, Rebecca, always want food at Christmas to be a little bit special—it's the only time of years where we can feast all day and night! So I try to make something memorable, and unique, something that might just become a tradition that gets repeated every year without spending hours in the kitchen. That's why I think that this overnight Chocolate Orange Monkey Bread is the best of both worlds…
It's a special, unique treat that's beautiful, indulgent, and delicious. But it's still simple and can be made ahead of time to free up your morning to enjoy the things that actually matter on Christmas. Things like new pj snuggles, twinkle light gazing, carol singing, and pulling all of the Christmas toys out of the 5 million twist ties they are packaged with.
So if you're aiming for less time and mess in the kitchen on Christmas along with a lot of wow factor, this easy monkey bread might just be what you've been looking for!
You can find more of our favorite holiday recipes, desserts, and cocktails right here!
Rebecca of Good Things Baking Co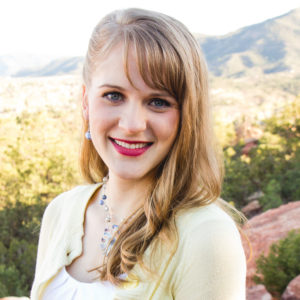 By day she's a crime-fighting, baby wrangling super mom, and by night (and nap-times) she uses her experience cooking for 9 siblings and passion for cookbooks to create the beautiful recipes and photos behind Good Things Baking Co.