DIY Chocolate Covered Strawberry Turkeys Recipe — One of my token last minute Thanksgiving recipes just so happens to be these DIY Chocolate Covered Strawberry Turkeys!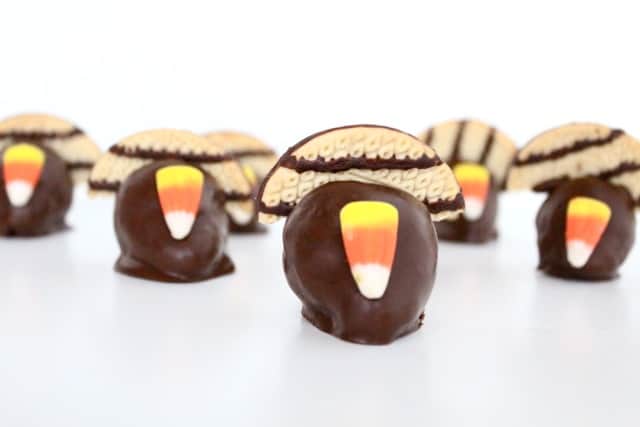 Honestly, where did November go?! I swear I just blinked for a second, and now it's Thanksgiving!
Don't get me wrong. I love a good excuse to stuff myself on turkey, dressing, and pie as much as the next person.
But I'm just a little astonished (and way, way underprepared).
Luckily, I have a token last minute Thanksgiving recipe or two. And one of them happens to involve snacking on Chocolate Covered Strawberry Turkeys.
Would you really expect any less from me?!?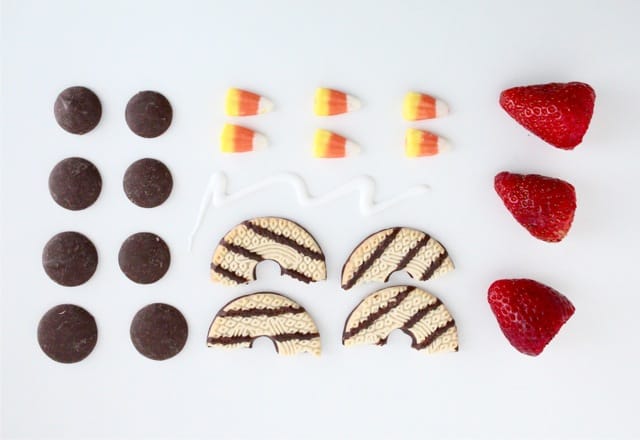 Ingredients And Materials Needed To Make Chocolate Covered Strawberry Turkeys
Strawberries
Candy corn
Fudge stripe cookies — Cut into halves
Wax paper
White royal icing — Optional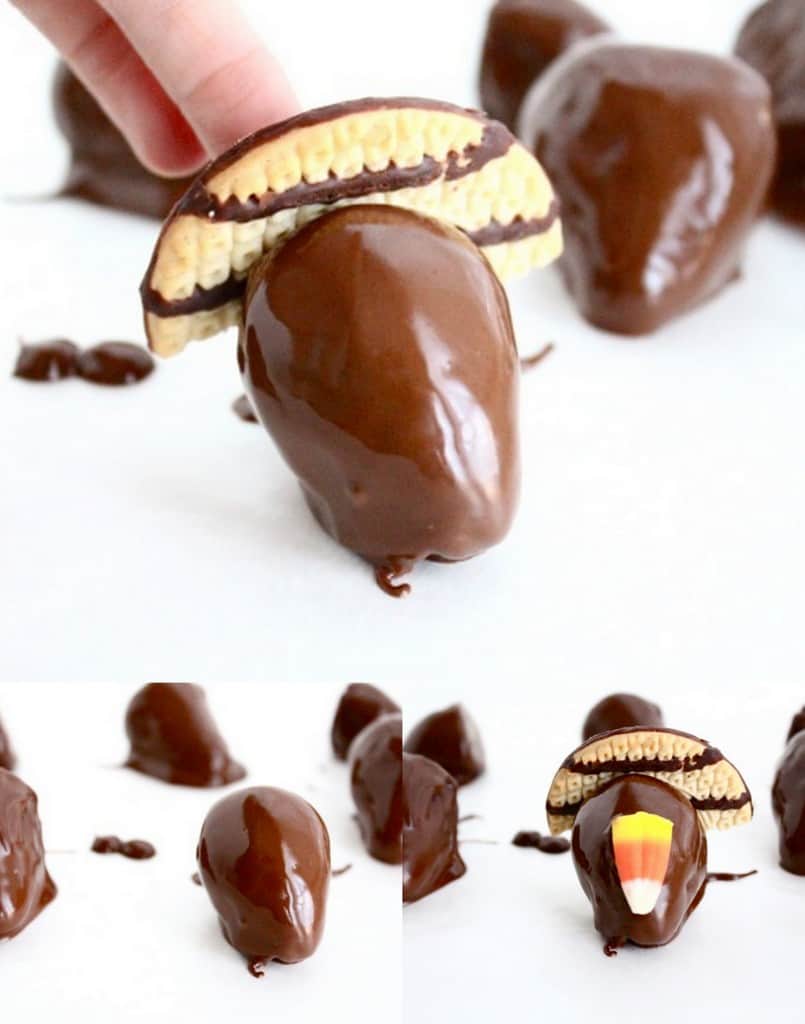 How To Make Chocolate Covered Strawberry Turkeys
Cut the tops off of the strawberries, making sure that you cut the "back" flat so that the tail stands upright.
Dip a few strawberries in chocolate and place them on wax paper.
Once the chocolate is almost dry (but still sticky), press a half of a fudge stripe cookie onto the back to make the feathers.
Then, press a candy corn on the tip to make the beaks.
If you have any excess chocolate on the side of the turkeys, use a butter knife to cut it off. That's all you have to do!
You can put eyes on them with royal icing. But I like to keep it simple, especially since they never last long.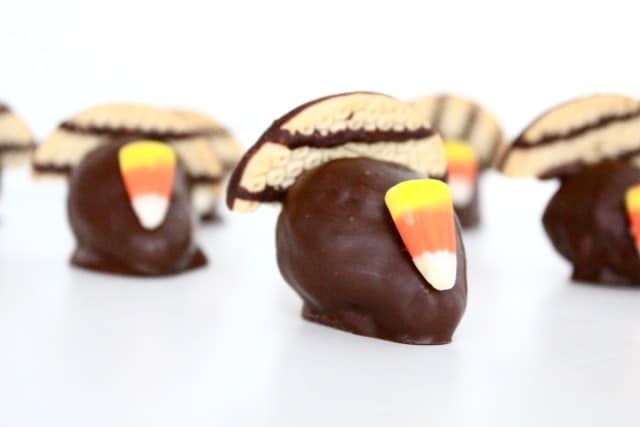 More Thanksgiving Recipes To Try
Not only are these perfect for snacking on throughout Thanksgiving (and the few days before and after, ughm..), but they also make really cute hostess gifts!
Don't forget to share Chocolate Covered Strawberry Turkeys with us on Instagram using the hashtag #sugarandclothloves. We always love seeing all of your creations! Looking for more quick and delicious recipes? You can find them all right here with a few bites to go along with them!