You know me well enough by now to know that I'm sold on anything named fairy bread. Admittedly, the name can however scare off husbands and teenagers, and by scare off I mean they may suffer a little hazing if they unpack fairy bread from their lunch. Every one else will love it though, including you since this is the easiest sandwich ever, haha! Today I thought I'd share my favorite fairy bread recipe with you all! It's super easy and bound to be a conversation starter at your next lunch…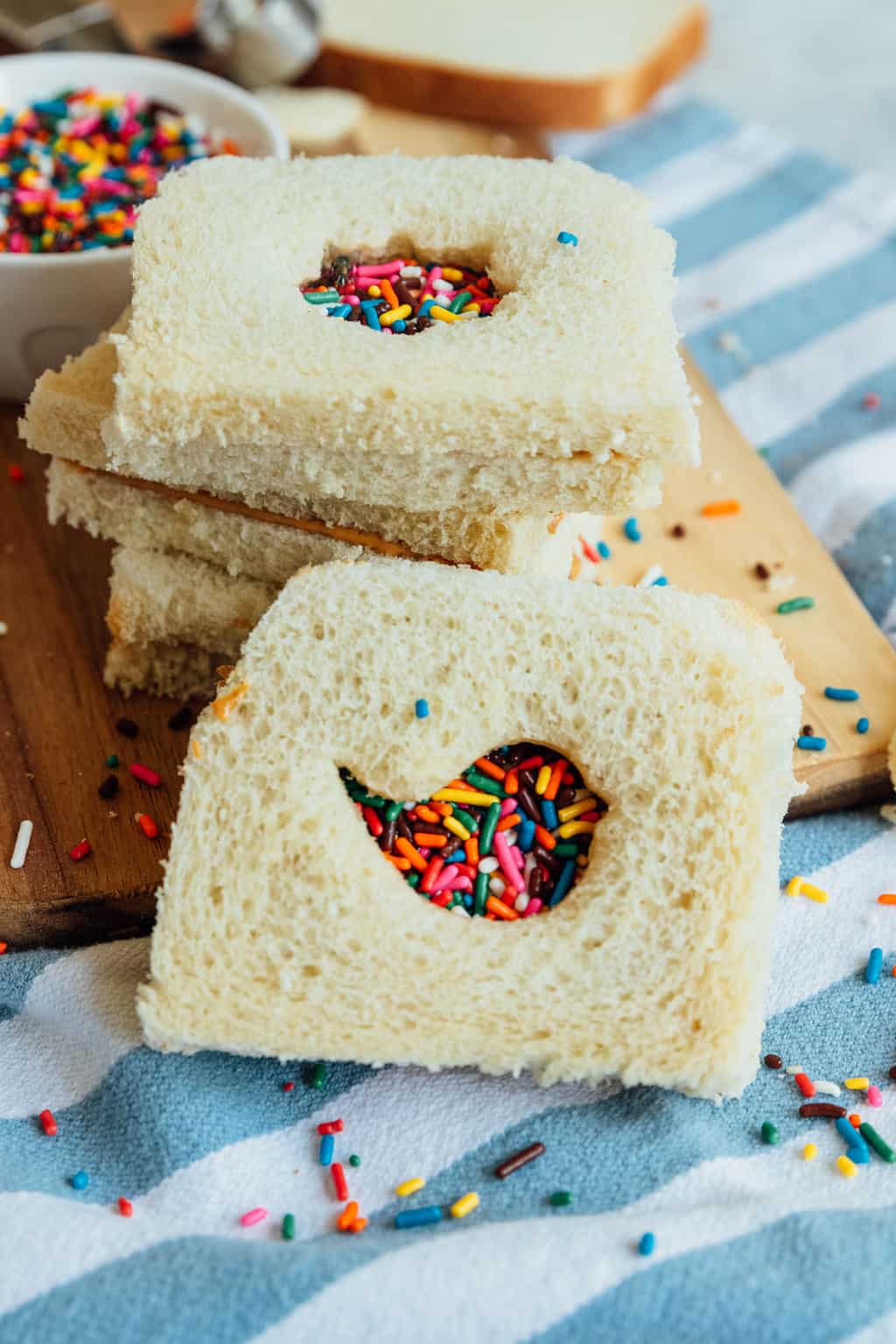 The traditional fairy bread recipe uses just butter and sprinkles, and as much as I love butter, I opt to make an actual sandwich with my sprinkles. PB & J, anyone? To make my version, cut off the crust and the use a cookie cutter to get the shape you want. Then spread either peanut butter or nutella (with a dash of honey), and dust it with sprinkles. All done!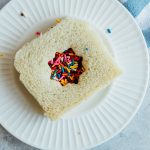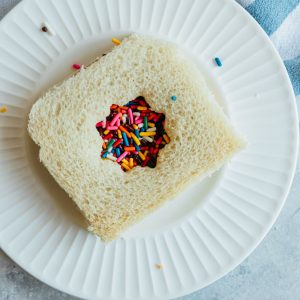 Don't you think this is such a cute way to surprise someone? You could even use them as finger foods for a party! I'm basically partial to anything that includes rainbow sprinkles and cards. How about you?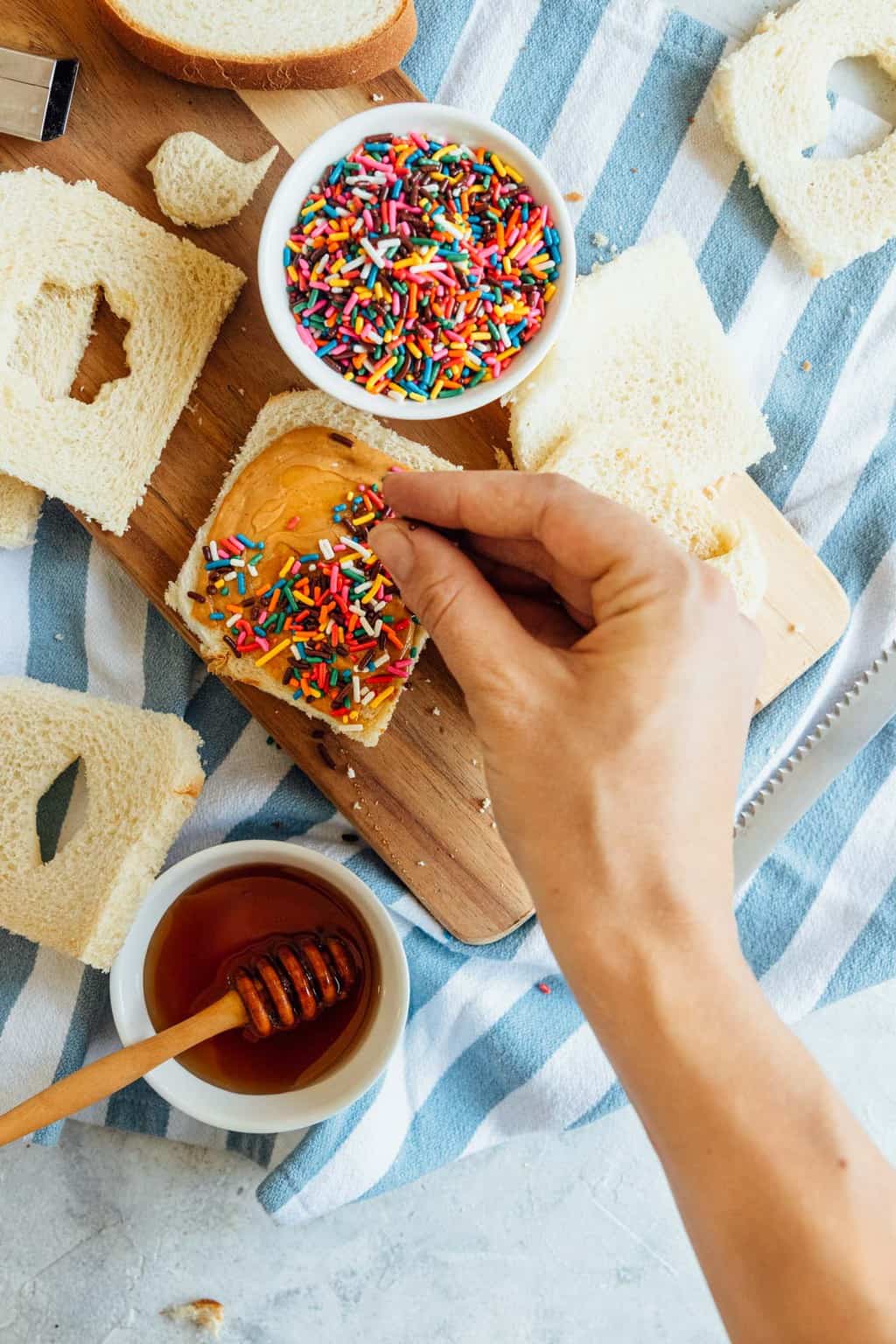 SaveSaveSaveSave
SaveSave