There's an urban legend going around. Apparently, there's such a thing as a "fun mom." They take unexpected trips to the park, zoo, or library.
They bake cookies for their kids in the kitchen, even though they know that it will turn into a big mess. Wrecking the living room on the regular to build blanket forts? No problem! Fun moms also turn on the backyard hose to make mud pies.
We all aspire to be that fun mom. But who always has all that time? I, Rebecca certainty don't! You can still be that fun mom by wowing your kids at lunch time with these easy and quick bagel pizzas, SunButter banana "quesadillas" and pancake sandwiches.
They're all nut free, which makes them lunch-box approved for school or day care! Throw a few fruits and veggies on the side, and you've got a complete meal!
Ideas for Nut Free Lunches For Kids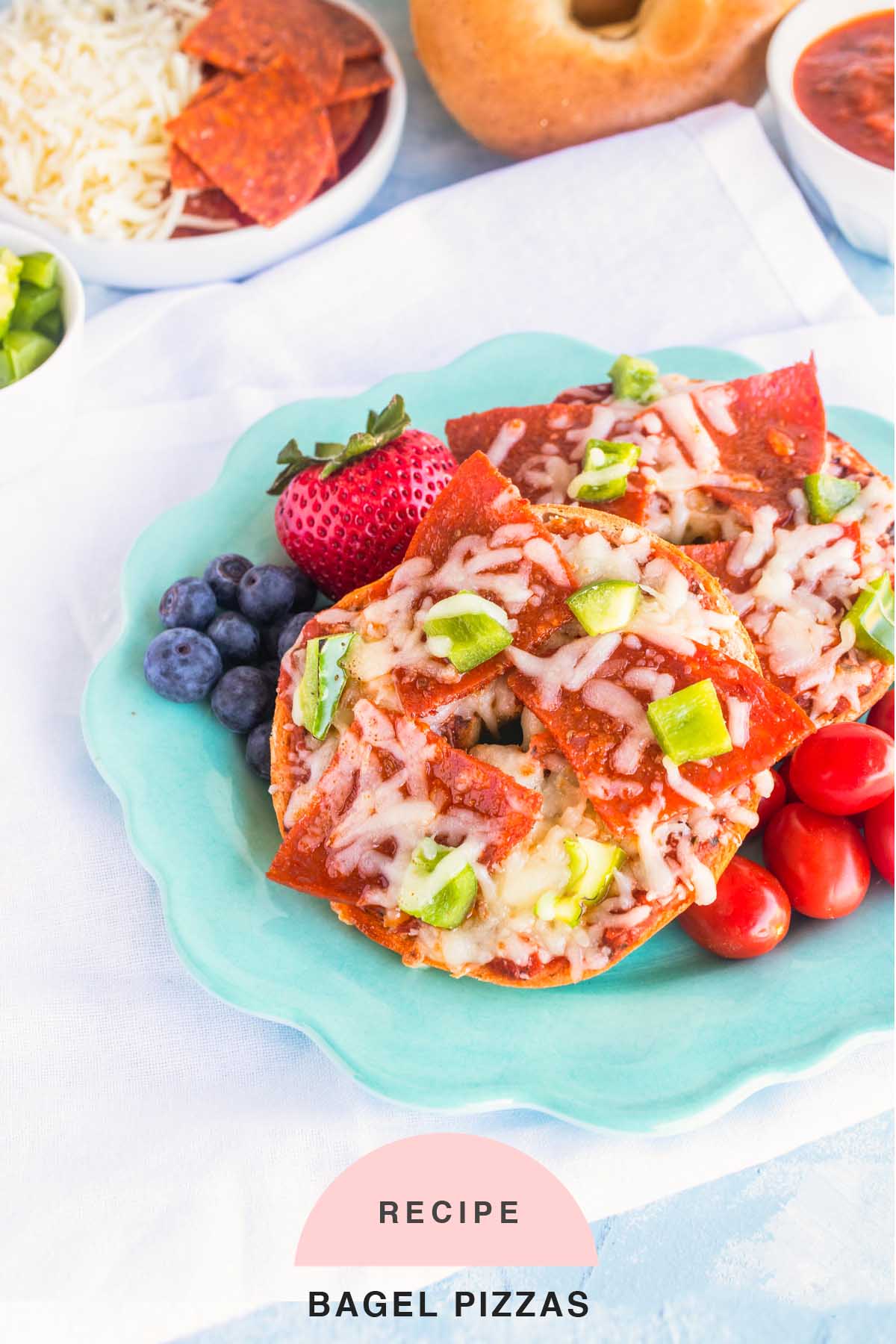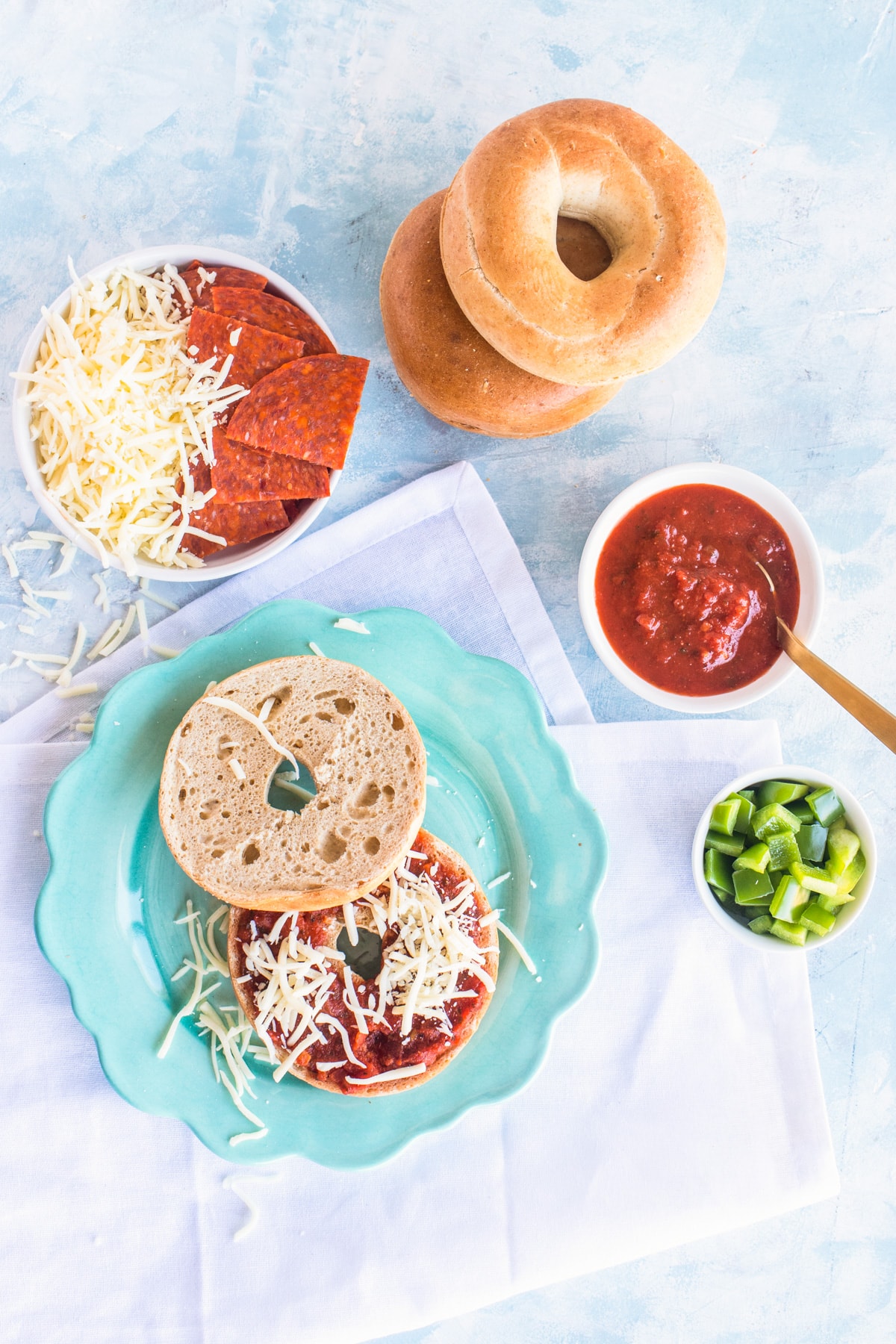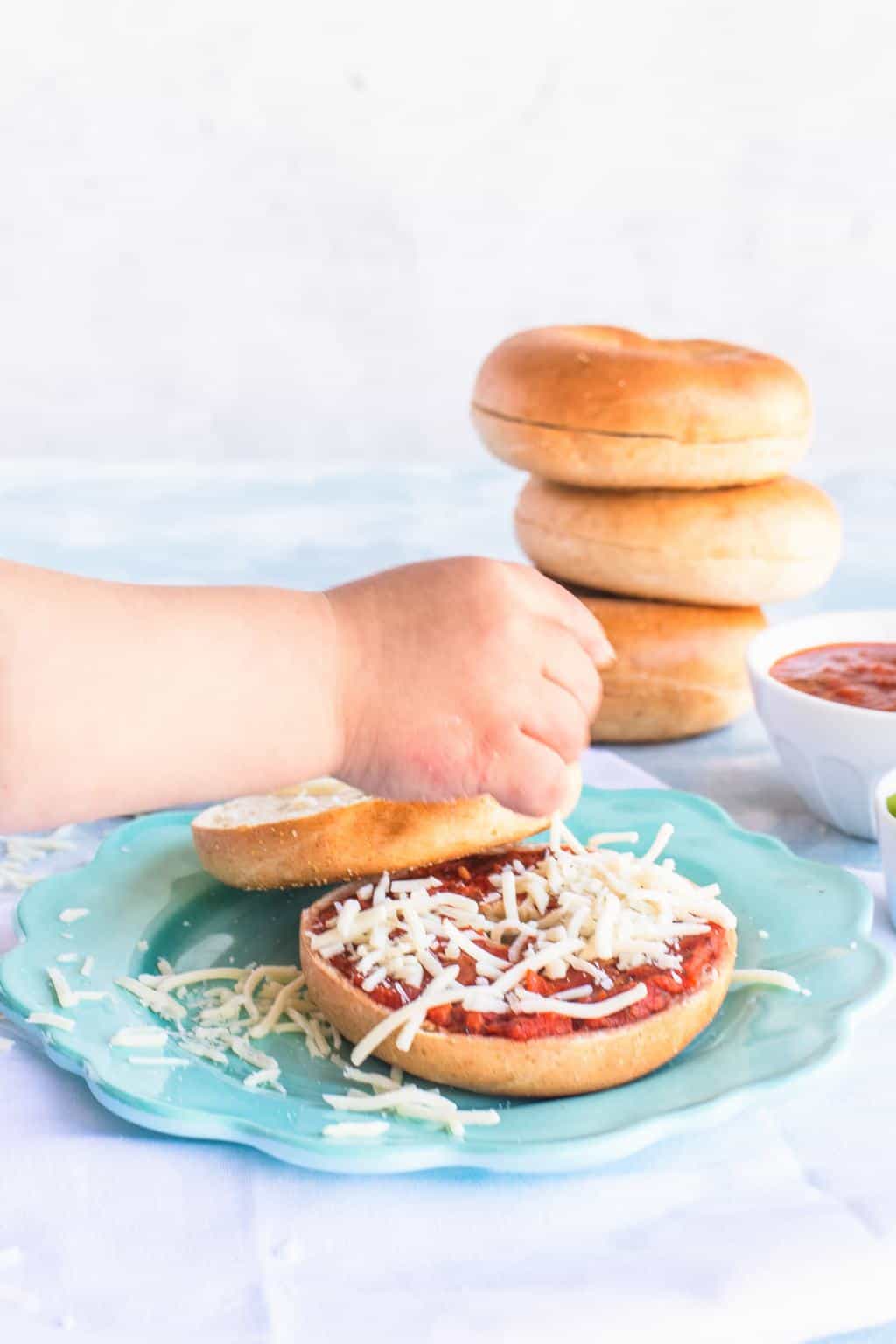 Pizza Bagels | Easy Lunch Idea for Kids
Get creative with the toppings! For the pickier eaters, slip in a veggie or two. The best part? Kids can enjoy topping their own pizzas! Just make sure that they don't snatch and eat all of the cheese before it can go on the pizzas. That why I always have to keep an eye on my 18-month old.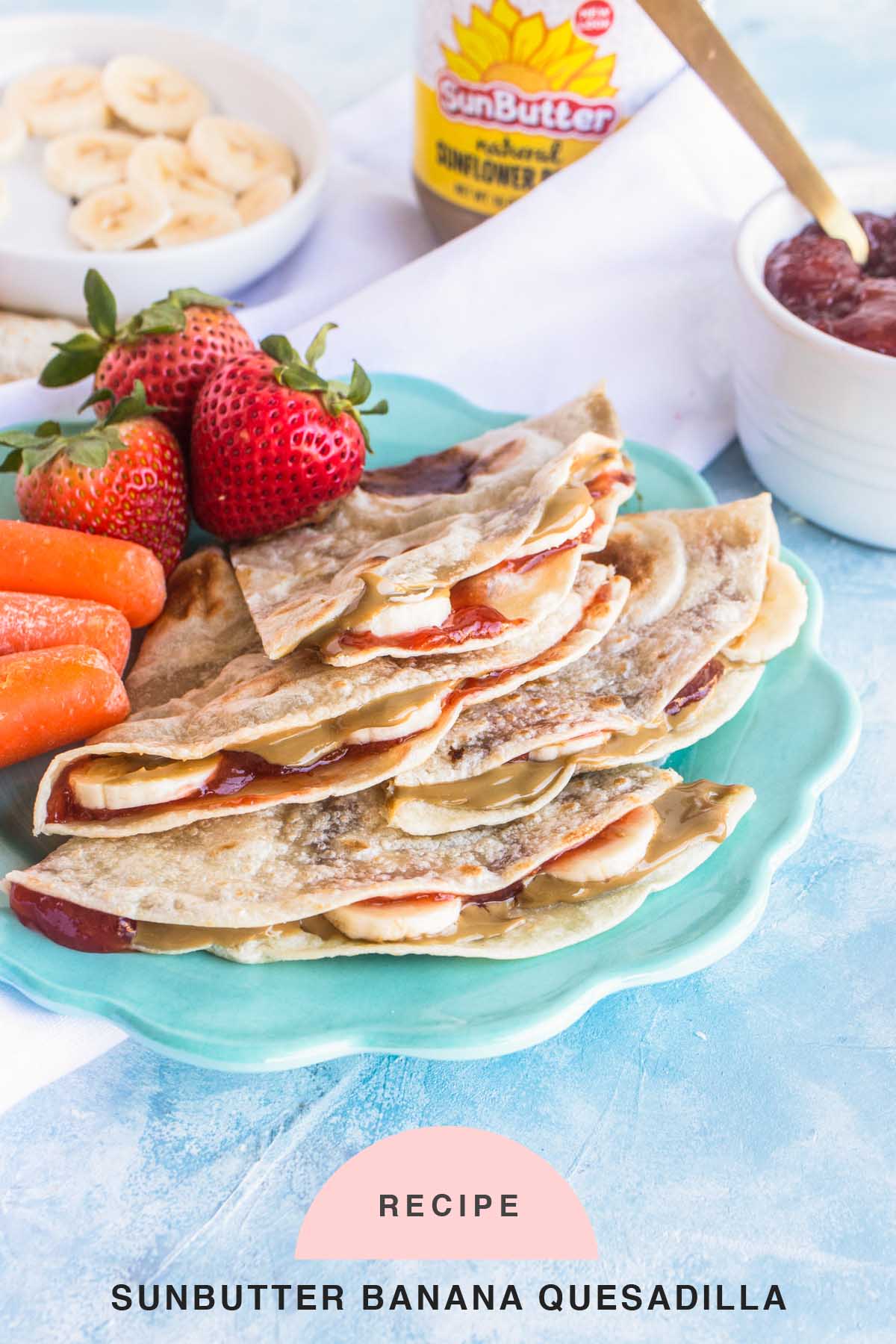 Banana Quesadilla Is a Great Healthy Kids Lunch Recipe
Nut allergies are serious. Many schools and daycare do not allow them on campus. Thankfully, there's an alternative!
According to my 4-year old taste tester, SunButter tastes just like peanut butter. He's got a very discriminating (rather picky) palate too! SunButter is made from roasted sunflower seeds.
It's also free from the top 8 common food allergen: peanuts, tree nuts, milk, eggs, wheat, fish, shellfish and soy. Plus, it's also gluten and sesame free!
Since a standard sandwich is just a little boring, why not put it in a tortilla and throw in some sliced bananas? We call them Banana Splits at our house. My kids have no idea that Banana Splits technically require ice cream but that's okay! They love this recipe already.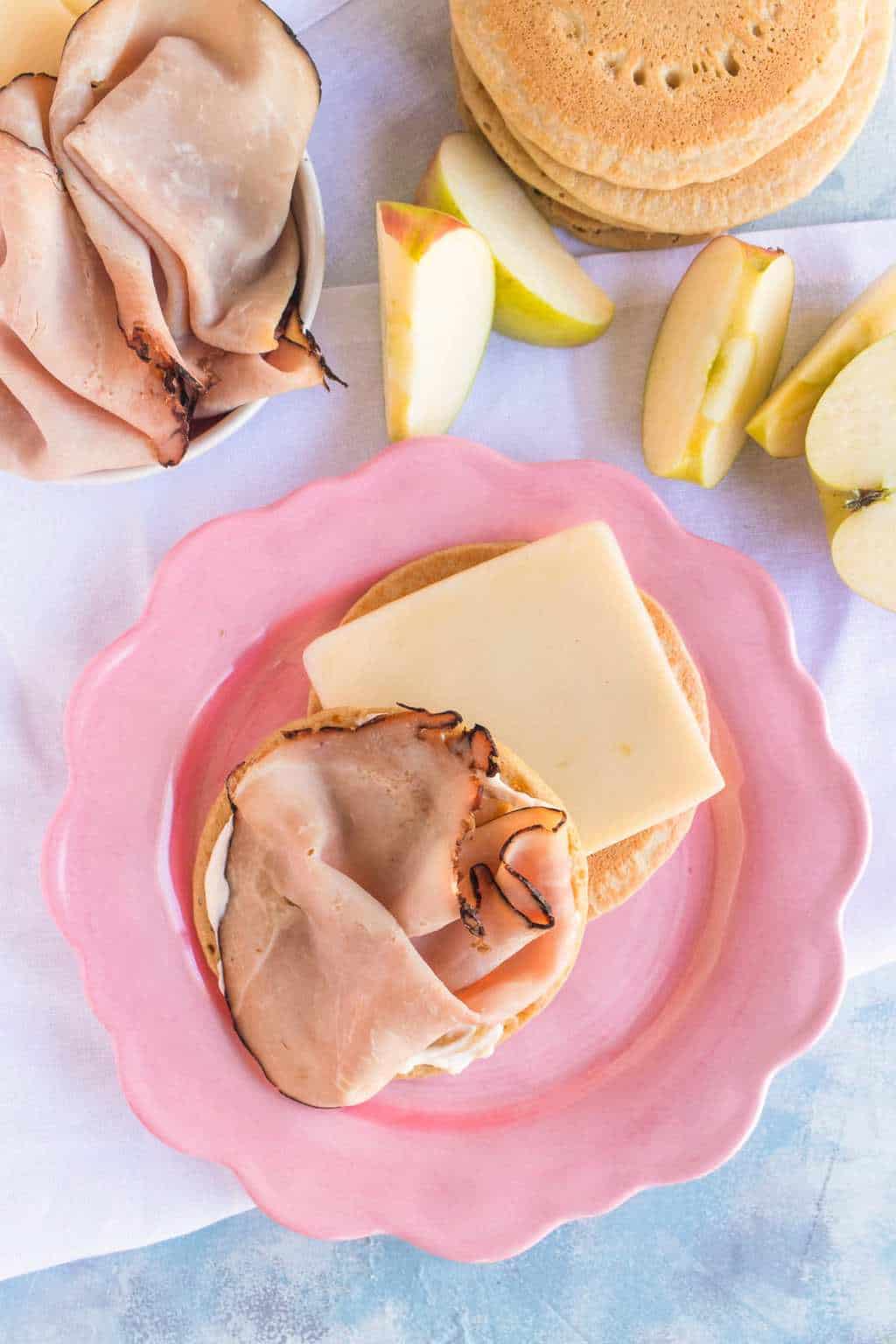 Pancakes don't have to be smothered in syrup! Use them to creatively switch up your sandwich game. Just try to find pre-made pancakes, a mix or a recipe with little to no sugar. This way, lunch doesn't turn into a dessert.
These pancake sandwiches also get bonus points for having no crust! Most kids (or at least mine) always request their crusts off.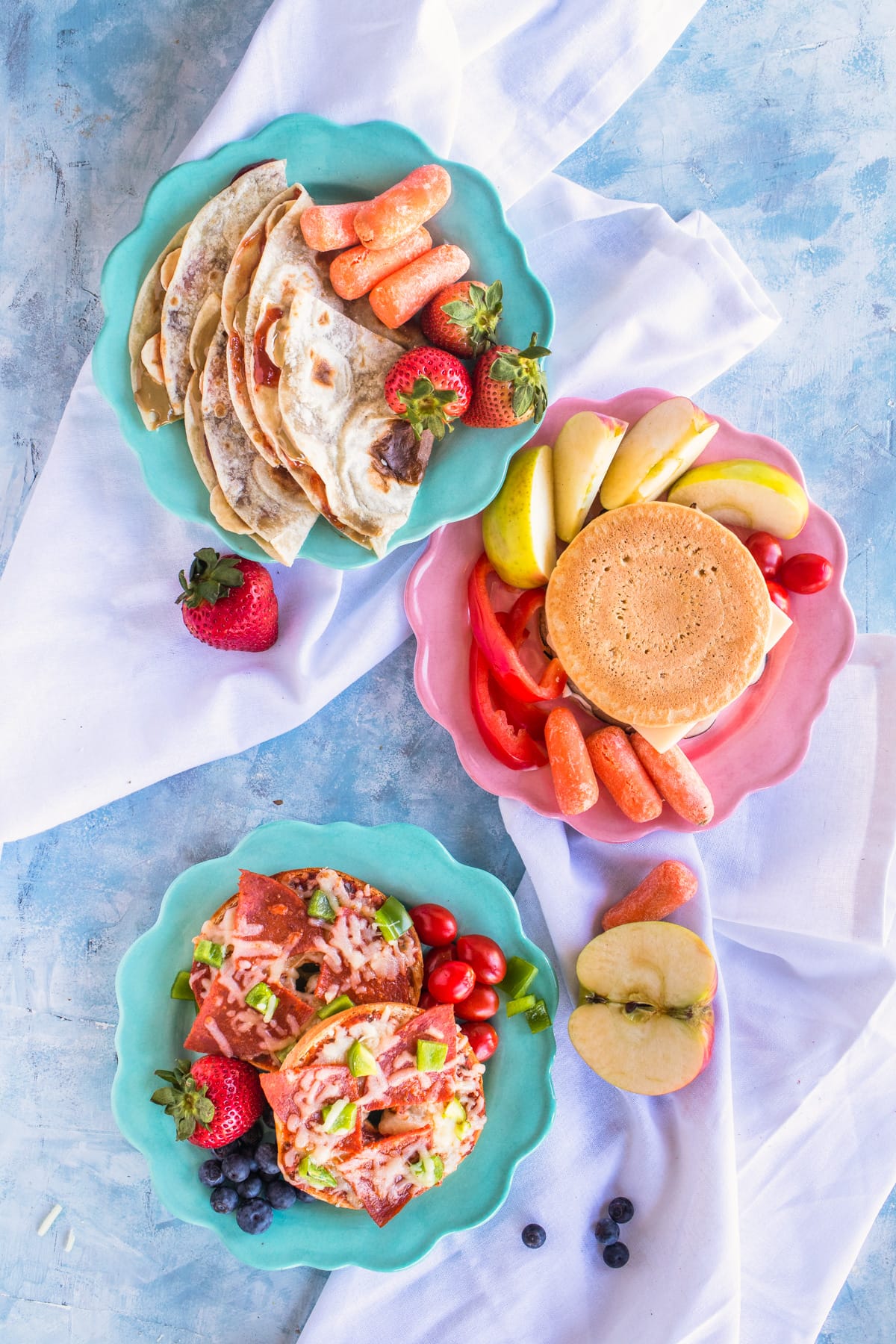 Don't forget to share your lunch creations with us on Instagram using the hashtag #sugarandclothloves. We always love seeing all of your creations! And if you're looking for more quick and delicious recipes you can find them all right here with a few desserts to go along with them!