Our top picks for the best big brother gifts. Whether he's a new big brother or older big brother, make him feel special with these unique gift ideas.
National Big Brother's Day is May 24 and a day to celebrate and honor brotherly love. Biological brothers, step brothers, brother in laws, big brother to be, we want to celebrate them all!
Our brother is our ride or die. He's been with us through thick and thin… and assisted with many renovation mayhems, including his garage apartment makeover.
We rounded up some of the best of the best to show the special brothers in your life just how much you love them!
Gifts for New Big Brothers to Be
1 — Super Incredible Big Brother Book
The Super Incredible Big Brother is a personalized book that can be customized with the soon to be brother's name, the new baby's name, and the sender's name. It comes with a fun gift box and accompanied with a big brother medal for the unique personalized gift idea.
2 — Digital Video Camera
Allow him to capture the journey through his eyes with a kids digital camera. Seeing his perspective as he welcomes his newest sibling into the world is sure to provide lasting memories!
3 — New Big Brother Gift Box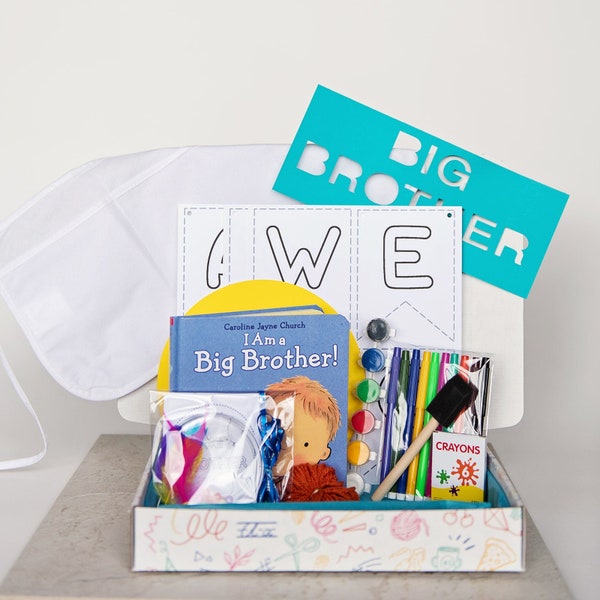 Help ease the new family addition with a new big brother gift box. This personalized craft kit is perfect for keeping a new brother occupied.
The box includes a "#1 brother" pin to wear around the house, apron to paint, colorful dream catcher to craft, a welcome banner to display when the baby comes home, and a big brother book.
4 — Big Brother Shirt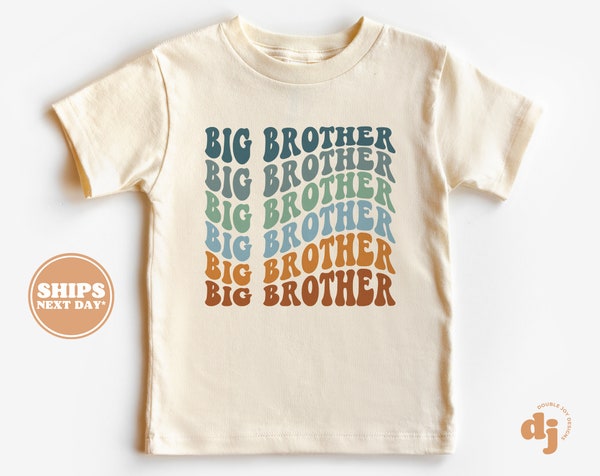 A sweet Big Brother Shirt to show off their exciting news and wear their new title proudly! It's also available as an onsie, long sleeve, hoodie and comes in adult sizes too.
5 — Sensory Table
This sensory table can provide some much needed "busy" time for the new big brother while parents are tending to the new baby.
Switch out the sensory bins weekly for a new activity like playdough, rice, sand, and more. Eventually, it also makes for a good sibling gift to share.
6 — Play & Fold Away Playhouse
This foldable playhouse is the perfect place for big brother to escape to the land of make believe.
Whether they need to burn off some energy before nap time or just want some time for creative play this outdoor toy is the perfect option for them to explore their imagination.
7 — Superhero Gift Set
Make the new big brother feel special with a superhero gift set that includes storybook, felt mask, and satin superhero cape.
8 — Big Bro Water Bottle
Since the little sibling will be getting new milk bottles. Gift the big sibling with a big bro tumbler. It's kid-friendly, microwave, freezer and dishwasher safe.
9 — Toniebox Audio Player
The popular Tonibox Audio Player will give older brothers a screen-free experience filled with bedtime stories, music, and education to inspire his imagination.
Best Big Brother Gifts
10 — Stomp Rocket Launcher
Big brother can show off his stomping skills with a fun stomp rocket launcher that will keep him entertained for hours. Check out more of our favorite outdoor toys for kids here.
11 — Echo Dot
The Echo Dot is a great addition to all big brothers rooms. The siblings can also communicate from room to room with one another.
12 — Super 3D Pen
For the creators who want to see their creations come to life! The Super 3D Pen is the perfect gift for the brothers who love to doodle. They can create keepsakes and even make their siblings their own self portraits in 3D.
13 — Scooter Luggage
With this travel suitcase scooter, big brother can carry his own suitcase while scooting himself safely to the gate. It's one of the best luggage for kids and an essential travel gear to give mom and dad a free hand.
The best part is the scooter detaches allowing him to have a scooter to play with when you arrive at your destination. Its gift even the older siblings can enjoy.
14 — Construction Play Table
Let's be honest. This construction play table isn't just a gift for a big brother but moms too. This table is the perfect solution for storing all their Legos, blocks and creations. It's perfect in a boy's bedroom or in a kid's playroom.
15 — Personalized Wallet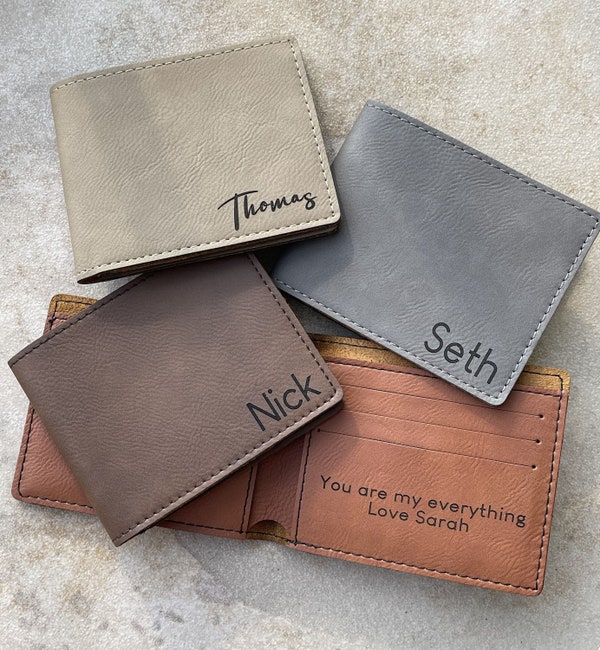 Engrave their name or even a cute phrase or inside family joke onto a personalized wallet. For an added bonus add a gift card to your favorite local ice cream shop and make a plan for an ice cream date together. The best presents are always ones you get to experience together.
16 — Hoover Soccer Ball
Turn any indoor space into the ultimate soccer field with a hoover soccer ball. Build your own field, divide the family into teams and play for hours on end.
17 — Personalized Tech Stand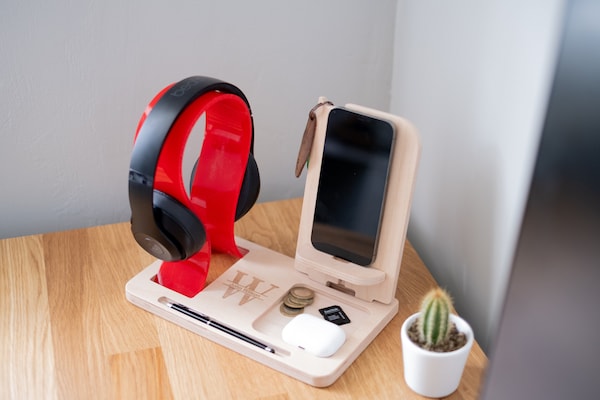 For the preteen and teenagers, this personalized tech stand holds their headphones, phone, AirPods and more. It's the perfect gift for boys for any age!
18 — Leveling Up to Big Brother Shirt
Gift your gamer big brother with a Leveling Up shirt that is available in 10 different color ways with a vintage design.
19 — Big Brother Cap
Let your son display his new family rank with an embroidered Big Brother Cap.
Big Brother Gifts for Adult Siblings and Brother-in-Laws
20 — Best Brother in the World Beer Mug
The best brother mug set already comes prepackaged and ready to go so that you don't even have to worry about wrapping it. Big brother can now enjoy his pint glass and cork coaster with some ice cold beer.
21 — Cigar & Whiskey Tray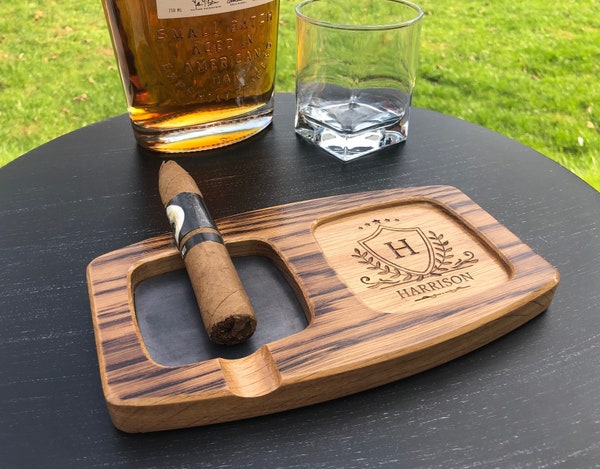 Calling all whiskey sippers and stogie smokers. Customize and add a cigar or bottle of their favorite whiskey and you are sure to be the favorite sibling with this custom cigar and whiskey tray.
22 — Cooler Travel Backpack
For camping, beach, sporting events and more, this cooler travel backpack is the perfect for the guy on the go. If you wanted to be extra you could even pre-fill it with some of their faves!
23 — Geekey Multi Tool Keychain
This TSA friendly Geekey multi tool keychain includes a bike spoke key, screwdriver, wrench, scoring tip, box cutter, serrated edge, can opener, wire stripper, file, ruler, protractor, bottle opener, multi-head fit driver and more.
More Fun Gift Ideas
For more big brother gift ideas, check out a few our favorite picks from the archive below. And if you're looking for a big sister gift, we've got you covered here.
Gift Guides for All Occasions