Make her feel extra special with these top-notch big sister gifts that are sure to bring smiles and joy all around.
Big Sister is a title that we know well, which is why we curated a list of thoughtful and unique gifts that are sure to make any big sister feel special.
Being promoted to big sister and big brother and becoming the older sibling is a huge deal. And what better way to celebrate the milestone than with some fun and creative gift ideas that will make your child feel special as they prepare for a shift in the family dynamics.
Bracelets, books, dolls and more, we have the best sister gift ideas to keep your new big sister busy and excited about her new younger sibling.
Best Big Sister Gifts to Celebrate Her New Role
1 — Hello In There: A Big Sister's Book of Waiting
This charming picture book can help your future big sister celebrate the wonder and excitement that is their new baby sister's or baby brother's arrival.
2 — The Super Incredible Big Sister Book
We're a huge fan of one of a kind custom gifts, which is why we love The Super Incredible Big Sister book. You can personalize it with big sister's name and the name of the new baby.
It also comes with a Super Incredible Big Sister award medal that she can proudly wear. The book reassures big sister that she is loved and appreciated. And it rewards her for helping out and being a "super star" with her new sibling.
3 — Bitty Baby Doll
A first new baby doll is a rite of passage for any child. The life-like Bitty Baby doll will not only inspire magical playtime memories but also serve as a helpful tool to help big sister prepare for her new brother or sister.
Pair it with a bassinet stroller push her own babies and plushies around.
4 — Big Sister Shirt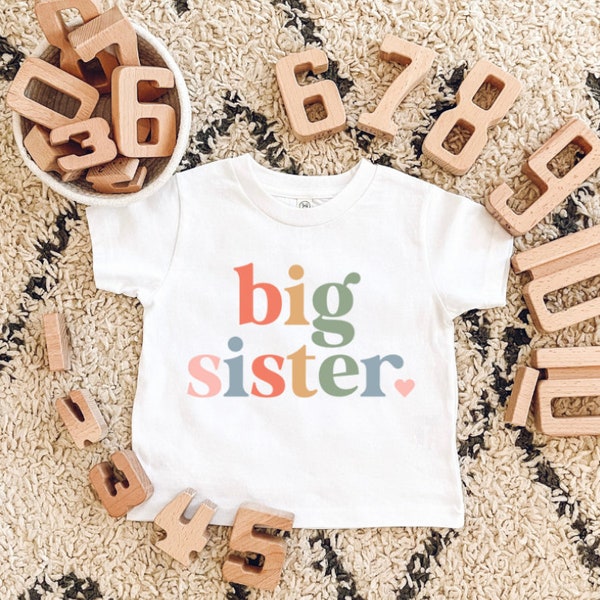 There is no better way to share her exciting big siblings news than with a fun t-shirt to celebrate the excitement. Big sister can wear her shirt proudly letting others know she is getting a promotion. You can even have her sport one for a surprise pregnancy announcement for your friends and family.
5 — Solly Dolly Baby Wrap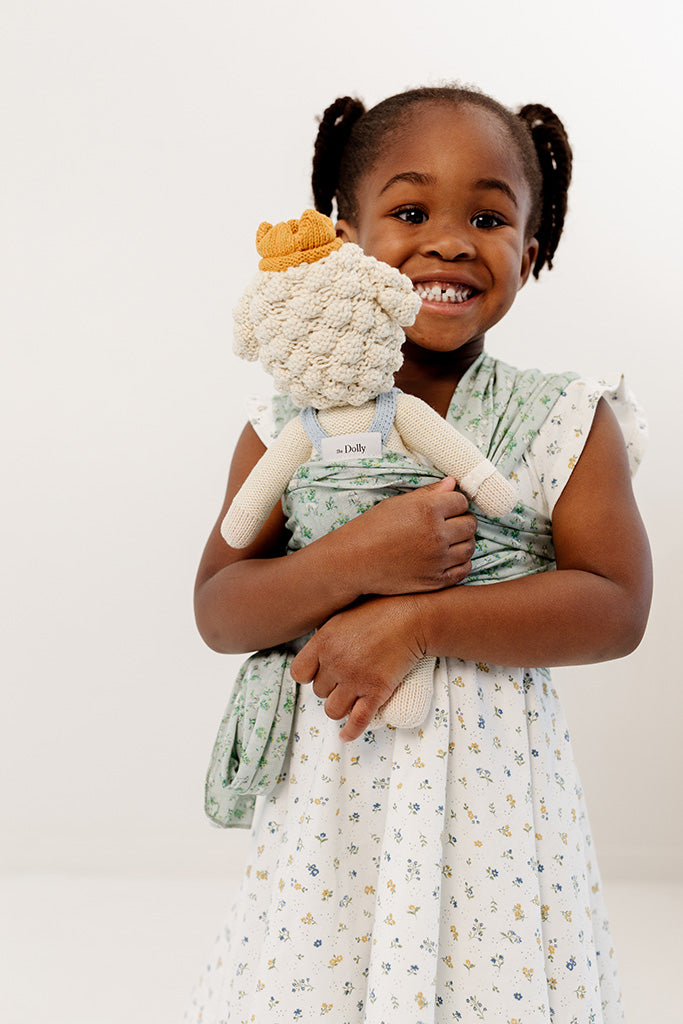 Big sister is going to want to mirror Mommy and feel like she is part of the baby caring experience. The Solly Dolly Baby Wrap is a sweet way for big sister to wear her favorite doll or stuffy to be just like mom.
6 — Matching Sibling PJ Set
A great way to get your big sis to be excited about her new sibling is to show her all the fun ways they can match and have the baby "be like her". Little Sleepies has the most adorable sibling pajama sets that come in a variety of colors and patterns. An adorable photo op and sibling gift.
7 — What It Means to Be a Big Sister Book
What it Means to Be a Big Sister is a beautifully illustrated children's story told in rhyme. The older sister is sharing all the things she hopes to do as the older sibling.
8 — Big Sister Bracelet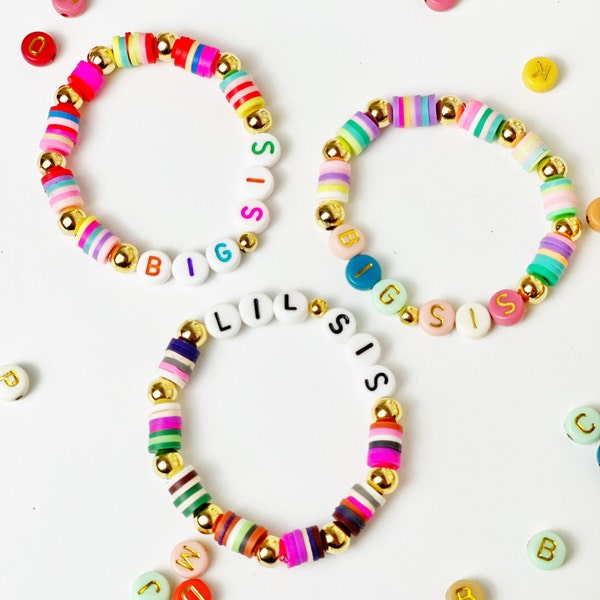 Jewelry is always a good idea, no matter her age. These sweet personalized big sister bracelets are cute and stylish and can be personalized for your special big sis.
9 — Big Sister Sweatshirt
This sweet crewneck is a great gift for a new big sister! Coordinate this sweatshirt with a Little Sis or Little Bro onesie for an adorable sibling pairing. You can shop for the whole family!
10 — Mini Backpack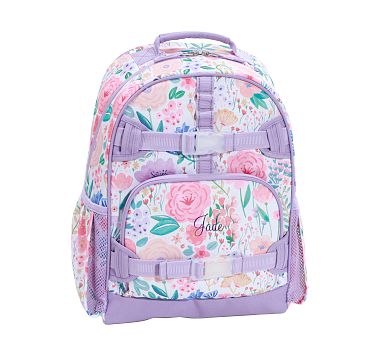 Playful and durable, the Mini Mackenzie backpack from Pottery Barn can serve as a gift for both mom and big sis. Sister will feel extra special carrying her own "diaper bag" around and mom gets a win when big sister can carry her own things like a big girl and taking a literal load off moms shoulders.
11 — Unicorn Kids Camera
Capture the newborn stage through big sister'ss eyes with this unicorn kids camera. She can take selfies and videos. The camera features filters and fun frames and games.
12 — Melissa & Doug Fold and Go Dollhouse
The land of make believe is a magical place and a sacred and safe place for your new big sister to process her feelings through play. The Melissa & Doug fold and go dollhouse can open fully giving your girl plenty of space to play family.
13 — Paint By Sticker Book
With mom needing to spend more time tending to the new baby's needs, gifts that keep big sister busy are a major win! Paint By Sticker books are a fun and mess free way to keep her busy and create some beautiful art!
14 — Pastel Lego Set
Another great option for the creative big sis who needs to keep busy or have a quiet time while the new baby sleeps. The classic pastel lego set provides endless creative options to let her imagination run while.
15 — Kidcraft Play Kitchen
Endless hours of playtime will be had with this pink play kitchen fit for your princess. Pro tip: Have her "cook" you things while feeding the new baby, and she can bring them to you to try.
This makes for a great addition to the playroom.
16 — Foldable Scooter
Family walks can get an upgrade. While baby rides in the stroller or Solly, big sis can cruise next to mom on her very own scooter. The wide deck and 3-wheel design make riding fun and easy for kids of any skill level.
17 — Big Sister Mouse In a Box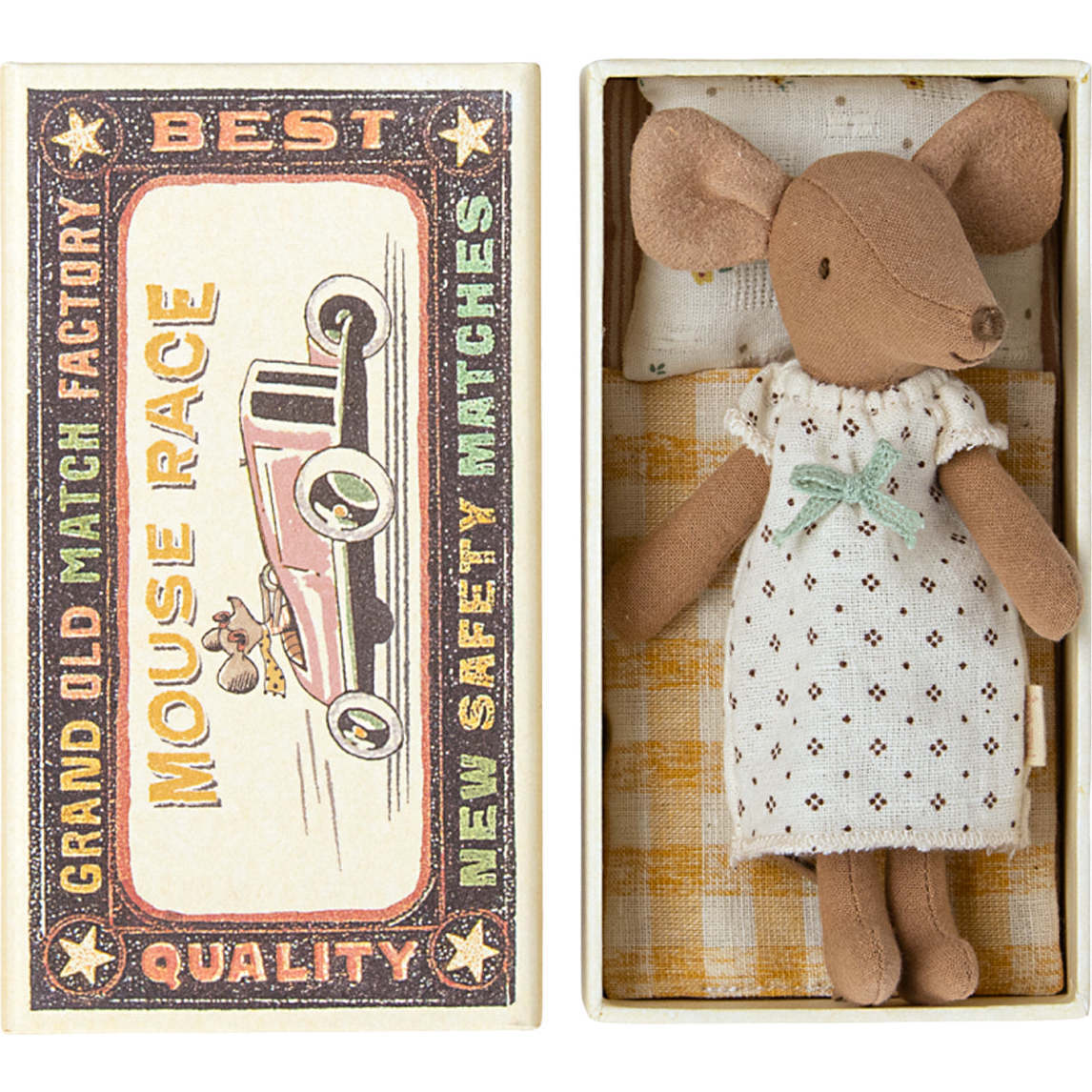 Dressed in a soft striped dress with lace detailing, this mouse plush in a box is perfect for everyday play. They also make a little sister in a box for the younger sister which is a precious hers and hers gift.
18 — Do A Dot Art Markers
What is better than ice cream scented markers? This marker set comes with 6 flavors including Very Berry, Cotton Candy, Peaches n Cream, Mint Chip, Bubble Gum, and Chocolate
19 — Pottery Barn Anywhere Chair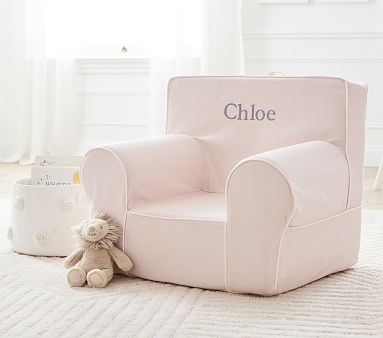 Reading, relaxing or cuddling the Anywhere Chair is the ideal place for the new big sis to hang. Personalize it with her name to add an extra special touch. Big sis could even pull it into the nursery for bedtime stories or singing.
20 — Tonie Starter Set
A Tonie box is always a huge hit! Your Tonies come to life with stories to tell, worlds to explore and songs to sing along to. This starter set includes Minnie, Anna and Ariel. Turn it on, pop a Tonie on top and let the audio adventure begin!
21 — Big Sister Playdough Kit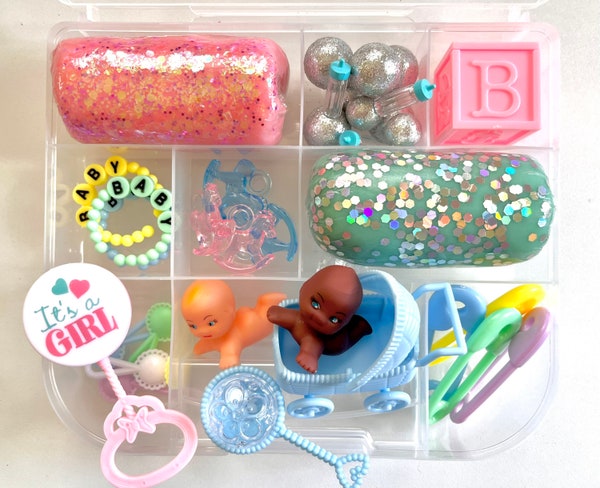 A learning opportunity disguised as a fun activity, this big sister playdough kit allows big sister to act out through creative play.
22 — Personalized Sisters Bunnies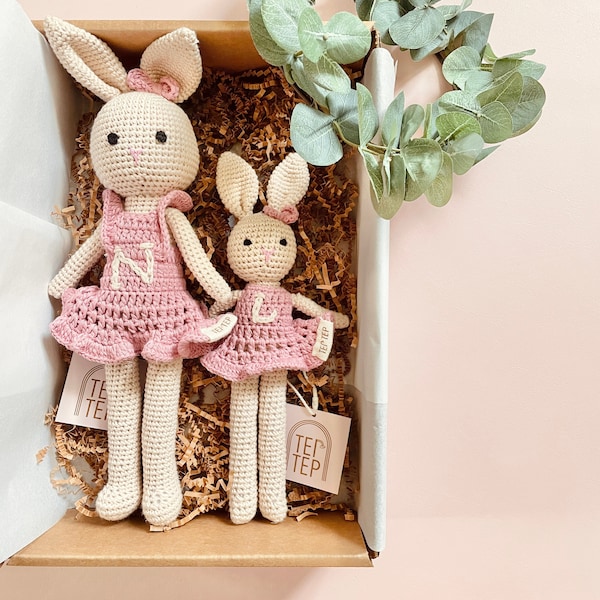 Etsy is one of our go-to places for custom gifts like these personalized sisters bunnies. Handcrafted and huggable, they're even the perfect baby shower gift for the future big sister so that she doesn't feel left out.
23 — Wooden Gelato Toy
With a new little sibling in the home, she'll need some fun toys to keep her occupied while her parents are occupied with the baby. This wooden gelato toy promotes imaginative play.
And eventually, it can be something for the siblings to share.
24 — I'm a Big Sister Quiet Book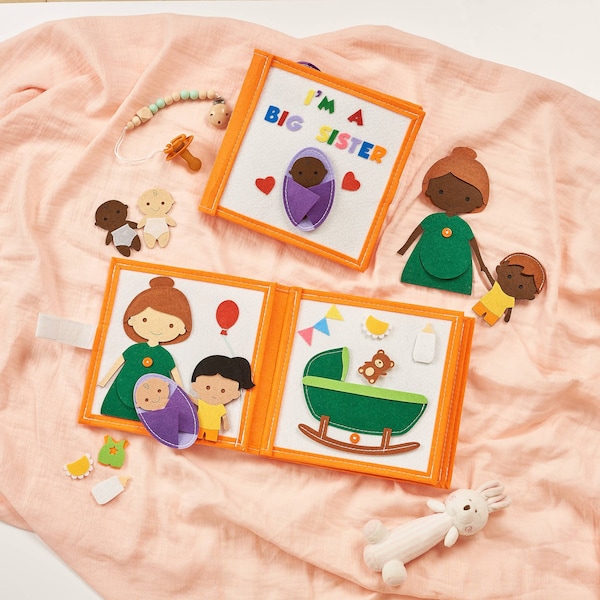 Gift her with an interactive I'm a Big Sister Quiet book. She'll have many questions about the baby's arrival or even where the baby came from.
This handmade book will keep her busy with its many activities, finger puppets, swaddles and more.
25 — Big Sis Sunglasses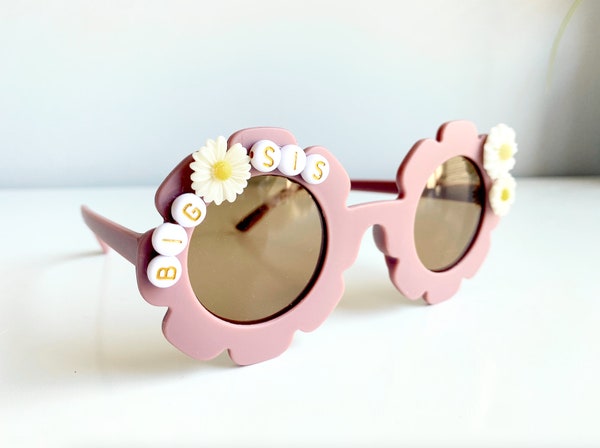 Your stylish little girl is going to love these daisy sunglasses. Choose from an array of colors like mustard, cream, purple and more. They'll fit any 2-7 year old.
More Gift Ideas
Big sister gifts play a significant role in celebrating the arrival of a new baby and reinforcing the bond between siblings. For more ideas, check out a few of our favorites below —