I am so happy to announce that 25 years later I'm finally sharing Gwen's nursery room reveal! Yay for small victories! But seriously, I'm riding the struggle SO. HARD. over here lately.
Enough about me, let's talk about Baby G. In case you missed it, this was the initial design plan and before photos. We stayed pretty much on par with the original design with the exception of adding a new bookshelf because apparently I went a little too rogue with the online shopping while we were waiting for baby girl to make her tardy debut. For those that like to skip the reading, you can find the room sources linked at the bottom of the post!
It was a pretty happy accident though because I think the larger bookshelves allowed me to add some much-needed color to the space! I'm also happy to announce that the rocker we got from Wayfair is THE most comfortable chair in our house and is equally pretty. Fun fact: we actually loved it so much that we moved it upstairs into our living room to use on a daily basis since Gwen is still sleeping in our room for now (third-floor townhome problems…).

MY LATEST VIDEOS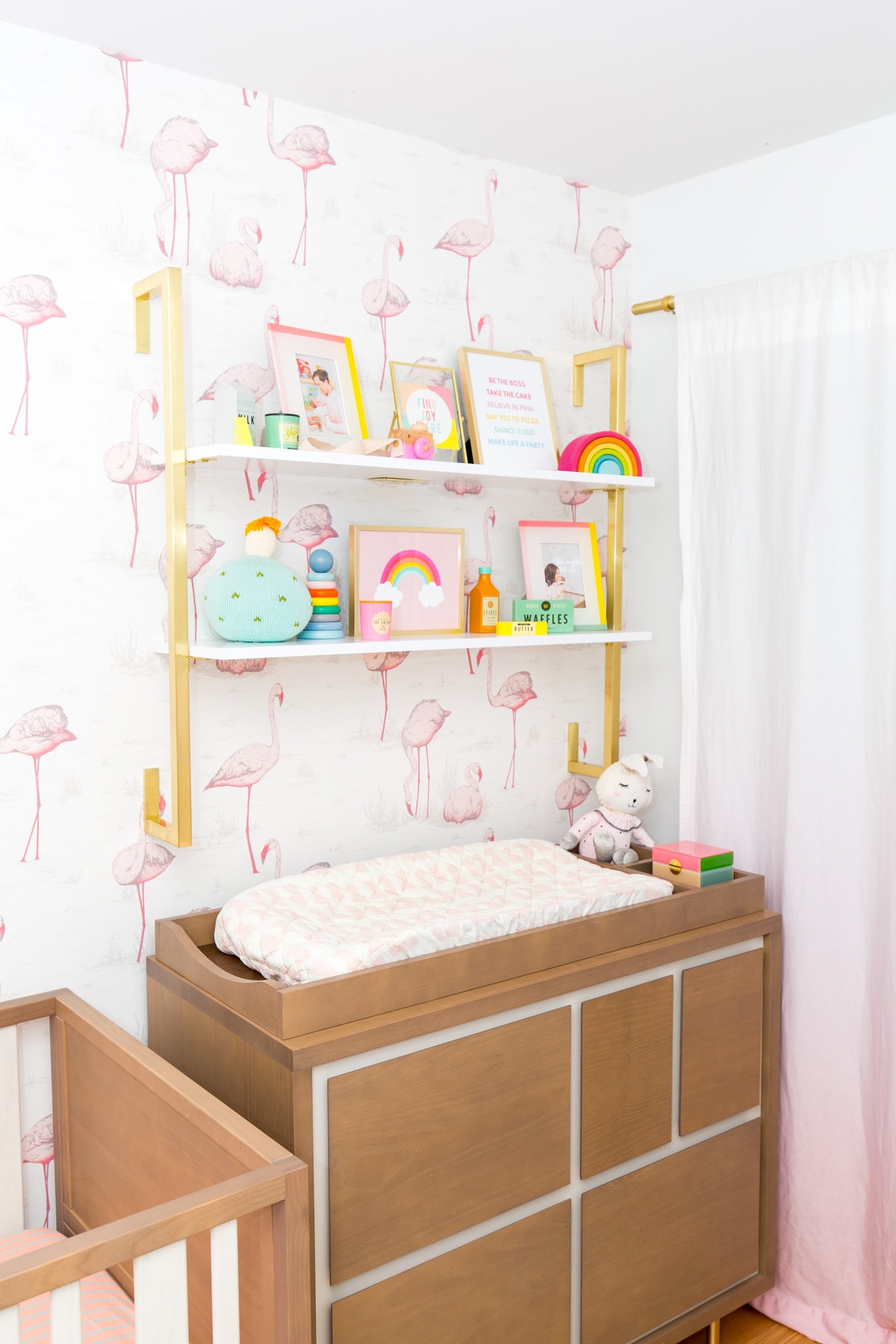 After several months of wallpaper, I can 100% say that the flamingo wallpaper was a win and goes so well with the Kip & Co crib sheet set. I also like how subtle the custom "She's Magic, That One" neon sign is on the wall unless it's lit up. Double bonus is that the sign is non-toxic and plastic instead of glass and has a light dimmer on it so that it's nursery-friendly.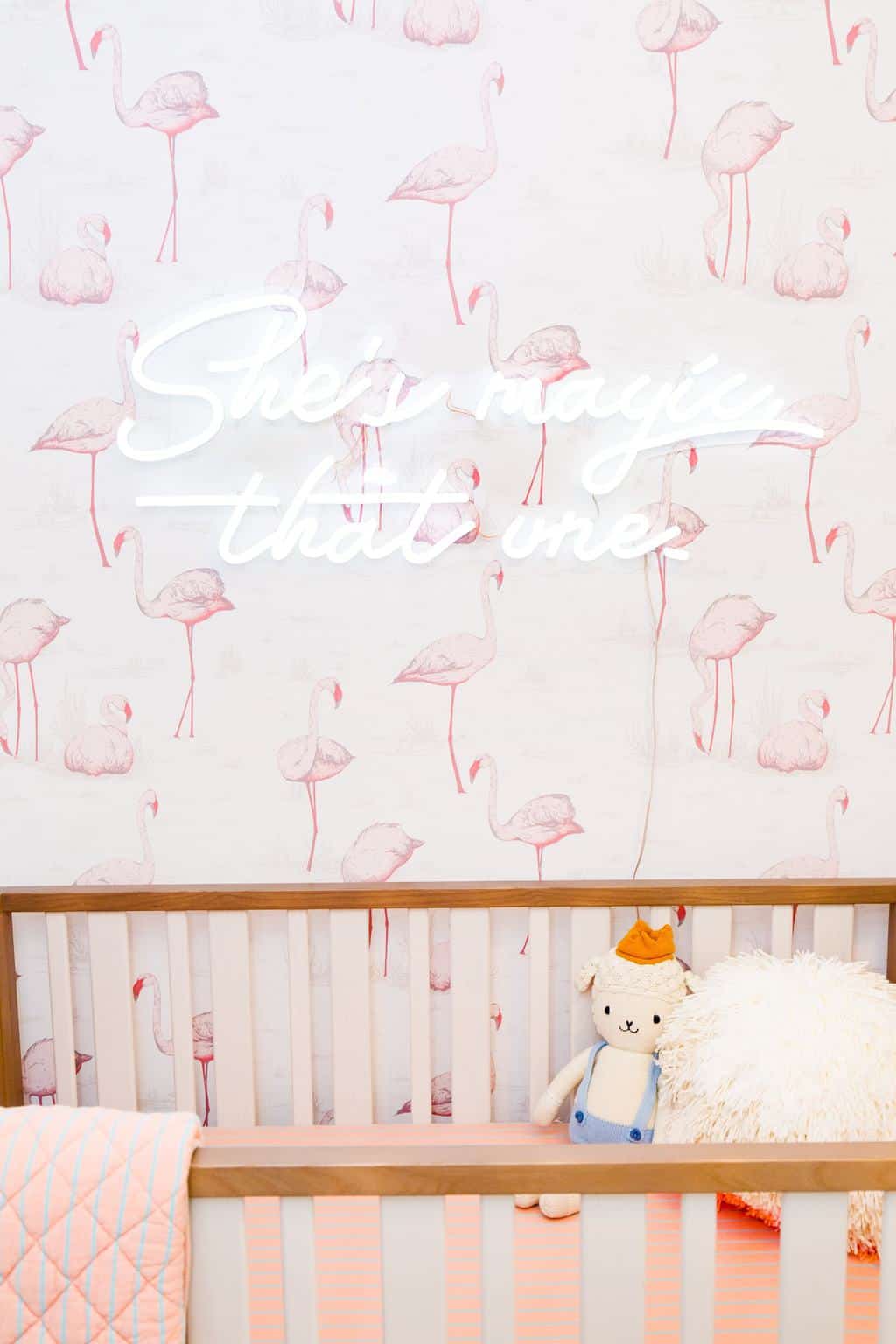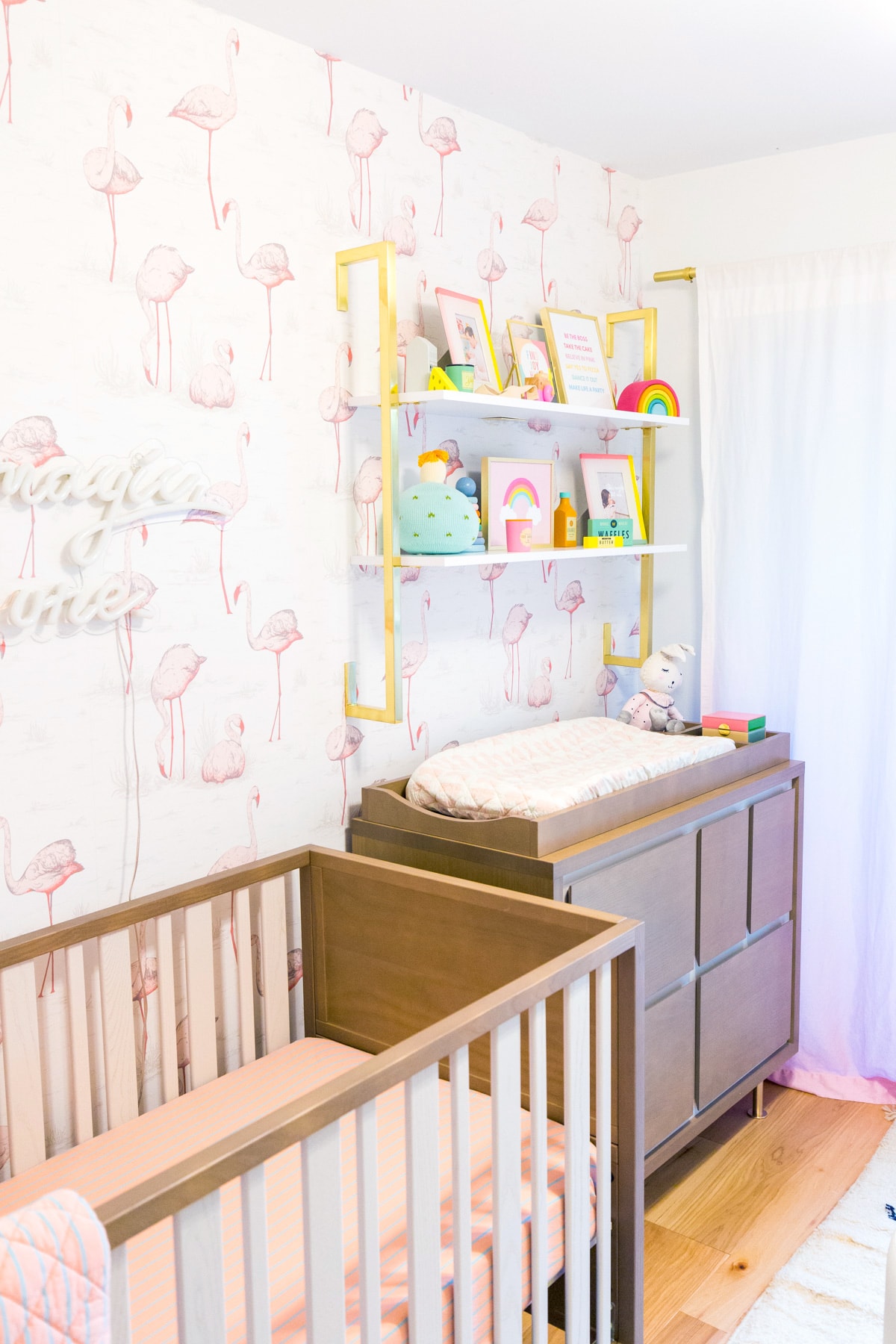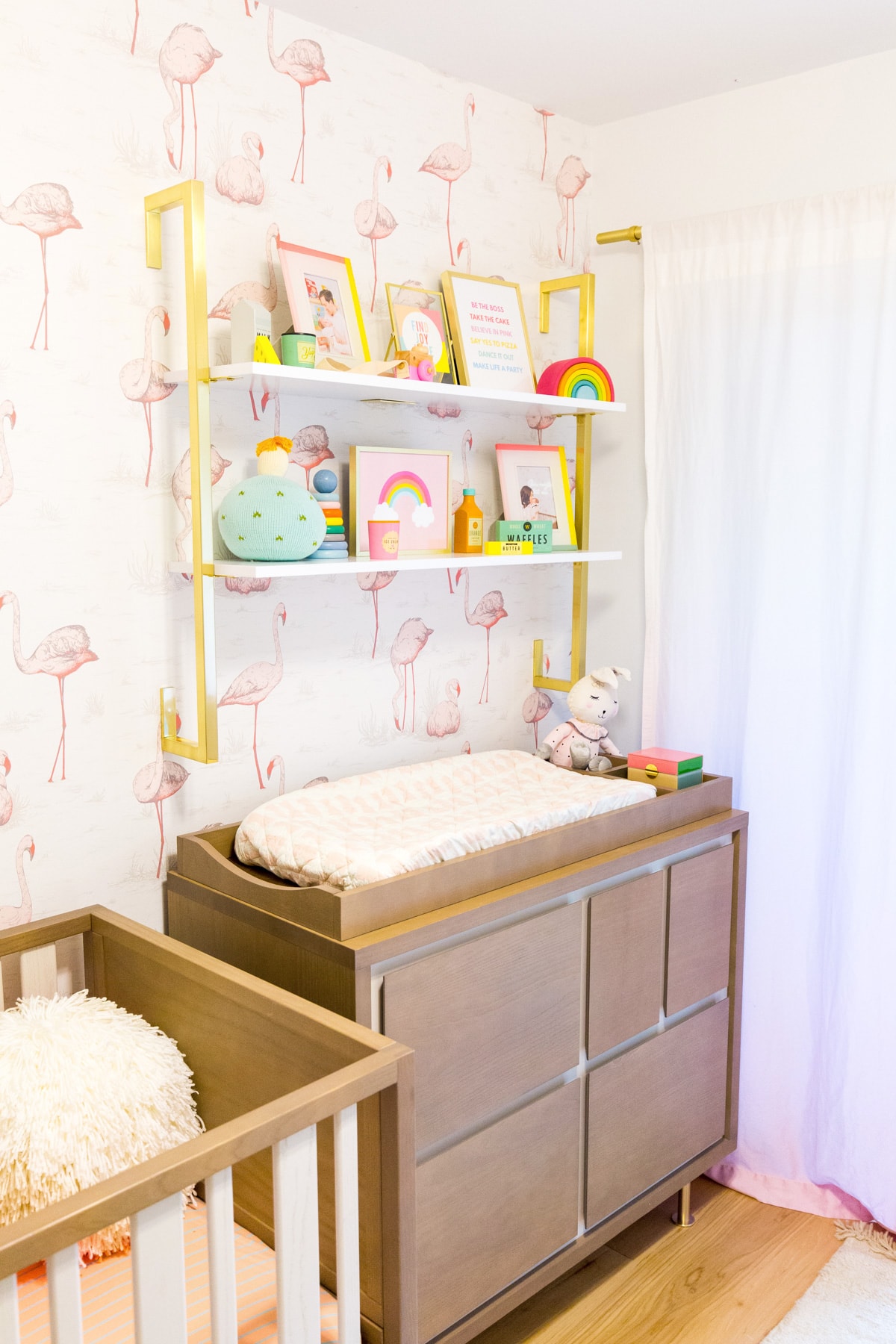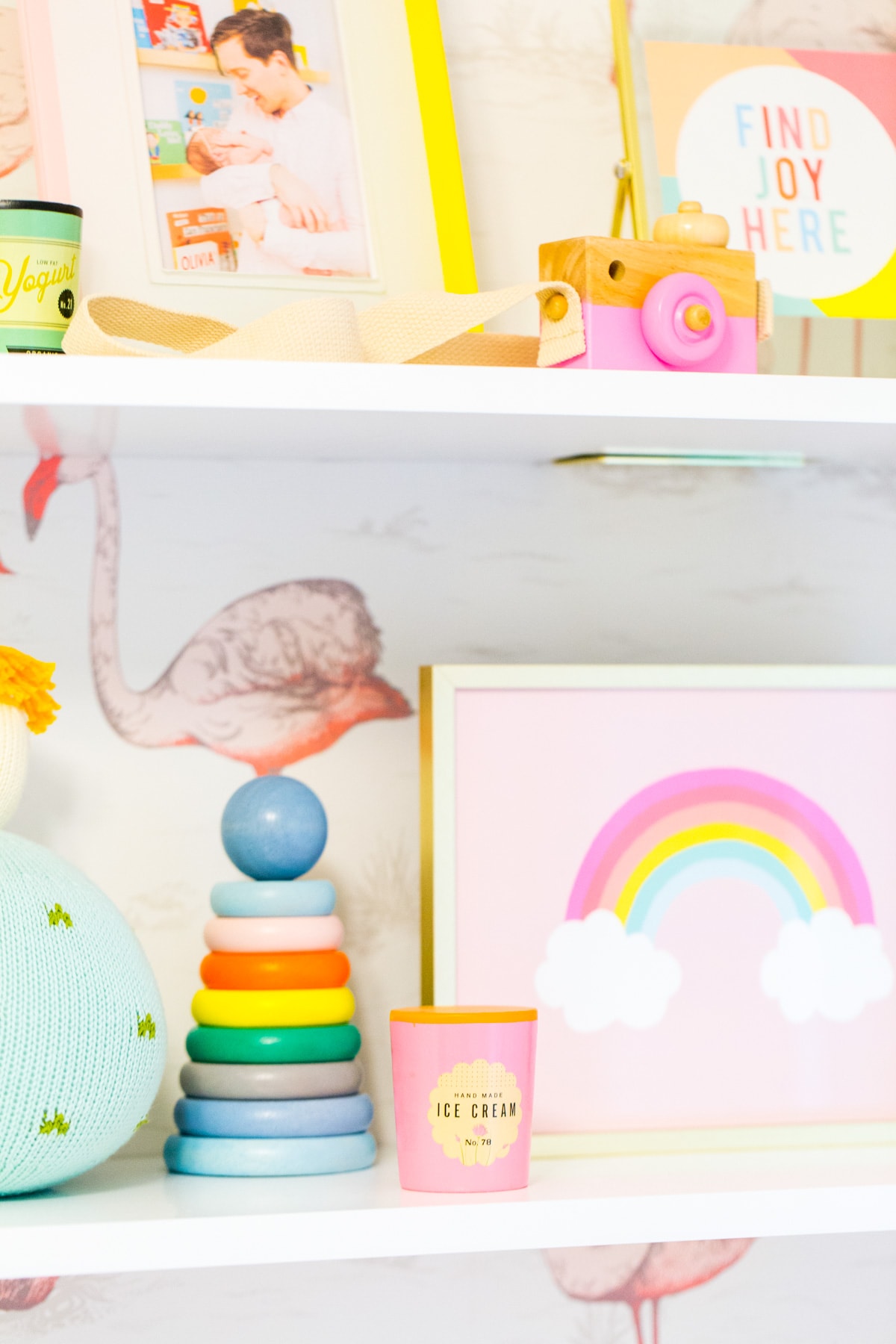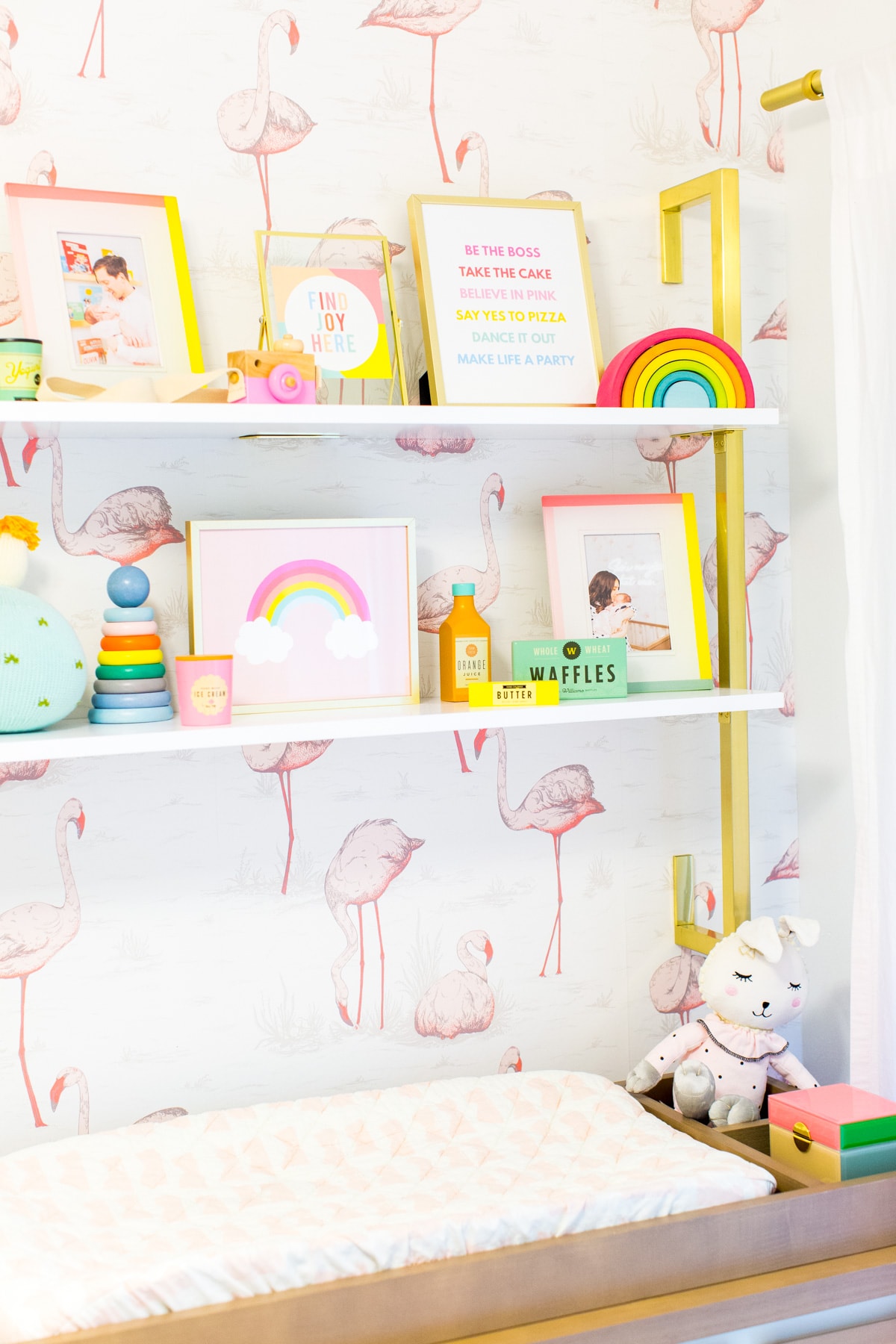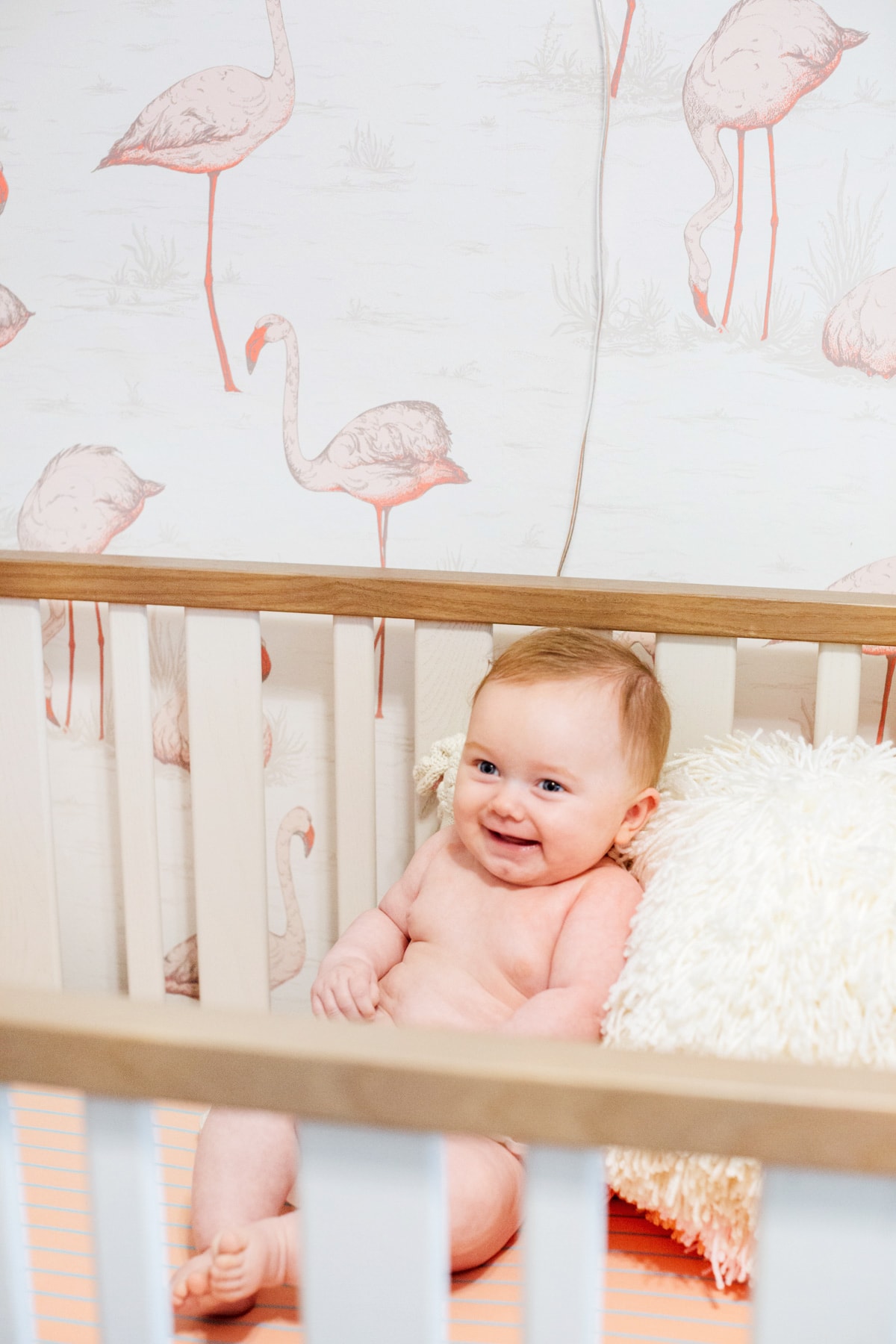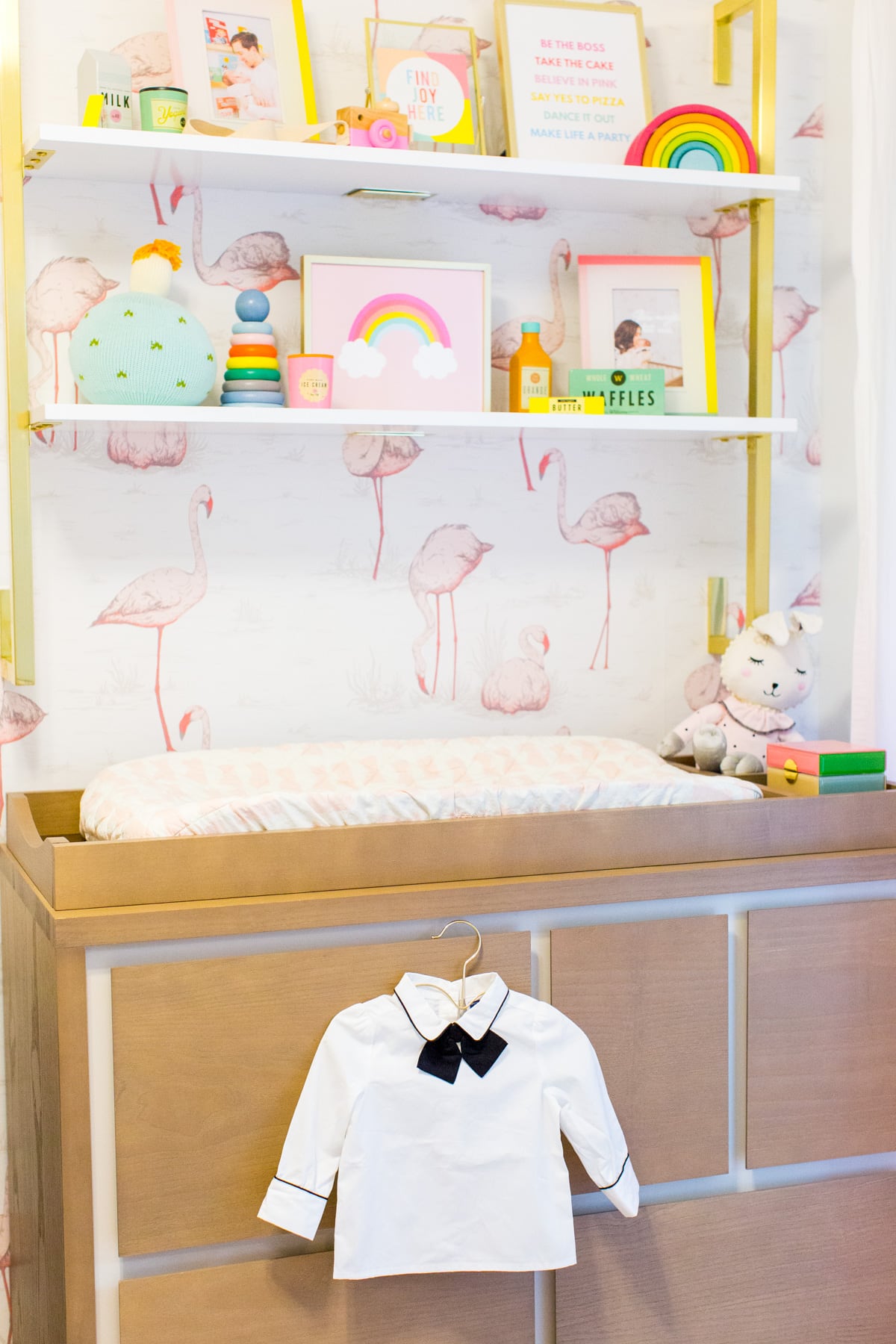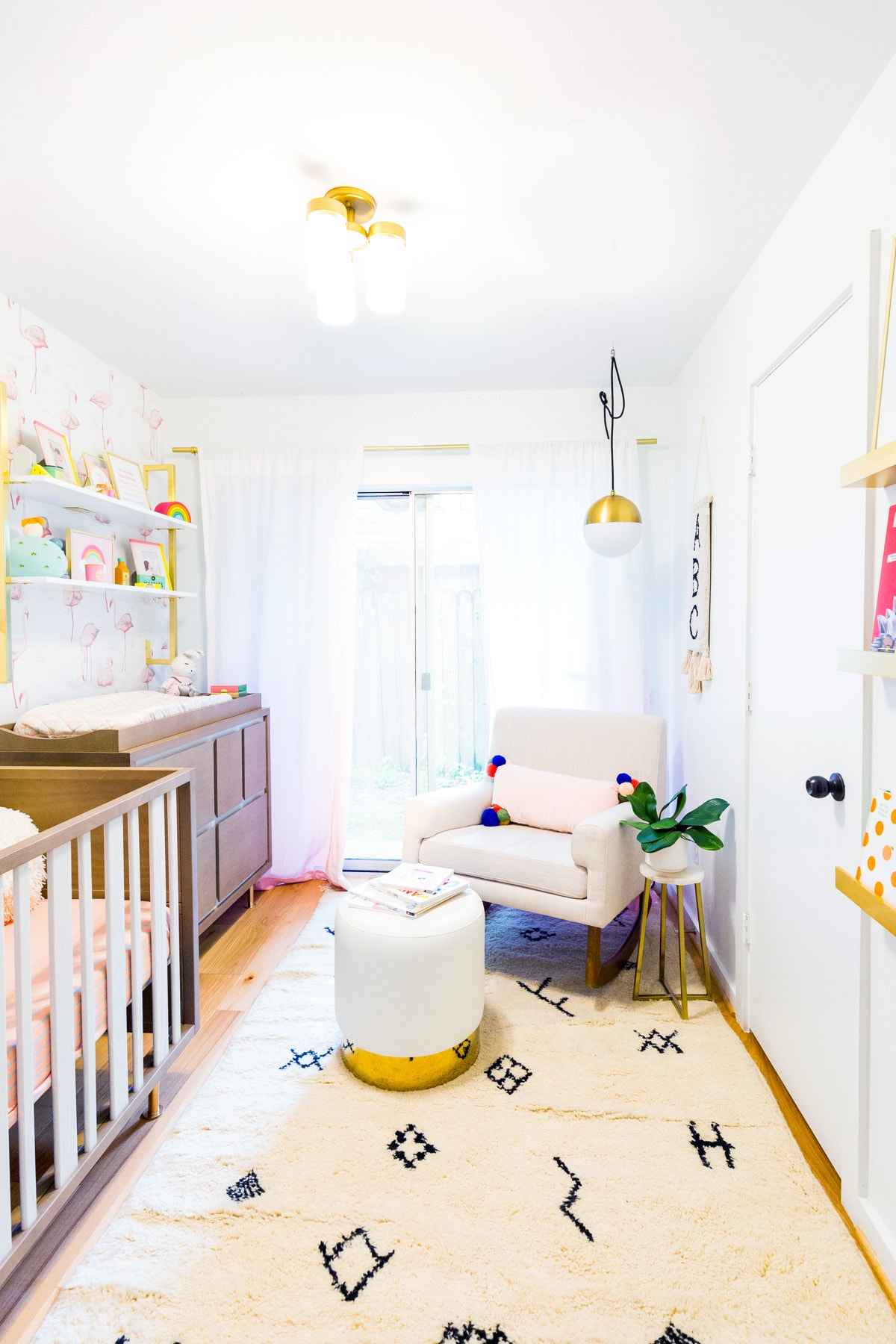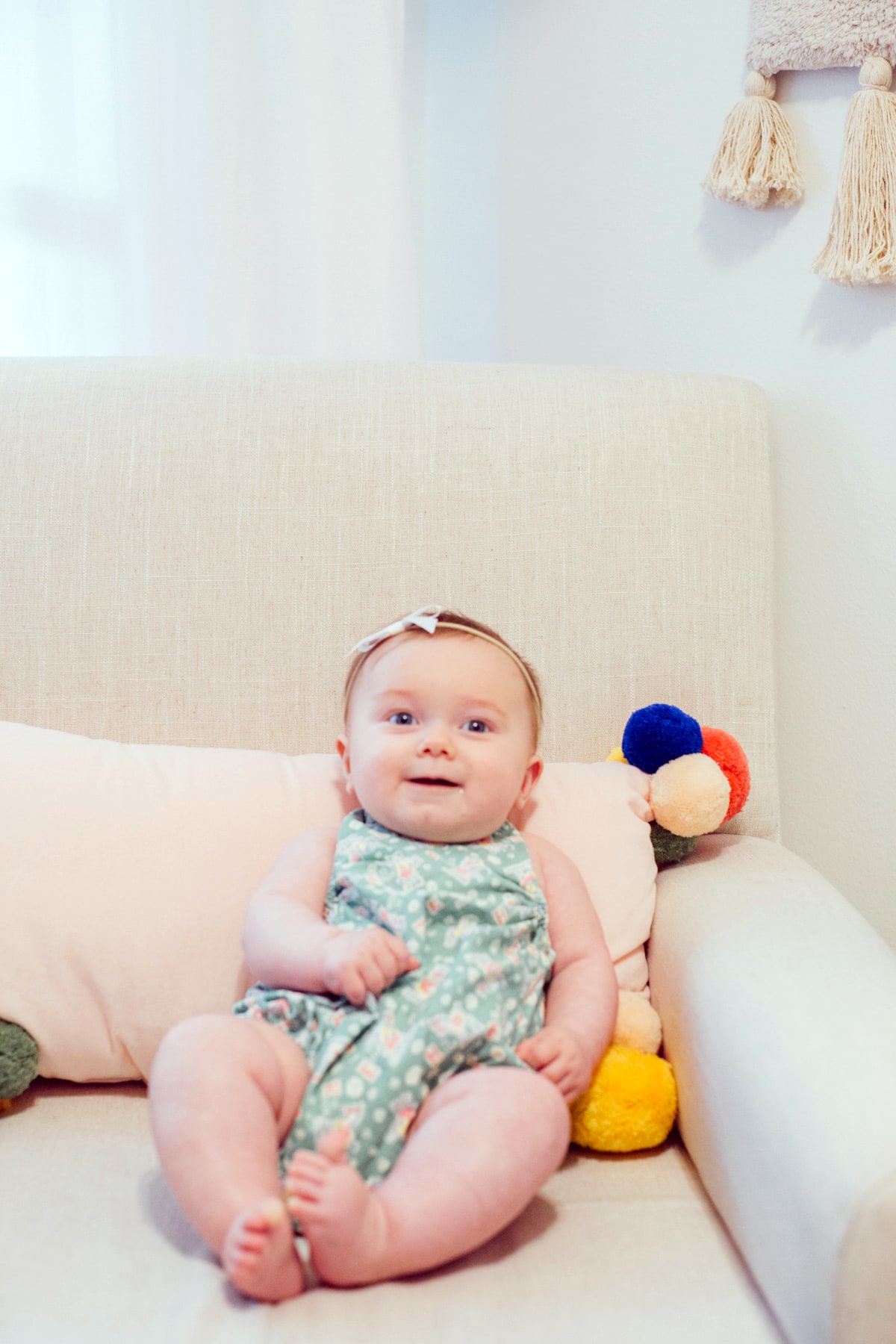 For other wall candy, I snagged some fun prints from Studio DIY like this rainbow and cake quote in gold frames, plus cute retro toys from Melissa & Doug to go along with a Grimm's rainbow.
Annnd so far so good on keeping this black and white rug clean, but I'll report back on that once she's crawling haha!
What do you think of the final room? I love the way it turned out even though it's STILL just for looks since she's slumber partying in our room for now ;)
Novella Convertible Crib in stained ivory // Nursery Works sleepy time rocker // gold floating shelf  // white & gold leather ottoman // Novella Dresser in stained ivory // Cole & Son flamingo wallpaper // gold & acrylic shelf // crib mattress // Customer New Neon Sign: "She's magic, that one" // giant pom pom pouf from pom pom projeckt / white and black graphic rug from Baba Souk /  gold pendant light / peach and blue crib sheet set from Kip & Co / stacking rainbow from Grimm's /
This post may contain affiliate links which won't change your price but will share some commission using Shopstyle, Reward Style, and/or Amazon Associates.