Looking for gifts to make your friends smile? These silly gag gifts are sure to put a smile on anyone's face! Here are some of our favorites.
Looking for some extra holiday cheer and LOL's? The holiday season may already be joyful, but why not make it even more so with silly gifts! We've rounded up 32 funny gift ideas that are bound to make your family and friends laugh.
And though gag gifts are meant to be taken seriously, they can actually be very thoughtful. Many of these novelty items are personable for all of your friends for any occasion.
They're also surprisingly functional for everyday use and make for great Christmas gifts, especially for Secret Santa gifts, white elephant gifts or dirty Santa gifts. Plus, gag gifts are always perfect for those friends who don't want anything or are hard to shop for. Because who doesn't love a good laugh, right?!?
Funny Gag Gifts
1 — Beer Holster
Gift this leather beer holster to your beer loving friend or family member for the next holiday. It also features a bottle opener and is quite convenient if your beer drinker wants to be hands-free when out and about working in the yard or at a music festival or picnic.
2 — Emergency Toilet Paper
Everyone has an emergency from time to time. Make sure your friends are prepared with a funny gag gift roll of emergency toilet paper.
3 — Spilled Wine Bottle Holder
This creative spilled wine bottle holder is sure to catch every guest's eye and looks so realistic. The angle of the holder actually prevents the cork from drying and the wine from oxidizing so it's actually functional too!
4 —
True Bonny Boy Liquor Dispenser
Inject some humor into your next gathering with the True Bonny Boy Liquor Dispenser, a hilarious gag gift that adds whimsy to any party. This cheeky dispenser not only serves your favorite spirits but also brings laughter and entertainment to the celebration, making it the perfect quirky gift for those who appreciate a good laugh with their libations. Pair it one of our favorite bourbon gifts.
5 — Human Organ Cooler
A funny yet practical Human Organ Cooler is the perfect gag gift for any friend. This waterproof insulated lunch tote even comes with an "Organ Donor Tag". It's probably safe to say that you'll definitely find this cooler amongst all the other lunch bags in the workplace fridge.
6 — Sriracha KeyChain
Gift your spicy-loving friend a fun Sriracha keychain that will definitely get used. It's refillable, reusable and even TSA approved.
7 — Wine Glass Bottle Topper
Drink straight from the bottle with a wine glass bottle topper for guaranteed stress relief. So if you're too lazy to pour the wine or already know you'll be finishing the bottle anyway by the end of the night, simply just screw this topper to your bottle.
8 — Grass Flip Flops
Do you have a friend that always likes to be barefoot? Problem solved with these fun grass flip flops. Read the reviews, and you'll discover that these are also surprisingly comfortable.
9 — Old Souls Soap
Gift this Old Soul Soap to the oldest of the friend group. Hopefully, they have a good sense of humor and will get a kick out of this hilarious bath item.
10 — Taco Slippers
Tex-Mex is huge down here in Texas. Gift a pair of silly taco slippers to your taco-loving friends. They're designed with an anti-skid grip and warm up your feet enough so that socks aren't required.
11– Message Candle
We all have one of those friends. Let them know with a funny yet meaningful message candle with this great gag gift.
12 — Pizza Blanket
Embrace your favorite junk food with a gag pizza blanket that looks like a realistic delicious pepperoni pizza. We found this on Amazon, and it was a hit with our friends.
13 — Book of Dad Jokes
Dad jokes are always bound to bring laughs. Give this terribly awesome Book of Dad Jokes to your most dad-like friend or family member.
14 — Golf Ball Whiskey Glass
Whether you put this golf ball whiskey glass on display or use it as you wish, it is a fun way to enjoy a glass of whiskey. This hand blown glass also features 2 matching whiskey chillers. It can also function as a stemless wine glass.
15 — Desktop Boxing
Let your work buddy take out their anger on the job (and not on you) with a desktop boxing set. It comes with a mini punching bag, pair of boxing gloves and a book that teaches basic boxing moves and trivia. One can't ever have too many toys on their desk for some relief.
16 — Outdoor Door Mat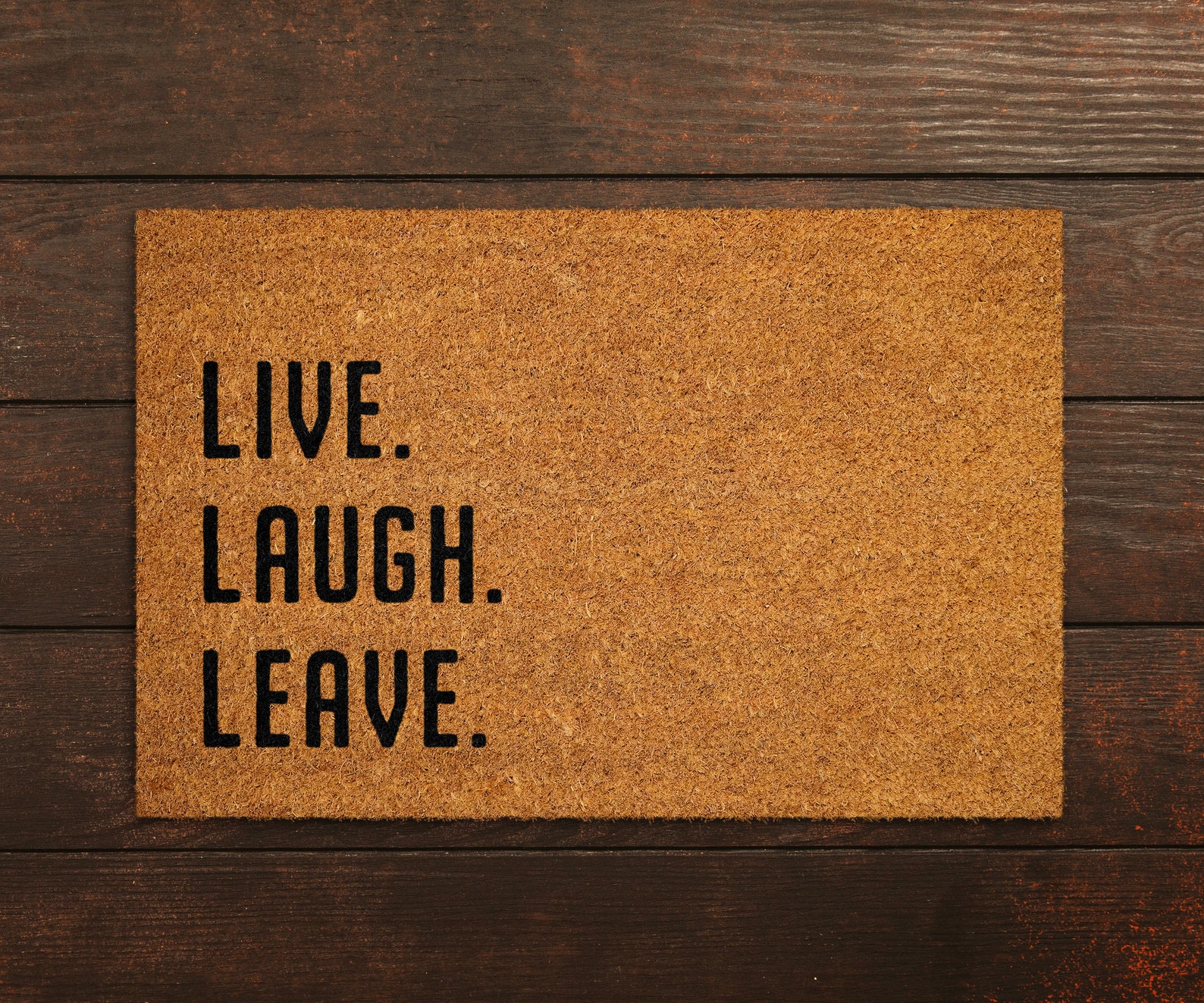 We all have those friends that enjoy their alone time. Gift this funny outdoor door mat to ensure they get it.
17 — Desktop Cornhole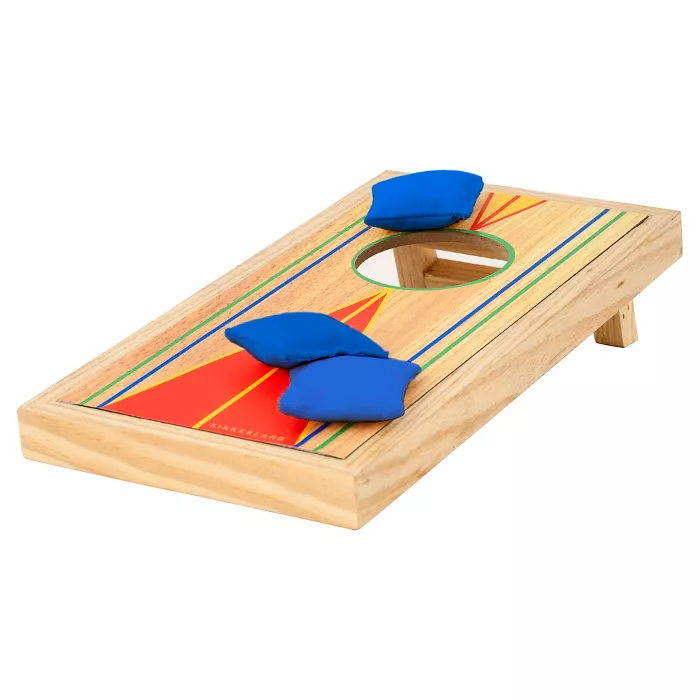 Help a friend pass time on the job with a mini desktop cornhole game. They can play alone or with a partner.
18 — Mini Wacky Wavy Man
Bring some silly joy into a friend's life (and office) with a Mini Wacky Wavy Man. This tube guy is perfect for cloudy day cheer ups. We guarantee you that it won't be returned.
19 —
UNO The Office Card Game
Unleash laughter with the UNO The Office Card Game, a side-splitting twist on one of the most classic games infused with your favorite Dunder Mifflin characters.
20 — Desktop Darts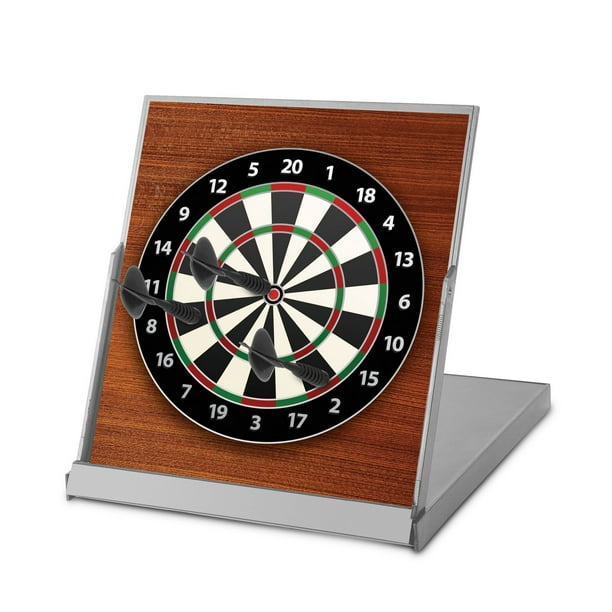 Spend your lunch break practicing your dart skills with a desktop dart set. Its miniature size fits in a stocking too if you're looking for a fun stuffer.
21 — Funny Door Mat
We all have an extra forgetful friend. Help them change their ways with this practical joke funny door mat. It's meant for indoors or outdoors, and it's machine washable!
22 — Cactus Coaster Set
No one likes ruining nice wood furniture, keep your furniture safe in a fun way with a cactus coaster set. It's the perfect gift for a plant lover or even a fun housewarming gift.
23 — Gifts for Men: Funcle T-Shirt
Funcles are like uncles but even better. Gift yours this Funcle t-shirt and watch his face light up. It's something the kids can gift him too.
24 — Mario Fridge Magnets
Mario Brothers is THE original video game. Give the gift of fun nostalgic memories with a Mario Fridge Magnet Set. It also makes a great gift for boys.
25 — Bathroom Word Scramble Art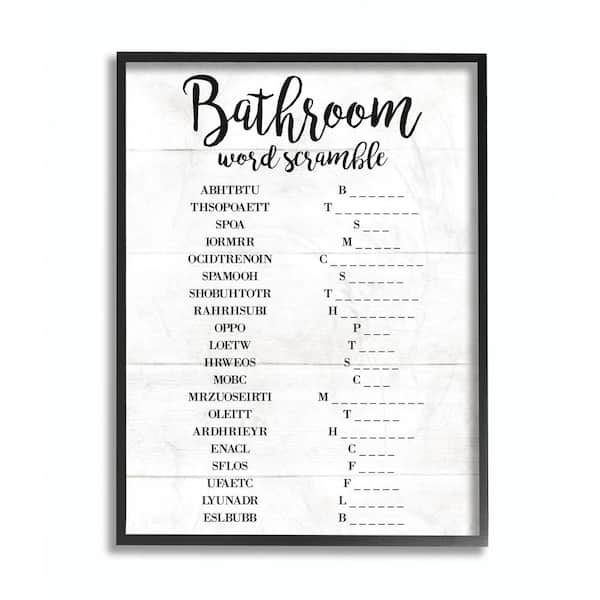 Ever forget your phone in the bathroom? Avoid the boredom with a Bathroom Word Scramble Framed Art. This fun gift allows you to kill time as you warm up that seat.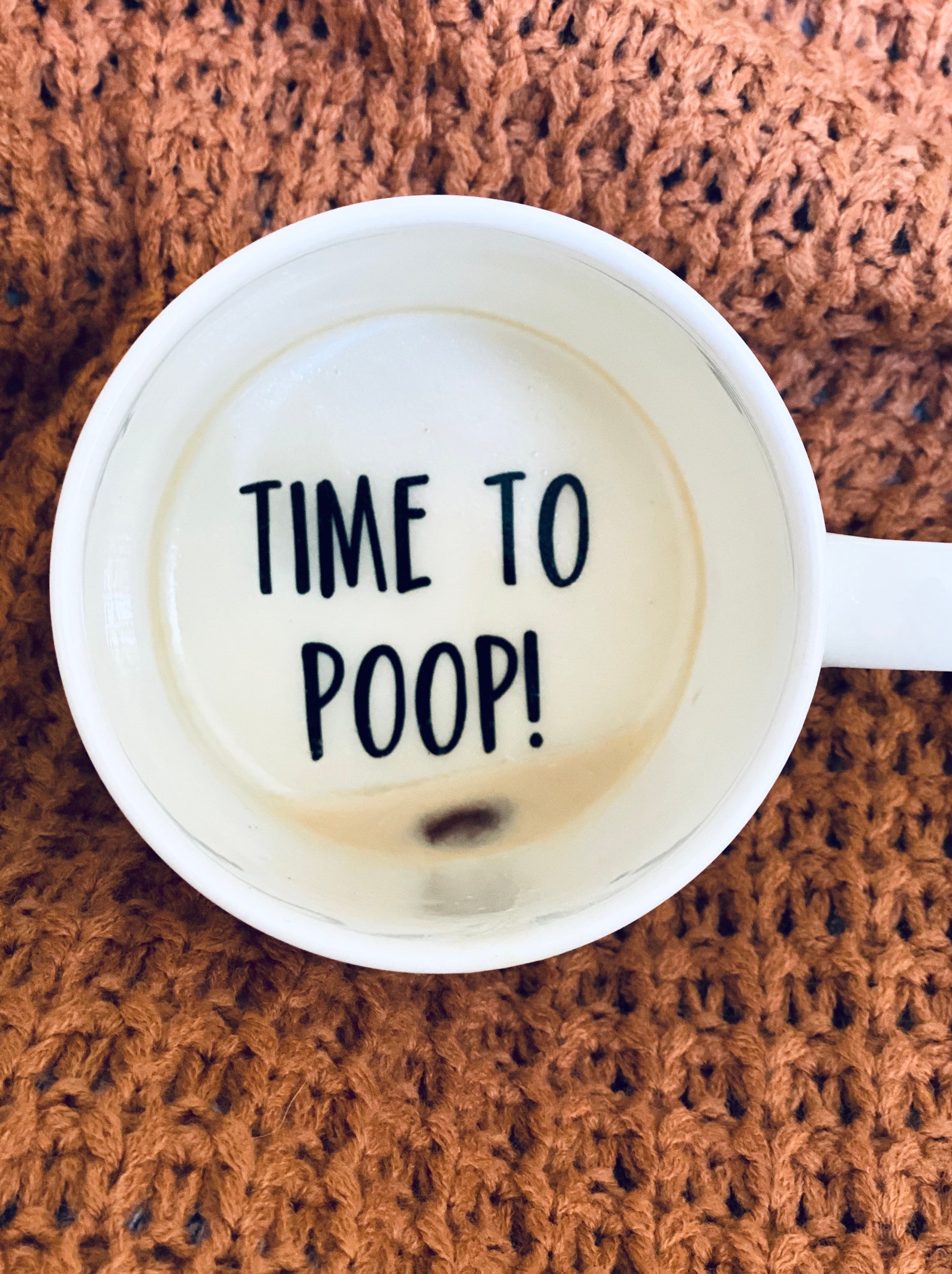 Hidden message mugs always make mornings happier. Give this silly Time To Poop Message Mug to your friend who frequents the bathroom every morning.
27 — Adult Coloring Book
This Things I Want To Say At Work But Can't Coloring Book is perfect for your teacher friends who have to bite their tongues a little too much. It'll bring some much needed laughs during therapeutic coloring.
28 — Croissant Night Light
We all have a carb-loving friend. Gift this fun high-quality croissant night light.
29 — Toilet Bombs
We all have stinky poop no matter how clean you are or how old you are. Sprinkle and go because these Glitter Hearts Toilet Bombs are like air fresheners for your bathroom. You gotta put this in your cart now!
30 — If You Can Read This Socks
These pretty If You Can Read This socks take a hilarious turn once you see its hidden message. Our favorite is a command for cookies but there's something for everyone, bacon lovers, wine drinkers, donut lovers and more.
31 — Toilet Timer
Send a clear message to anyone who spends way too much time in the bathroom with this novelty toilet timer. The sand timer runs for about 5 minutes to ensure that no one is hogging up the bathroom.
32 — Birthie Stick Prank Gift Box
No, it really isn't what it looks like so your gift recipient can breathe a sigh of relief. This is a prime example of not to judge a book by its cover. This Birthie Stick Prank Gift Box is meant as a trick while concealing your real gift inside. It's the perfect gag gift box for a baby shower or new mom or to hide gift cards inside.
More Gift Ideas
For more funny gifts, check out our other gift guides below —
More Gifts Ideas To Choose From!