Best Gifts for Her – We've got the best gift ideas for your favorite woman in your life! Whether it's for your mom, sister, girlfriend, or all of the above, these 46 unique gift ideas will get you started…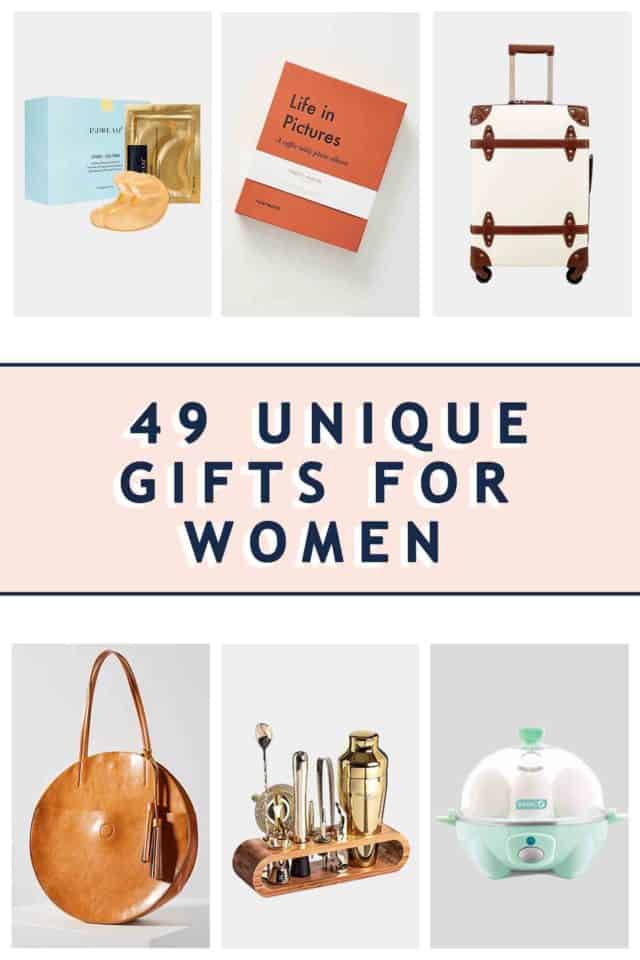 Is it just us or is shopping for "her" easier than shopping for anyone else? Maybe it's just because we know what the ladies in our lives love and will appreciate because it's the same stuff we want!
In that case, you can just consider us professionals when it comes to gift ideas for women. Plus, several of these items do double as gifts for men and gifts for friends.
Whatever the reason, our list is full of beautiful and useful things you can give as Christmas gifts, birthday gifts, or just because. In our case, they may just be gifts for ourselves!
We definitely have a few of these gifts on our wishlist…
Gifts for Her | 49 Unique Gift Ideas for Women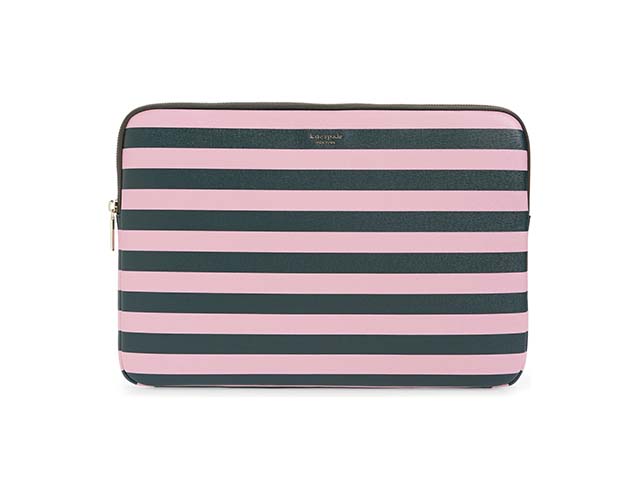 Kate Spade Laptop Sleeve
Get her a cute striped laptop sleeve by Kate Spade. Fits laptops up to 15".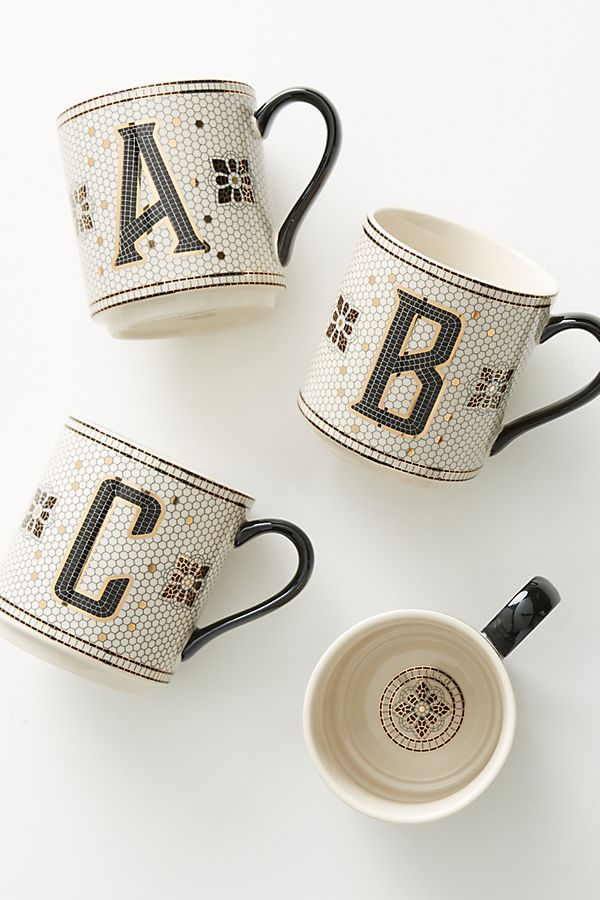 Monogram Mugs
These monogram mugs from Anthropologie were inspired by French Bistro tile. We see that, and we love it!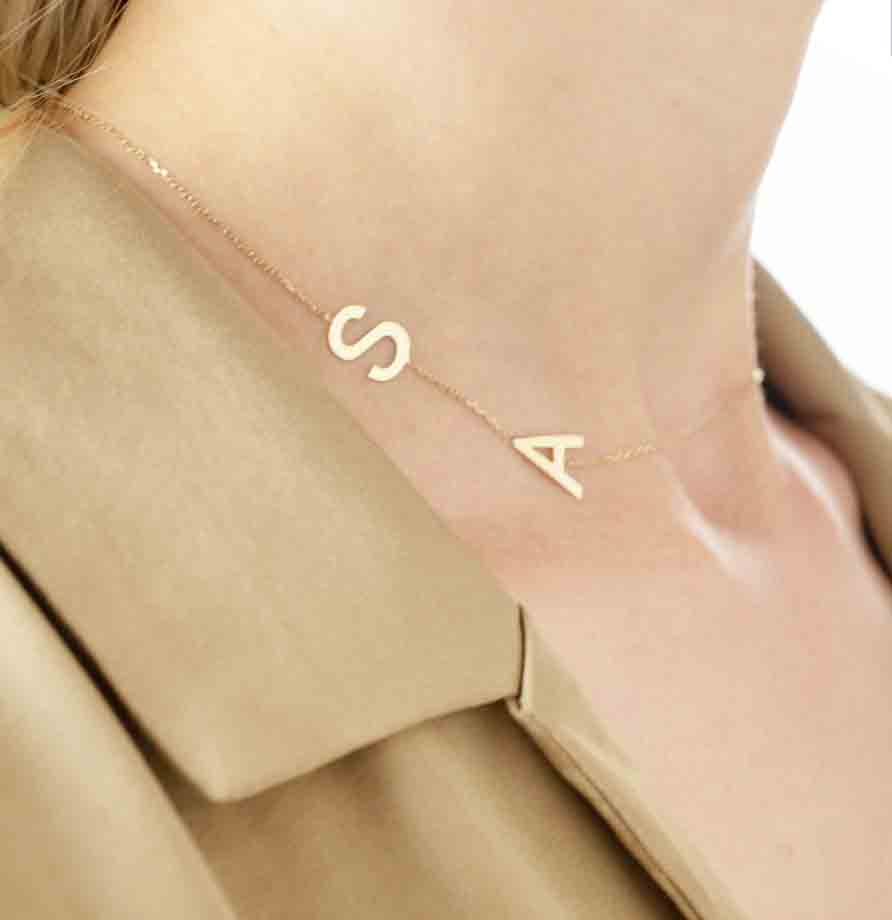 Personalized Initial Necklace
This initial necklace has been crazy popular with readers! It's a budget-friendly, yet timeless piece of jewelry that you can personalize for her.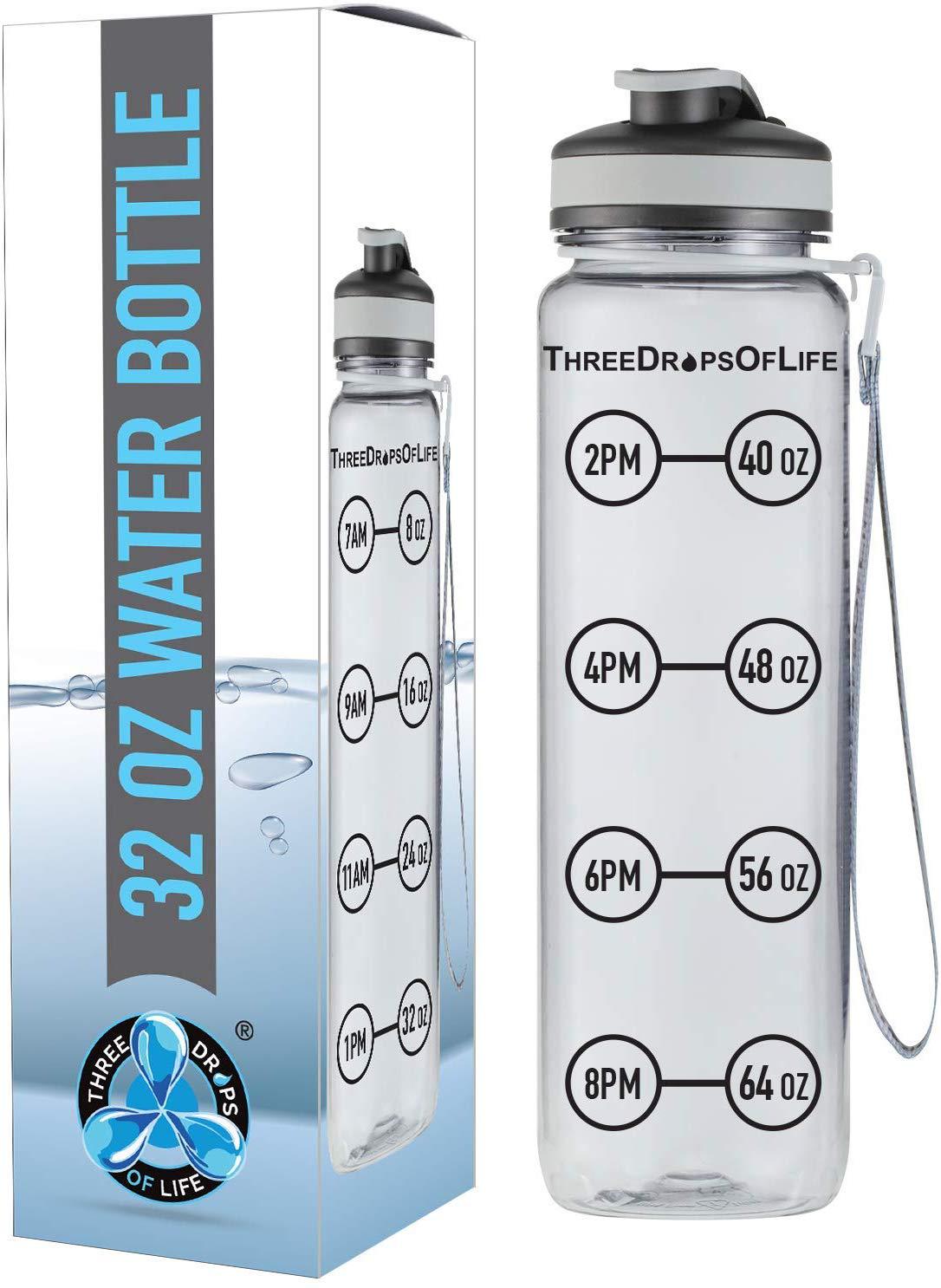 32oz Daily Water Bottle
This water bottle measures 32oz of water, half of the suggested daily amount. It is intended to keep her accountable by setting goals throughout the day.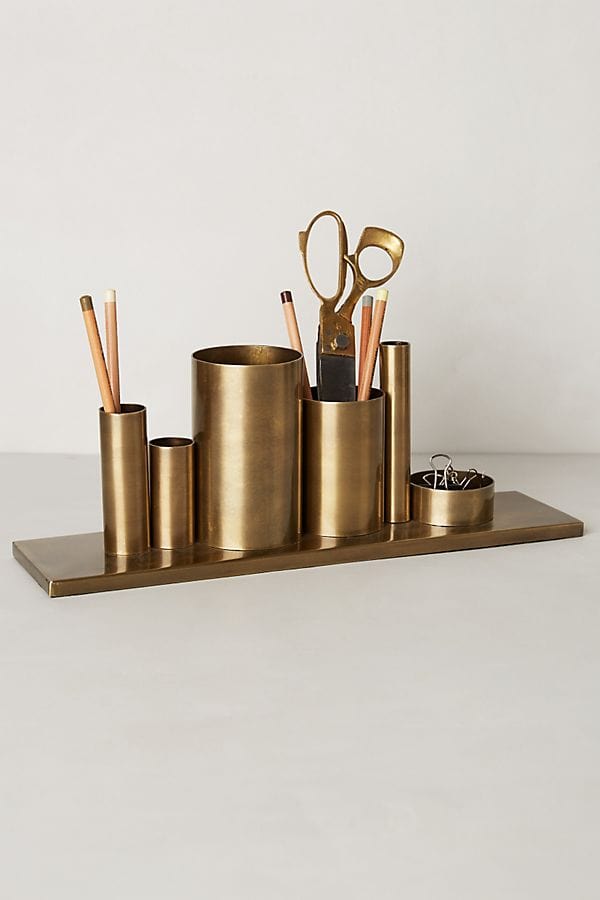 Codify Pen Holder
Adorn her desk with a modern brass pen holder from Anthropolgie.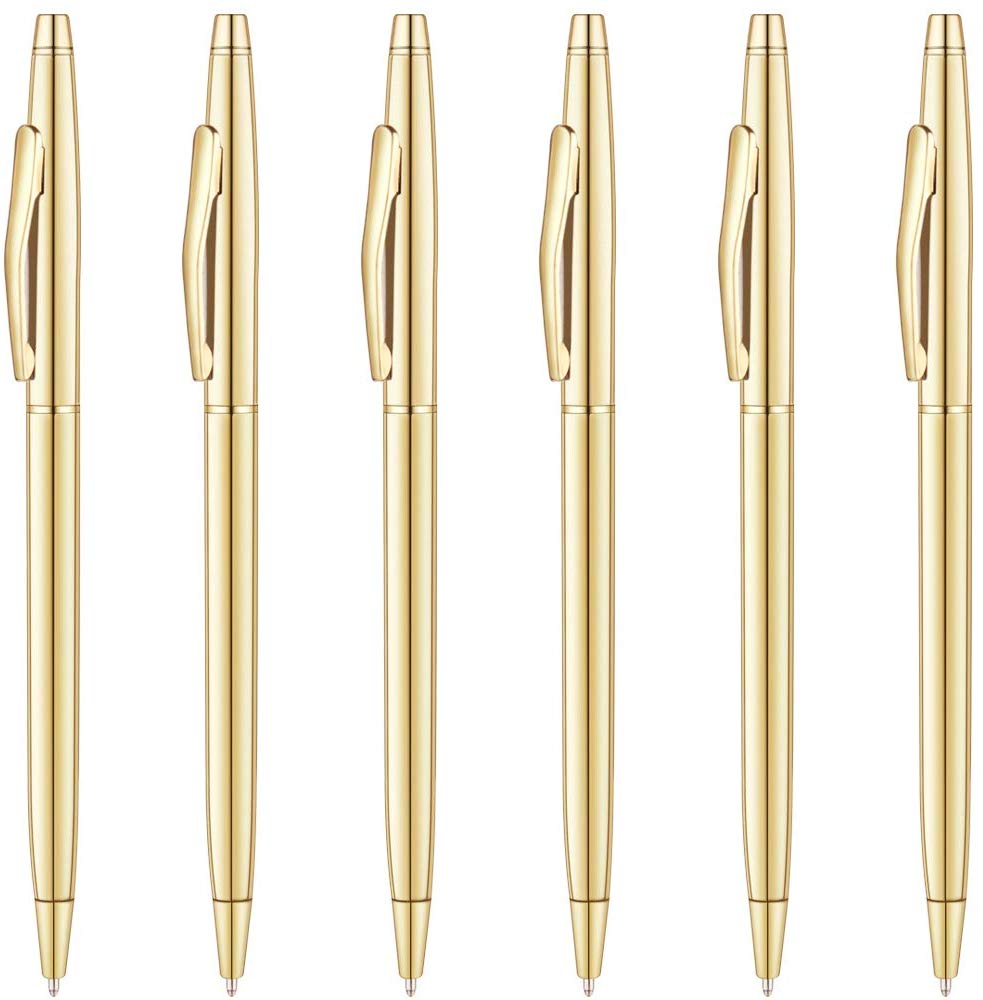 Gold Pen Set
Grab a set of these pretty gold pens to go with her codify pen holder, or gift them à la carte.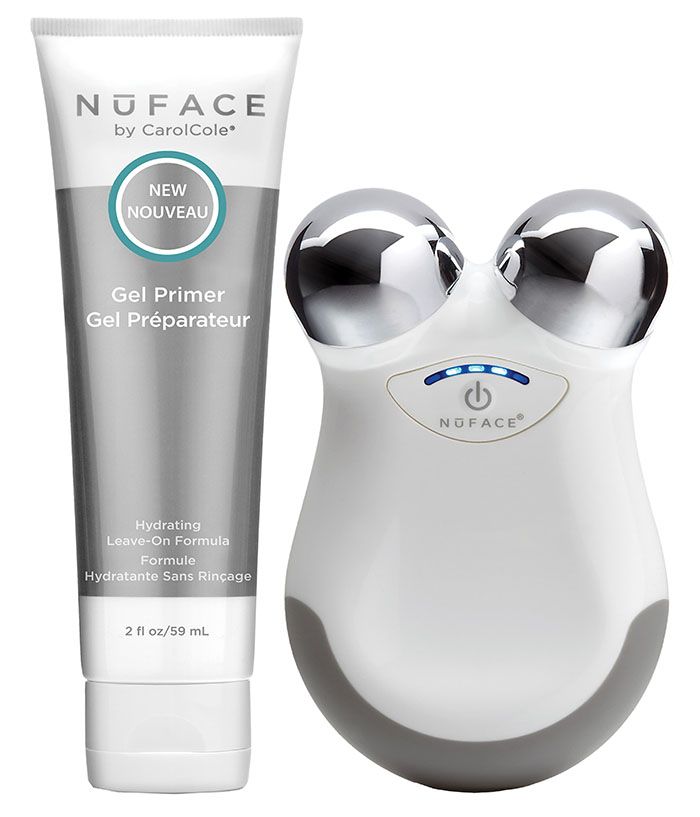 NuFace Toning Device
If she's into skincare, the NuFace toning device is the perfect gift. It uses microcurrents to massage the face and promote an even tone, plus it comes with a tube of their gel primer.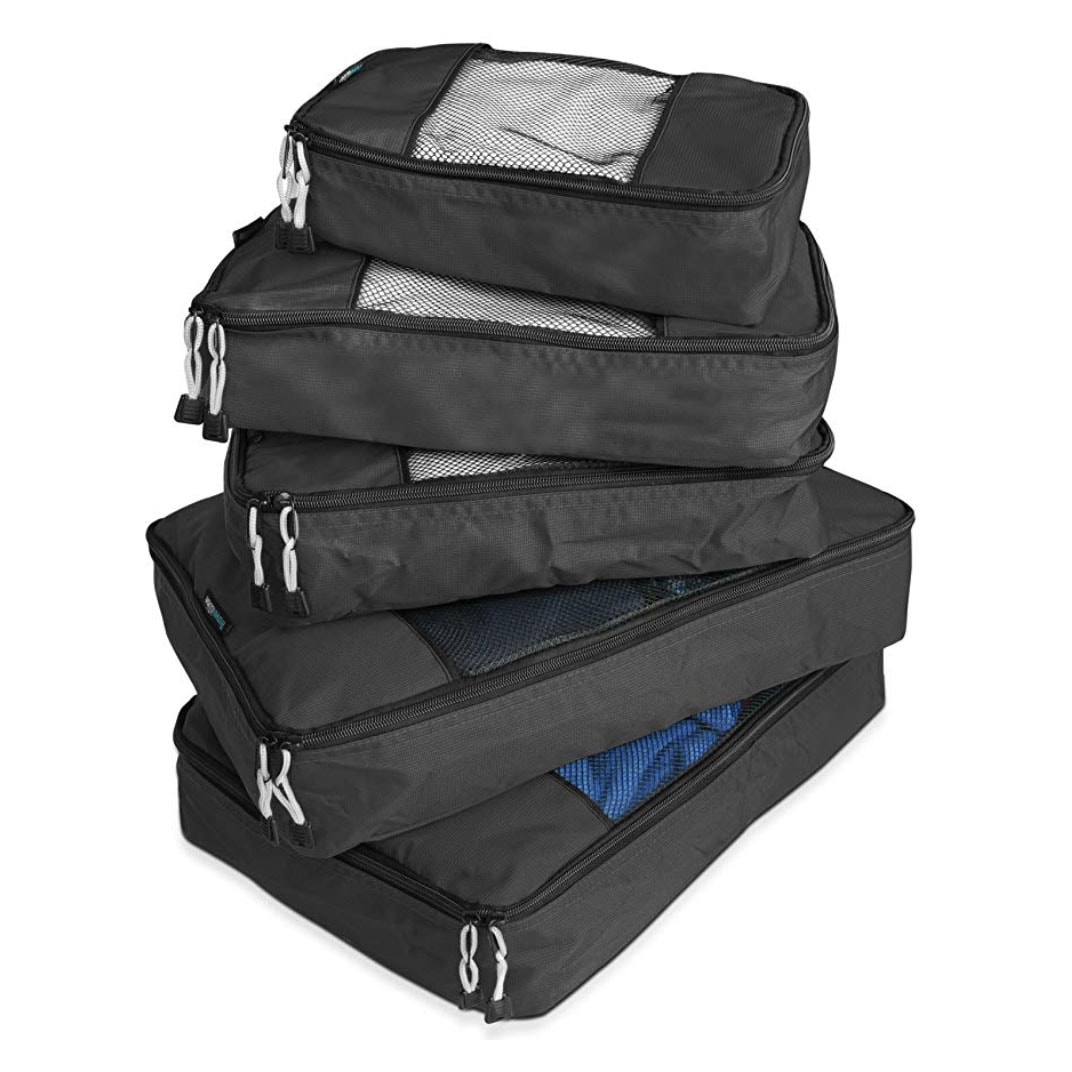 Packing Cubes Gifts for Her
If she travels often, these packing cubes are a must. They make packing so easy, and staying organized on vacay even easier.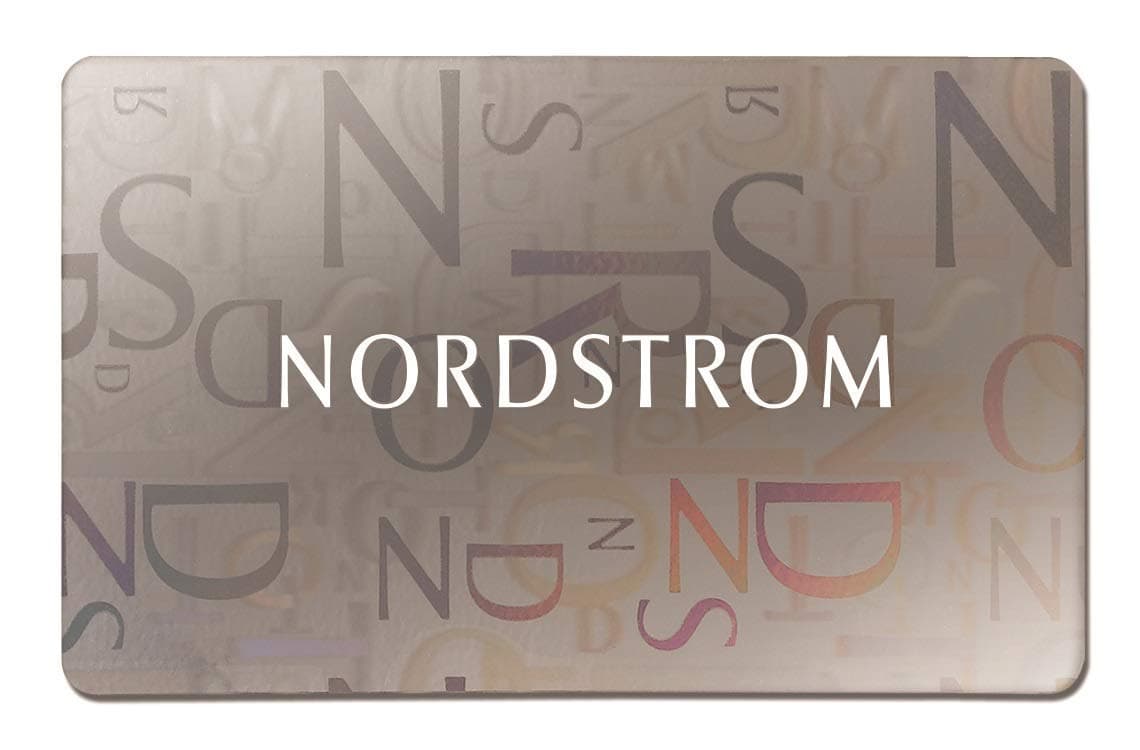 Nordstrom Gift Card for Gifts for Her
She won't complain over a Nordstrom gift card, we promise. It's basically a gift fail-safe if you ask us!
Tile Mate
Tile Mate is a great gift for anyone because even the most cautious misplace things sometimes.
Compact Air Fryer
If she prefers to eat a bit healthier but doesn't have a ton of storage in her kitchen, this compact air fryer is perfect.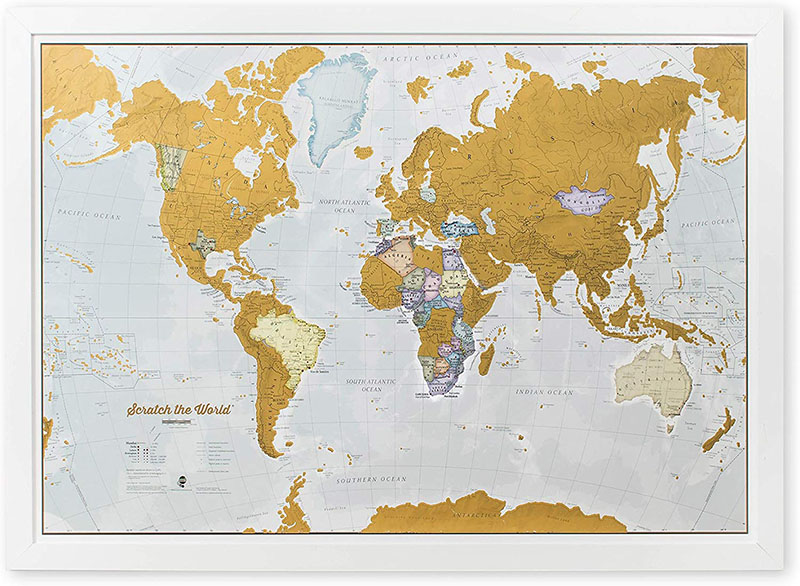 Scratch-off World Map
We love the idea of scratching off all of the places we've been so far, and getting the satisfaction of scratching off new places as we go! She'll get to do the same with a scratch-off world map.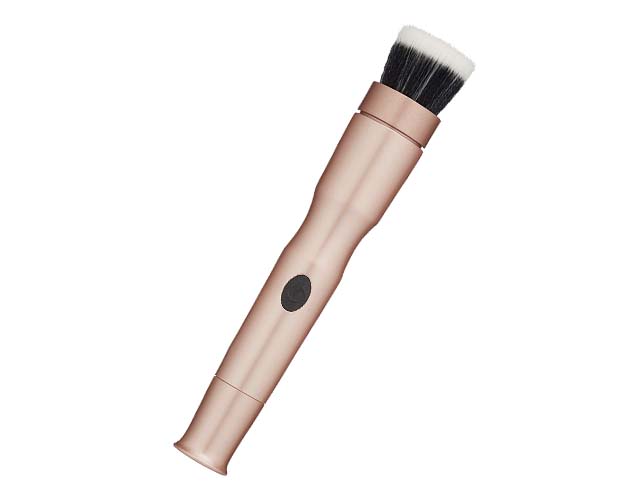 Electric Foundation Brush
Two words: game changer. She'll never have to worry about streaky foundation because this electric foundation brush blends make up in and leaves an airbrushed finish.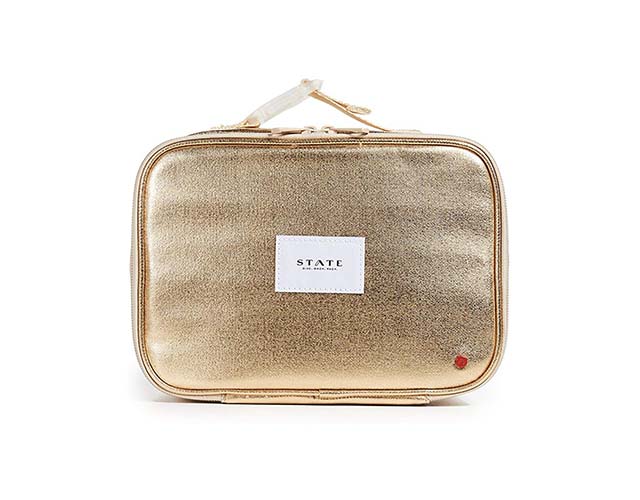 Gold State Lunchbox
There's no reason not to have a chic lunchbox! Get her this cute gold lunchbox by State.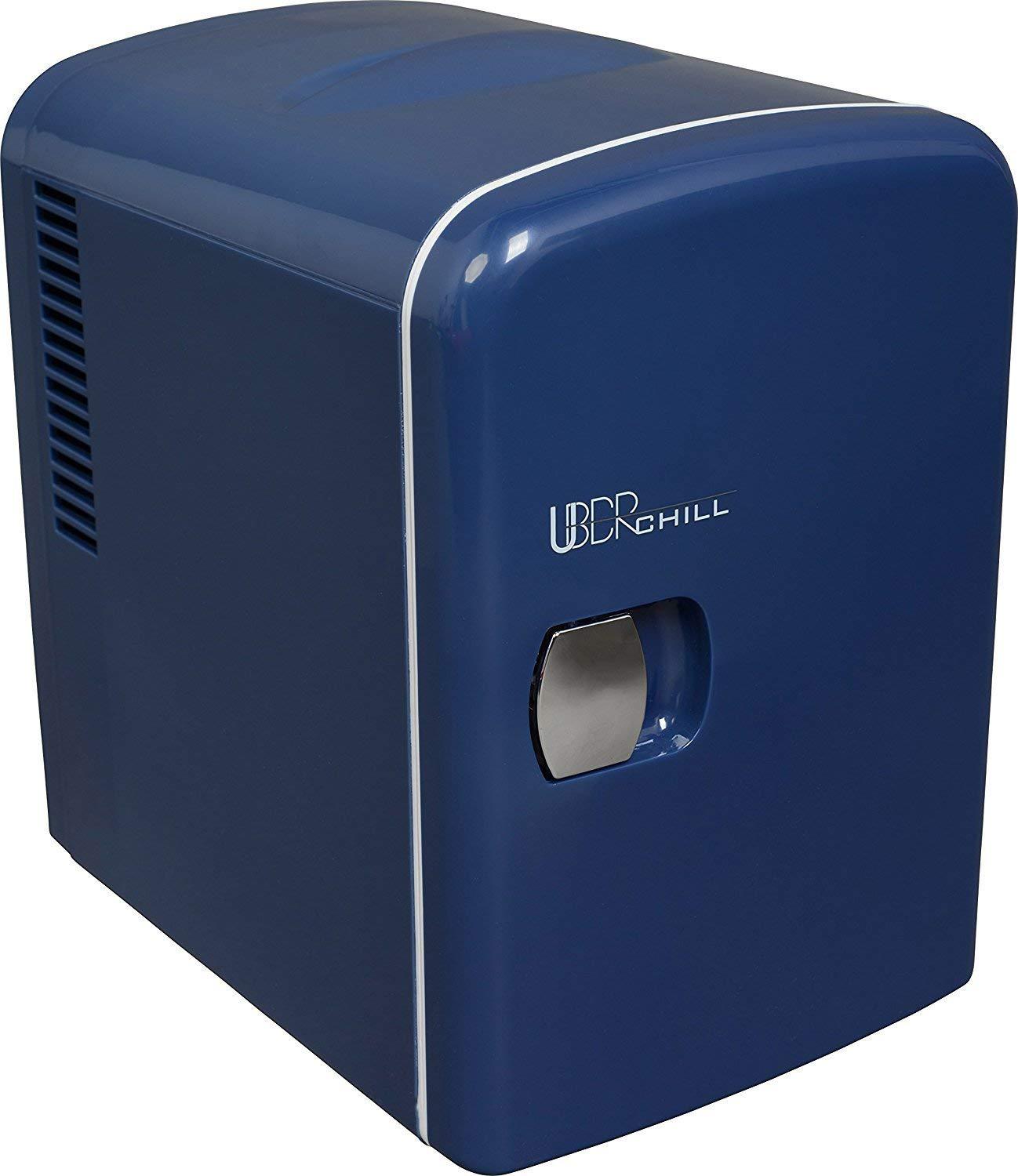 Mini Fridge
Could she use a mini fridge that holds up to 6 12oz cans (or snack equivalent), and can cool or heat?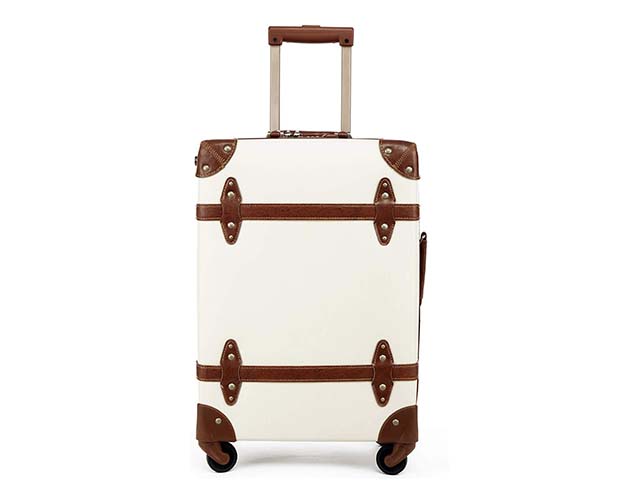 Carry-on Luggage
This vintage inspired carry-on luggage is great for the whole family, so we've included some of the other colors in our gift guides. See Gifts for Girls and Gifts for Him.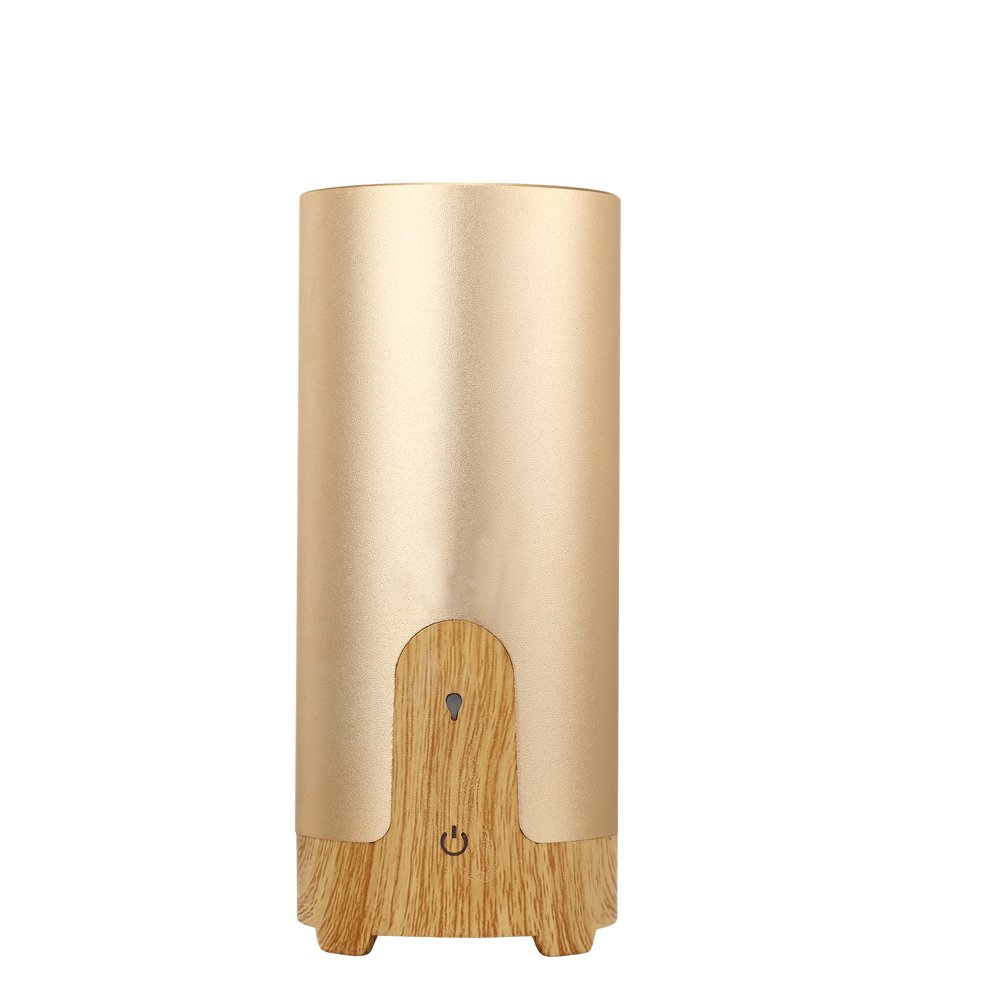 Gold and Wood Diffuser
If she likes the smell of essential oils, get her a modern gold and wood diffuser. It will look as pretty as it will smell!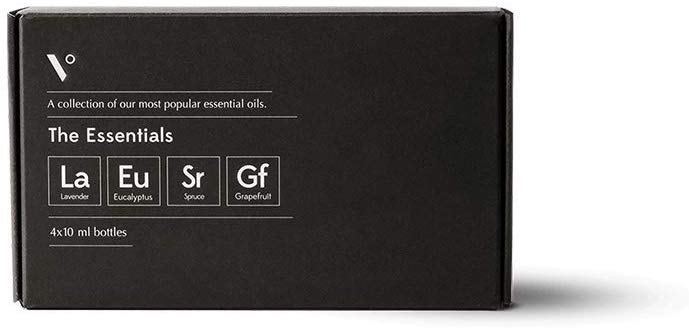 Vitruvi Essential Oils
Vitruvi makes some of the best essential oils, so this is a really nice gift set. She can also use them to make scented soaps and candles!
Instax Film Flip Frame
If she has a Fujifilm Instax camera, get her this gold flip frame to feature her best shots and favorite memories,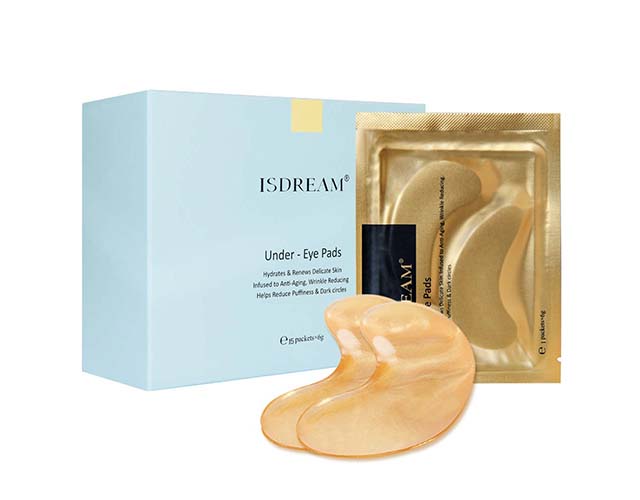 24k Gold Eye Masks
These eye masks are packed with collagen to firm and hydrate the area around the eyes. And they're made with gold, so, you know, they're on our list.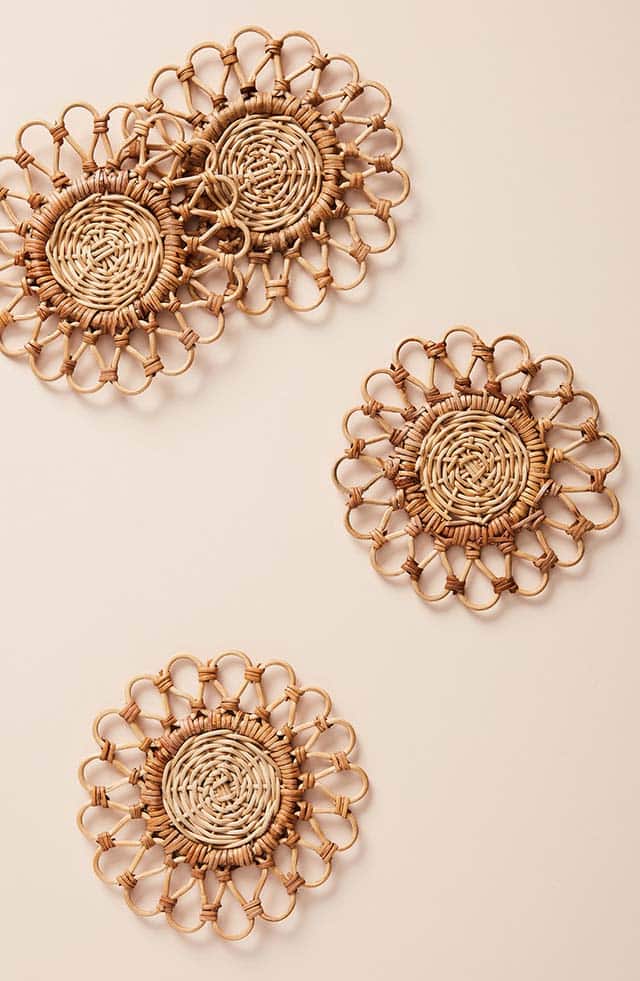 Rattan Coasters
Cane decor strikes again! Anthropologie makes these super cute rattan coasters that come as a set of four.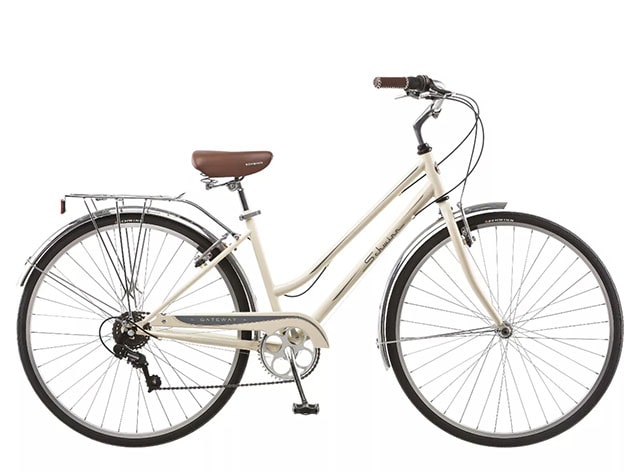 Schwinn Women's Bicycle
If you're looking for a big Christmas gift, get her this Schwinn bicycle for women. It's sold by Target and even comes with free shipping!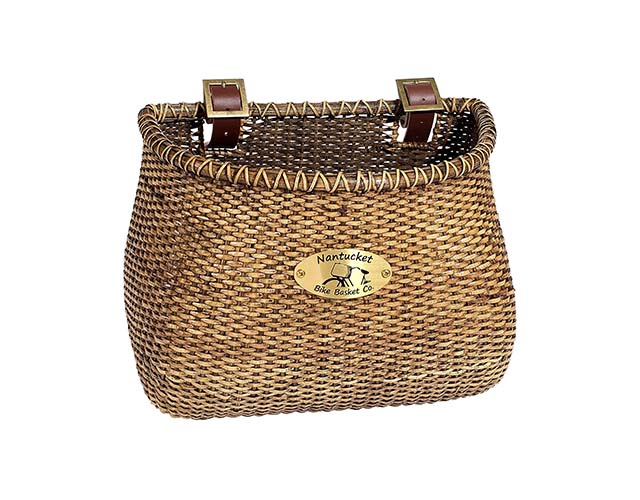 Bicycle Basket
Whether she already has a bike or you're getting her one, a wicker bicycle basket is a must!
Chain Link Bracelet
Jewelry is always a nice Christmas or birthday gift for your sister, girlfriend, or mom. This chain link bracelet by Kendra Scott is available in gold, rose gold, and vintage silver.
Pour Over Coffee Maker
If she's a coffee drinker, give her an easy to use pour over coffee maker and a bag of her favorite coffee beans to go with it for a thoughtful and useful gift.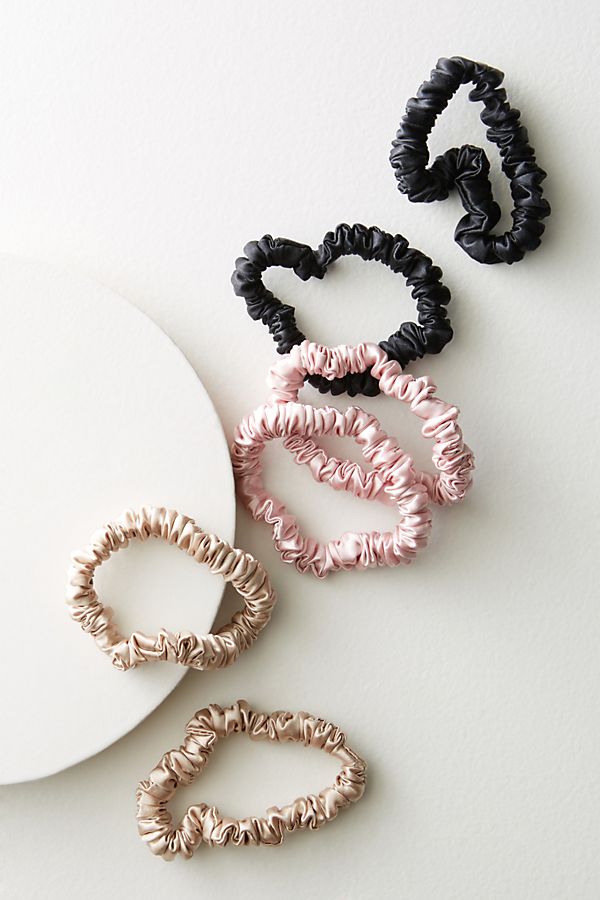 Silk Scrunchies
These silk scrunchies are so pretty and tangle-free. Grab a set from Anthro and use them as stocking stuffers or gift toppers! Hair perk, they don't crease your hair after wearing!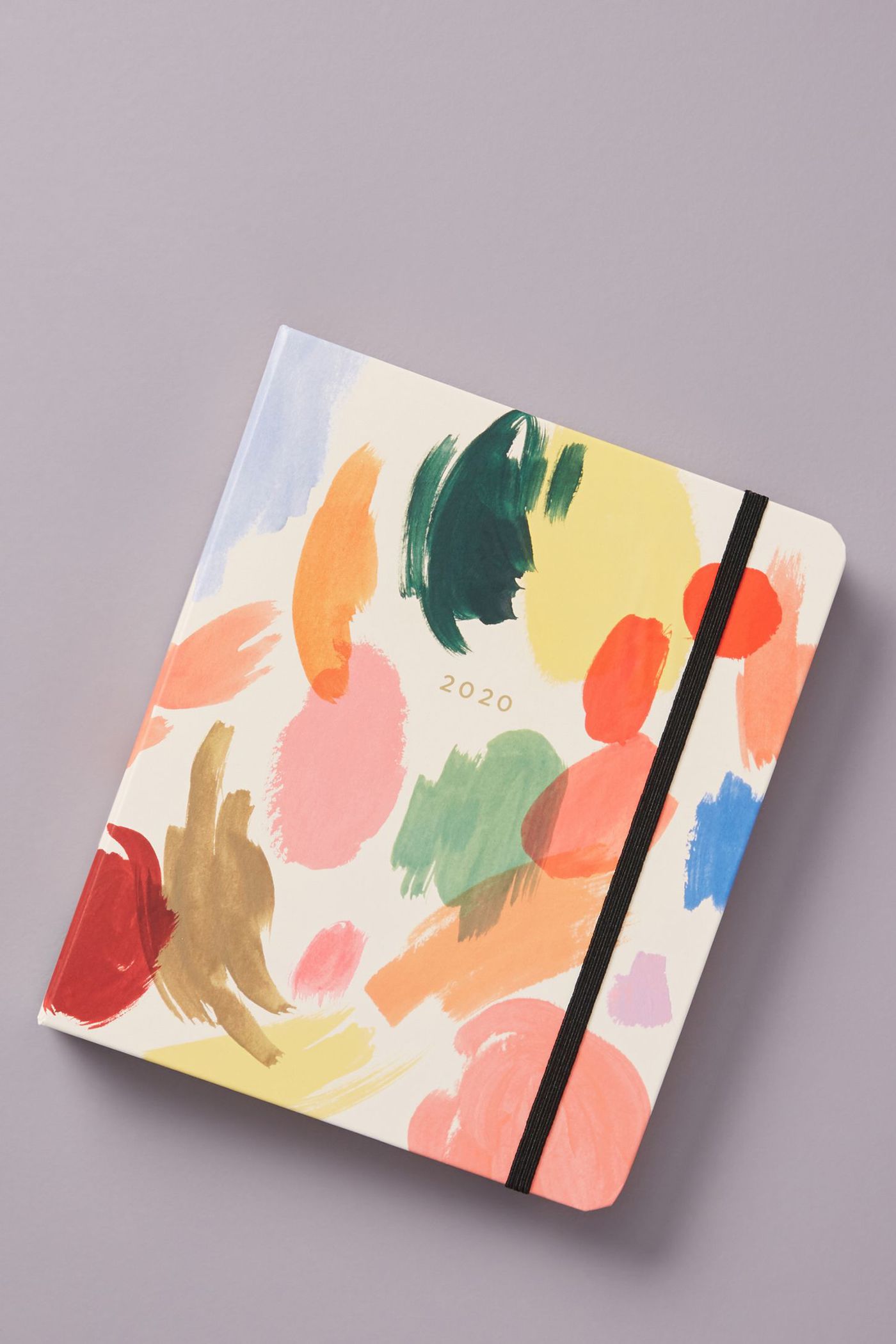 2020 Planner
A year planner is a nice Christmas present for your mom or friends. We like this one by Rifle Paper Co.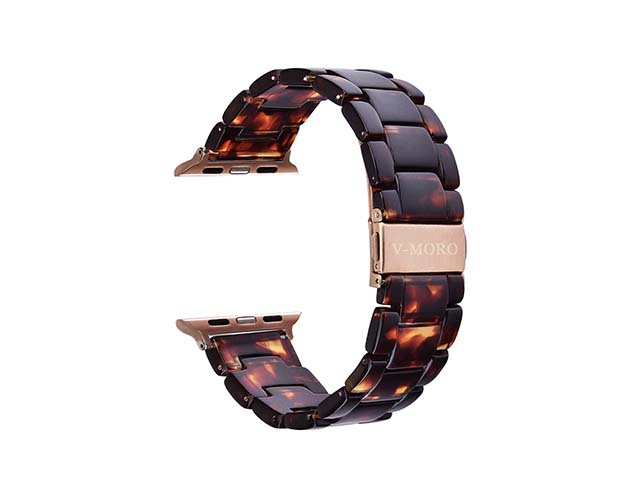 Tortoise Apple Watch Band
If she wears an Apple watch and likes tortoise shell, she'll love this tortoise shell apple watch band!
David's Cookies
Send her a box of 24 fresh baked cookies from David's Cookies! Mmmm…
10 Piece Mixology Set
She'll be able to mix it up with this gold 10 piece mixology bartending set with oval wood base.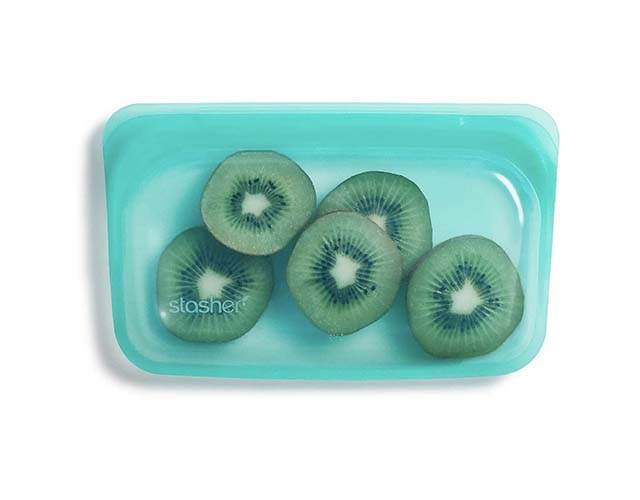 Silicone Reusable Food Bags
Reusable products are trending hard right now (thankfully!) so if she's interested in sustainability, these cute silicone reusable food bags are a great gift for her.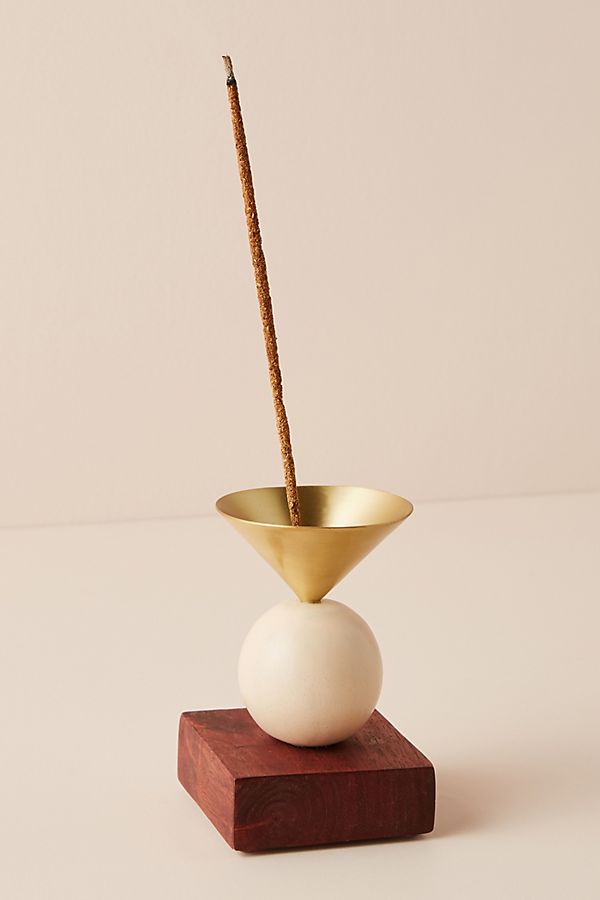 Incense Holder
Give her an incense holder that doubles as a work of art!
Amazon Gift Cards
Amazon gift cards for the win! And for everyone on your list. Just be sure she promises to use it on herself!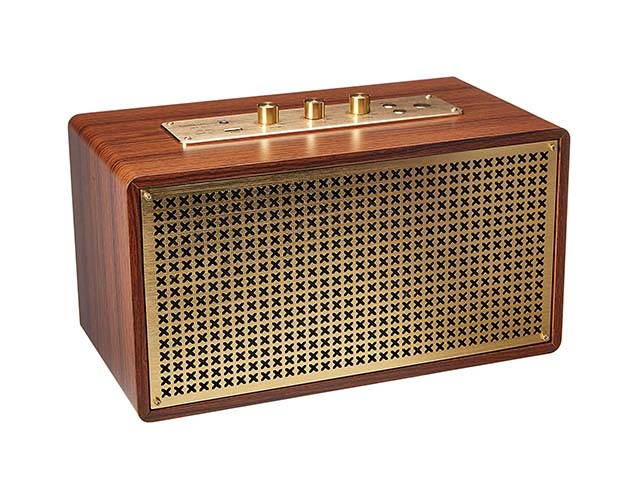 Retro Bluetooth Speaker
A gift for women who love to mix old design and modern technology: this retro bluetooth speaker from AmazonBasics.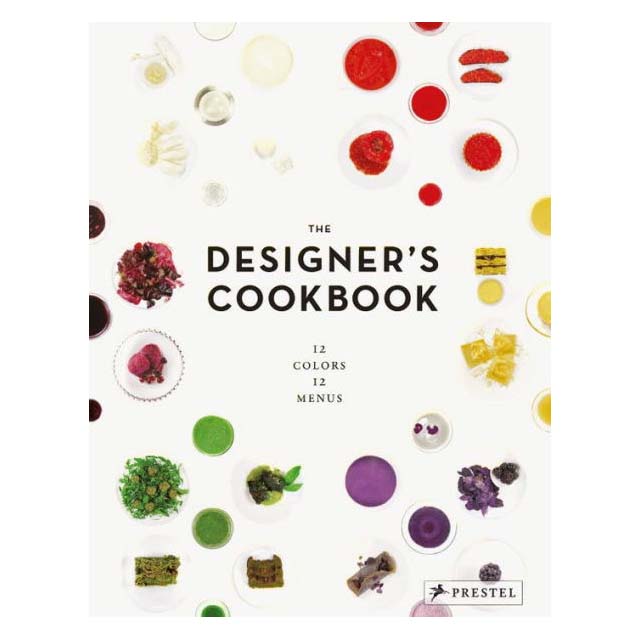 The Designer's Cookbook: 12 Colors 12 Menus
The Designer's Cookbook is the perfect gift for the lady designer in your life who loves to cook!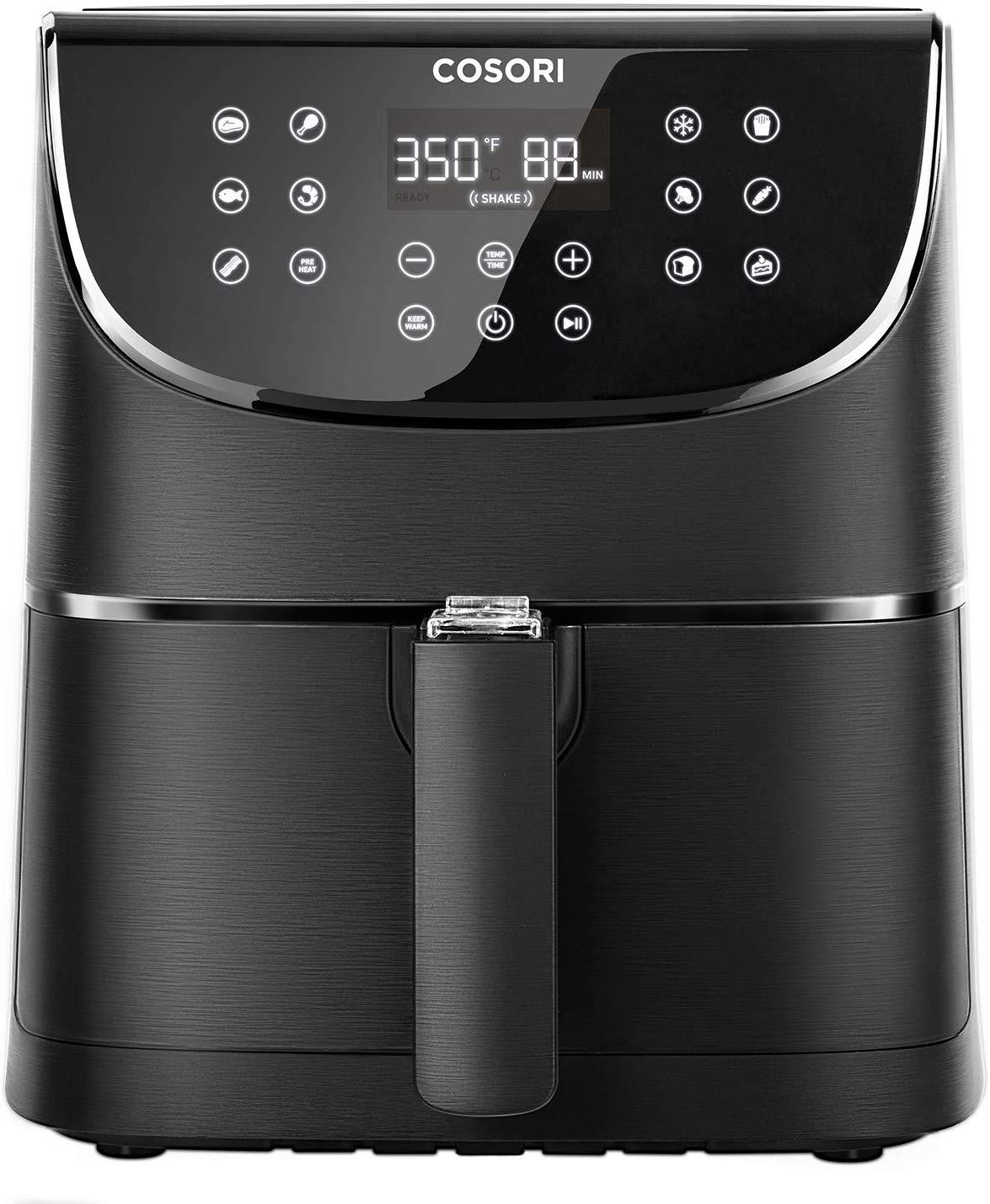 Cosori Air Fryer
The second air fryer on our list is by Cosori and is great for the more frequent cook. It seriously does so much.
Flameless Lighter
These pretty lighters also happen to be flameless!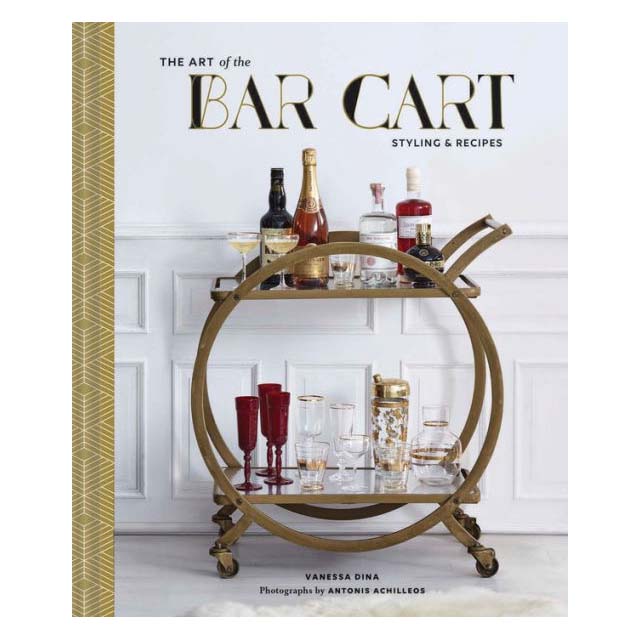 The Art of the Bar Cart: Styling & Recipes
If she has a bar cart at home, grab her a copy of The Art of the Bar Cart by Vanessa Dina for Christmas present (or birthday present!).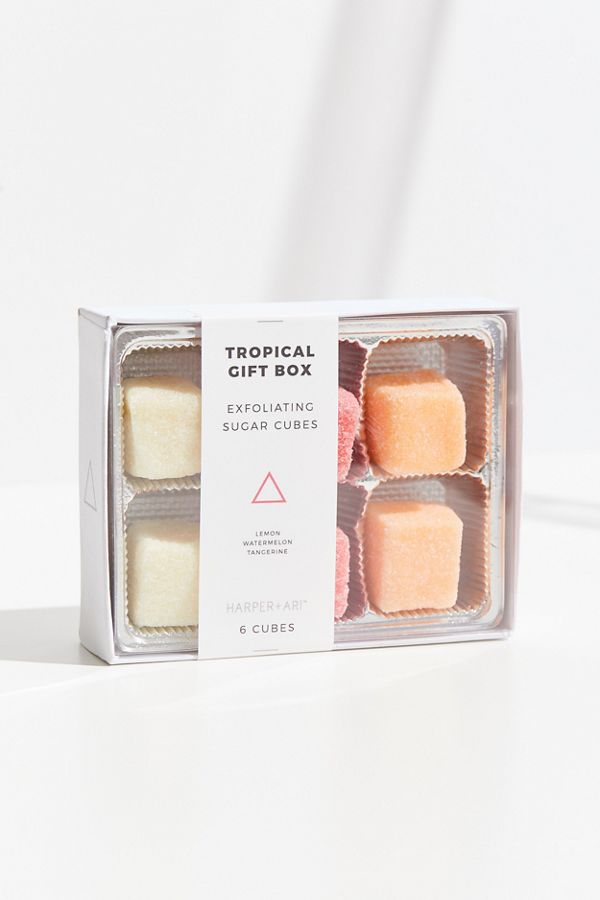 Exfoliating Sugar Cubes
These exfoliating sugar cubes by Harper + Art are so cute! This tropical gift box has lemon, watermelon, and tangerine scented cubes.
Life in Pictures: A Coffee Table Photo Album
A coffee table photo album is such a cool and thoughtful gift for any of the close women in your life.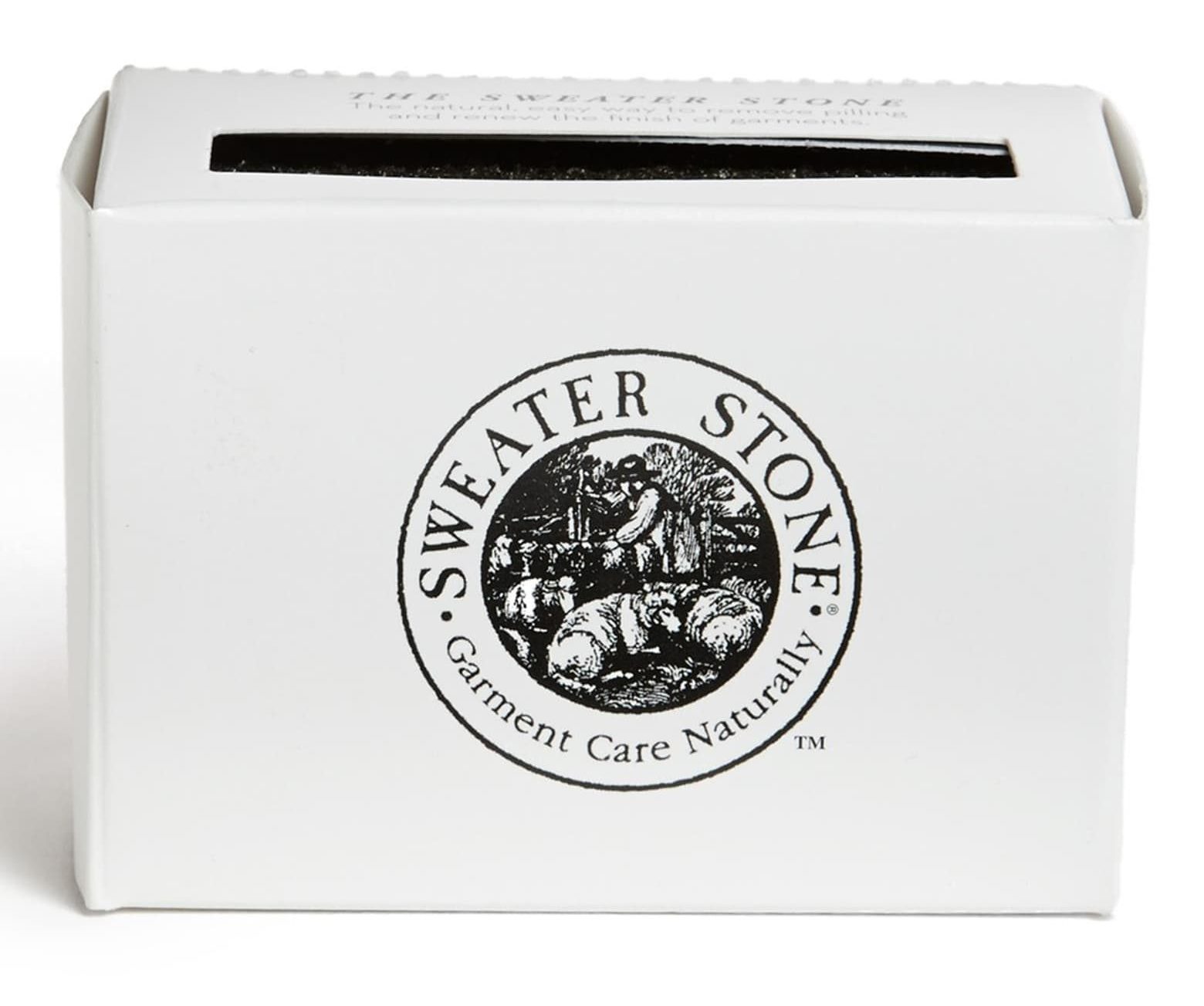 Sweater Stone
Sweater stones are so nice to have during the winter months to remove pilling. She'll be grateful for this little gift.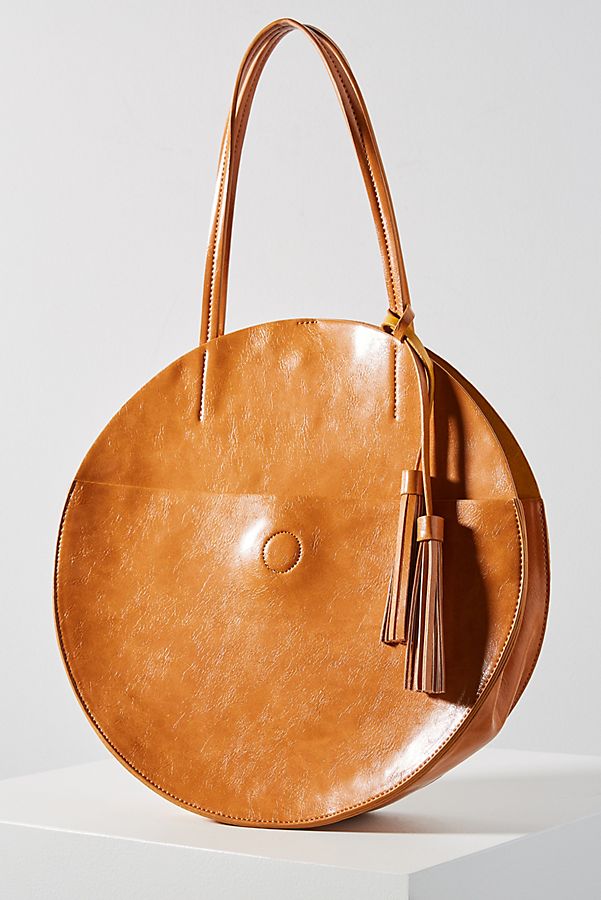 Circular Tote Bag
We've had our eyes on this circular tote bag for a while, so we might gift one for her and one for us!
Face Masks
Stuff her stocking full of face masks! This Lapcose mask set comes with seven face masks and an exfoliating pad.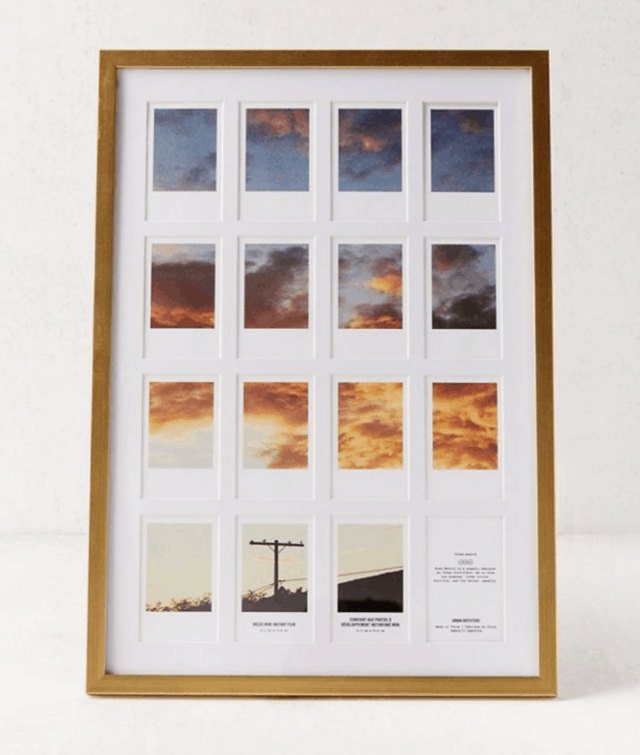 Instax Gallery Frame
Take photos of her favorite people, places, and things, and put them together in this beautiful gold gallery frame for Instax photos.
Exfoliating Body Brush
This exfoliating body brush works on dry and wet skin to break down dead skin cells and leave her feeling soft and fresh.
Herbivore Hydration Set
After she scrubs away dry skin, she can rehydrate with this Herbivore hydration set. Perfect for winter months, or those who suffer with dry skin year round.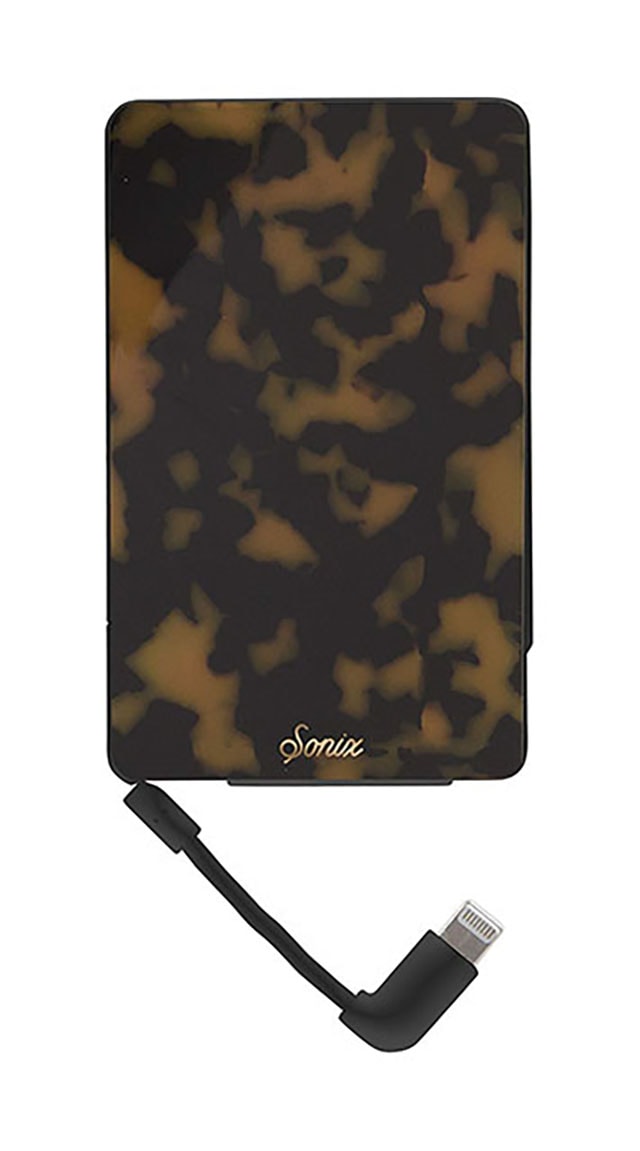 Portable Charger
Everyone should have a portable charging station for their phone handy for those dreaded dead battery days. This one is tortoise shell print, so it's a functional and stylish gift for women!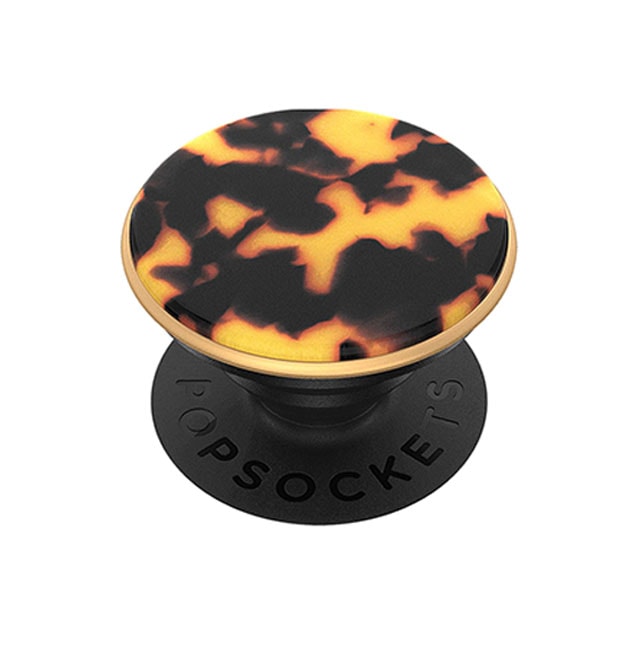 Tortoise Shell Pop Socket
Why not have a matching tortoise shell pop socket? Matching case not required – but a pop socket is pretty much a must-have phone accessory these days.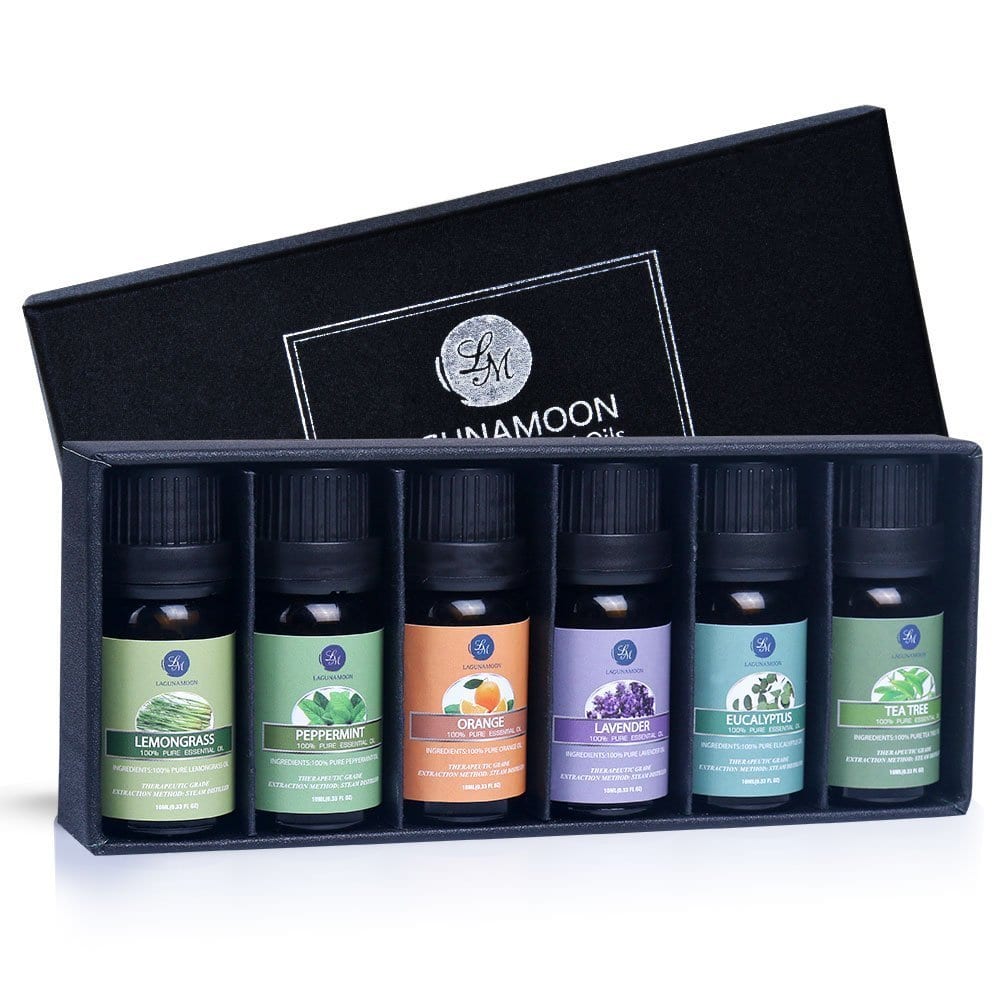 Essential Oil Set
A box of essential oils is a nice gift because they're useful in so many ways. This one is only $9.99!
Egg Cooker
This adorable egg cooker makes eggs four ways! Hard-boiled, poached, scrambled, or omelet and they come out perfectly every time.
And in case you're looking for more unique presents, you can see the rest of our gift guides right here —
Gifts for Her and The Whole Family
Alex Maranto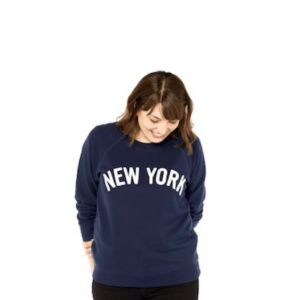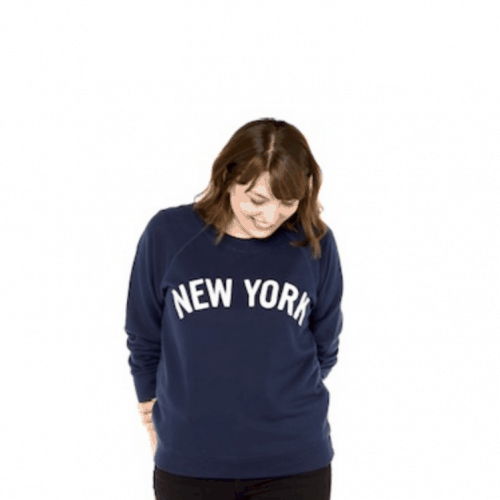 Alex holds a BFA in graphic design and advertising from School of Visual Arts in New York City.
Post-college she was Licensed Real Estate Agent and an assistant photo stylist in New York before moving back to her hometown of Houston for pursuing her creative endeavors.