Looking for a gift that stands out? Whether it's for your mom, sister, girlfriend, explore our curated list of unique gifts for women, guaranteed to surprise and delight.
Is it just us or is shopping for "her" easier than shopping for anyone else? Maybe it's just because we know what the ladies in our lives love and appreciate because it's the same stuff we want!
In that case, you can just consider us professionals when it comes to gift ideas for women in your life. Plus, several of these items double as gifts for him and best friend gifts.
Whatever the occasion, our list is full of beautiful and useful things you can give as Christmas presents, birthday gifts, or a "just because" surprise. In our case, they may just be gifts for ourselves! We definitely have a few of these great gifts for women on our wishlist too…
Unique Gift Ideas for Women
1 — Floral Clear Purse
Gift her this pretty floral clear purse. It's the perfect accessory for a wedding, cocktail party or special evening. This versatile bag can be used as a clutch purse, shoulder bag, or crossbody bag.
2 — Rent the Runway Membership
If your favorite lady loves fashion, then a Rent the Runway membership gives her amazing options! It's a subscription that allows you to pick out new, designer clothes each month without the price tag.
3 — Personalized Initial Necklace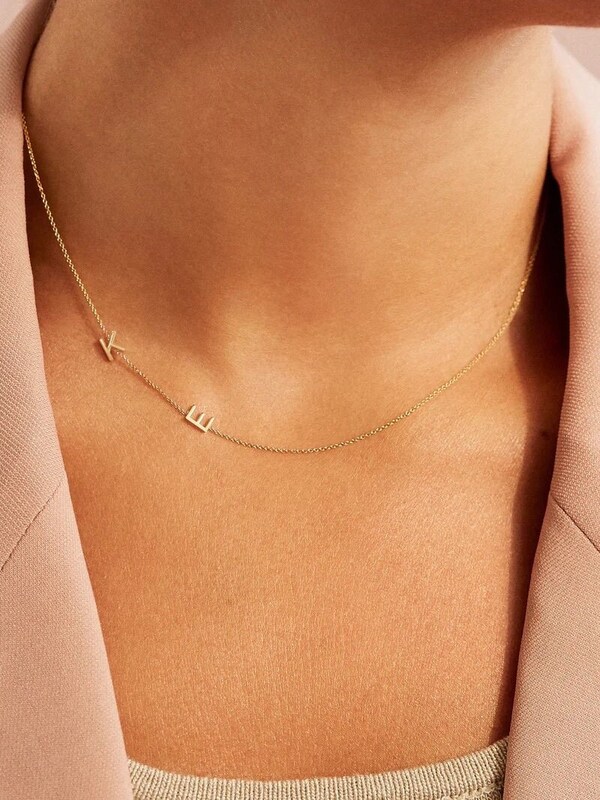 This initial necklace has been crazy popular with readers! It's a budget-friendly, yet timeless piece of jewelry that you can personalize for her.
4 — Daily Water Bottle with Tracker
This water bottle measures 32-ounces of water with a time of day tracker to help stay accountable by setting goals throughout the day! It's also as pretty as it is functional.
5 — Uniqlo Round Shoulder Bag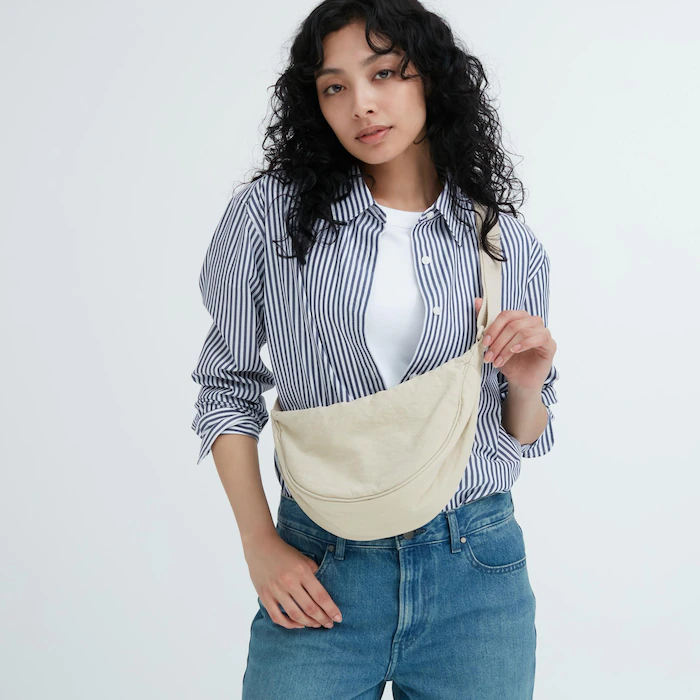 Uniqlo's round shoulder bag went viral for a reason. It's water-repellent and shaped to fit the body for active wear, making it perfect for any woman on the go.
6 — NuFace Toning Device
If she's into a fancy skincare routine, the NuFace toning device is the perfect gift. It uses microcurrents to massage the face and promote an even tone. Plus, it comes with a tube of their gel primer or buy the full attachment set.
7 — Packing Cube Set
If she travels often, these packing cube set are a must. They make packing and staying organized for your trips so easy, and they're easy to wash and store. They also pair well with a travel garment bag that fits perfectly into her suitcases.
8 — Gift Card
Sometimes you just resort to taking the guesswork out of shopping for a gift. If there's a hard-to-shop-for woman in your life, then sometimes a gift card is actually the perfect present!
She won't complain over a Nordstrom, Amazon, or Target gift card, we promise. It's fail-safe if you ask us! Plus, you can make it extra special with our ideas here on how to creatively gift cash and gift cards.
9 — Electric Foundation Brush
Two words: game changer. She'll never have to worry about streaky foundation again.This electric foundation brush blends makeup and leaves an airbrushed finish.
10 — Birth Flower Bouquet Print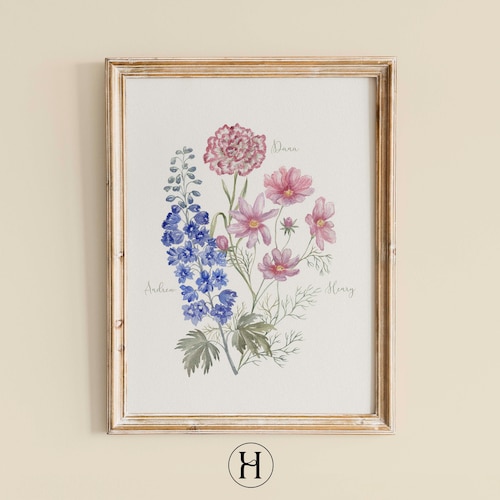 What woman doesn't want flowers? And this birth flower bouquet print will have you gifting her flowers that will last a lifetime. Simply, personalize the print by choosing flowers that represent each birth month. This makes for a one-of-kind Mother's Day gift.
11 — Kindle PaperWhite Reader
If she loves to read, then a Kindle PaperWhite is a great investment! Plus, it's the perfect space saver and environmentally friendly way for her to read her favorite books.
12 — Portable Cooler or Warming Mini Fridge
This portable mini fridge can be used as a cooler or as warmer for drinks, skincare products, or picnics on the go. She can use it for her desk at work to keep her lunch or as a modern spa center at home. It's budget-friendly and very cool!
13 — Timeless Carry-on Luggage
This vintage-inspired carry-on luggage is always a good investment. It has spinner wheels and a wipeable hardshell exterior for easy cleaning. We love it so much, we also included it in our gifts for girls ideas as well.
13 — Vitruvi Stone Diffuser
If she likes the smell of essential oils, get the cult favorite Vitruvi stone diffuser. It's beautiful enough to have on display and perfect for spa nights at home.
14 — Vitruvi Essential Oils
Vitruvi also makes some of the best essential oils. So this is a really nice gift set if she already has her own diffuser. Or she can also use the oils to make a DIY reed diffuser or candles.
15 — College Cityscape Glasses Set
Uncommon Goods is one of our go-to shops for a present for her, him or even the whole family, like this unique college cityscape glasses set. She can showcase her alma mater in these can-shaped pint glasses!
16 — 24k Gold Eye Masks
These eye masks are packed with collagen to firm and hydrate the area around the eyes. They're made with gold flakes and are the perfect luxe stocking stuffer. For more affordable gifts under $20, check out our favorites here.
17 — Cheese Serving Board Set
This cheese cutting board serving set is an entertainer's dream! She'll be able to store everything in one place and prep for impromptu nights with friends easily.
If you're looking for a big Christmas gift, get her this Schwinn bicycle for women. It's sold by Target and available for local pickup or order online for free shipping!
19 — Woven Bicycle Basket
Whether she already has a bike or you're getting her one, a wicker bicycle basket is a must! It's timeless, beautiful, and functional.
20 — The Best House Slippers for Her
These are hands down the comfiest slippers for her! If you don't want to take our word for it, then you can trust that these slippers have over 13,000 five-star reviews.
21– Solid Gold Custom Printed Ring
Jewelry is always a nice Christmas or birthday gift for your sister, girlfriend, or mom. This custom solid gold ring is available in gold, rose gold, and silver, and it's less than $100. If she's not a ring lover, you can opt for a custom bracelet instead. A personalized gift always makes a present extra special!
22 — Custom Leather Name Tag Carry-All Pouches
You can never have too many organizational items, and these custom carry-all pouches are too pretty to pass up. You can add her name to them with free personalization and they come in multiple patterns and colors.
23 — Espresso Coffee Maker
If she's a coffee lover, then this fancy Nespresso coffee machine is a great way to splurge on her! It's convenient, easy to use, and is a fan favorite around here. Plus, she can make espresso martinis too!
24 — Crocheted Cacti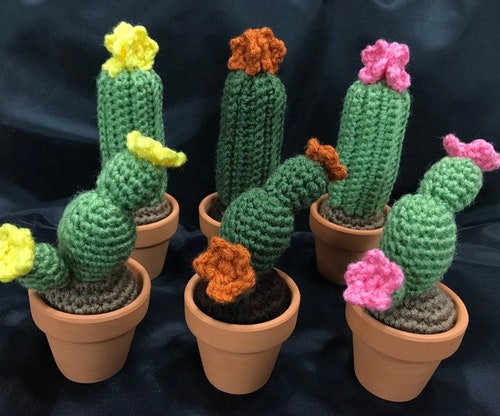 The perfect addition to her bedroom, office or living room, these handmade crocheted cacti will be cherished by any plant lover. Plus, it's a house plant that requires no maintenance!
25 — Oprah's Favorite Things: Wine Preservation System
When searching for gift ideas women love, who better to take a rec from than Oprah? Meet the non-bottle opener. This amazing wine preservation system by Coravin allows you to pour any amount of wine directly from the wine bottle without removing the cork! That way it stays fresh for her to enjoy a glass here and there in case she doesn't want to share.
26 — Milk Bar Cookies Faves Tin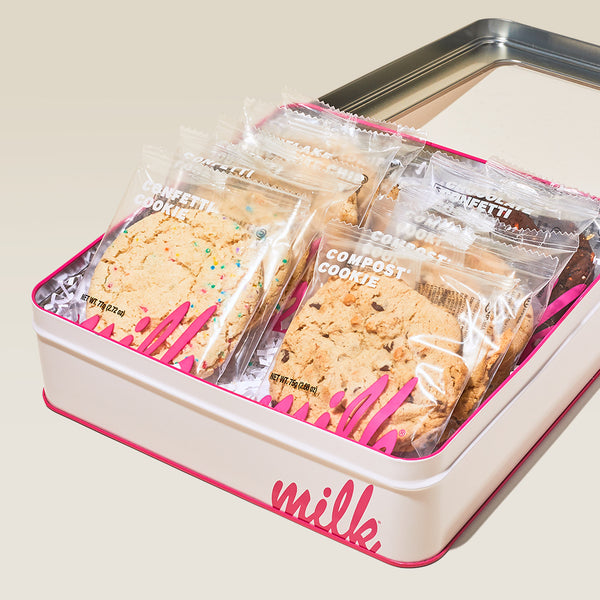 Whenever we are in New York City, we ALWAYS have to make a stop at the one of the Milk Bar bakeries from famed chef, Christina Tosi. And because food is the way to a woman's heart, send her a Milk Bar cookie sampler. It arrives in a gift box with a dozen of their bestselling flavors.
27 — Apple Watch & Leather Band
An Apple watch is an amazing splurge present! Of course, you've got to pair it with a stylish apple watch band, and we love this thin leather and gold one from Etsy.
28 — Ice Cream Delivery
An ice cream delivery in the mail? Yes, please! Pick and choose your friend's favorite flavors for the perfect long-distance surprise gift idea. Heck, you can even order some for yourself, we won't tell!
29 — Mixology Bar Cocktail Set
She'll be able to mix it up with this 10 piece mixology bartending set with a decorative wooden storage base.
.
30 — Jeweled Wine Charms Gift Set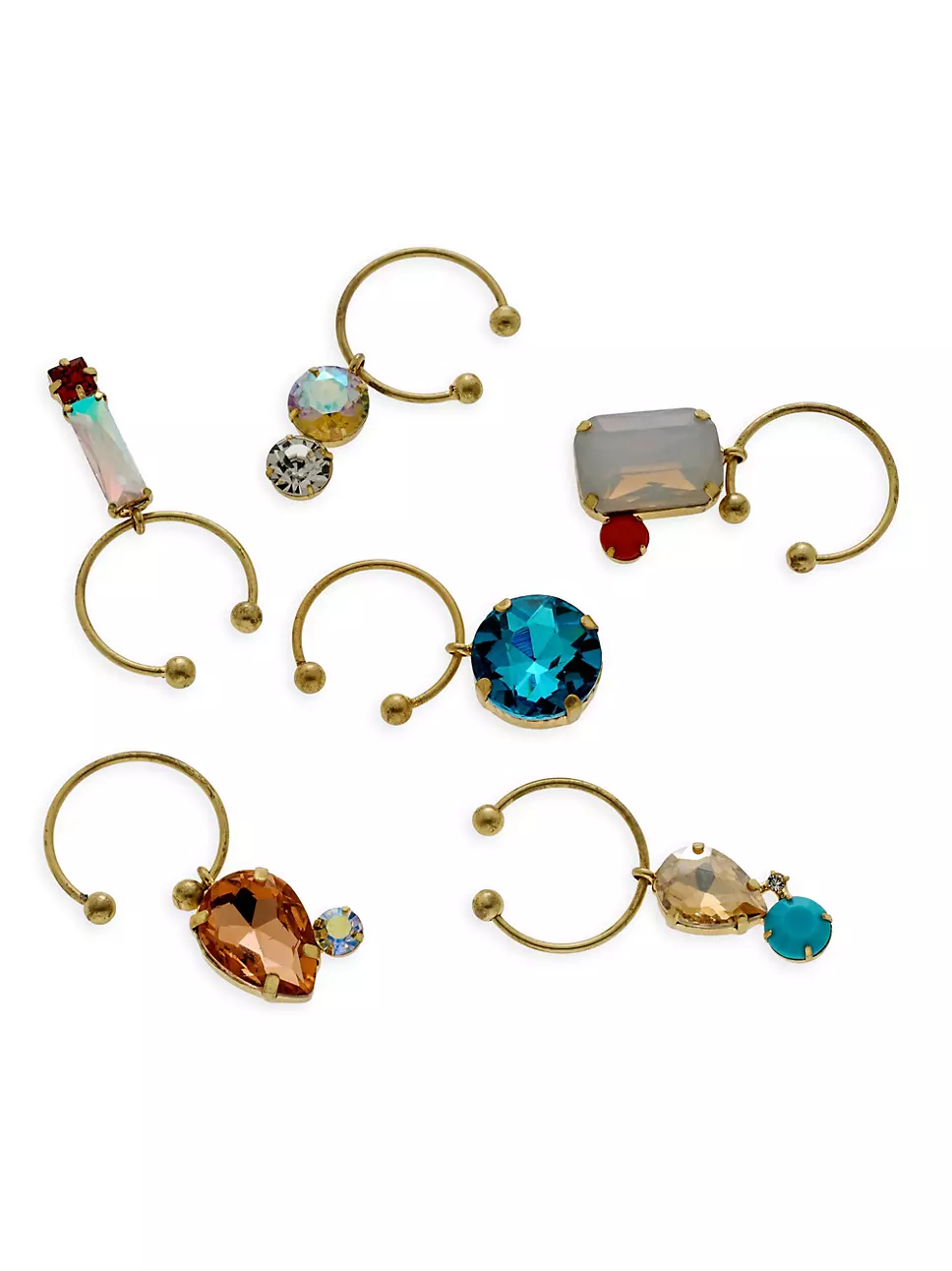 For the woman who loves to host, gift her with this stunning jeweled wine charms set from Saks Fifth Avenue.
31 — The Designer's Cookbook: 12 Colors 12 Menus
The Designer's Cookbook is the perfect gift for the lady designer in your life who loves to cook!
32 — iRobot Roomba Vacuum
The Roomba by iRobot is the ultimate robotic vacuum that requires zero effort to get clean floors. If her love language is an act of service, then this gift will be perfect for helping out!
33 — The Softest Throw Blanket
If you've heard people raving about the Barefoot Dreams throw blankets, then you know how well-loved they are. This plush throw blanket is equally soft and only a fraction of the price tag. Because sometimes the most useful gifts for women are the best presents for her.
34 — Cosori Air Fryer
This air fryer is a tried and true kitchen counter appliance on our list by Cosori. It's our favorite way to reheat items, make quick and real simple dinners. And it's great for those that don't love to spend a ton of time in the kitchen. It seriously does so much!
35 — Minute Mimosa Sugar Cube Trio
For Instant mimosas (or bellinis), drop one of these sugar cubes into a glass of champagne. These unique cubes will also magically add instant color and fruit garnishes to any cocktail.
36 — Modern Sprout Seed Lollipops
Perfect for someone with a green thumb, give her these cool seed lollipops. Instead of coming in the usual packets, the seeds are designed like a lollipop. Once planted, the wooden sticks serve as a plant marker!
37 — SodaStream Sparkling Water Maker
Whether it's work from home life or for a cool party trick when friends are over, this sparkling water maker is always a hit. It's perfect for making carbonated water at home or for mixing up cocktails for a dinner party.
38 — Herbivore Hydration Set
After she scrubs away dry skin, she can rehydrate with this Herbivore hydration set. Perfect for winter months, or those that just love a good moisturizing pick-me-up.
39 — Portable Jump Starter & Battery Charger
Everyone should have a portable charging station for their phone handy for those dreaded dead battery days. This one is also has a car jump starter and AC outlet, which makes it perfect for emergency preparations too.
40 — Dash Easy Egg Cooker
This adorable egg cooker makes eggs four ways! Hard-boiled, poached, scrambled, or omelet and they come out perfectly every time. It makes breakfast quick and easy for everyone.
41 — Monogram Letter Tile Mugs
These monogram mugs from Anthropologie were inspired by French Bistro tile. They're classy, fun, and always useful.
42 — Polaroid Film Flip Frame
If she has a love of polaroids get her this gold flip frame to feature her favorite memories. Pair it with a Fujifilm Instax camera for the ultimate nostalgic gift.
43 — Cool & Inexpensive Stand Mixer Under $50
An electric mixer is a baking lover's dream! It's also a very affordable alternative to the name brand version, and it's pretty enough to leave out on the kitchen counter.
44 — Cricut Explorer
Have a crafty DIYer in your life? The Cricut is a must-have for any artsy DIY enthusiasts. The machine can cut almost anything and allows you to custom design vinyls, wallpaper and make so many more creative Cricut projects.
45 — Sheer Socks
Dress up her feet with some unique sheer socks. These pretty tulle mesh socks can be worn with any type of shoes. She can even dress up a pair of sneakers with them!
46 — Candle Warmer Lamp
Nothing elevates your space like lighting and a good scent which is why a candle warmer lamp is the ultimate gift. Safe to burn your candle without a flame while filling your space with your favorite scent and creating a cozy ambient glow. We have one in almost every room of our house we love them that much.
46 — Essential Bucket Bag
A great bag for everyday wear, the leather Madewell Essential Bucket Tote features 2 removable shoulder straps (one adjustable). So she can carry it as a tote bag or a shoudler bag
More Cool Gifts for Her
Now that you've found your unique gift, it's going to need some unique gift wrapping! And in case you're looking for more unique presents, you can see the rest of our gift guides for loved ones below —