We put together the best gifts for grandma that will leave her feeling loved. From kitchen necessities to bathrobes, these are our favorite items that she'll love.
Gift guides always offer a large variety of options. Some of these can be personalized gifts or just simply practical.
So with all 23 gift ideas to choose from, you are bound to put a big smile on grandma's face, whether it be her birthday, Mother's Day, or just because.
And we hope your grandma likes color because many of these items are vibrant to ensure her gift lights up her face and life.
Amazing Gifts for Grandma
1 – Personalized Kitchen Apron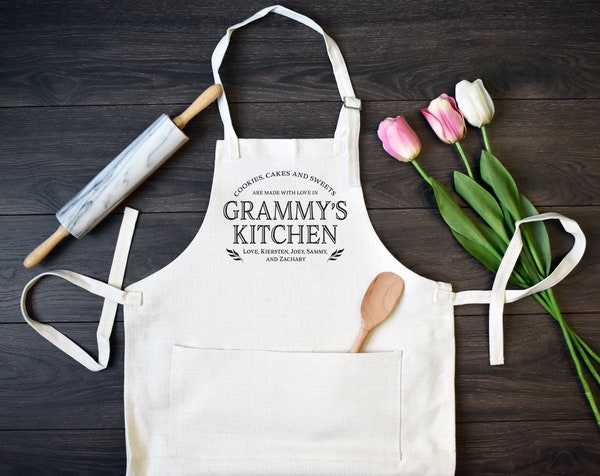 This sweet personalized kitchen apron is perfect for grammy's delicious baking. You can also pair it with some homemade butter cookies (which is a staple at the grandparent's).
2 – Eye Glasses Chain
Misplacing glasses is a thing of the past! Gift this stylish glasses chain for her readers, everyday eyewear, sunglasses, or even use it for a face mask.
3 – Oven Mitts & Pot Holder Set
Brighten up her kitchen with a colorful matching oven mitt and pot holder set. Each mitt and pot holder features magnets so they'll stick to the oven, fridge, or dishwasher.
4 – Wooden DIY Polaroid Gift Set
Preserve those perfect memories in a Wooden DIY Polaroid Set. Personalize them by turning them into magnets, writing notes at the bottom, or just filling the box up with your favorite memories together.
5 – Compression Socks
Compression socks are great for improving circulation reducing soreness, swelling, and inflammation. So these are a super cute option for relief from pain, aches, and fatigue!
6 – Personalized Garden Stone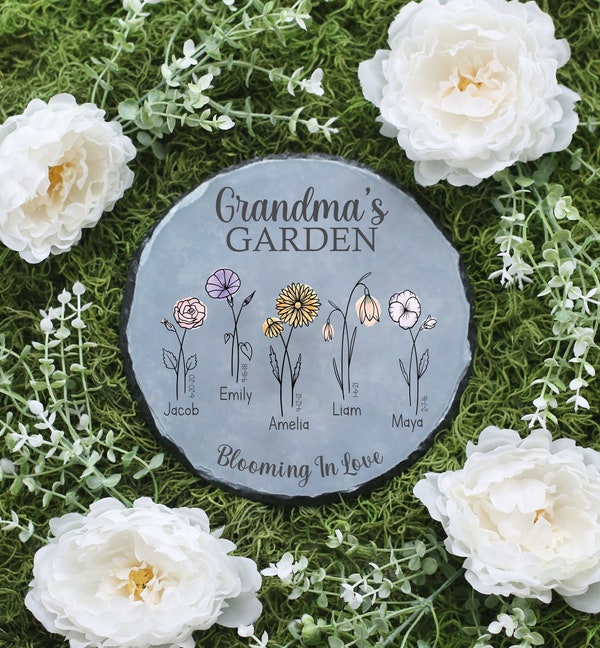 Beautify her yard with a personalized garden stone. Handmade from slate, the stones are weather proof. And the flowers will be matched to your assigned names' birth months.
7 – Book Reading Light
This cute pink reading light is perfect for bookworm grandmas. It's rechargeable and adjustable for different whiteness and brightness options.
8 – DIY Door Handle Tassel
This DIY Door Handle Tassel is perfect for hanging on door handles around the house for an added boost of color and texture.
9 – Luxe Bathrobe
This faux fur bathrobe is so soft and even customizable with a monogram, and it can be perfectly paired with a DIY Bath Sachet Gift Set.
10 – Air Purifier
Keep your granny's bedroom clean and healthy with a sleek air purifier. It's FDA cleared for medical use to destroy viruses and bacteria.
11 – Mixing Bowl Set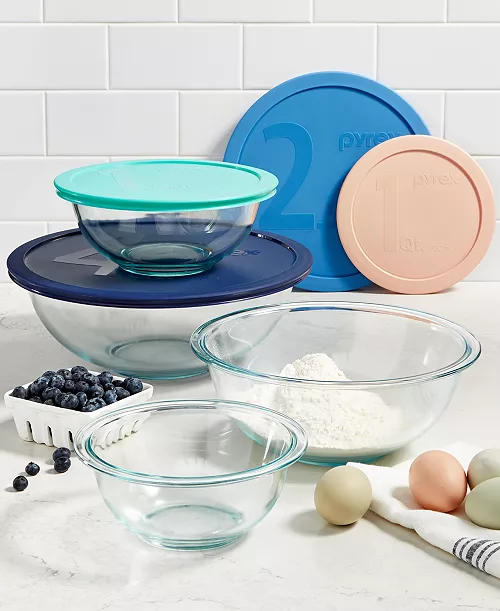 Mixing bowls are a staple in the kitchen. This 8-piece set is perfect for anything from mixing platter and storing leftovers. It even comes with colorful lids!
12 – DIY Mid Century Planter & Stand
"Mid-century" and "budget" rarely go together, but this DIY Mid Century Planter & Stand are just that!
13 – Throw Blanket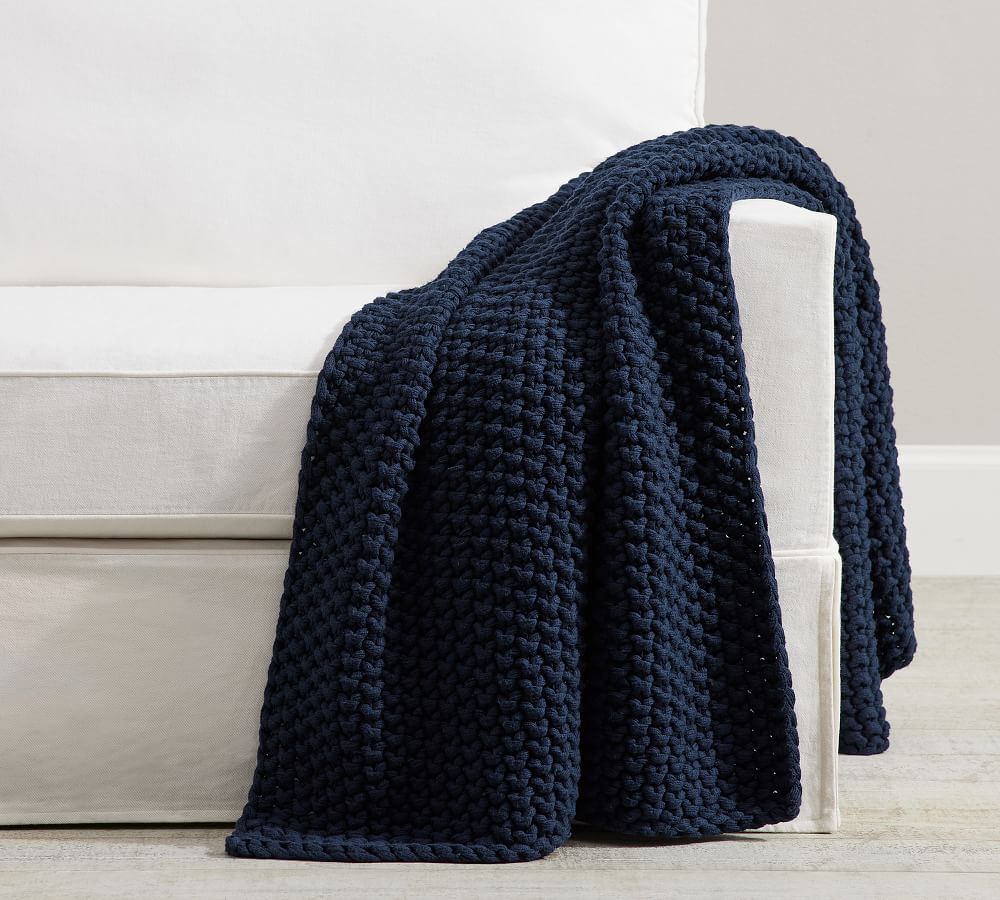 Chunky knit throw blankets are all the rave these days, and this cute one comes in many different colors to keep grandma warm.
14 – Beginner's Knitting Kit
Knitting is a fun way to relax and take a break from stress. Gift this Beginner's Knit Kit, which contains everything she'll need to start her knitting project.
15 – Gardening Gloves
AmazonBasics always has our heart! Check out these forearm protection gardening gloves. They even come in an extra small size for grandma. Not to mention, they're super chic for outdoor activity.
16 – DIY Canvas Art
Customize grandma's walls with your favorite photos using printable canvas paper for this DIY Canvas Art Print tutorial!
17 – Couch Arm Tray
Help granny stay organized with a non-slip couch arm tray that is versatile and super easy to use. Everything will be within an arm's reach without the need for a side table, tray, or caddy.
18 – Personalizable Grandma Bracelet
Show your love for your grandma with this beautiful personalizable Someone Precious Calls Me Cuff Bracelet. It will never fade, rust, or tarnish. Choose from gold, rose gold, or silver.
19 – Wine Rack
All grandmas enjoy a good glass of wine! Gift this 2-in1 wine bottle and glass rack and maybe even enjoy a glass (or two) together. It can sit on the cabinet or be mounted on the wall.
20 – Ikea Hack: DIY Rag Rug Storage Baskets
Help grandma stay organized with a DIY Rag Rug Storage Basket. Fill it with additional gifts. Does she like to craft? Include some craft supplies in the basket or gifted warm cozy blankets. Thus, the basket also functions as a gift holder, which is why it has always been one of our favorite handmade gift ideas!
21 – Pack of Readers
Allow grandma to read in style with this fun pack of reading glasses. Flexible spring hinge temples guarantee a comfy fit without uncomfy pinching.
22 – Rattan Woven Plant Stand
Whether granny has a green thumb or not, this fun pedestal plant stand is bound to encourage her to try! Its low profile allows it to sit on the tabletop or floor. Flip it over, and this stoneware also functions as a home decor display. Pair it with a unique houseplant.
23 – Sewing Tool Kit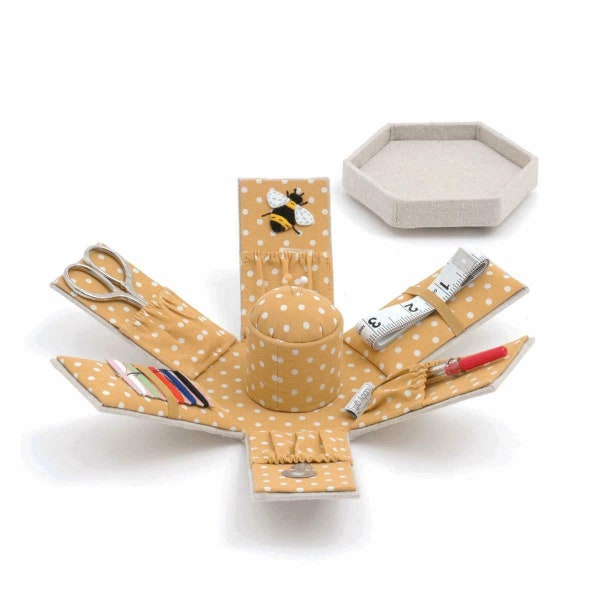 Beautiful appliqués adorn this handmade sewing tool kit. Remove the lid and all the sides open for easy access to all your much-needed (and included) tools to stitch and fix to her desire. Bonus, it arrives packaged in a gift box.
More Unique Gift Ideas
For more gift ideas, check out a few of our favorite guides below –
DIY's Any Grandma Would Love